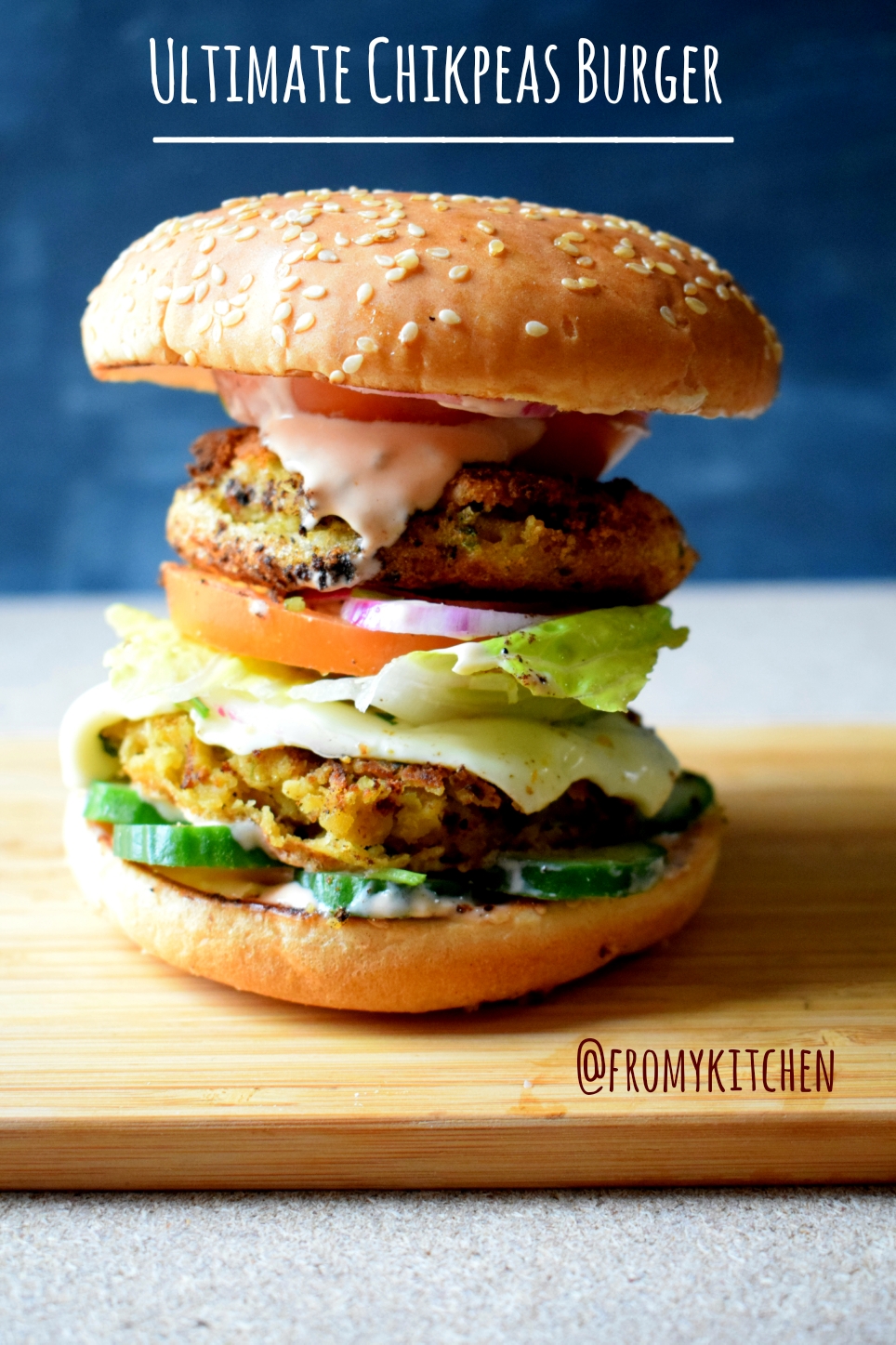 Healthiest burger ever!Chickpea Burger to cheat your kids!If you want to make your kids have something healthy, try it this way!Their favorite meal in a healthy homemade deliciousness!Not only kids but we adults too can enjoy it without any guilt and compromise in flavor!We just loved it!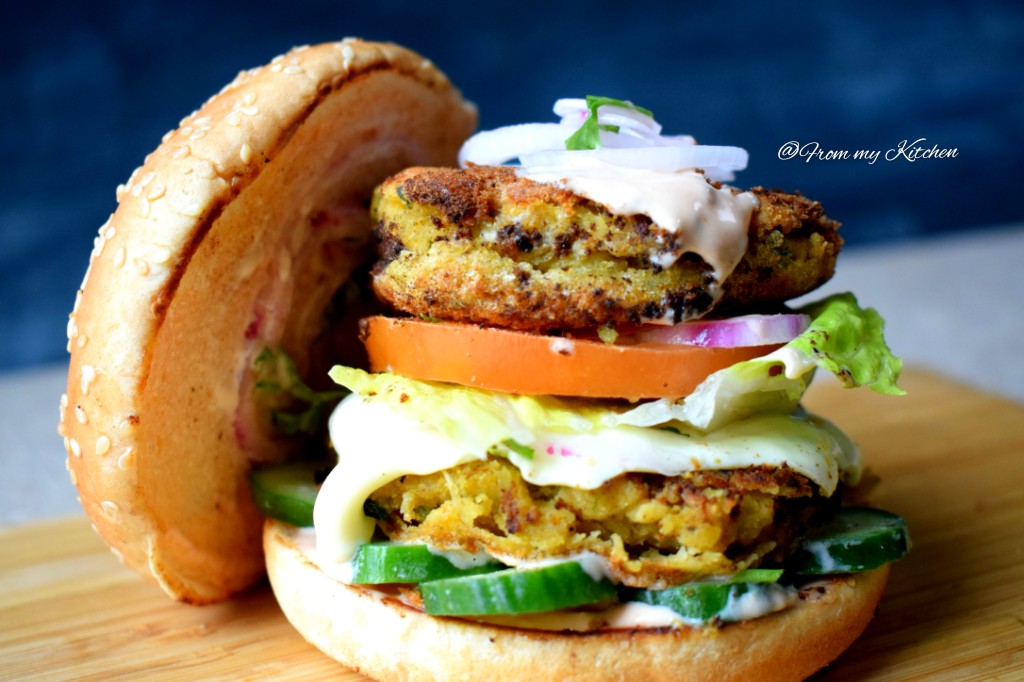 My son loves burger in any form and he used to say put everything u have when making a burger, even if it's egg or veggies!So this is the best way to include healthy pulses in their diet!I loved having that chickpea burger with salad!This chickpea burger with salad is a filling and good option if you are skipping your carbs!Do try it,i had it with salad,sour cream without the bun!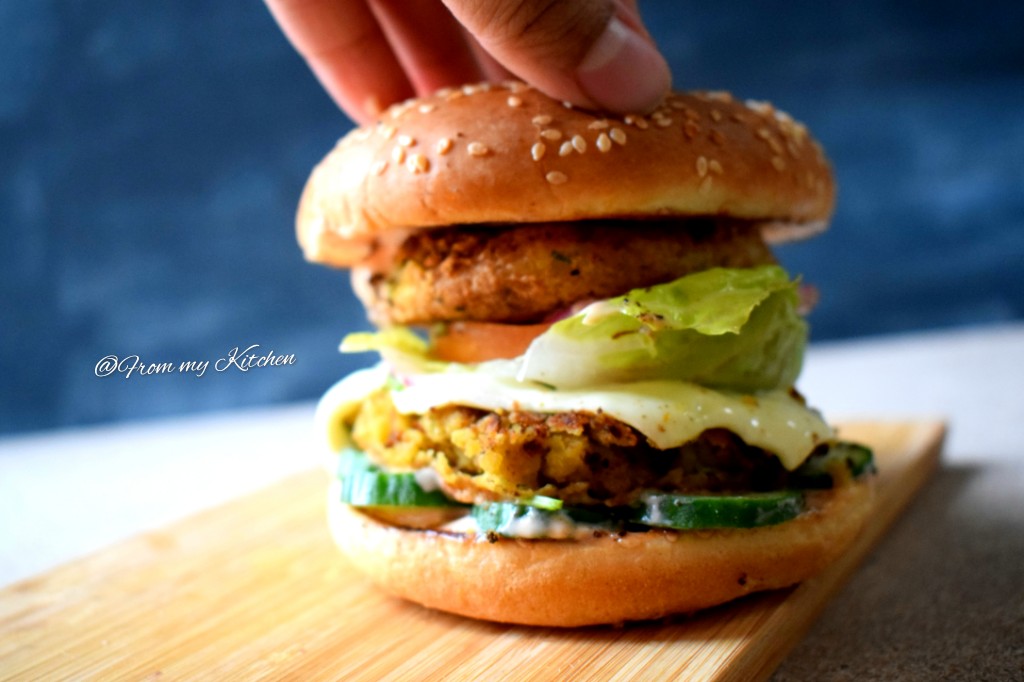 These burgers are very delicate to work with, so handle it gently while cooking.Also, you need to dip it in egg white before shallow frying, otherwise it may crack in the oil.This will be less time consuming if you already have some boiled chickpea or leftover channa curry.But make sure you completely drained the liquid.
Ingredients
To Boil Chickpea
1 & 1/2 cup chickpea
1 tbsp leveled chilly powder
Salt to taste
1/4 tsp turmeric powder
1 tbsp soy sauce
3 cloves garlic
1/2 tomato opt
Water to boil channa
Other Ingredients
Handfull of coriander leaves
1 thumb size ginger
3 cloves garlic
2 green chilies
1 small onion
1 tsp fennel powder
1/2 tsp cumin powder
1/2 tsp garam masala
1/2 tsp chaat masala
Salt if needed
1 tbsp lemon juice
Egg white to dip the burger pattie
For Burger
Burger Bun
Sliced onion pickled in some lemon juice and salt
Sliced veggies of your choice
Slice cheese
For Dip
1 tbsp garlic mayo(optl)
2 to 3 tbsp Mayonnaise
1 tbsp hot chilly sauce
2 tbsp ketchup
Method
Cook the soaked chickpea with above-listed ingredients.When it's done drain it and add cilantro, green chilies.ginger.garlic mix well and grind it.
Then add cumin, fennel,garam masala and chaat masala along with lemon and salt if needed.Mix it well with your hands.Make a thick and your bun size patties.Crack in an egg fluff it up.
Heat a frying pan and drizzle some olive oil or any oil dip the patties in egg white and shallow fry it.When one side is nicely dome flip it and cook on the other side.
Toast the burger bun and assemble the burger as how you want and dive in!
Tips:
Cook your burger patties and keep it ready at least half an hour before assembling.
This patties freeze well you can make it in bulk and freeze it in between small parchment papers in a container.Remove it from the freezer dip it in egg white and cook whenever you need.(no need to thaw)
If you don't want to use egg white for dipping make a thin slurry with chickpea flour or maida dip the patties in it and then shallow fry it.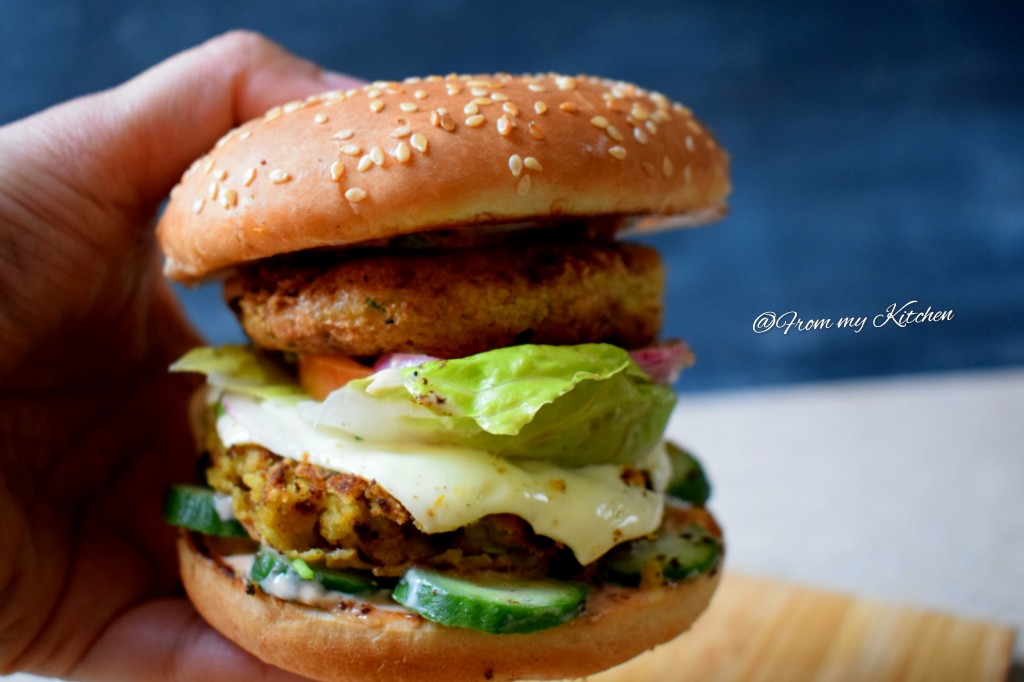 Dig in!!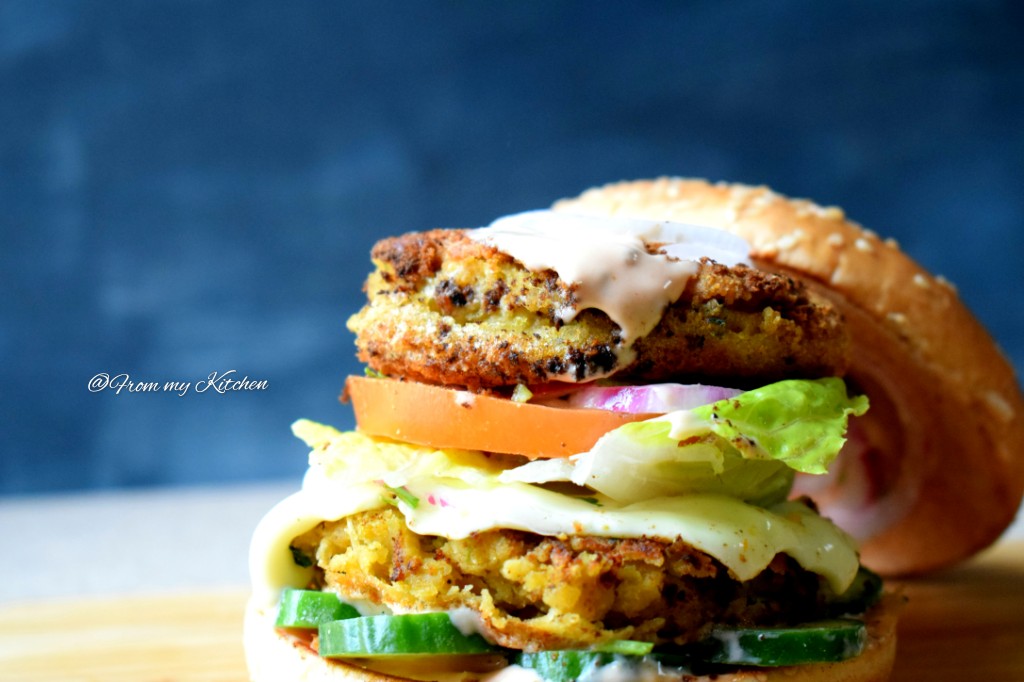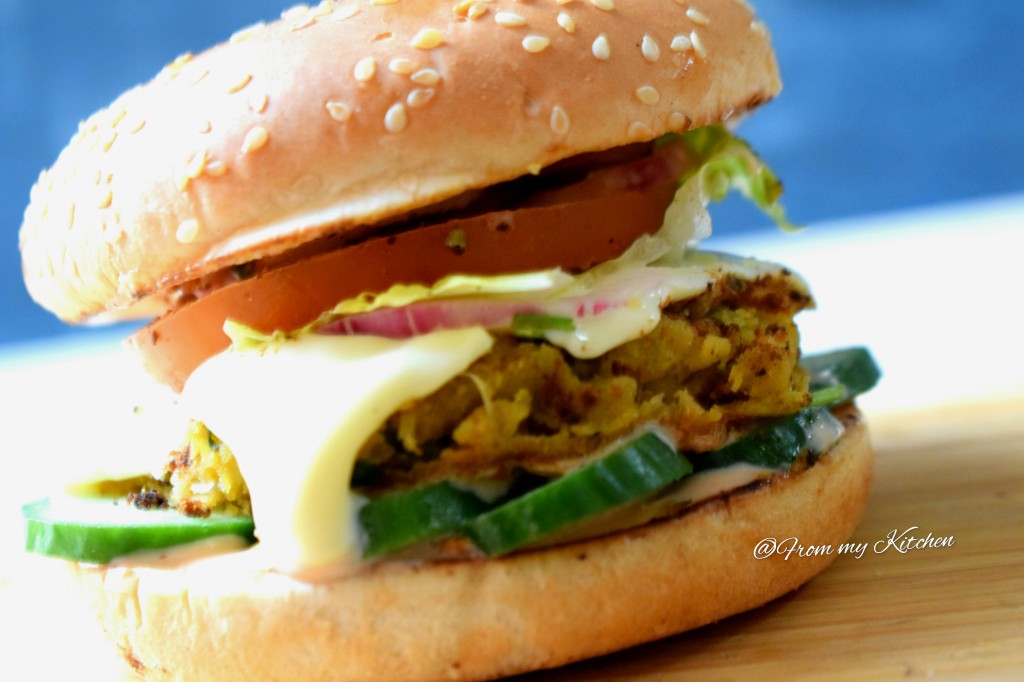 Happy Cooking!