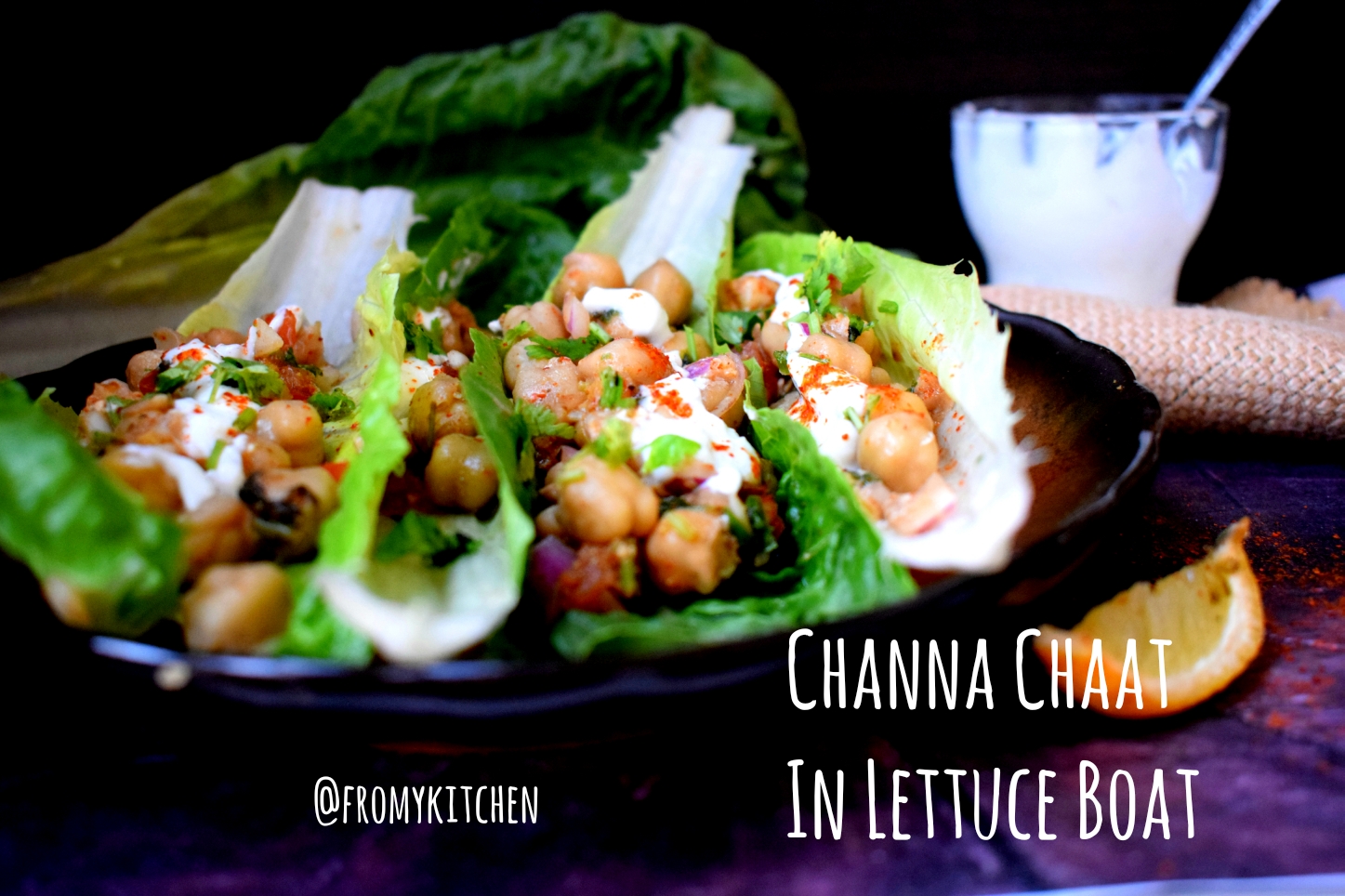 Let's go healthy today!Chatpata Channa Chaat(chickpea) wrapped in a crunchy lettuce will be a pleasant dinner for those who are searching for a low carb recipe!It's tangy, spicy and crunchy with all the healthy ingredients in it!A quick and easy meal isn't it?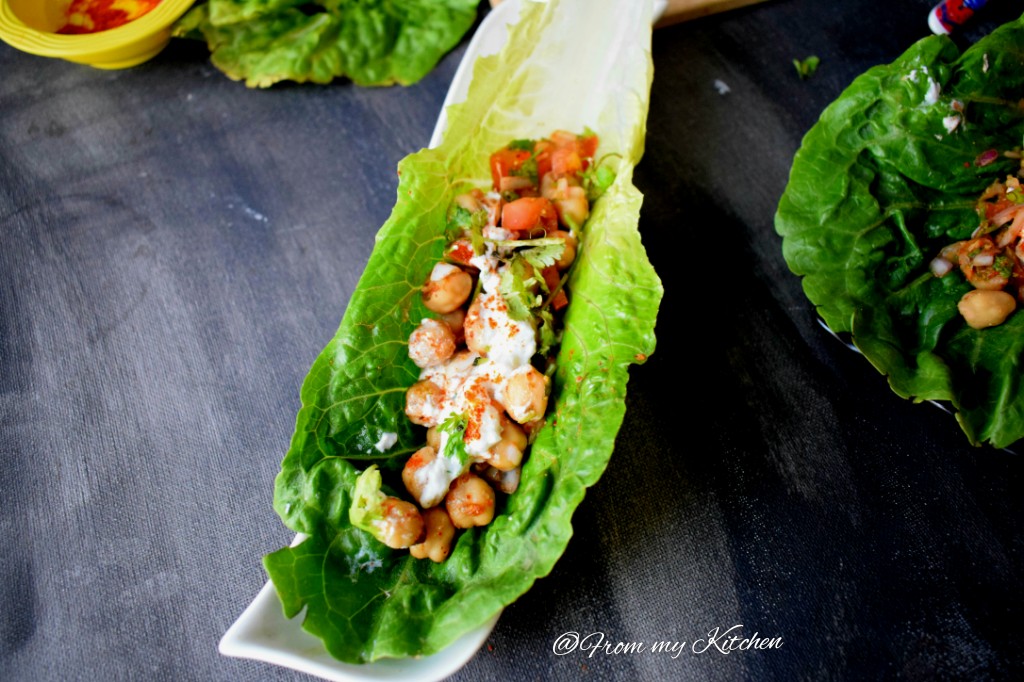 When i decided to cut carbs in the night, and include some healthy salads and dals in my diet, some of you too asked me to include some healthy recipes, so thought why not to share it with you guys as well!This is a filling and complete meal in itself.Hope everyone love this recipe!You can also serve it without lettuce and relish it with a cup of tea!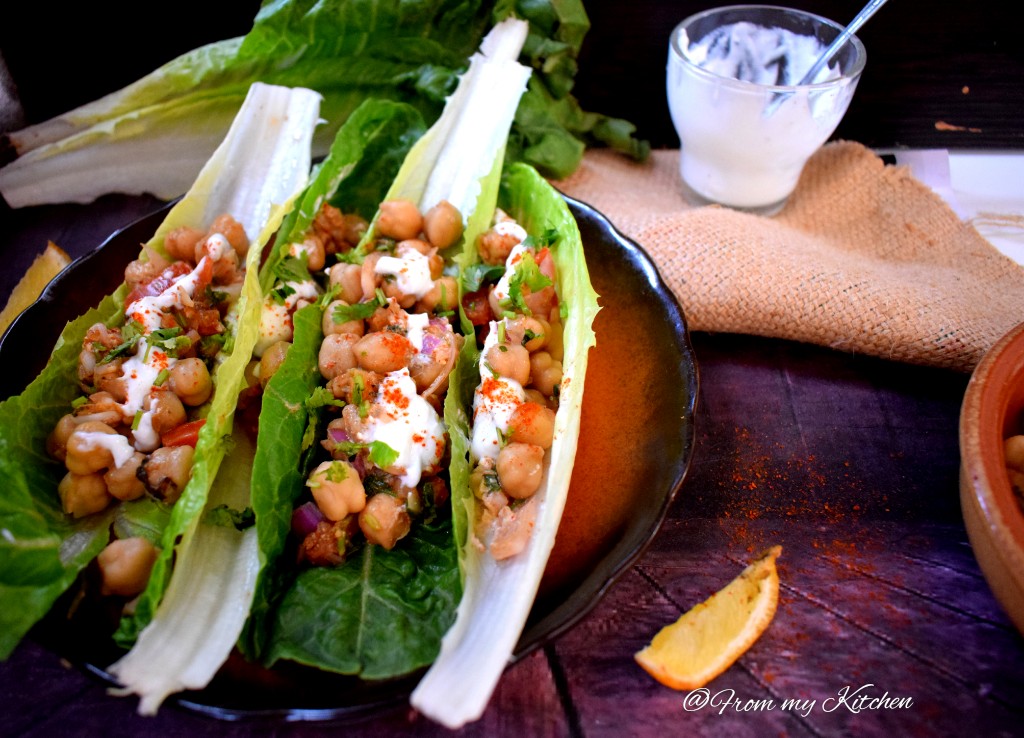 This is the mix of raw veggies and boiled chickpea with some tangy dressing and mild flavoring!To finish it off and to give them a chaat effect end it up with some yogurt and sprinkle some chaat masala and chilly powder(that's totally optl)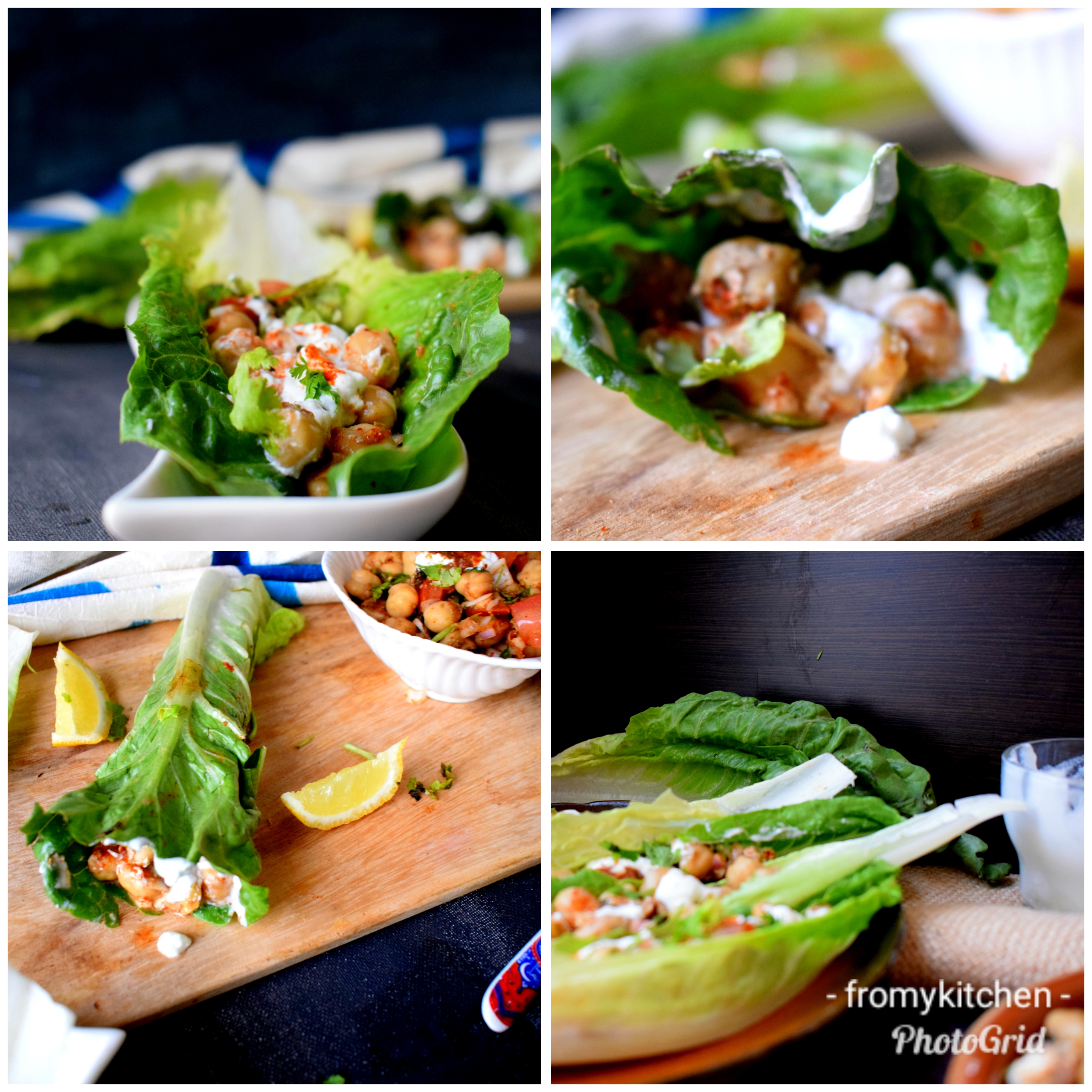 Yum!isn't it?
Ingredients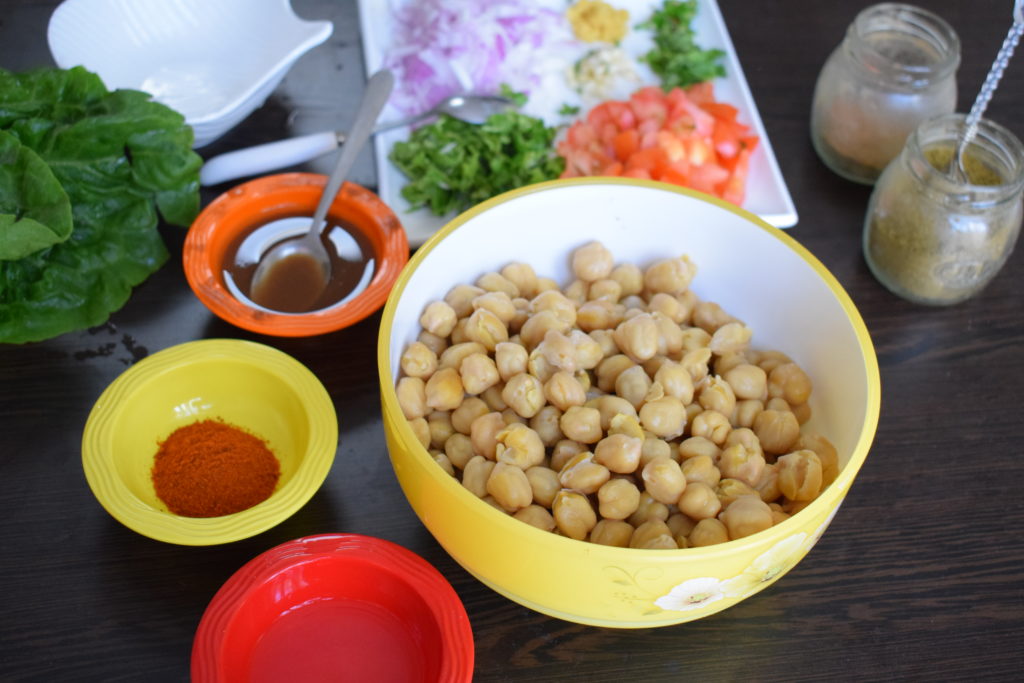 1 & 1/2 cup boiled chickpea
1 onion finely chopped
1 tomato finely chopped
Small piece ginger & garlic crushed
1 green chilly finely chopped
Lots of coriander leaves
2 tbsp tamarind pulp with a tsp of honey
1 tsp chilly powder
1 tsp cumin powder
1 tsp chaat masala
1 tbsp lemon juice
4 to 5 fresh lettuce
Yogurt for topping
Salt to taste
Method
Mix all the ingredients very well
Place it on a lettuce and relish!
You can have it chilled too!
Note: Instead of honey you can use brown sugar or you can also use date tamarind chutney!You can also add boiled potatoes with this!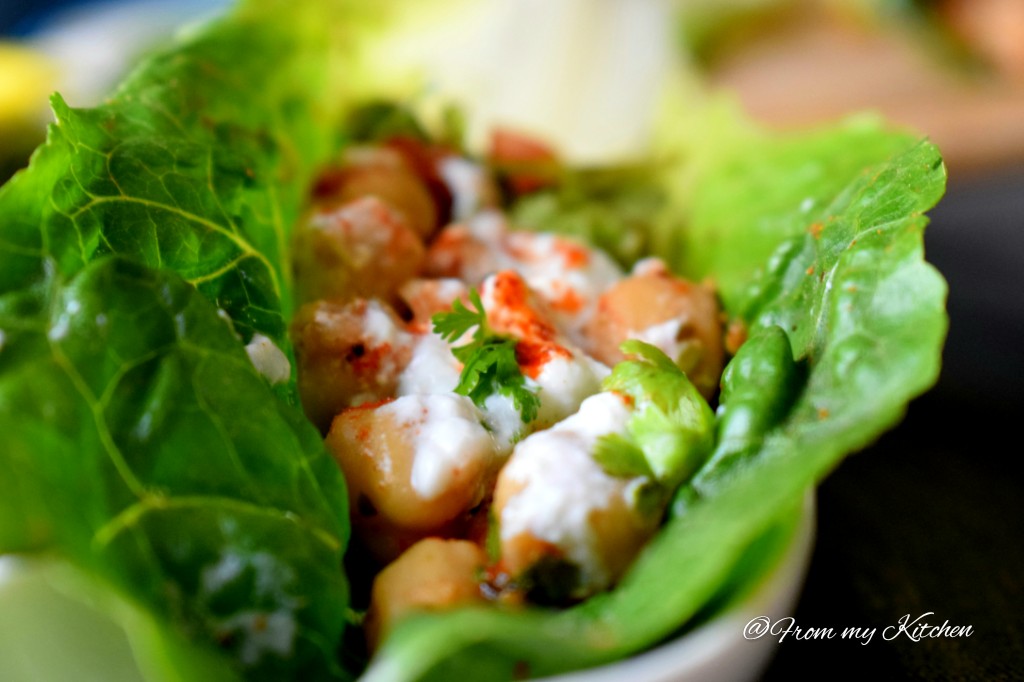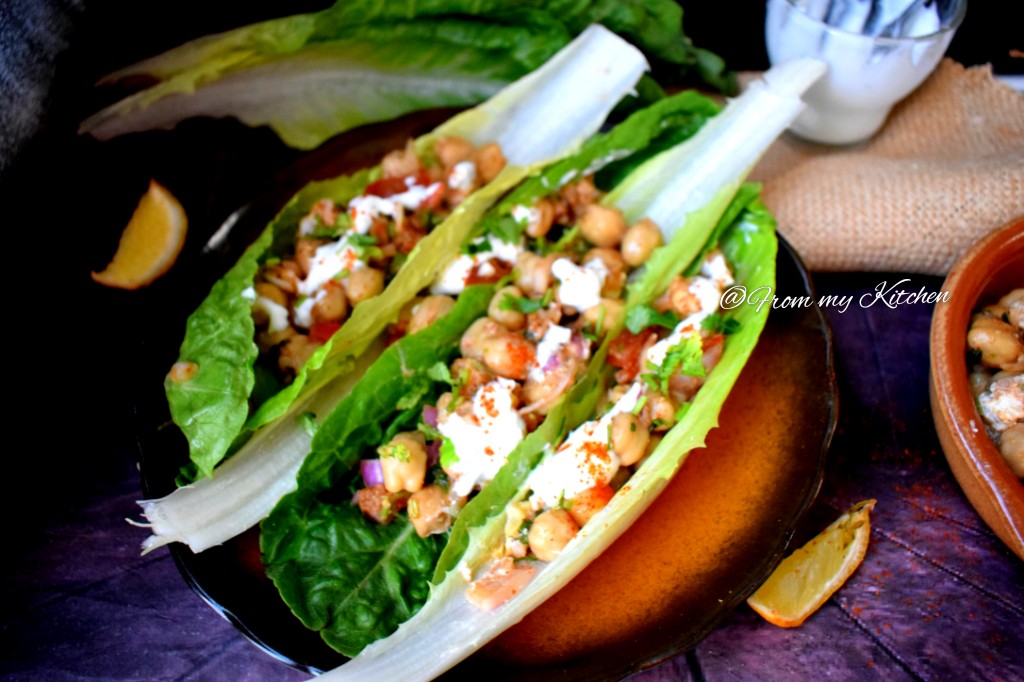 Happy Cooking!