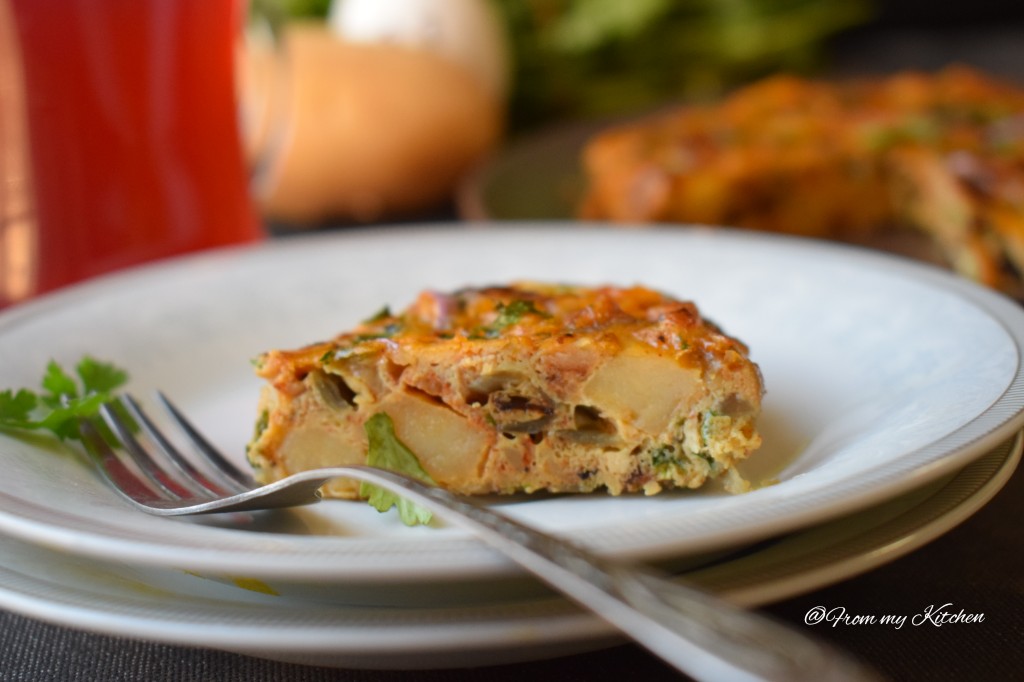 Spanish Omelette or Spanish Tortilla is a thick omelette made with eggs and potatoes.The soft yummy potatoes sauteed with garlic and onions are mixed with eggs and then cooked in a pan until it's perfectly done.This one will be a dreamy treat for those who love eggs and potatoes!hehe!It is part of the cuisine of Spain and many South American countries.So this time MFB challenge is "Breakfast" and I guess this one is perfect to share with you guys!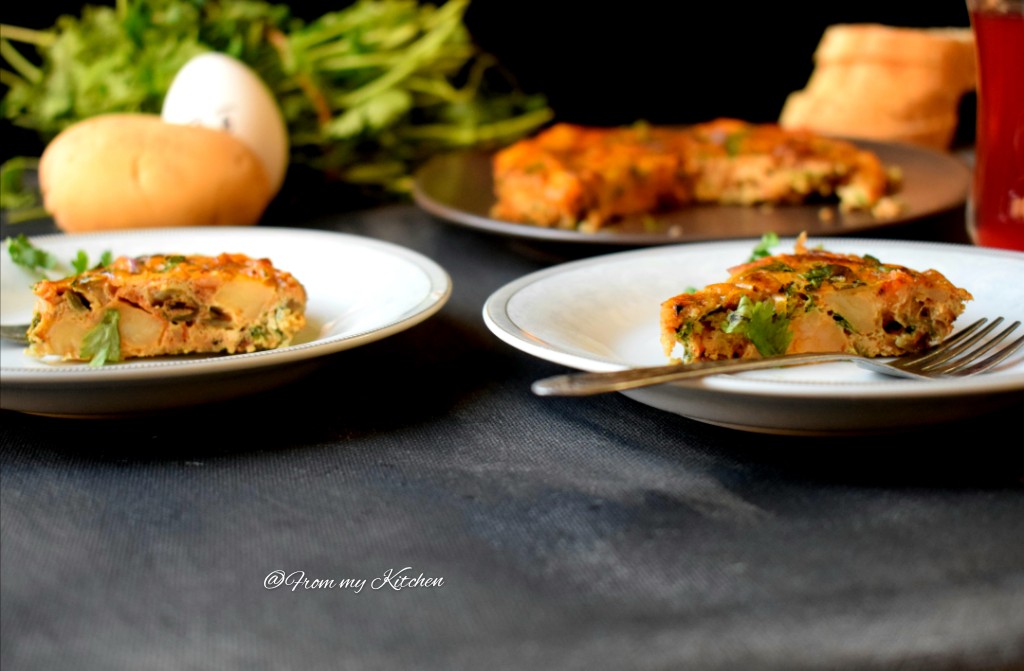 Breakfast is considered as an important part of our meal and said to eat like a King!This recipe is very much apt for a filling and delicious breakfast loaded with healthy eggs and potatoes with a piece of toasted bread.You can also serve this as an appetizer or as an evening snack to relish it with your cup of tea.Malabar area has a popular sweet dish similar to this known as kayipola which is prepared by caramelized bananas and eggs.It's yum and favorite to many!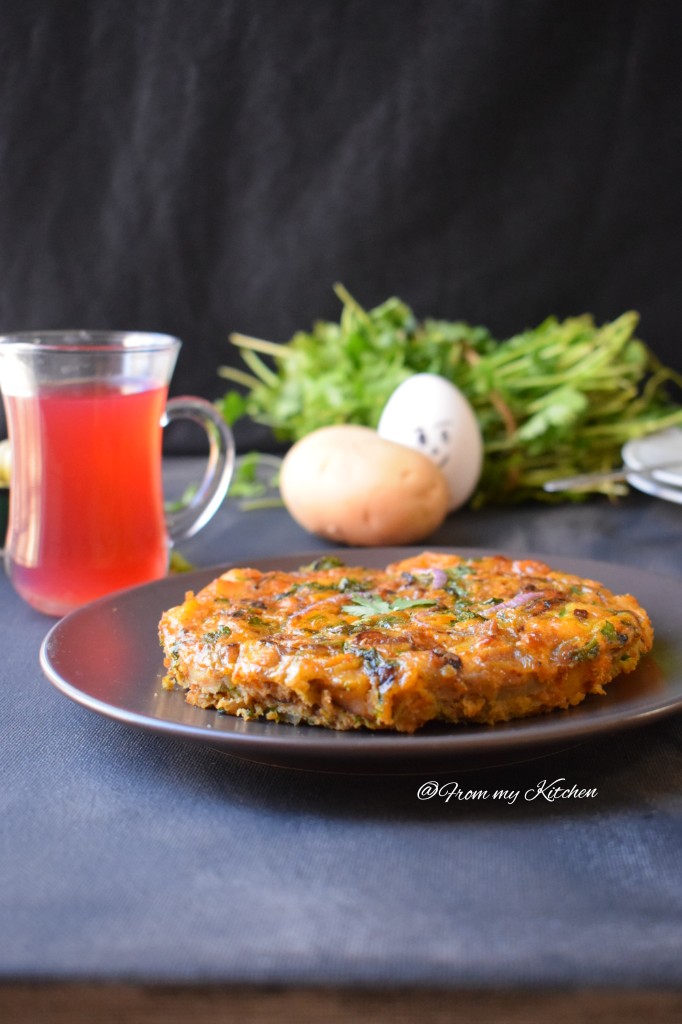 It's traditionally cooked in a frying pan, but here i cooked it in the oven as i made it only for 3 eggs.You can increase the quantity if you are making it for a crowd.In this potatoes are thinly sliced and then fried in oil, but as i don't want to use much oil i parboiled the potato and then shallow fried it.If you precook the potatoes previous night, this will help you to faster your cooking process the other day.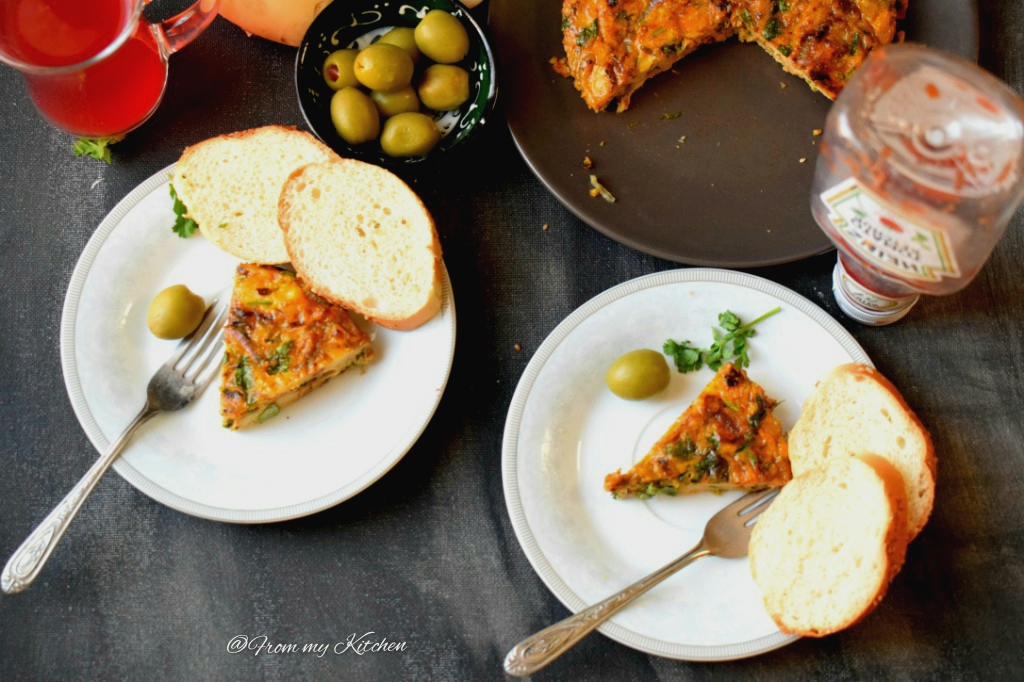 Over to the recipe!
Ingredients
3 3ggs
1 big potato
1 large onion
3 cloves garlic
Salt to taste
1 tsp paprika/ 1/2 tsp chilly powder
1 tsp cumin powder(if you like)
1 tsp pepper powder
Some cilantro
Some oil to shallow fry the potatoes
Method
Parboil the potato with salt(Don't cook it completely) allow it to cool.Chop it into small cubes and keep it aside.
Thinly slice the onions and garlic.
In a pan pour some oil and saute the garlic and onion for 2minutes, then add the cubed potatoes and spices with some salt, mix well and let it shallow fry.Lastly throw in some cilantro and switch off the flame.
Meanwhile, in a large bowl crack in the eggs with salt and pepper and fluff it up.Dump in the potato filling and mix well.
Preheat a frying pan and grease it, pour the egg mix and cover and cook the egg until it's done on one side on a very low flame, then gently flip it on the other side and cook on low flame until it's done.
If you are cooking it in the oven preheat your oven to 180 degrees grease your pan and pour the mix and bake it for 20 minutes or until it's completely done.
Notes: If you are making it in larger quantity use 2 big potatoes and 5 eggs.To make it more tasty you can add leftover chicken or any filling to your omelette.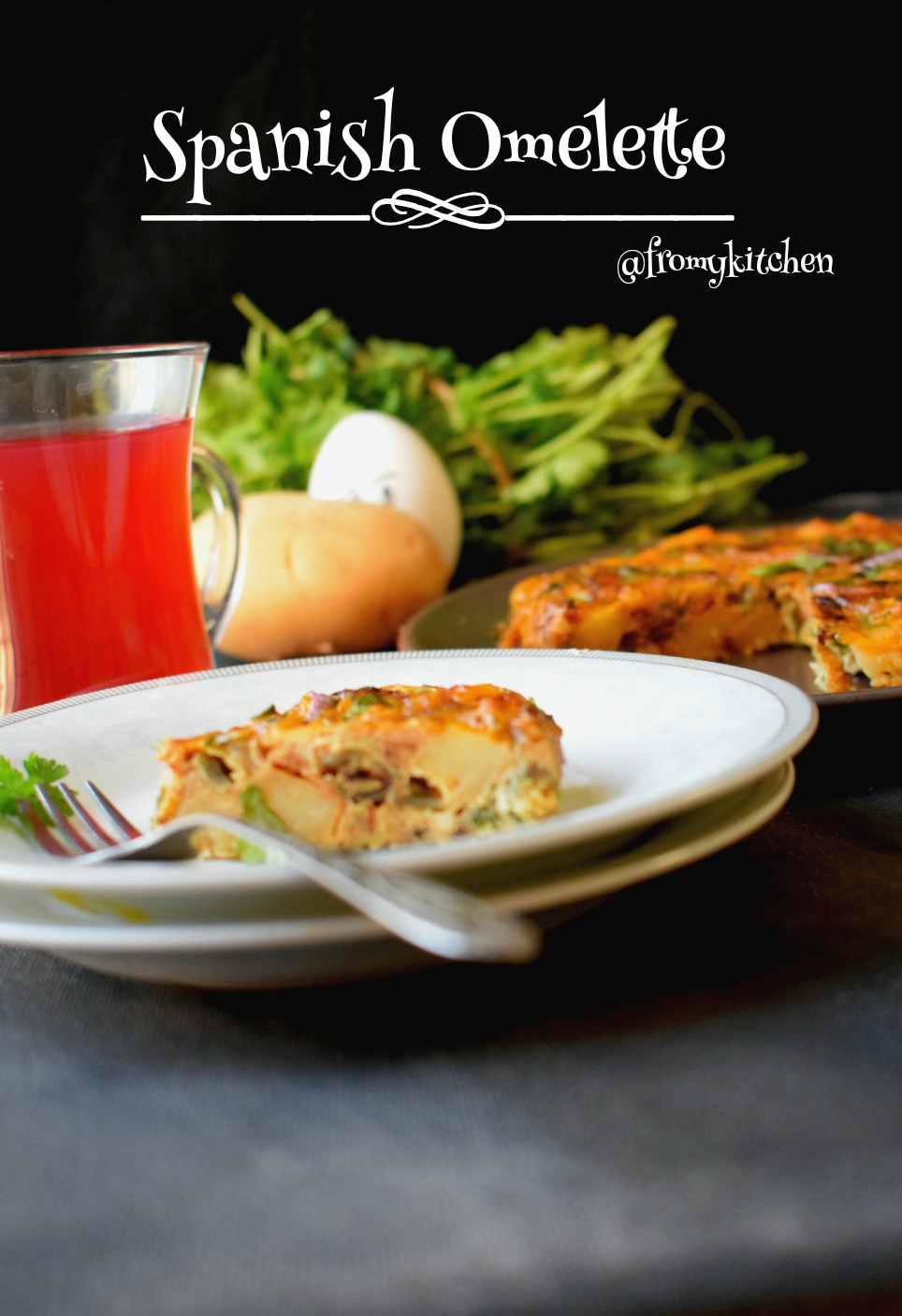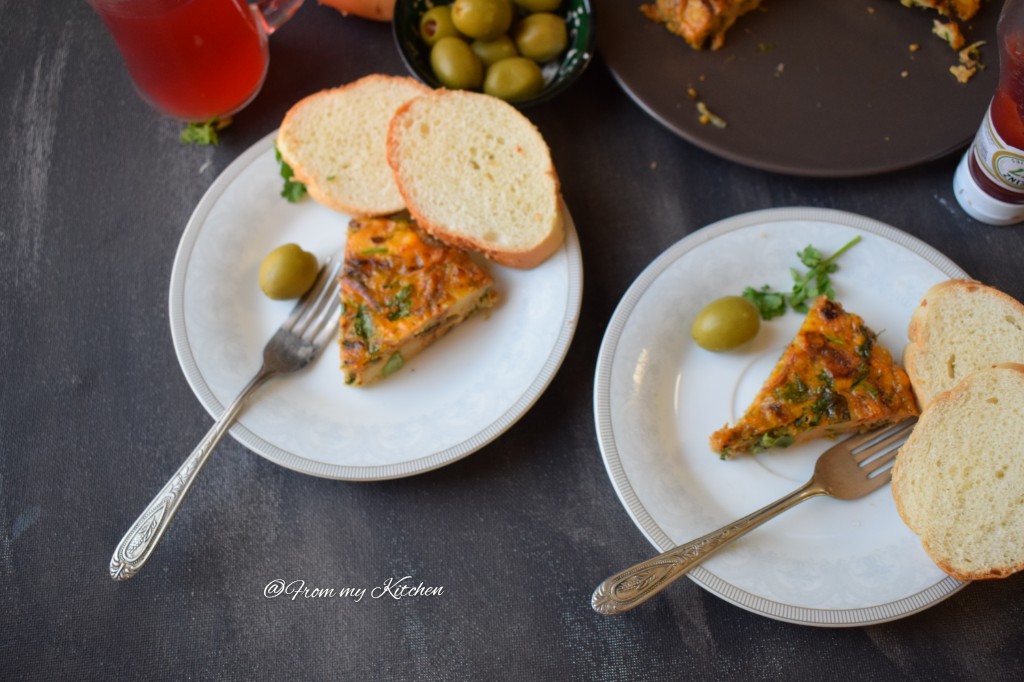 Happy Cooking!
">Check out what fellow bloggers have on their menu!