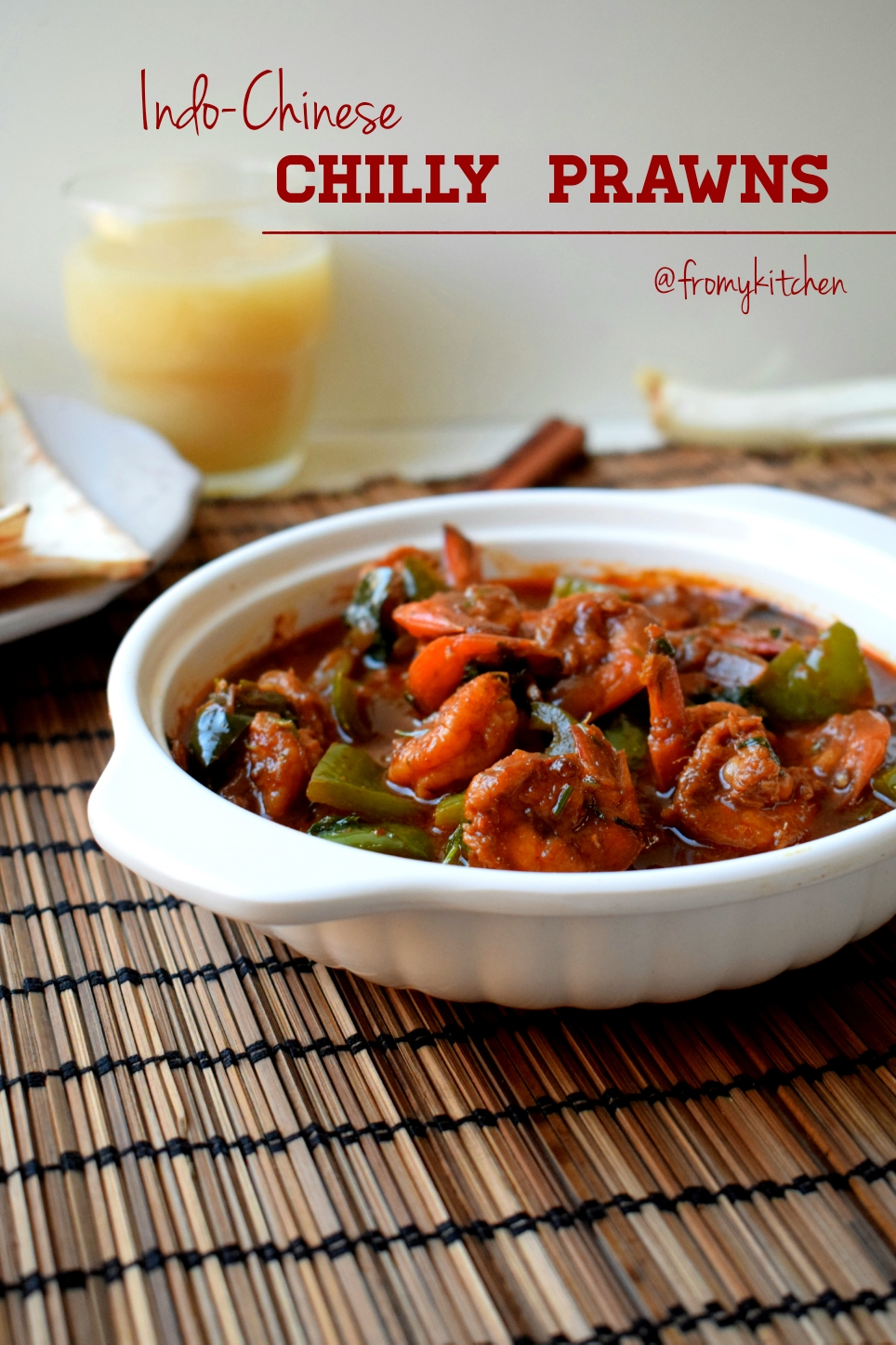 Today I'm here with an exquisite Indo Chinese Chilly Prawns!Indo Chinese is something most of us like to have, isn't it?Just love the hot kick of chilies along with that saucy gravy!Prawn makes it more delicious!I'm sure Indo-Chinese is favorite for many and if you are one then add this recipe to your cookbook.😊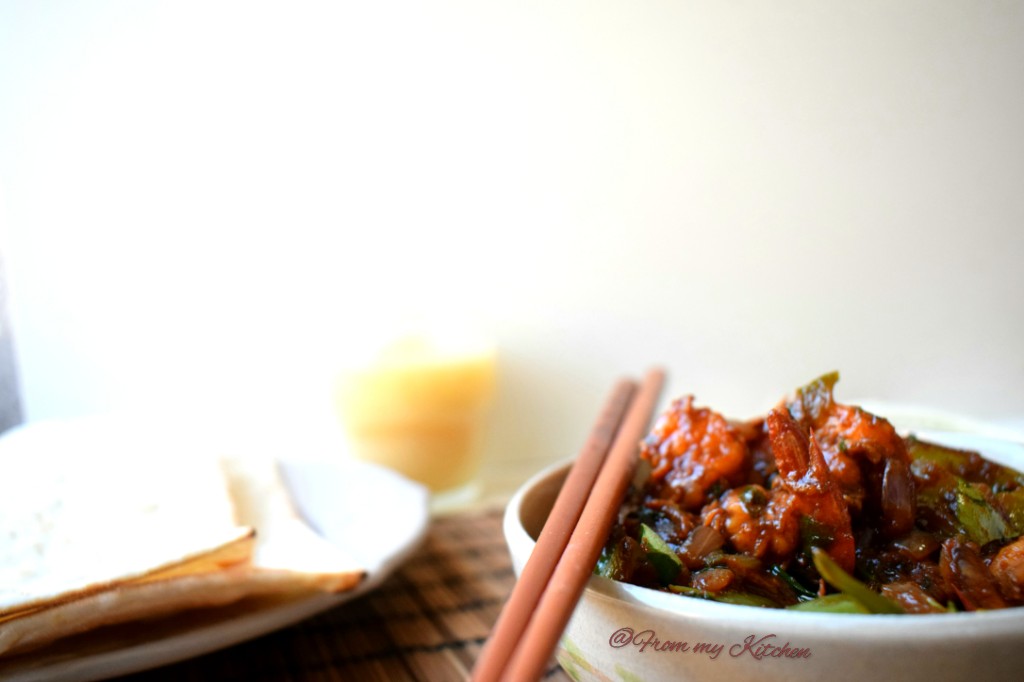 It's saucy, tangy and spicy with amazing flavors of prawns.First, I thought of making it dry like shown in the above picture, You can see how scrumptious it is, but then changed my mind and made with gravy.Both ways it was delicious!We had it with batura and it was yum.You can make any of your favorite roti and enjooy!Hope you all are enjoying my recipes!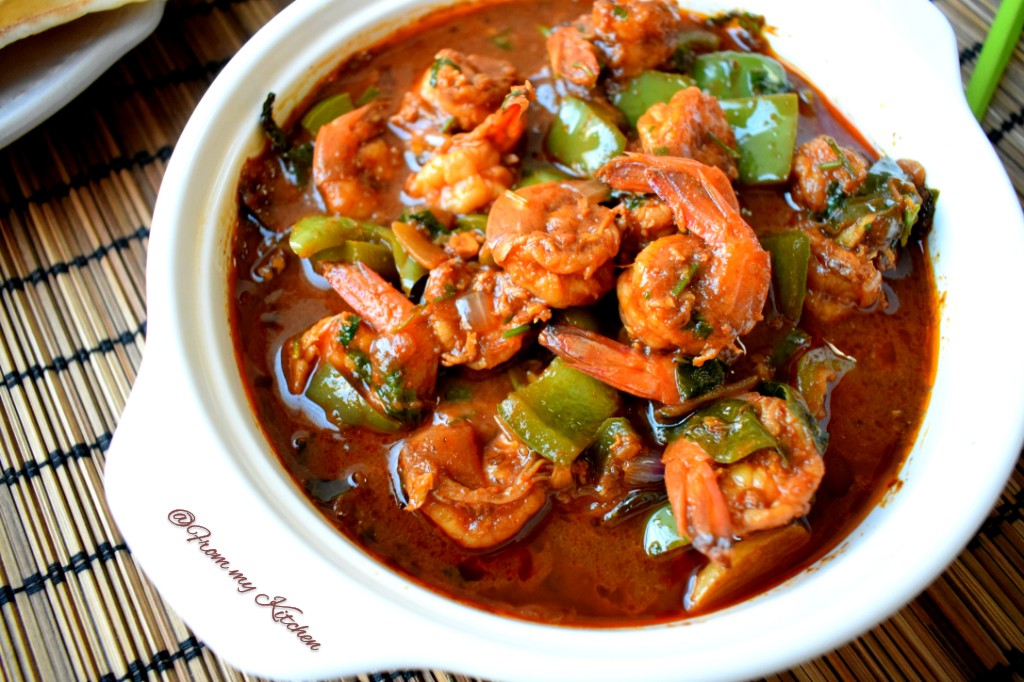 I made it to a semi-thick gravy!You can serve it as per your preference.This will be a lovely pair with fried rice too.
Ingredients
400 gm prawns
1 tsp ginger garlic paste
1 tsp chilly powder
Salt to taste
1 tsp soy sauce
4 tbsp oil to shallow fry
For Sauce
1 onion
1 medium onion
1 tbsp tomato paste or puree a small tomato
2 green chilies
few curry leaves
1 tbsp garlic finely chopped
1 tsp ginger finely chopped
1 tbsp tomato sauce
1tsp soy sauce
Salt to taste
1/2 cup water
Method
Marinate prawns with above-listed ingredients for half an hour.
In a  wok, Shallow fry it and keep it aside.
In the same wok,pour some more oil if needed add curry leaves, green chilly slits, garlic and ginger, saute for few seconds.
Add the tomato paste and cook for some time. Then add cubed onions and saute for 2 minutes, add the bell peppers and saute on high flame.When its half done add the sauces and salt.Mix well add water and when it starts to boil add the fried prawns cover and cook for few more minutes and switch off the flame.Taste it and adjust the sauces and spices accordingly.Drizzle a touch of vinegar to balance it if needed.
Note: If you don't want gravy skip the water.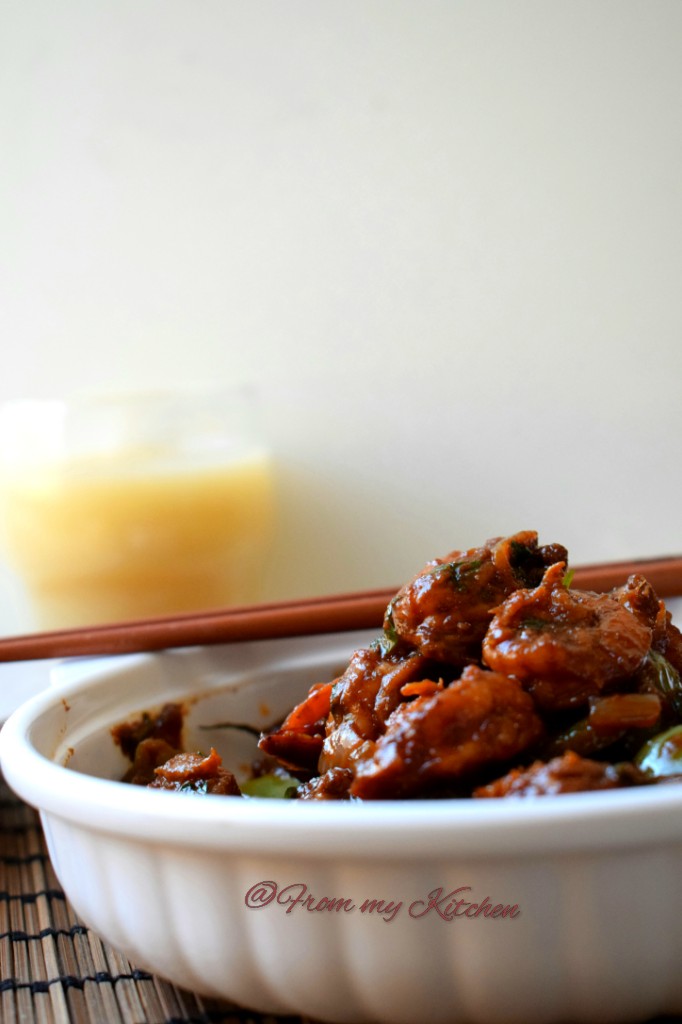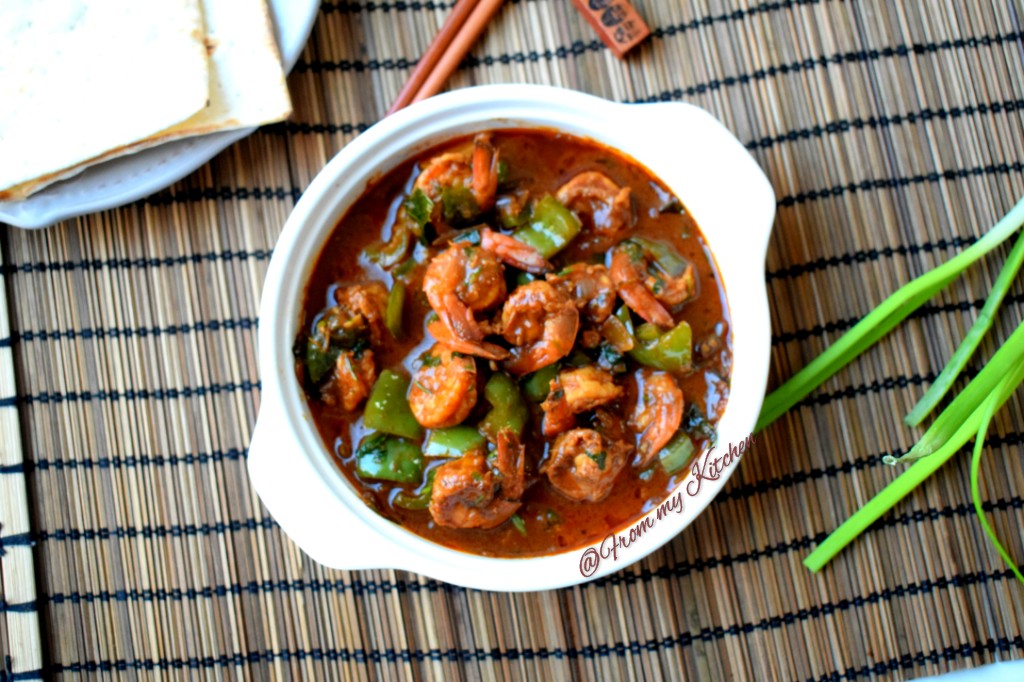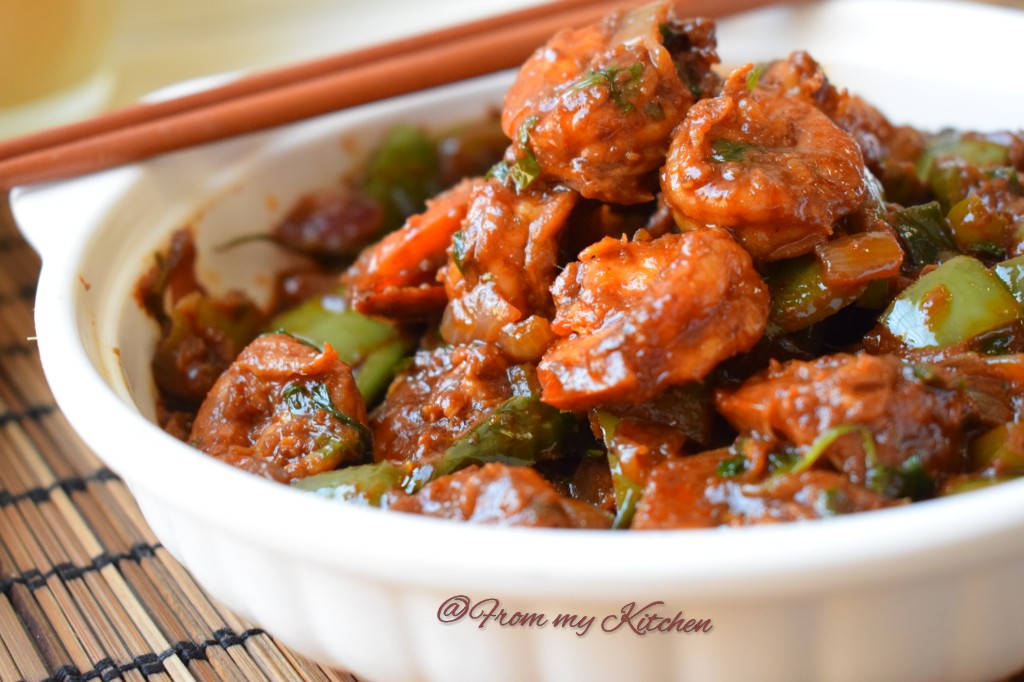 Happy cooking!