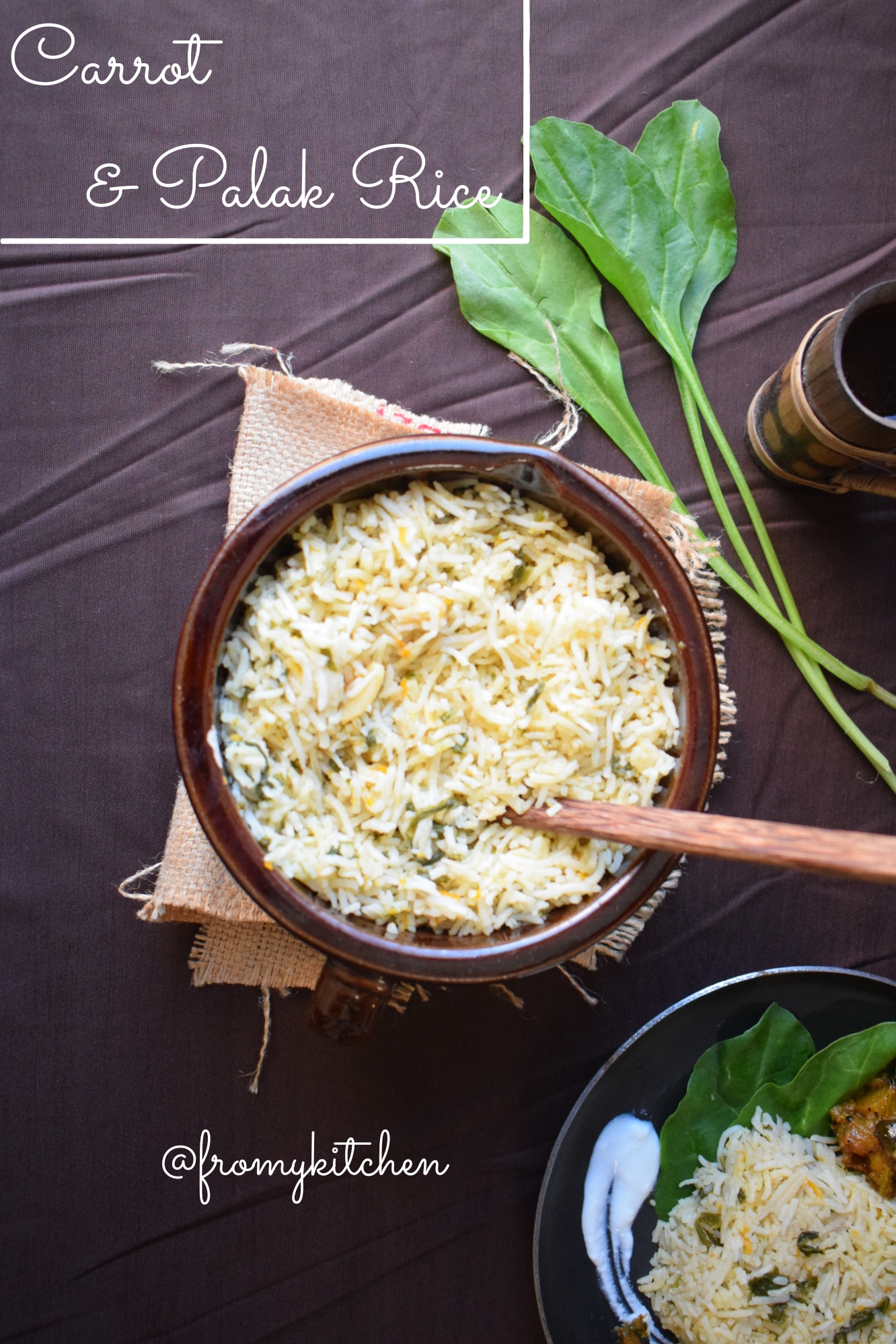 Here comes an easy to make healthy one-pot rice meal for kids.This is a great choice for the last minute hurry because it mostly happens to me, sometimes lazily walk through and then realize oh, there are only 30 minutes left for kashif to come!hehe So run and make something like this with the ingredients that are handy!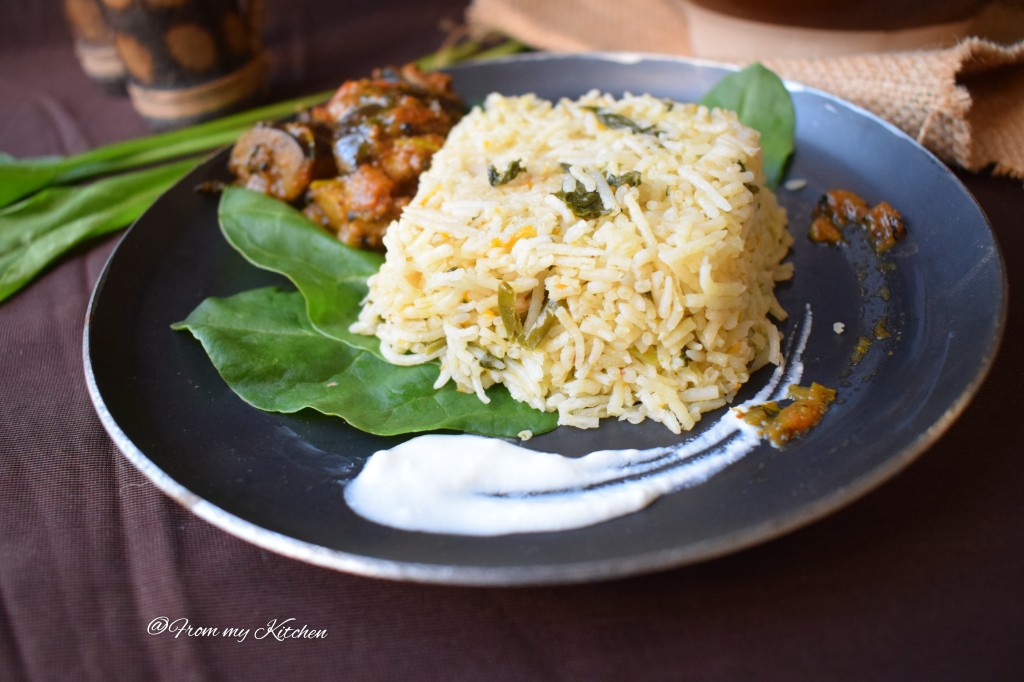 This rice is very simple to prepare with the power packed veggies carrots and spinach!Just saute everything in a pot with mild spices, stir in the rice and pour boiled water.Simmer and boil it tada, your rice is ready!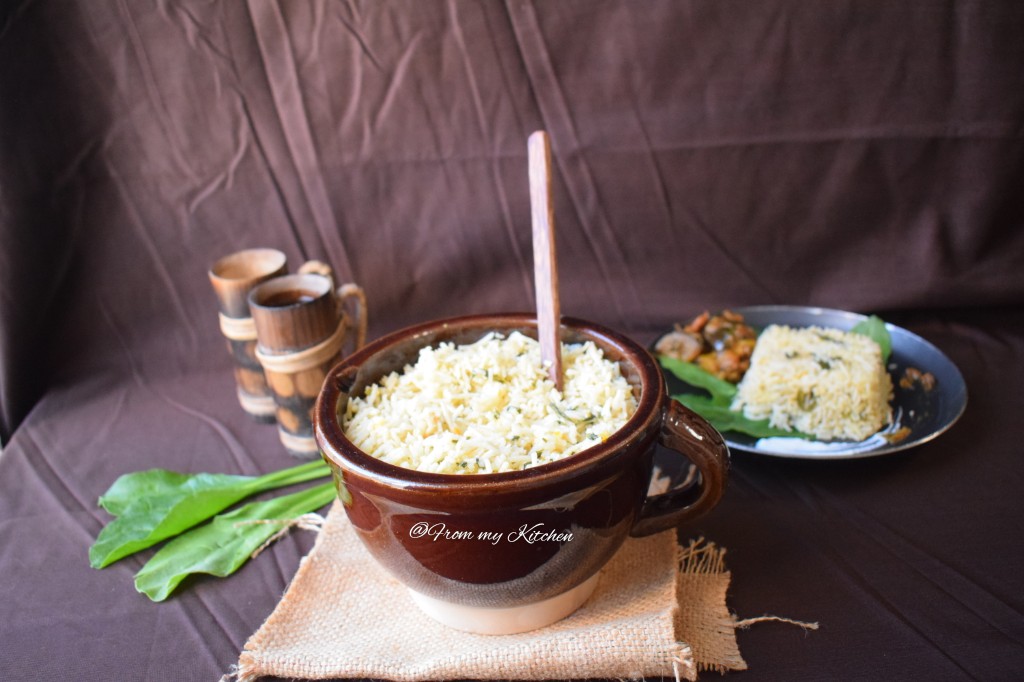 If you want more kids friendly (and many more)recipes join Jorenq!Those who are my regular readers may know JorenQ-UAE food guide.Yes it's a foodie world where lots of foodies meet and share recipes, share eat outs and much more!I'm glad to announce that I'm a collaborator of that vast foodie community now, isn't that cool!!If you are yet to join the fun please do!In Jorenq community many fun things are going on like cook along, tea parties and most interesting kids' cook along!Sounds great right?Yes, cutie kids host the cook along event, and you will get many kids friendly recipes there!Come join the fun!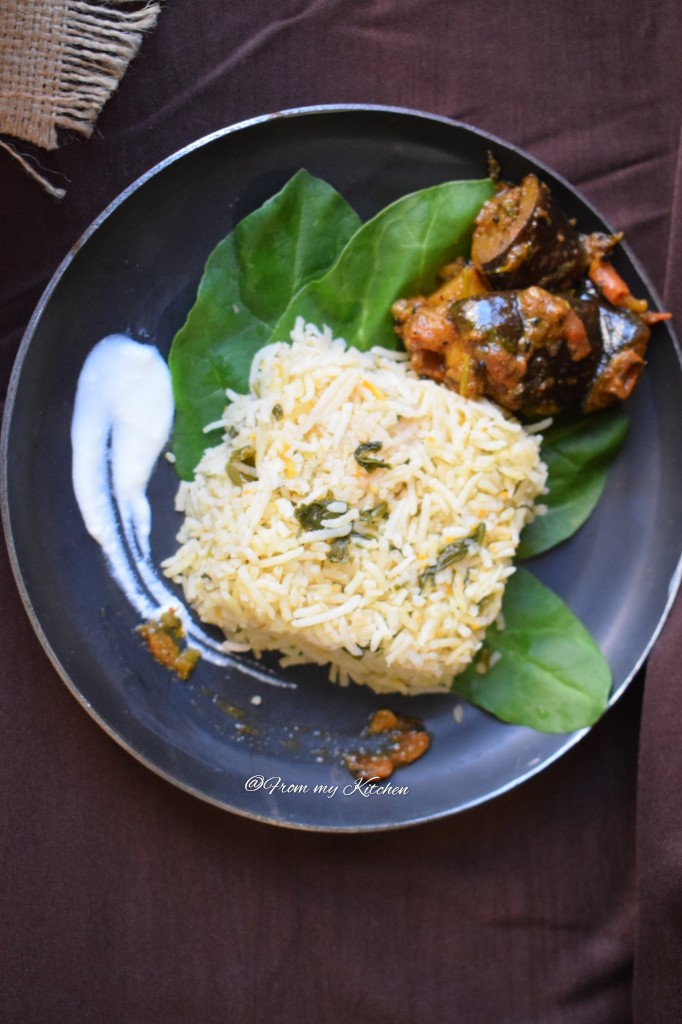 Now let's check out the recipe!
Ingredients
1 medium size carrot
1 big bunch spinach
1 medium onion
2 green chilly
1 tsp ginger garlic paste
Salt to taste
3/4 tsp cumin powder
1/2 tsp garam masala or even if your kids like (Italian seasoning u can add it)
1 tbsp lemon juice
2 tbsp butter
1 cup rice
2 cups water
Method
Grate carrots and chop palak finely.Chop all the veggies finely!
In a large pan put butter, when it melts add ginger garlic and green chilly and saute well.Add finely chopped onions and cook for a while, then add grated carrots and cook, when it's half done add spinach and cook.Add cumin powder, salt and garam masala.
Squeeze lemon juice, add some pepper and mix well.
Stir in the washed and drained basmati rice for 5 minutes and then add the boiling hot water.COver and cook until done.Lastly, add some more butter and switch off the flame.For my kids no gravy required.Accompany it with pickle or raita.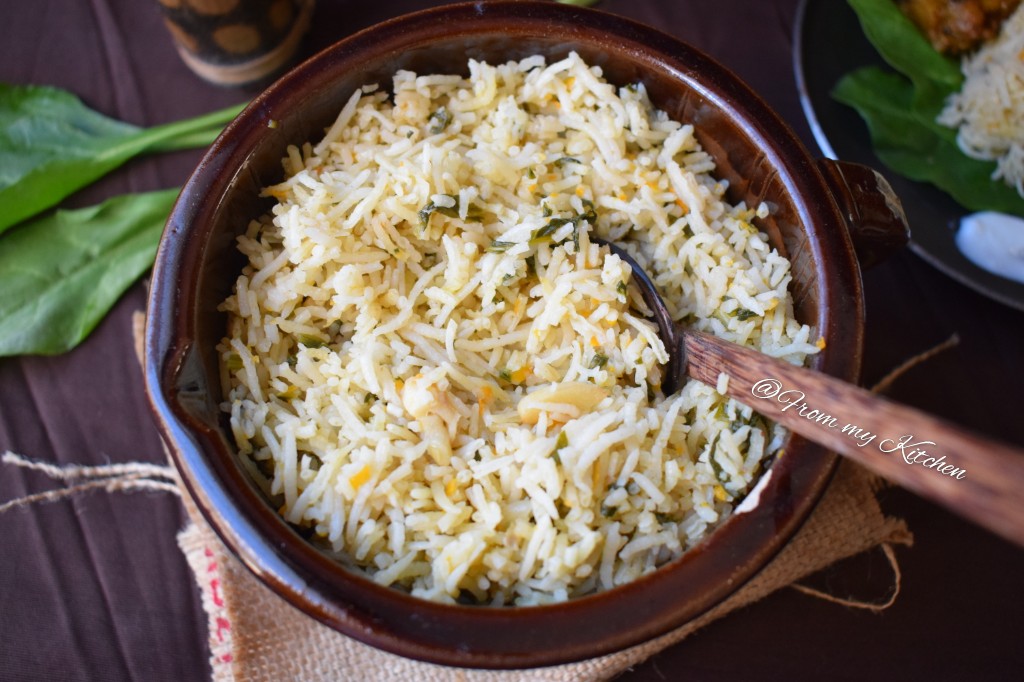 Kashif is not a big fan of spinach but in this way, he had it without uttering a word!Yaay, mission accomplished!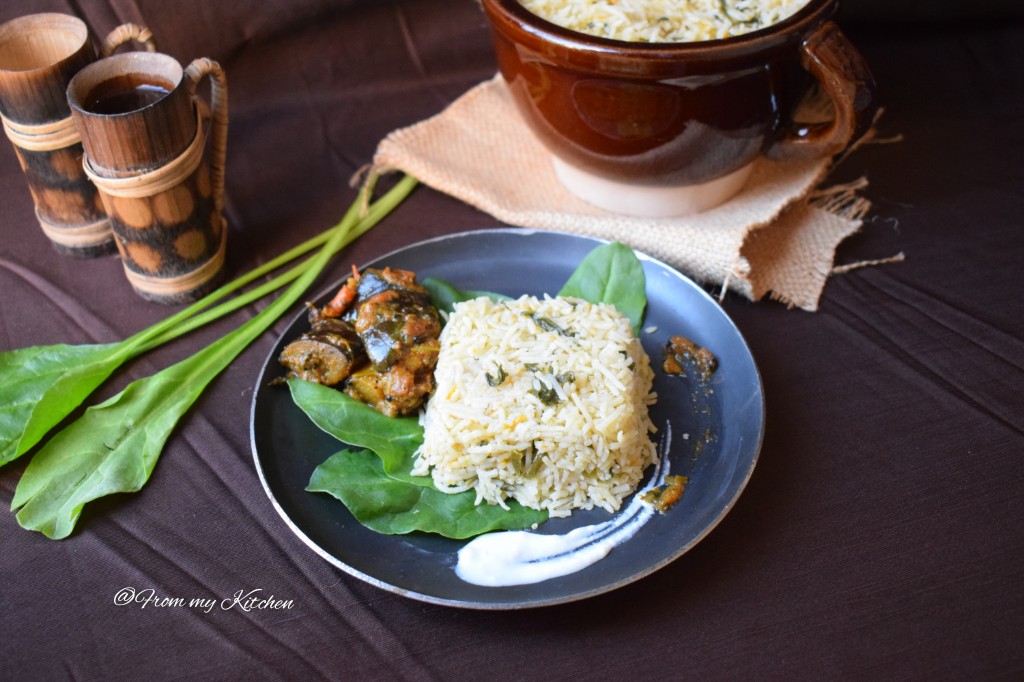 Happy Cooking!