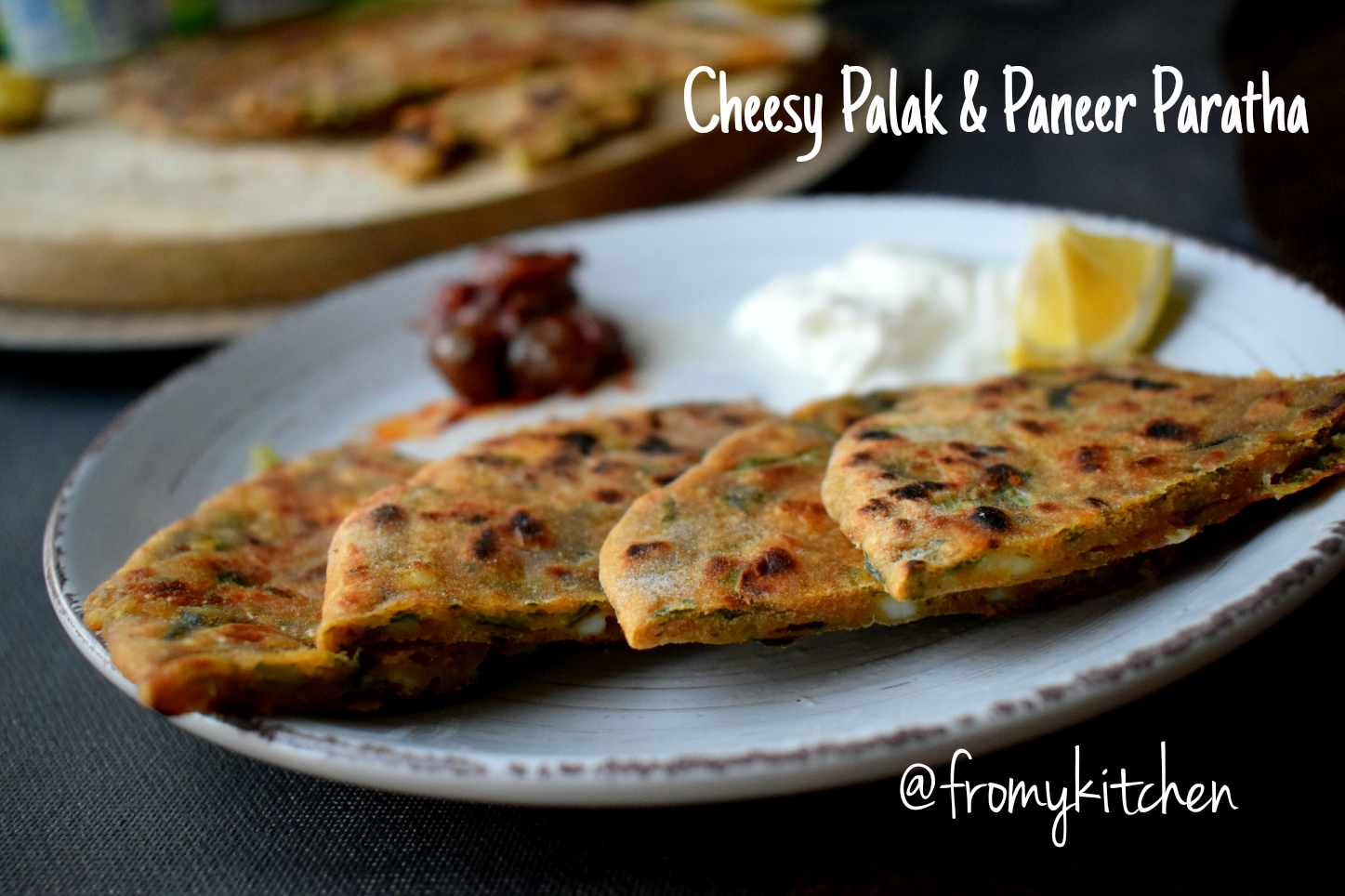 It's been a long time I'm thinking of a new addition to my categories!A healthy, tasty and simple to make meal for kids!Excited,right?😊Every mommies are worried about their kid's health, how to feed them healthy food and what to pack them in tiffins, right?So now onwards I'll try my best to add at least one post in a week in this category!Many asked me to add some kids lunch box ideas and so, here you go!Hope this one help you!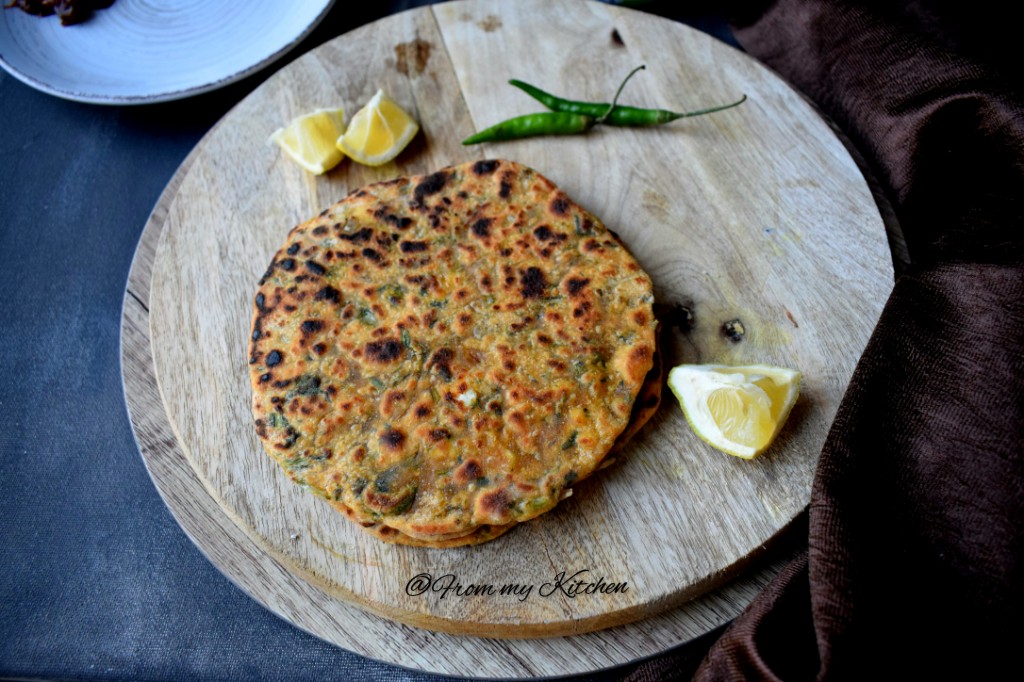 This is palak paratha stuffed with a delicious filling of paneer and cheese.I'm sure most of the kids would love cheese, so if you tempt them by showing gooey cheese they will surely have this.My kids too loved it, they can have it as it is without any curry.We accompanied it with pickle and raita.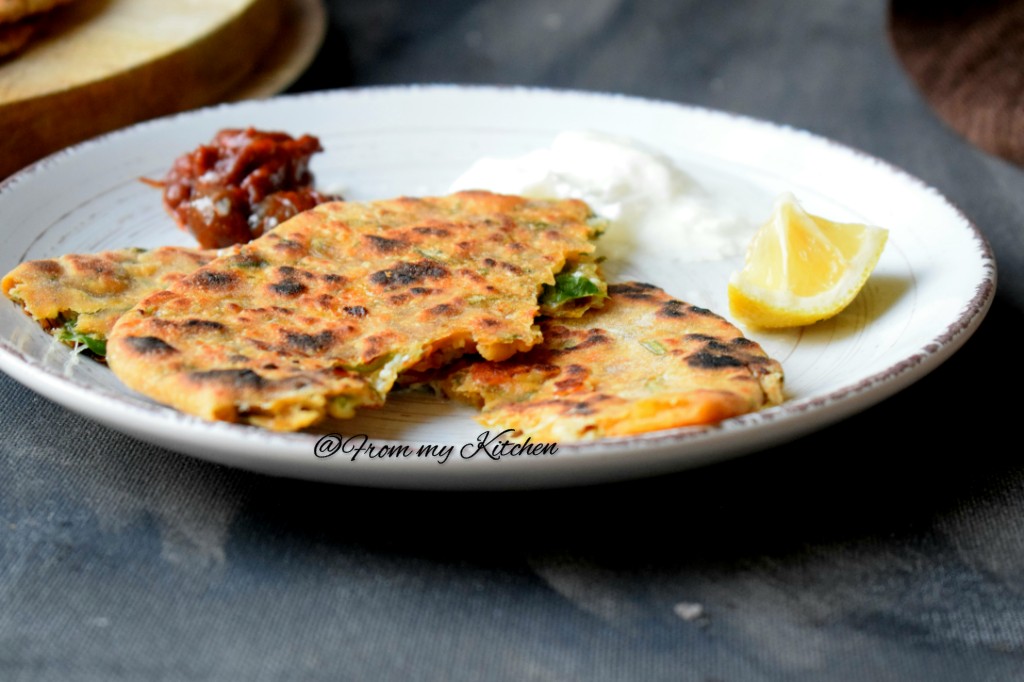 First, you have to make a simple masala with spinach and this will go into your dough.Then a paneer filling along with some cheese, greens and spices.You can prep this stuff and refrigerate it for later use.Take 2 0r 3 portion roll, cook and pack it in the tiffin box.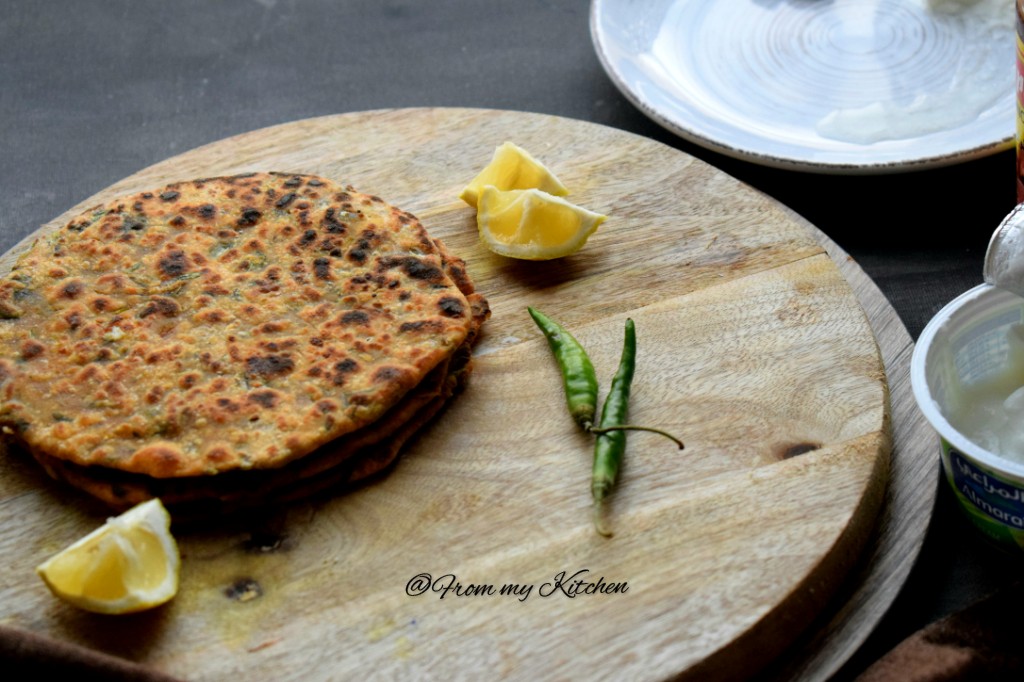 Ingredients
1 medium onion finely chopped
2 or 3 green chilies finely chopped
1 tsp garlic paste
1 tsp ginger paste
1 tsp cumin powder
1/2 tsp pepper powder
1/2 tsp garam masala
1/2 tsp turmeric powder
1/2 tsp cumin powder(optl)
Some lemon juice
Salt to taste
2 bunch of spinach finely chopped
Some coriander leaves finely chopped
3 cups wheat flour
Water to knead
For the stuffing
1 cup grated paneer
1 cup grated mozzarella
1 clove garlic finely chopped
1/2 tsp pepper powder
2 tbsp fine;y chopped spring onions and cilantro
finely chopped spinach stalks
1/2 tsp chilly flakes or 1 finely chopped green chili(if you like it spicy)
Method
For masala
In a pan pour oil or ghee, splutter cumin seeds(this step is optional)
Add finely chopped green chilies and ginger garlic paste.Saute for few minutes
Add onion and salt cook until its soft.
Add all the spices and mix well.
Add finely chopped spinach and cook it until everything is done and soft.
Squeeze lemon juice and throw in cilantro and mix.Let it cool a little.
Now in a large bowl add in the wheat flour, and this masala mix well, check for salt and add as needed.Knead it well with the required amount of water and make it into a soft pliable dough.Let it rest for 1/2 an hour.
Meanwhile, prepare the filling
In a bowl mix together, grated paneer, mozzarella and all other ingredients.Filling is ready
Divide the dough into 10 equal portions
 
Roll it into a small puri size circle, stuff it and cover it by pinching it from the back and make it a ball again.
Now roll it to the desired thickness you want.Don't make it too thin.
Heat a pan and Cook it by applying some ghee on both sides.I added some extra cheese on top too for kids!
Serve it hot with raita and pickle.
Notes: Adjust the spices as how your kids can handle it.
Make it more attractive by adding some colored bell peppers on top.
You can make it spicier and masaledar if you are making it for adults.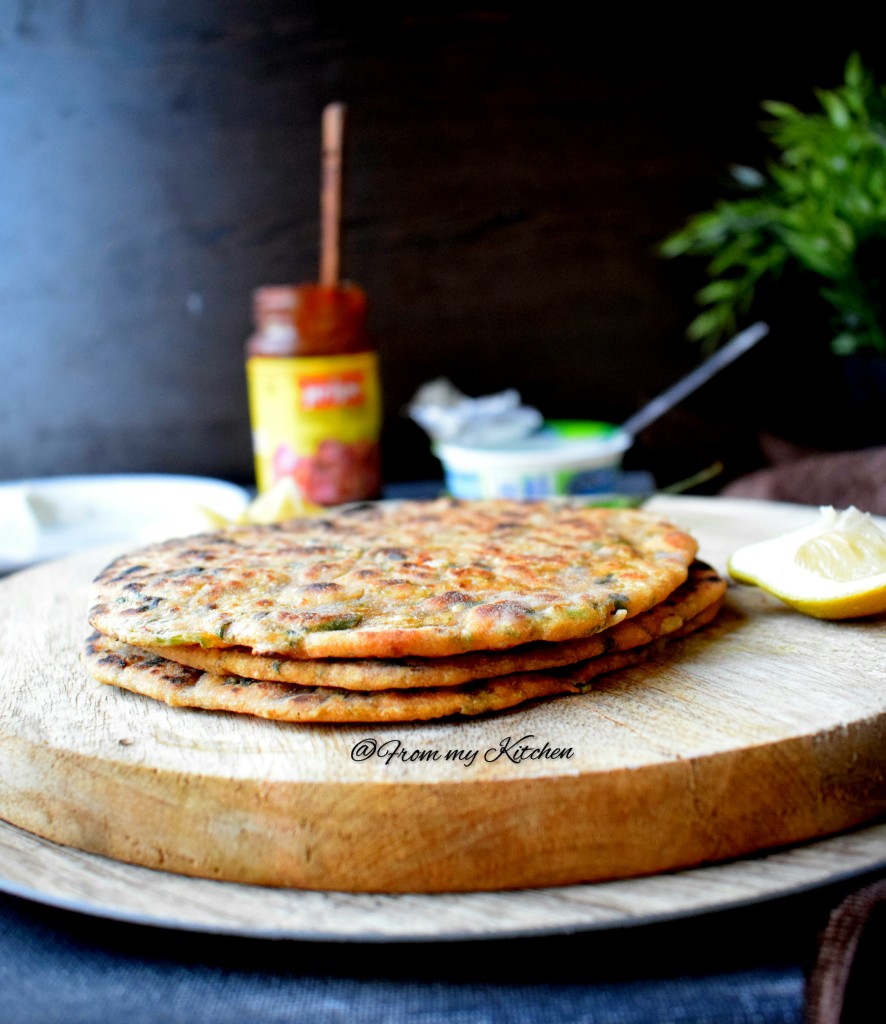 Healthy, tasty paratha is ready to indulge in!Relish it with your kids.
Happy Cooking!