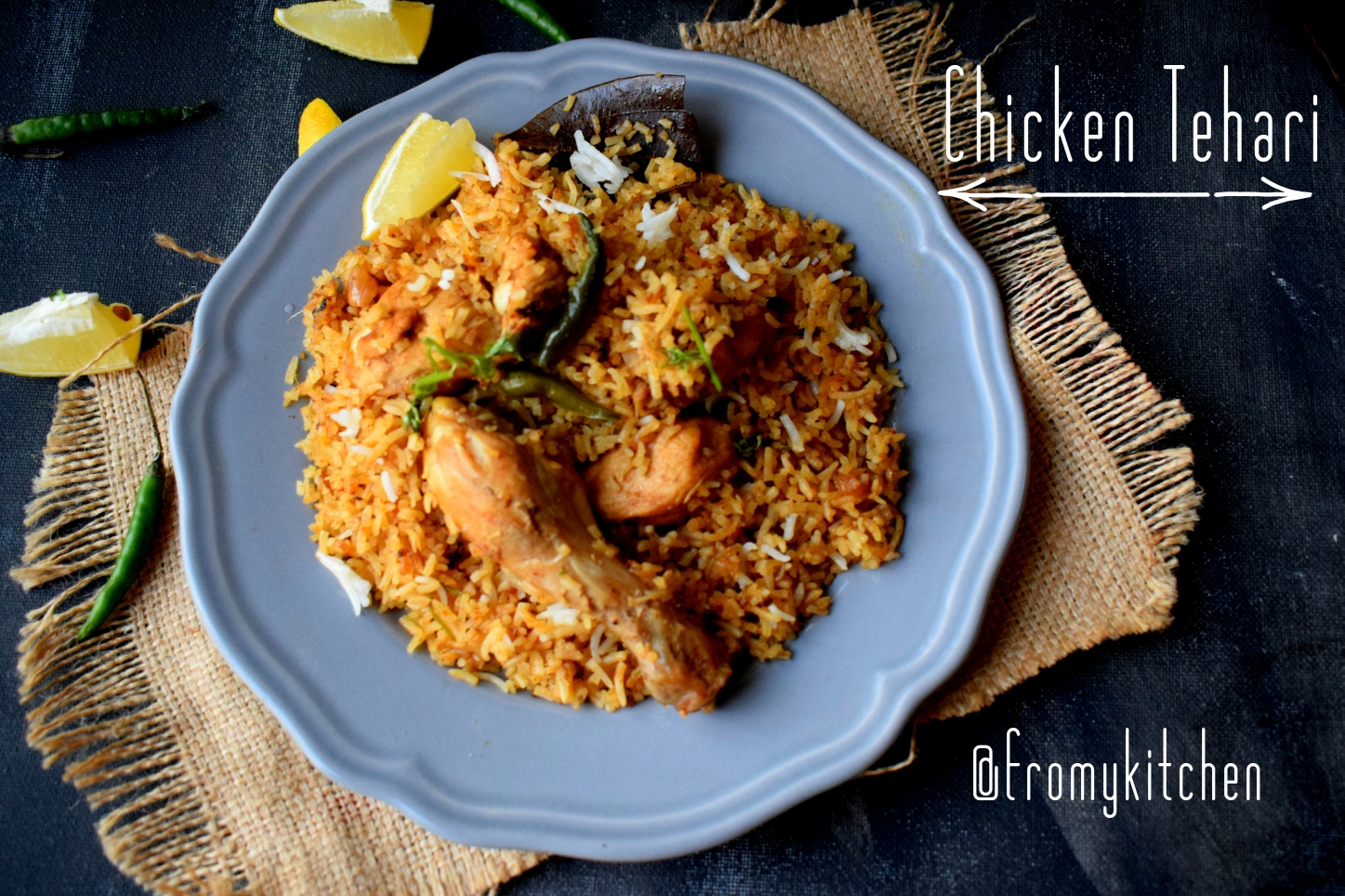 It's time for MFB Challenge!Yes its 10th of the month, so soon, time is flying! It was tough to select a recipe this time! It is Cooking from a Country Bangladesh! Tehari is an aromatic and mouthwatering rice dish popular throughout Bangladesh!When i was browsing for Bangladeshi recipes Bengali cuisine was popping out and was totally confused what to do!Lots of research helped me to find some lovely Bangladeshi recipes!When i found one i was again fouled up what to make?hehe!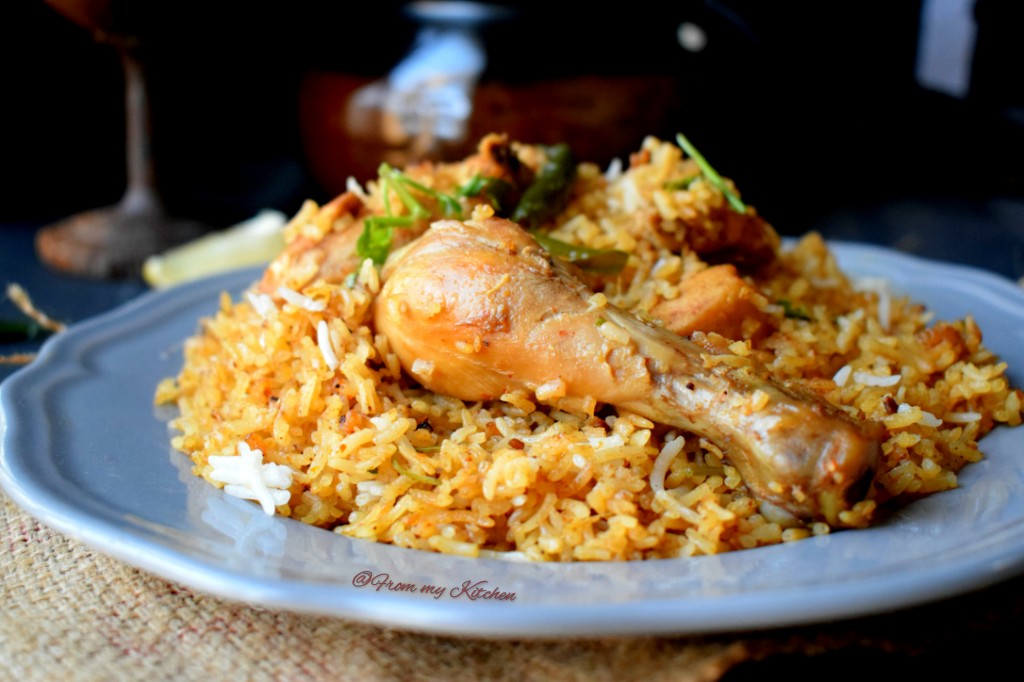 There are surely many other interesting recipes like Khala vuna(spicy black beef) dimmer khorma kosha mangsho and many roti types too!Bookmarked some of them to try!Tehari caught my attention because of the way it's cooked.The masala is adding to the 90 percent cooked rice and then mix it and keep it on dum,and im happy that i selected this one!We enjoyed every bit of it!MFB challenge really helped me to learn many different cuisines!Thanks to the sweet host!
Recipe adapted : Banglar Rannaghor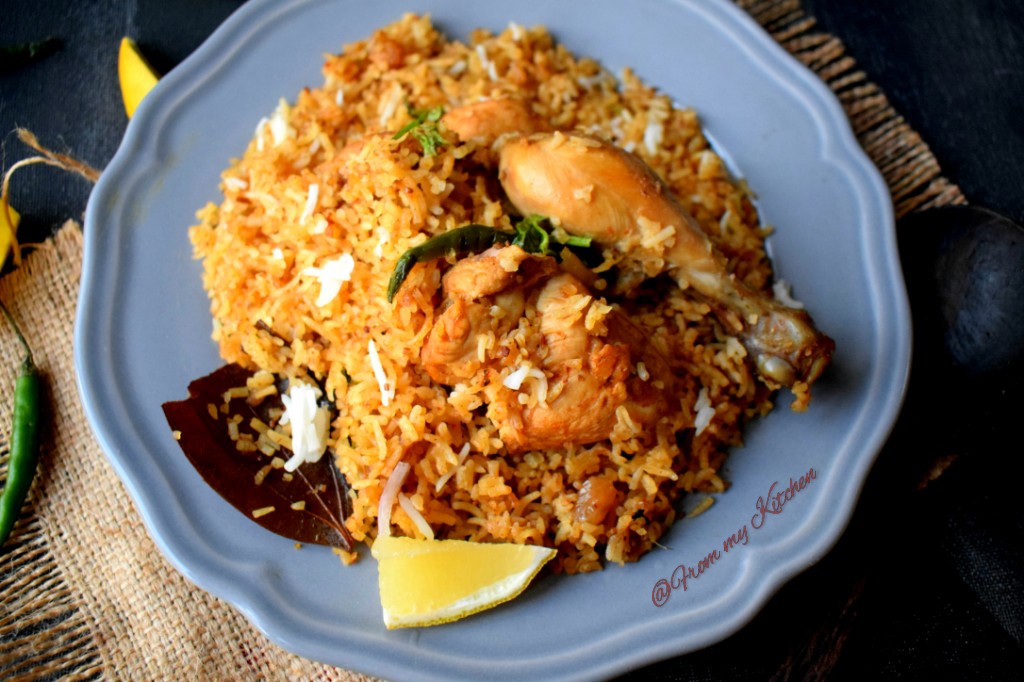 Without further delay let's see the recipe
Ingredients
400 gm chicken
1 tbs ghee + 3 tbsp oil/mustard oil
2 cloves
2 cardamom
1 stick cinnamon and bay leaf
2 onions sliced
3 tsp ginger garlic paste
1 n1/2 tsp chilly powder
1 tsp heaped coriander powder
1 tbsp sha jeera crushed
1/4 cup yogurt
Some fried onion
1 tsp crushed pepper
1 tsp garam masla
some coriander leaves
For rice
Some oil
Whole spices
1 tsp ginger garlic paste
1 tsp shajeera
2 n 1/2 cup rice basmati rice
3 cup water and 1/2 cup milk
Method
In a pan, a pour ghee and oil, splutter whole spices.Then fry onions, preserve some for later use.
Add cleaned chicken in the onion and saute for few minutes.
Add ginger garlic paste, chilly powder, coriander powder and shajeera, mix well and cook for 5 minutes.
Add 1 cup of water cover and cook it.When it's done and simmered add yogurt, pepper powder, garam masala, fried onion and cilantro.Mix well and let it boil for few more minutes and then switch off the flame.Masala is ready
In another pan pour some oil splutter whole spice,a slice of onion and ginger garlic paste.when its cooked add the soaked and drained rice mix well and pour the hot water and milk mix.Add enough salt cover and cook.When water dries out and the rice is almost done, pour in the masala with gravy,mix well.Add 3 or 4 green chilies slits, cilantro and some more fried onions.Mix well cover and cook it for 15 minutes on low flame.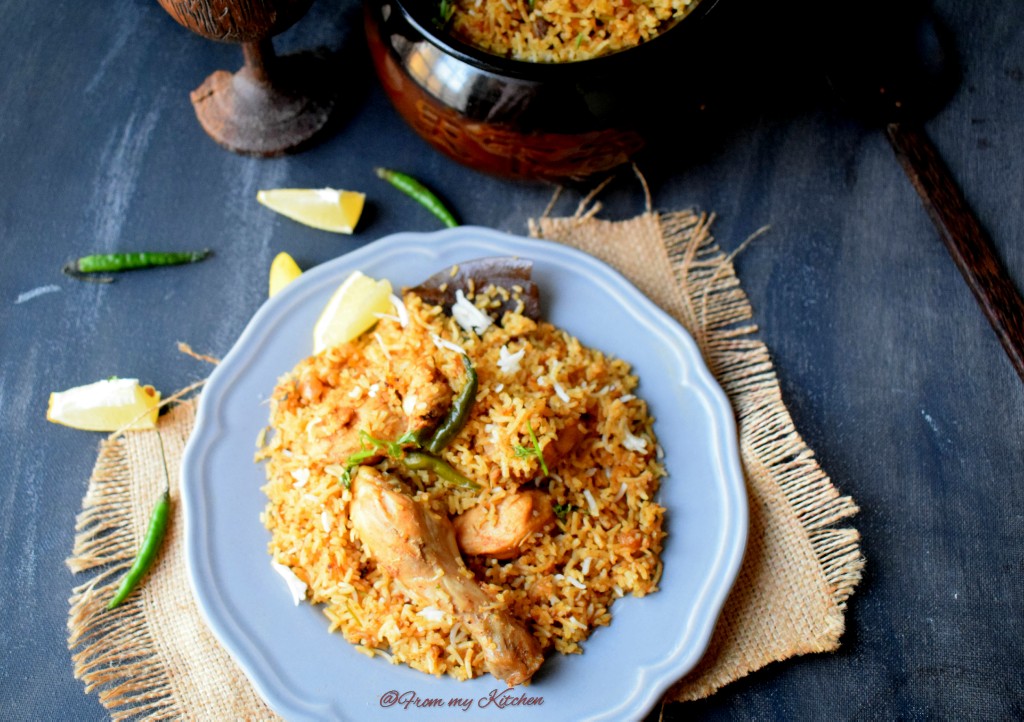 Happy Cooking!
">