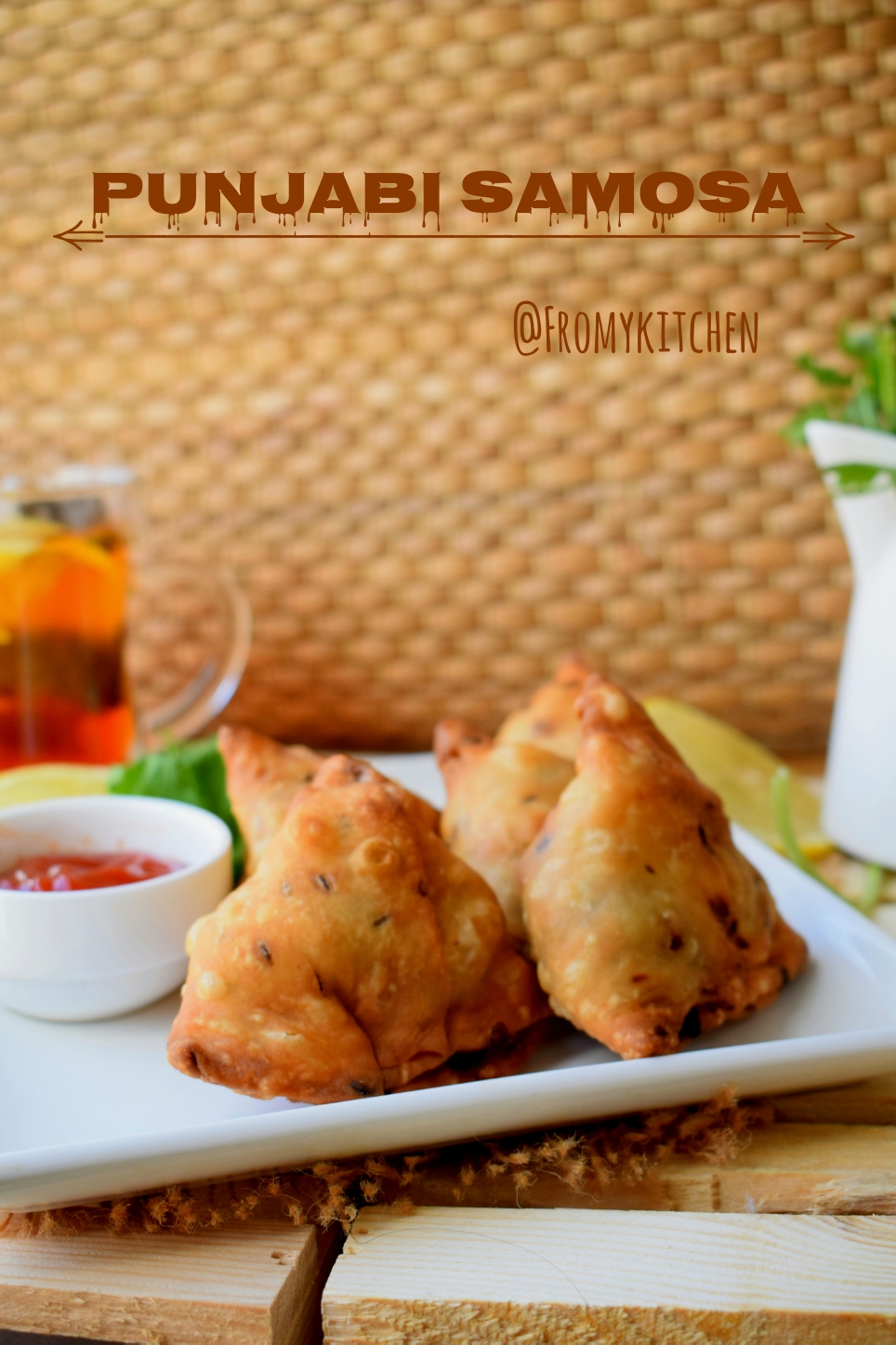 Punjabi samosa is one of the most favorite and the most demanded snack here during winter season!The crispy samosa crust filled with spicy,tangy potato filling is just too good to stop with one or two!The outer cover here is so flaky and crispy that kids and adults will love it equally!
Coating and frying is a tricky part here!Frying this samosa on medium low flame makes it perfectly crispy and delicious.Even my kids love to have it with good doll-up of tomato ketchup!Hmmm now i'm craving for one!Hope this post will help you to make a good perfect Punjabi samosa.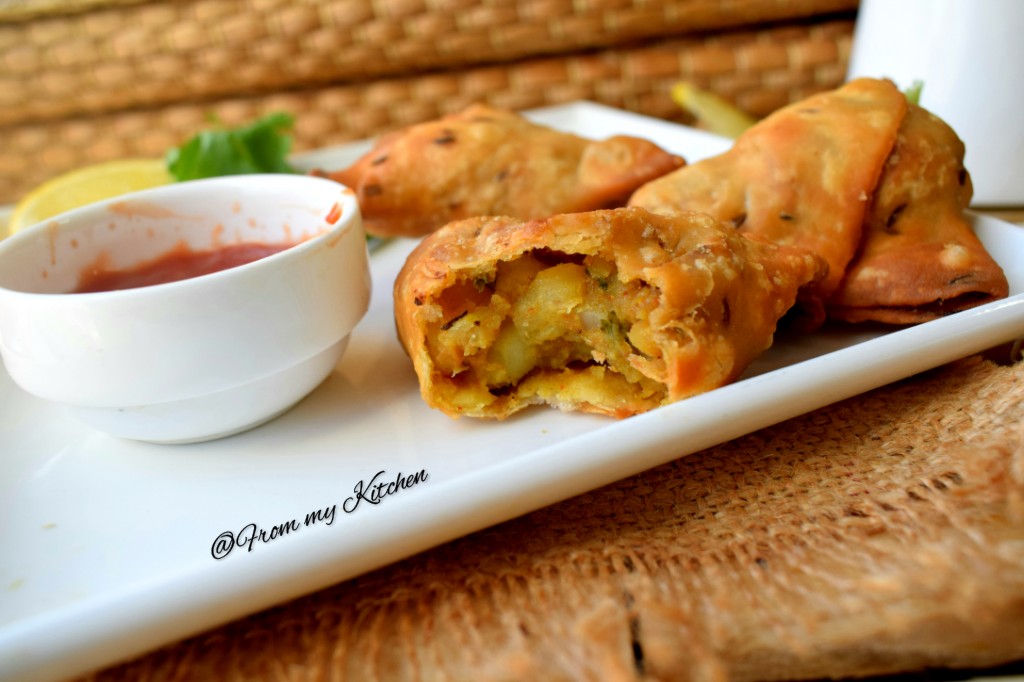 When i was in Jeddah we get deliciousPunjabi Samosa with a sweet and spicy dipping sauce!I really miss those!Eating without effort is always what we relish,right?hehe!I used to make this in large quantities and store it in freezer then fry it when we want!See notes for freezing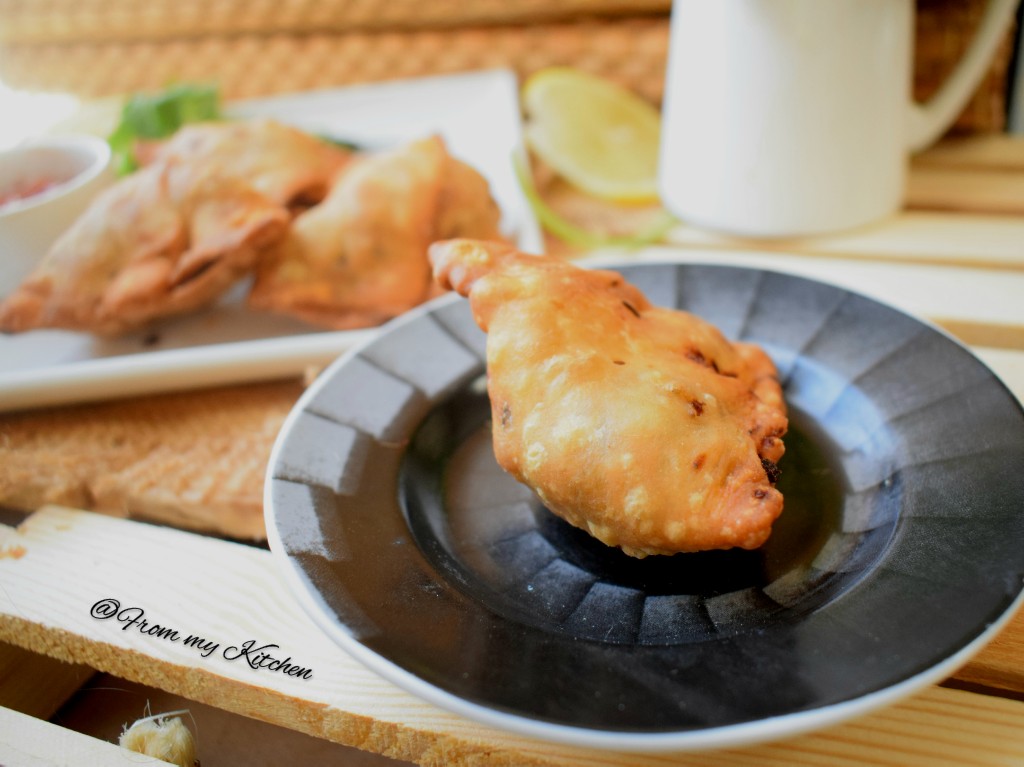 Ingredients
2 cups all purpose flour
salt
3 tbsp oil or dalda( vegetable shortening)
3/4 to 1 cup water
1 top vinegar
For Filling
4 big potatoes boiled with salt
1 tsp cumin seeds
1 tbsp ginger chopped finely
4 cloves garlic chopped finely
1 small onion finely chopped
2 or 3 green chilies
1 tsp chilly powder
1 tsp coriander powder
1/2 tsp turmeric powder
Salt to taste
1/4 cup water
Some lemon juice
1/2 tsp cumin powder
1/2 to 1 tsp garam masala
lots of coriander leaves
2 tbsp oil
Oil to deep fry
Method
In a bowl dump in flour,salt and oil mix well.Make sure each flour is coated with the shortening.
If you like to add cumin add in the flour
Mix vinegar with water and stir well.
Pour it in the dough and knead well until you get a pliable dough.
Cover and let it sit for 30 minutes.
Filling
Finely chop the boiled potatoes and keep it aside.
In a kadai pour oil,when its hot enough splutter cumin seeds.
Add ginger,garlic and green chilies and cook it for few seconds.
Add finely chopped onion and cook it for few more minutes.
Now add chill,turmeric and coriander powder mix and cook for few second.
Add the water to prevent burning of masalas.
Now add coriander leaves and chopped potato mix well until all the masalas are coated with potatoes.
Add in lemon juice,cumin powder,garam masala and some more chopped coriander leaves.Switch off the flame and let it cool.
Now divide the dough into equal portions and roll it to thin roundels.
Divide it into equal half and add make a triangular shape by holding the last two ends.Fill  and seal it.You can check the method in the video.
Heat the oil to medium and fry it on medium low flame.When you start to see the crust is forming increase the flame a little and fry it until golden brown and crisp,
Notes: For freezing this first spread a foil on the freezer cabinet and place the samosa without touching each other.When its frozen take it out and keep it in a zip lock bag and freeze it.Take it out 5 minutes before frying and use.
Here is the Video Tutorial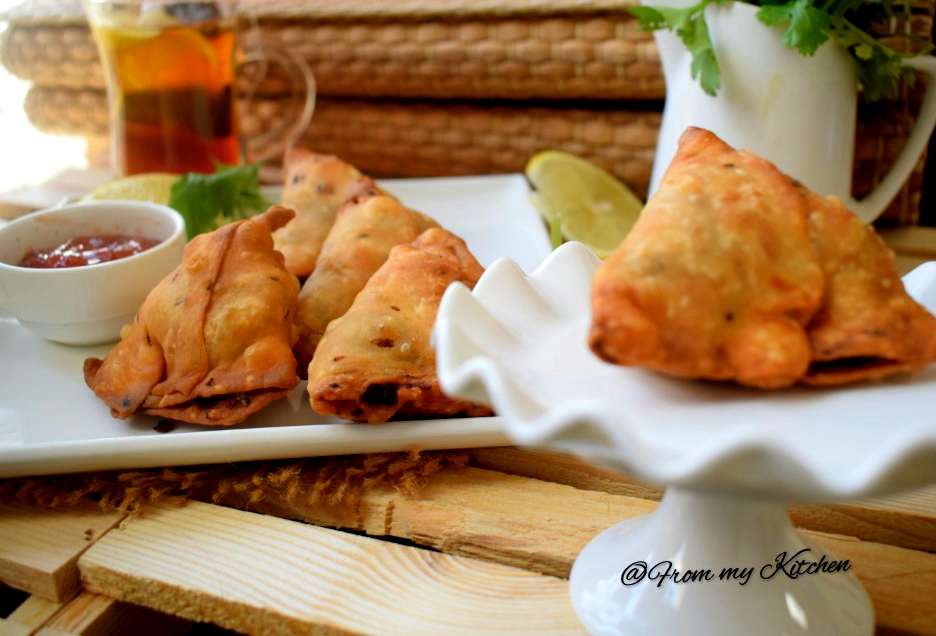 Isn't this perfect for the weather??This one is dedicating for my dear cousin sissy safritata!Hehe she knows the secret why i'm dedicating it to her!Finally this recipe of mine is on the blog,long time i want to share it!ENJOOOY!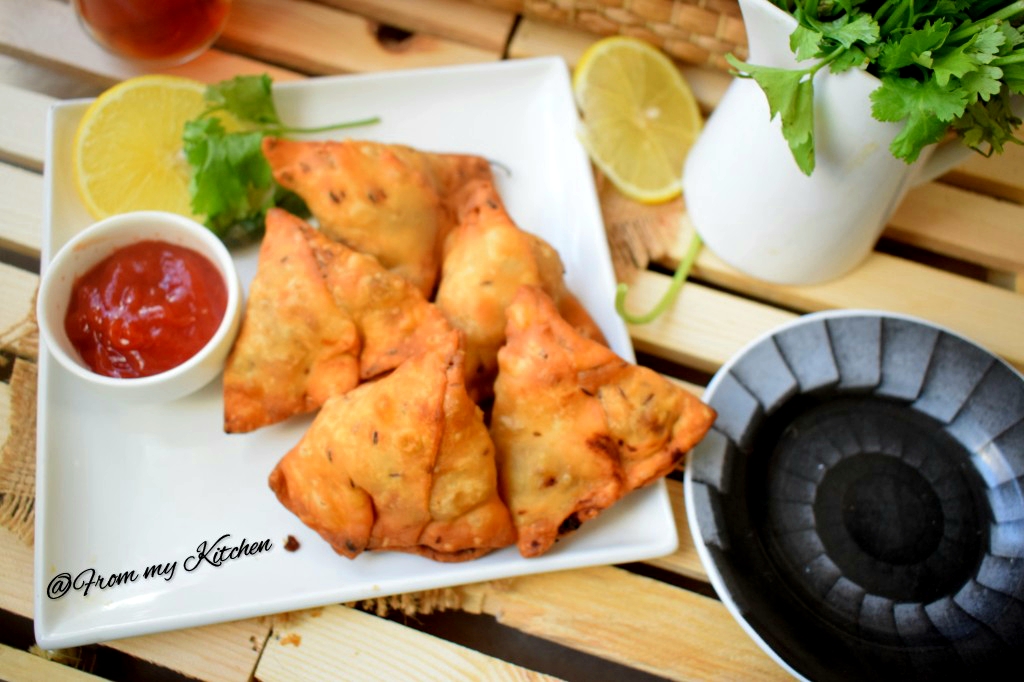 Happy Cooking!