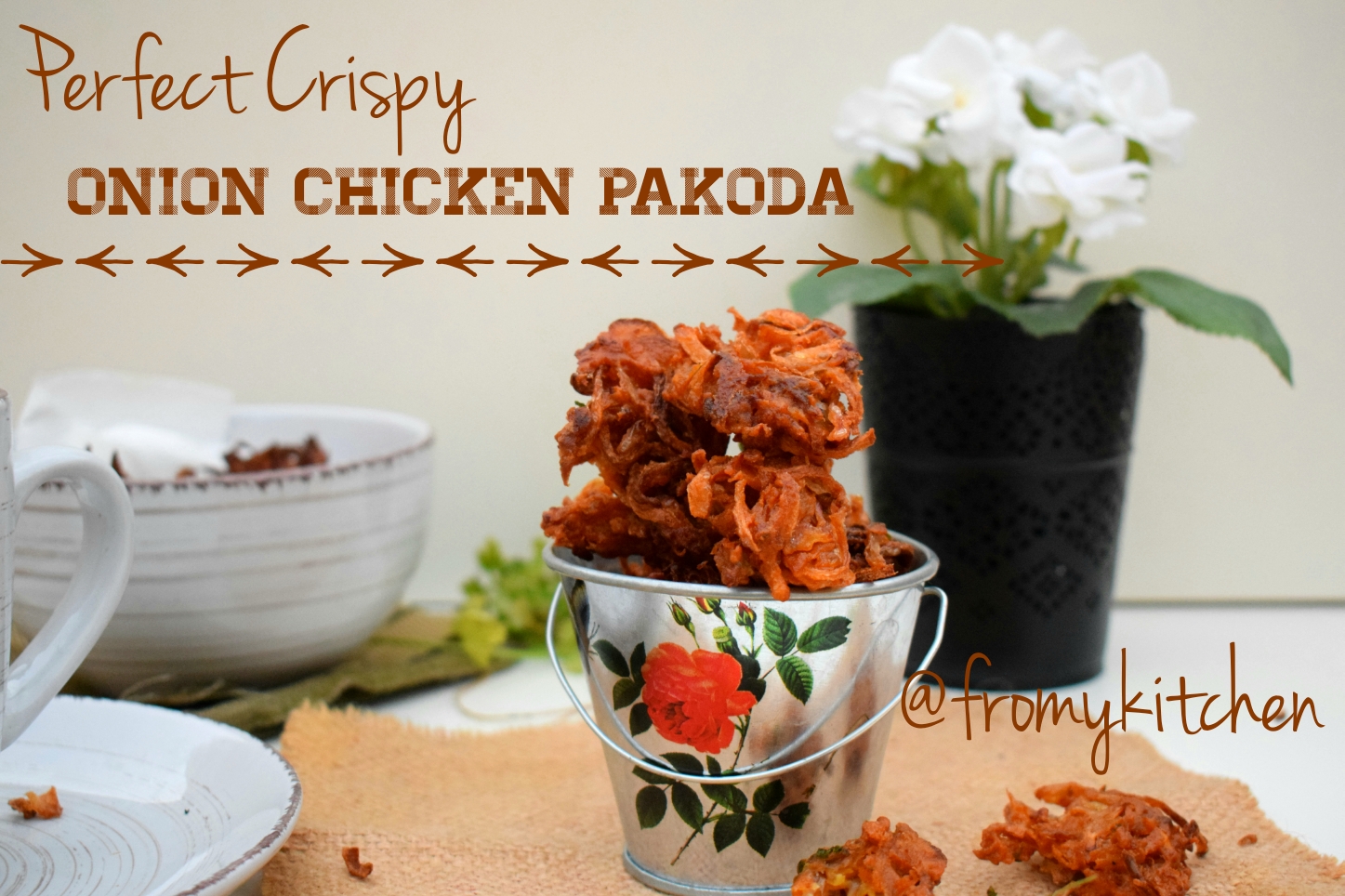 I know this is the most wanted and the most popular recipe,especially during the winter/monsoon season!!Onion Pakora or pakoda is one such snack that is made in all Indian houses when craving for something hot and crispy to relish with a cup of tea,right?But to make it perfectly crispy like a restaurant is truly magical,but not a rocket science!!I went through many recipes,some failures and at last some tricks and tips made it perfect,YAAY!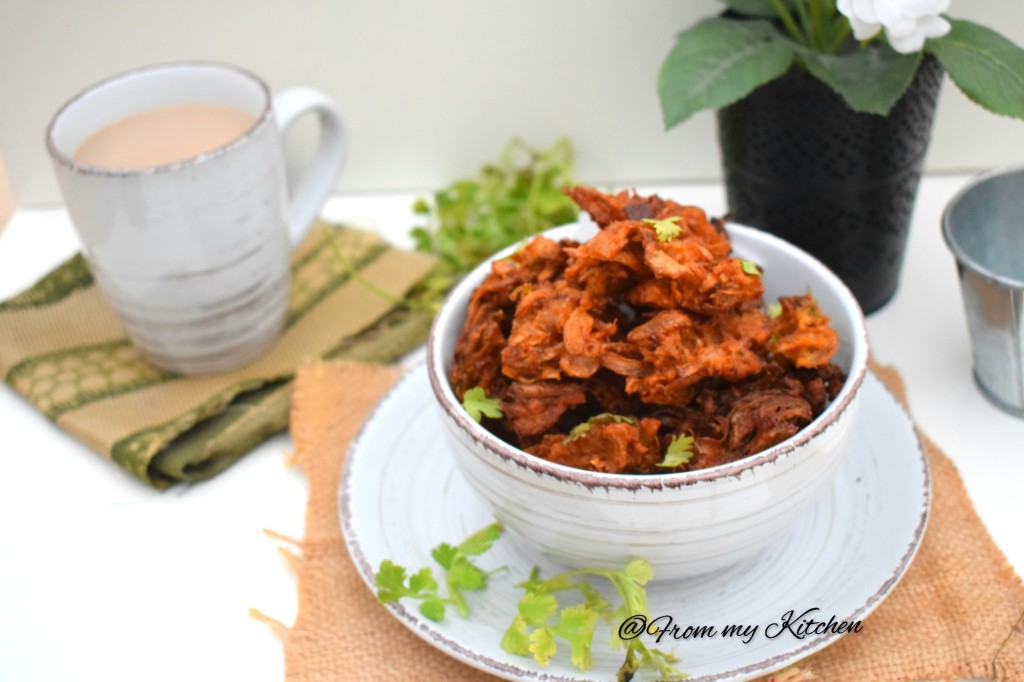 I was a bit confused if i want to share this recipe here or not !But when some of my friends asked me to do so,here you go!Hope this post will help some of you who's struggling for that perfect crispy textured pakodas!This is a crispy and yummy treat with tiny pieces of chicken in it.The addition of chicken takes it to another level.A must try!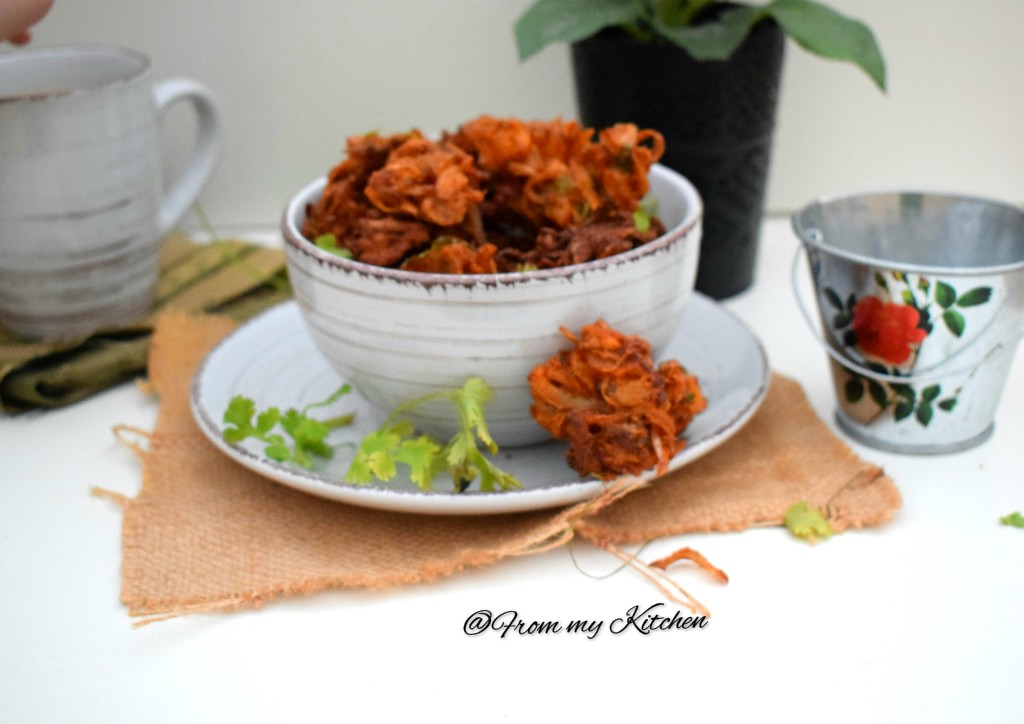 I am a big fan of onion pakoda,(ulli vada)that's how we call it in our place!This one is the first thing i made other than desserts,and was super excited to treat everyone at home,hehe!During those days i enter into the kitchen when everyone is napping after the lunch!Otherwise Umma won't allow me to do,that means by hiding from everyone haha!May be that's why i always love to try new snacks!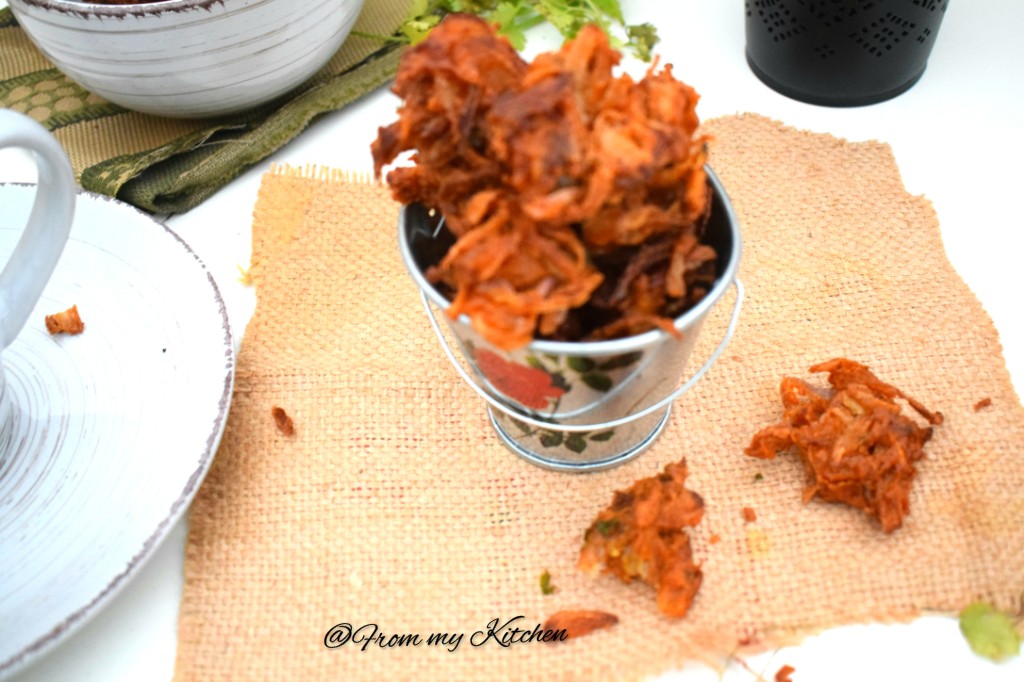 That's all my pakoda story!Over to the recipe
Ingredients
2 big onion
 ginger cut in julienne
2 green chilies
Salt to taste
1 cup leftover chicken shredded
1/2 tsp turmeric powder
1 tsp chilly powder
2 tbsp gram flour
3 tbsp rice flour
2 tbsp all purpose flour
1 tsp cumin seeds
Some coriander and curry leaves chopped
Method
Thinly slice the onions
Rub it well with your hands with required amount of salt.This step is very important as it release the water from the onion which helps in binding the flour
Add ginger,green chilly and mix well with hands.
Now add turmeric and chilly powder mix well.
Add all the flours,squish and mix well with your hands,Don't add water at this stage.
After mixing if u feel like need some water add 1 tbsp or 2,then add cumin seeds,coriander and curry leaves mix well and let it sit for 10 minutes.
Heat a kadai and pour oil,then drop the pakodas when it's temperature reaches to medium,when it turns to light golden brown increase the flame to medium high and cook until golden brown and crisp.
If you cook on high flame the pakodas remain soft and you will not get that perfect crispy texture.
Enjoy with hot cup of tea!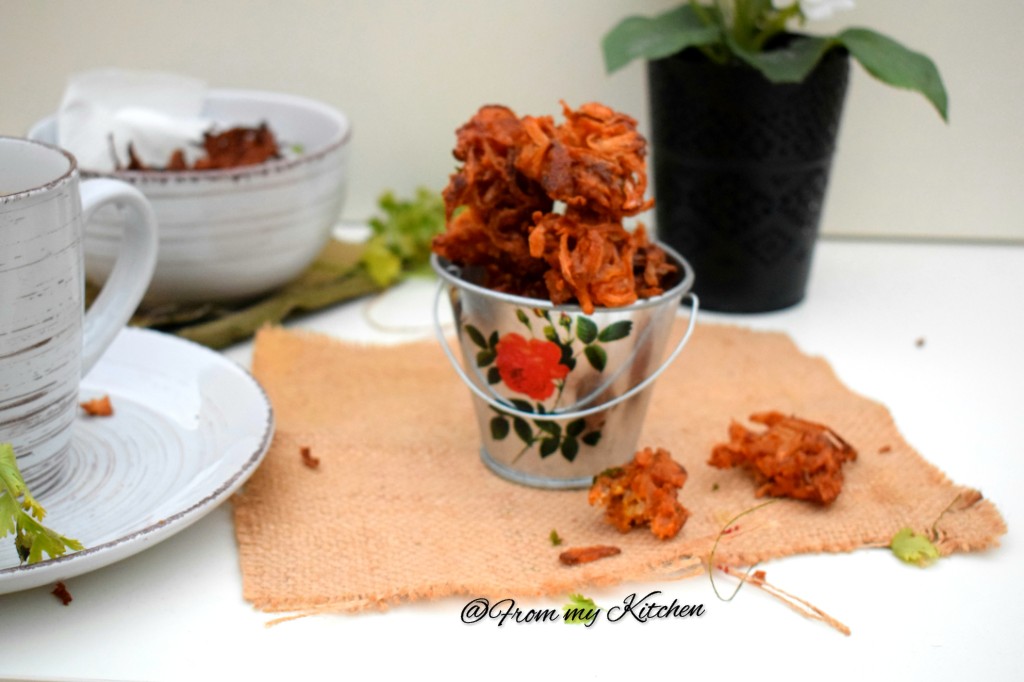 let's welcome winter with these crispy yummy chicken pakodas !Enjoy!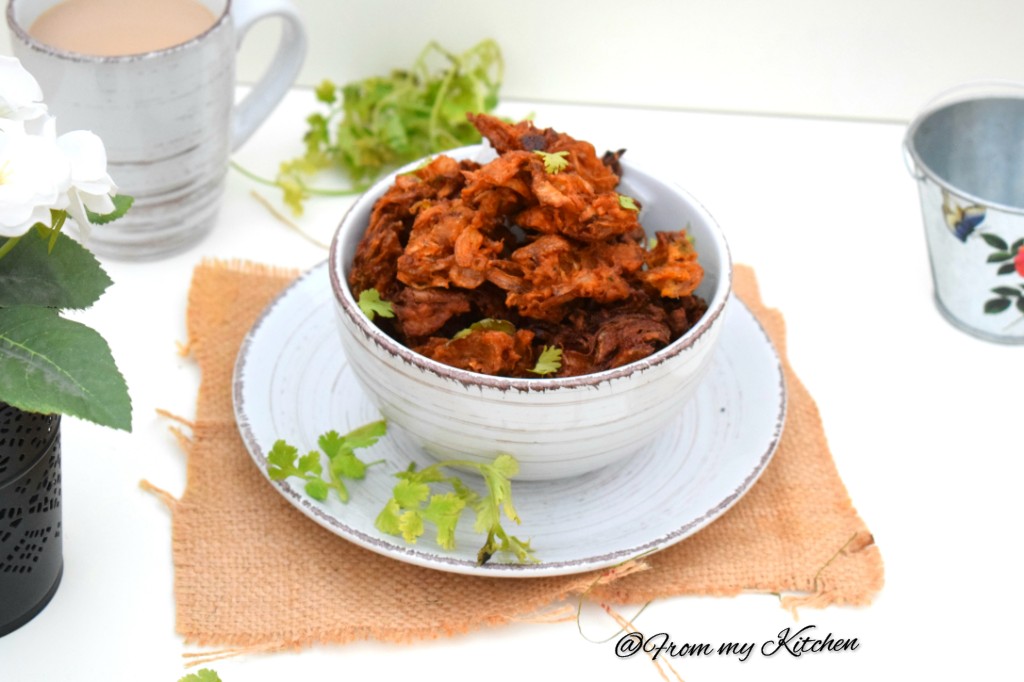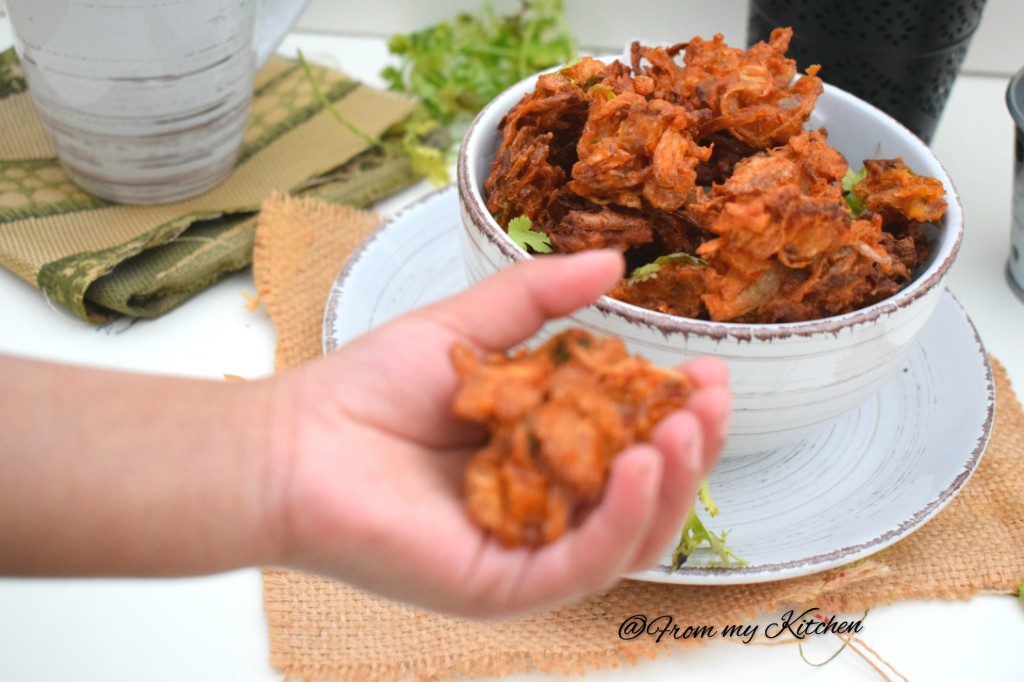 My toddler was waiting patiently!hehe!