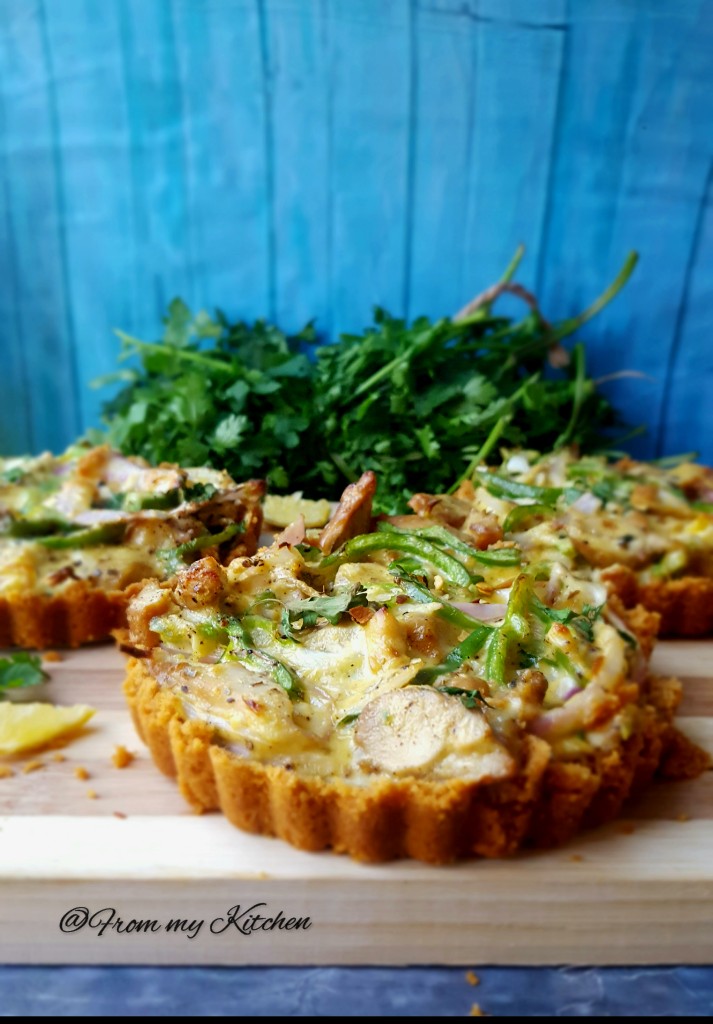 Simple and fancy looking treat that whip up in no time,thats the kind of recipes we all are looking for isnt it ??I'm sure everyone would love to have and make such fancy looking food!Just love the texture of that crispy tart shell with the creamy filling!And guess what!!The tart shell is made of salted biscuits/crackers.That sounds amazingly simple right?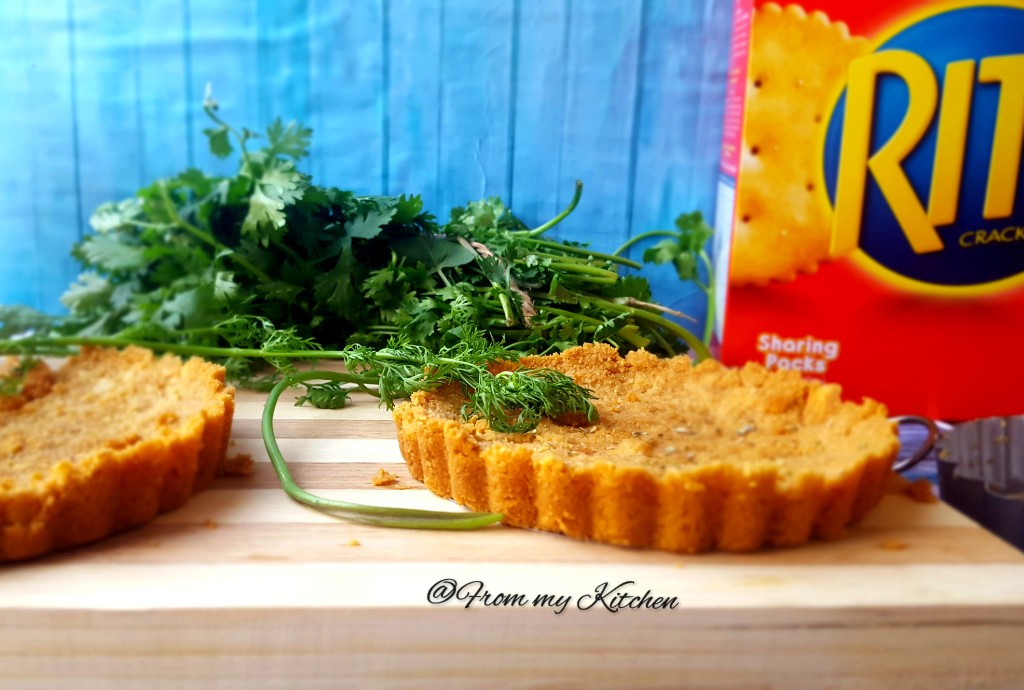 Yes the tart shell here is made up of Ritz crackers and butter.Added some seasonings to the base.If you like it crispy bake it,or else just chill it as how we do for pudding base.It was very flavorful and mouthwatering indeed.Actually i intended to cook my filling,but due to some problem for my gas stove,just mixed some leftover chicken,veggies and to make it creamier added some mayo,cheese and an egg and then baked!Tada it's ready to dig in.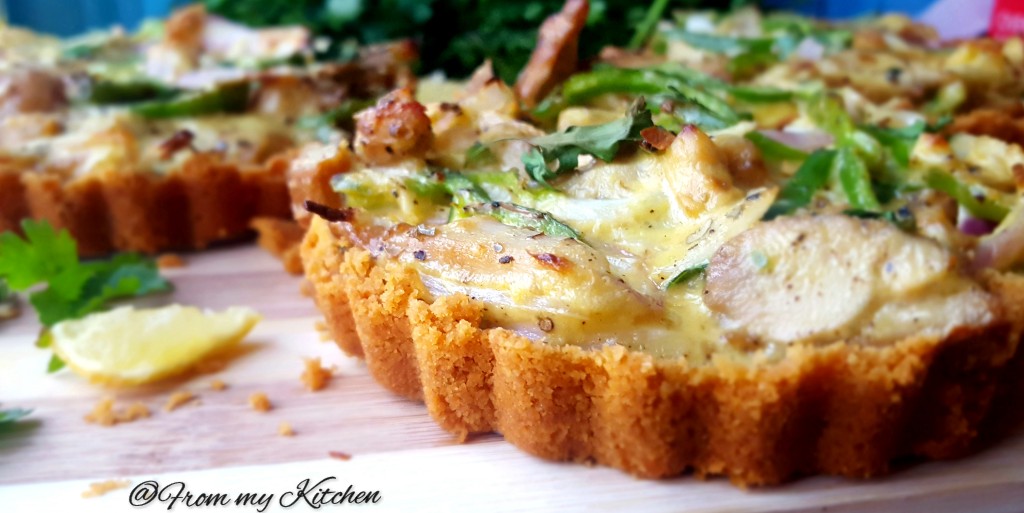 Ingredients
For base
200 gm salted crackers powdered
80 gm melted salted butter
A pinch of red chilly flakes
A pinch of Italian seasoning
For Filling
Left over chicken(preferably shallow fried)
One onion thinly sliced
1 bell pepper thinly sliced
 Paste of ginger,garlic and green chilly(2 cloves garlic,small piece ginger,1 0r 2 green chilly)
Salt to taste
parsley or cilantro finely chopped
1/2 tsp pepper powder
1/2 tsp red chilly flakes
1 tbsp mayonnise
1 tbsp cream cheese spread
1 tsp mustard sauce
1 egg
Method
Mix together all the ingredients listed under the base ,it should look like a wet sand.Put this mixture into a greased tart mold and spread it evenly including the sides of the tart pan. Press the biscuit mixture lightly with the fingers or with the bottom of a glass so that it will set neatly.For crispier shell bake it at a preheated oven for 10 minutes at 180 degree.Or else refrigerate it,meanwhile prepare the filling
Dump in all the ingredients to a large bowl and mix well.Check the seasoning and adjust.Now spread the mixture evenly to the tart mold and bake it at 180 degree for 10 to 15 minutes or until the top is lightly golden.
Serve it hot and enjoooy!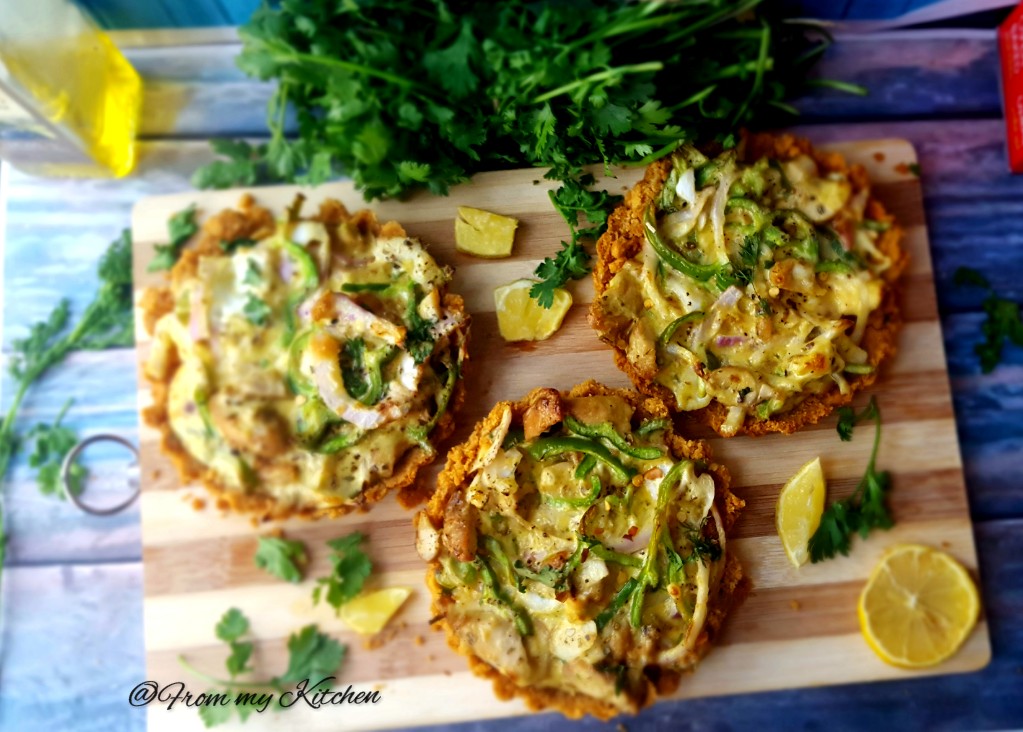 We enjoyed each bite of it!Creamy,cheesy and crispy texture with that crunch from veggies are just too good!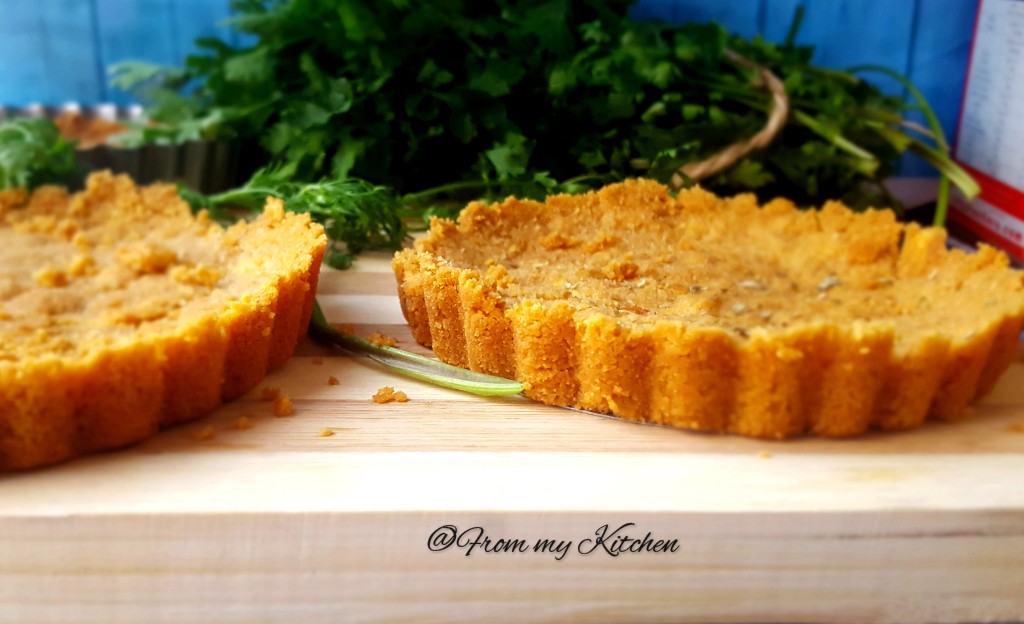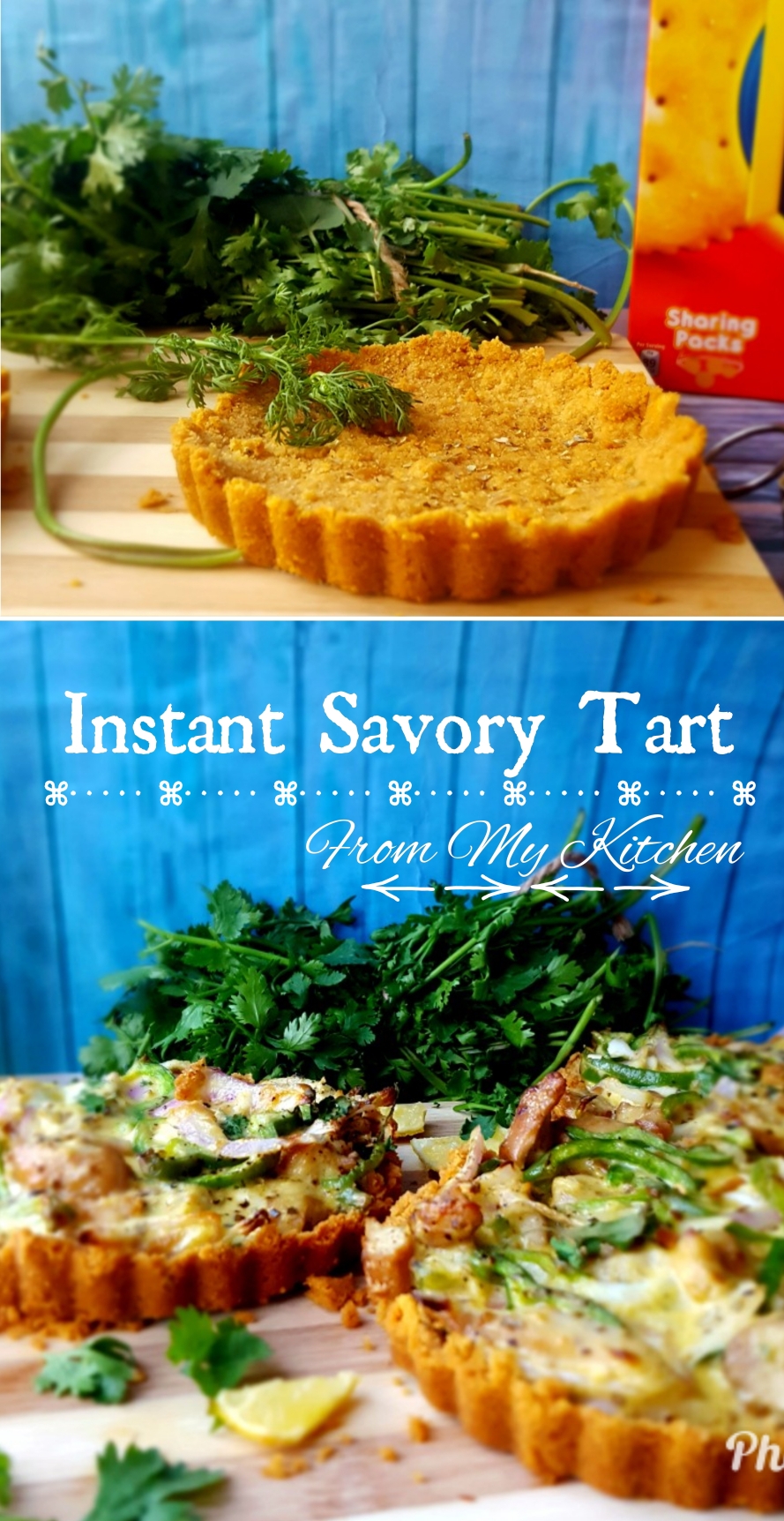 Happy Baking!