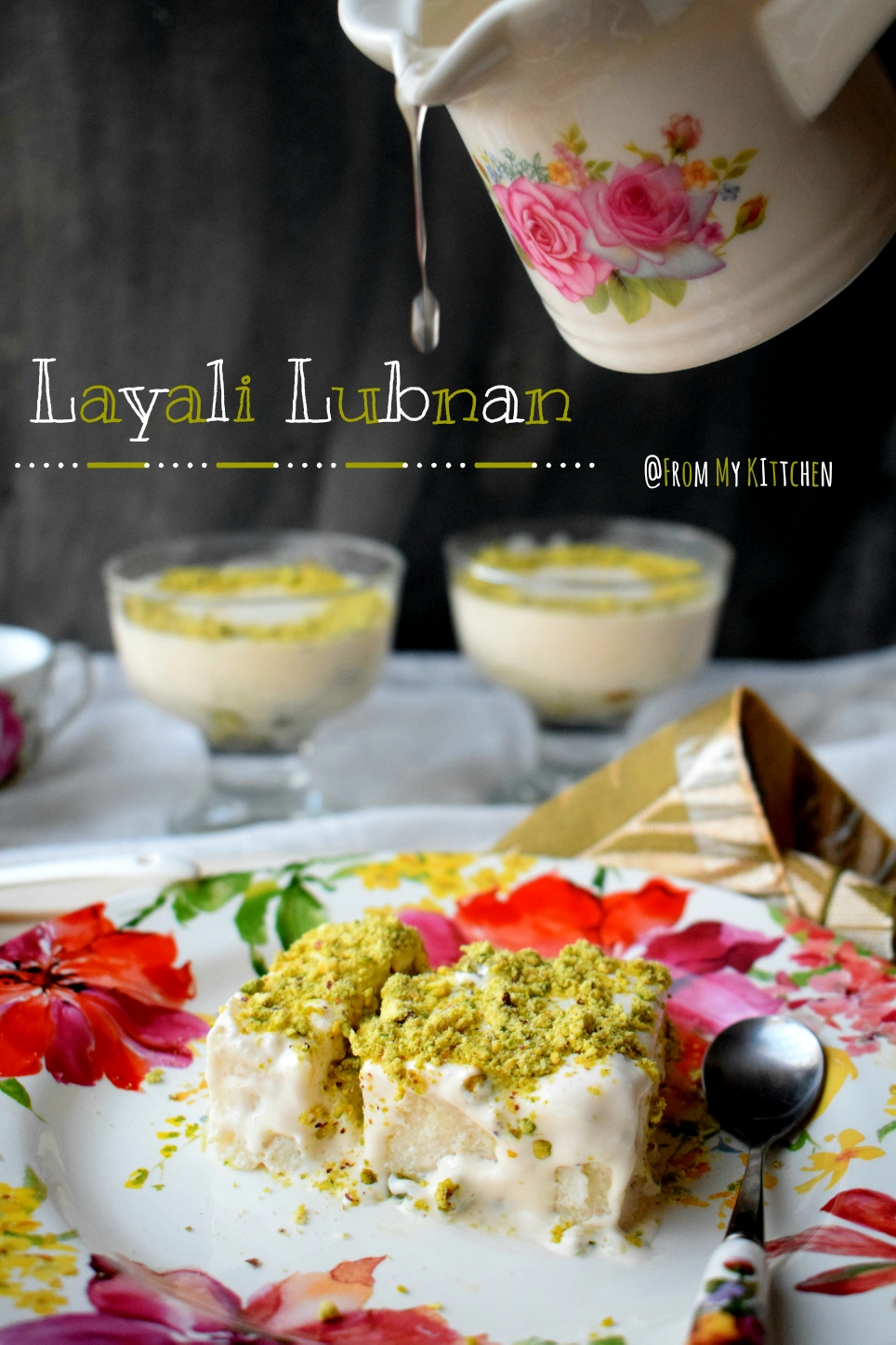 Talking about today's dessert, Layali Lubnan aka Lebanese Night is a well known dessert not only in Lebanon but through out the Middle east.It's base is amazingly fragrant and soft semolina pudding, topped with cream followed by the sprinkling of powdered pistachios and then serve it with simple syrup on top for the sweetness!A melt in mouth creamy dessert that prepares in no time.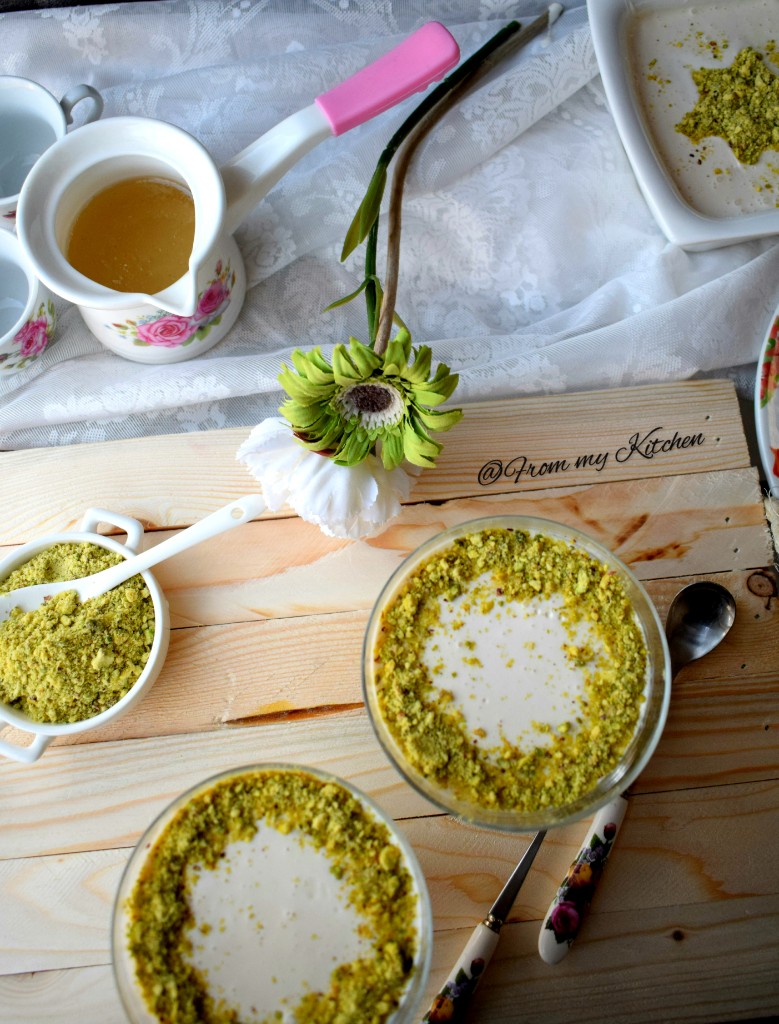 This is to celebrate our completing 1 year of Mfb challenge and the theme for the challenge is Arabic Sweet !Yes to celebrate we need something sweet !Arabic sweets are truly so tempting with its look,texture and of-course their flavors!Specialty of Arabic sweets are, their base are not at all sweet but the sweetness is added to it by pouring simple syrup!Most of the Arabic Desserts are served by drenching sugar syrup on top!My most favorite dessert in this part of the world is Kanafeh and baklawa(next on my bucket list)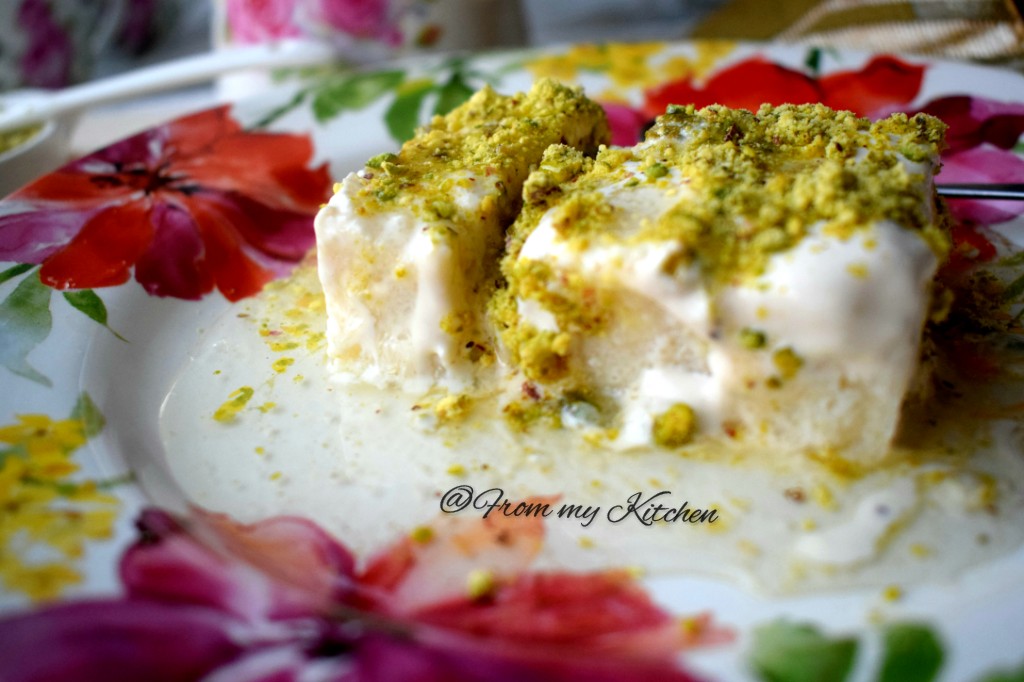 Look how beautiful it is with that white and green color contrast!Even it is soft and made by semolina this can be perfectly sliced when its cooled.Check out other Arabic Sweets on the blog Atayef Asaferi(Kataif) and Kanafeh
Ingredients
3 cups milk
1/4 cup + 2 tbsp semolina
3 tbsp condensed milk/sugar
Few drops of rose water
Few drops of orange blossom water(optl)
Note: If you don't like both the flavorings add vanilla or cardamom
For topping
1/2 cup Whipping cream
1 small tin cream
2 tbsp sugar
Powdered pistachios
For simple Syrup
1 cup sugar
1/2 cup water
1 tsp lemon juice
Method
Mix milk, semolina and sugar/condensed milk well in a sauce pan and then bring to a boil on medium to high heat while continuously stirring and scraping the bottom (this step is important so the semolina doesn't stick onto the bottom
When the pudding starts to boil and thicken, remove from heat, add the rose water and orange blossom water, give it a good stir so they are well dissipated.The consistency should be creamy,not too thick. Immediately pour on a pudding tray and spread it evenly.Let it cool completely at room temperature.
Beat together cream,whipping cream and powdered sugar to make a thick cream.(you can use only whipping cream or the tin cream with sugar).Layer it on top of the semolina pudding
Top it with powdered pistachio and chill it.
Prepare simple syrup by melting sugar and water,Add 1 tsp of lemon juice to prevent crystallizing the sugar.
When you are serving the dessert pour the sugar syrup on top and dig in!
Note: I poured some simple syrup on the base too.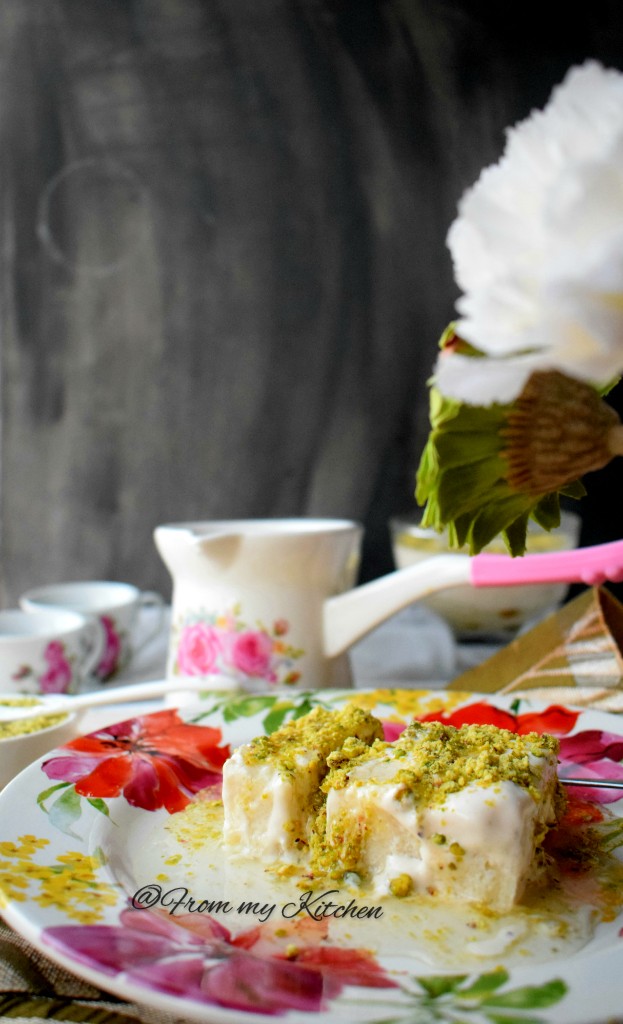 This can be served in short glasses or in a pudding tray!Hope you all enjoy this easy peasy dessert!😊Here we just loved it!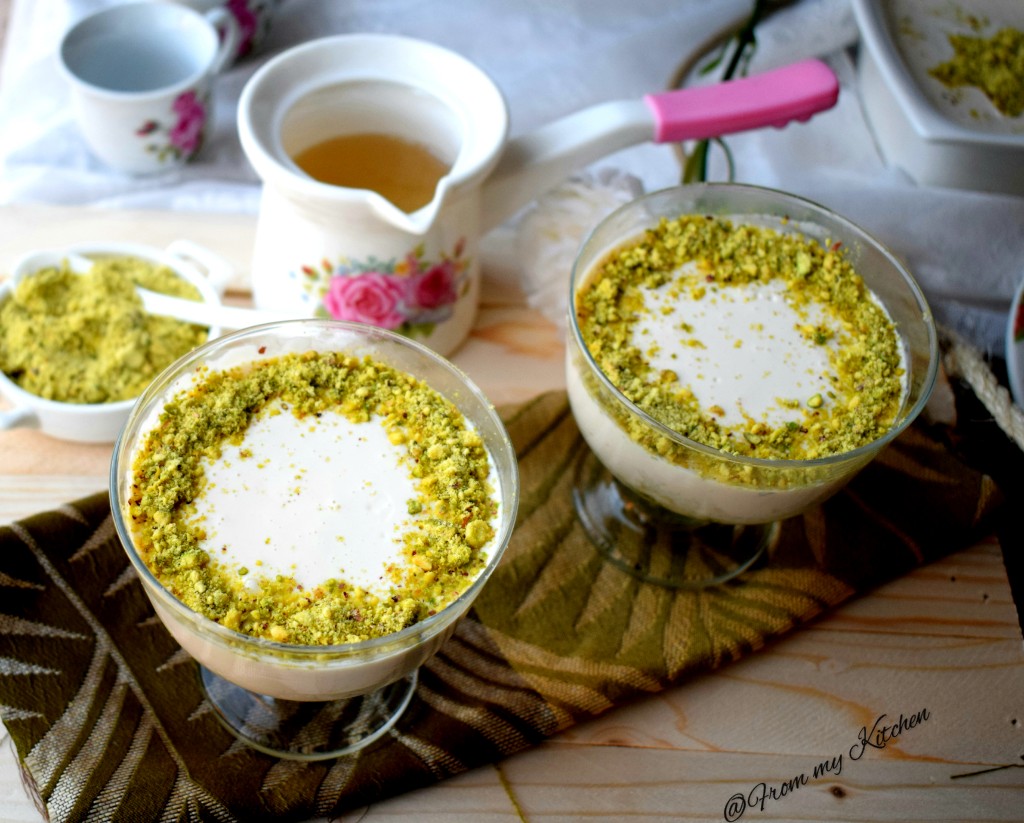 Happy Cooking!
Check out the delicious Arabic Desserts prepared by fellow bloggers!