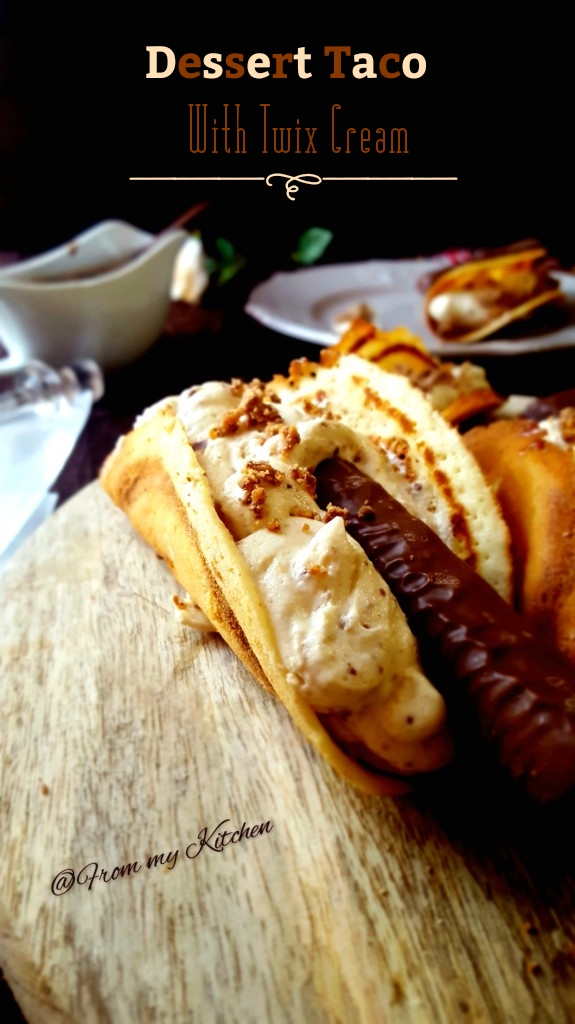 Yay!So excited for todays's post!Yes it's the guest post for the most sweet and humble person i've ever known in my recent past! Rafeeda who blogs @ The Big Sweet Tooth!I'm so glad to be a part of her "Be my guest series" Thank you so much for this opportunity dear!When talking about this blogger truly i'm short in words. MashaAllah! She is such an enthusiastic and humble person with a sweet and lovely nature who is always ready to help even without  asking!No wonder why every bloggers have the same words to speak about her! She helped me a lot in many ways and i'm always thankful for that!I really wonder how she used to manage everything so neatly and well organized as she is a working woman too!To click and edit is not a simple task along with all other works,hats off to you !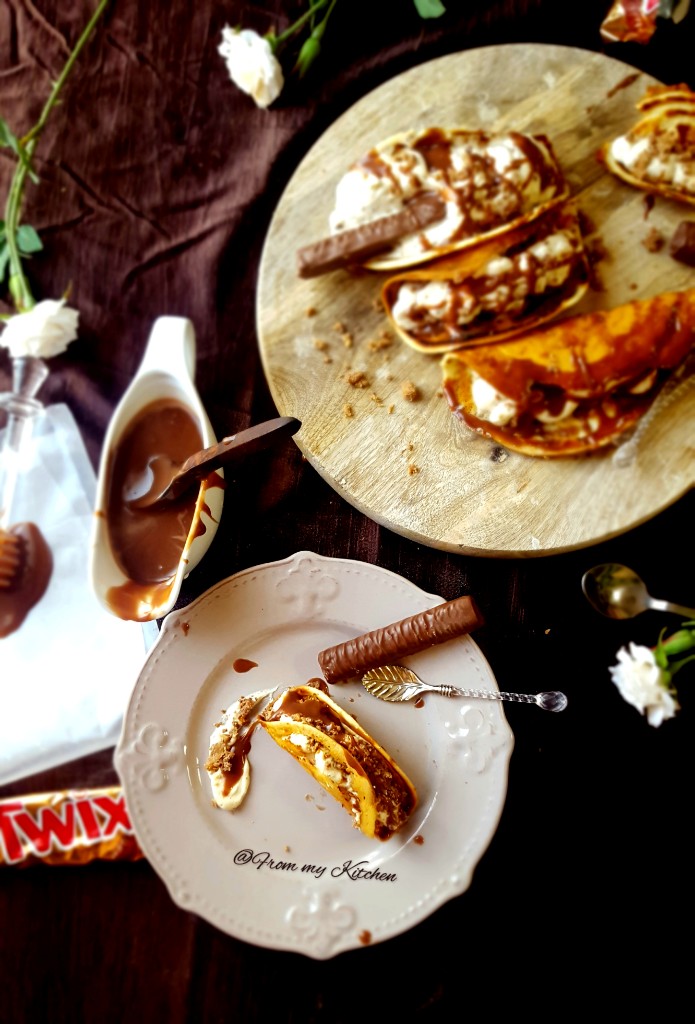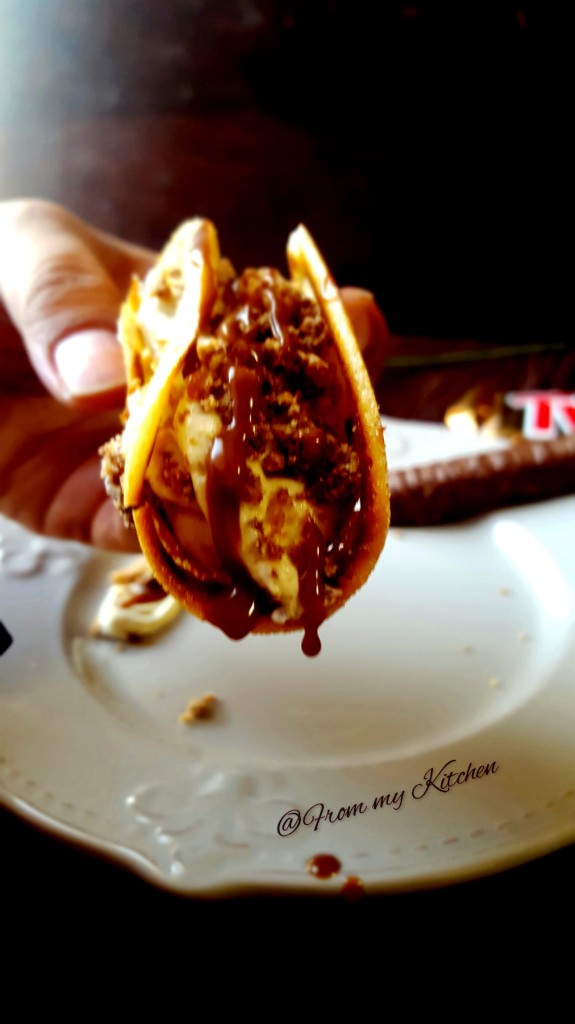 Talking about her blog,what should i say?It's an encyclopidea of all kind of recipes! Baked goodies, lots of Kerala and Malabar delicacies and obviously scrumtious desserts! MashaAllah she has more than 1000 recipes!Isn't that a woow?Do visit her awesome space for all those lovely and simple recipes!I tried some recipe from her blog like Tapioca Pudding,Baked Yougurt,Malai Chicken Biriyani and lot more to try!Recently she shared some instant Indian dessert recipes on her blog which i felt like grab and have it,hehe! She is our lovely host of Muslim Food Bloggers challenge too!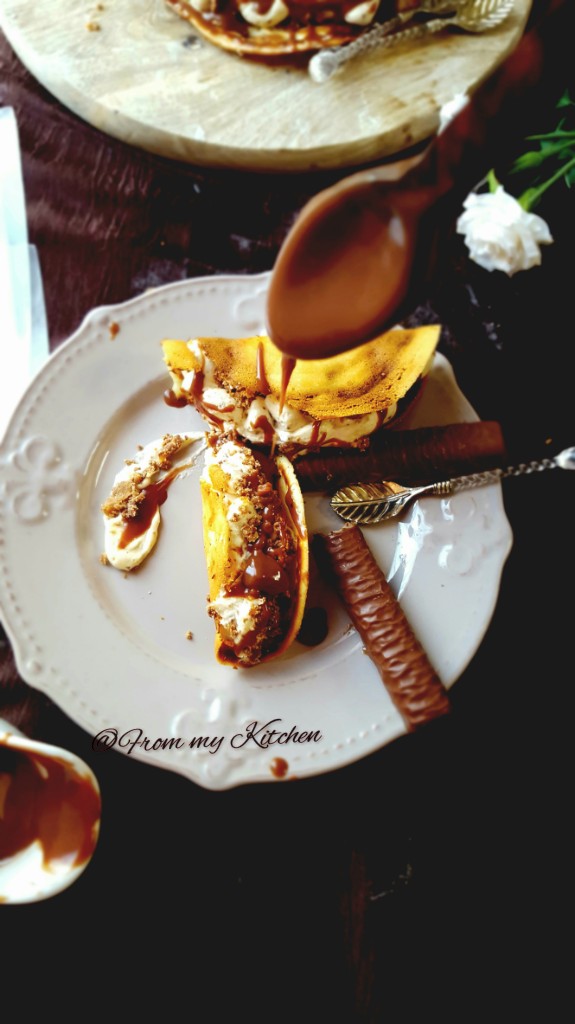 When a big sweet tooth person asked me for a guest post, without thinking much i choose a dessert recipe for her.But still i want to share something special to my dear friend so here comes the dessert taco with yummy twix cream.It has a crispy sweet taco shell with creamy filling with all the goodness of chocolate and twix. A dream dessert for a dessert lover it is! With no further delay let's check the recipe.
So for the recipe come on let's hop to my dear friend Rafeeda's lovely space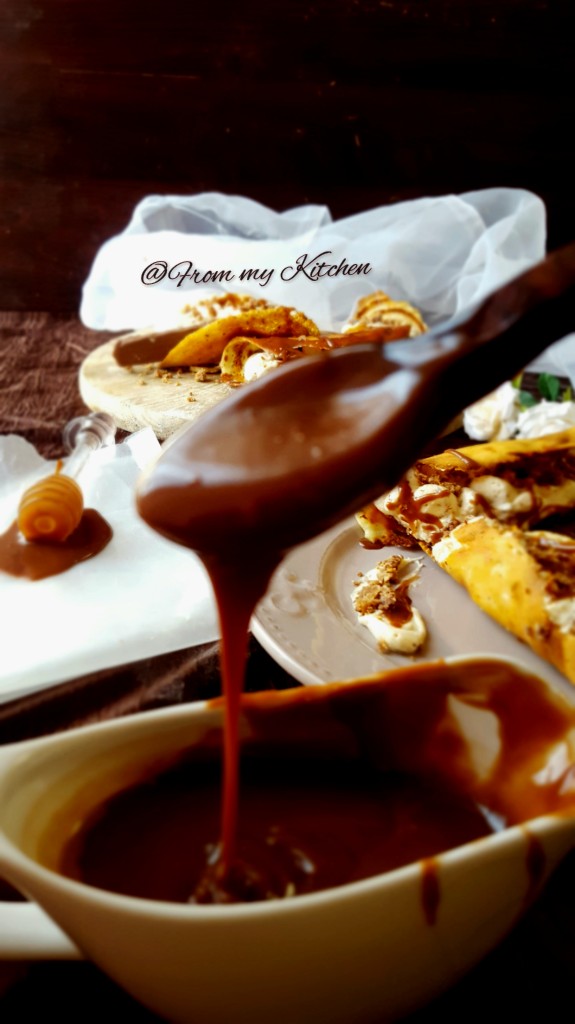 Thanks a ton once more Rafeeda for having me around your lovely space!Hope your readers will enjoy this post!