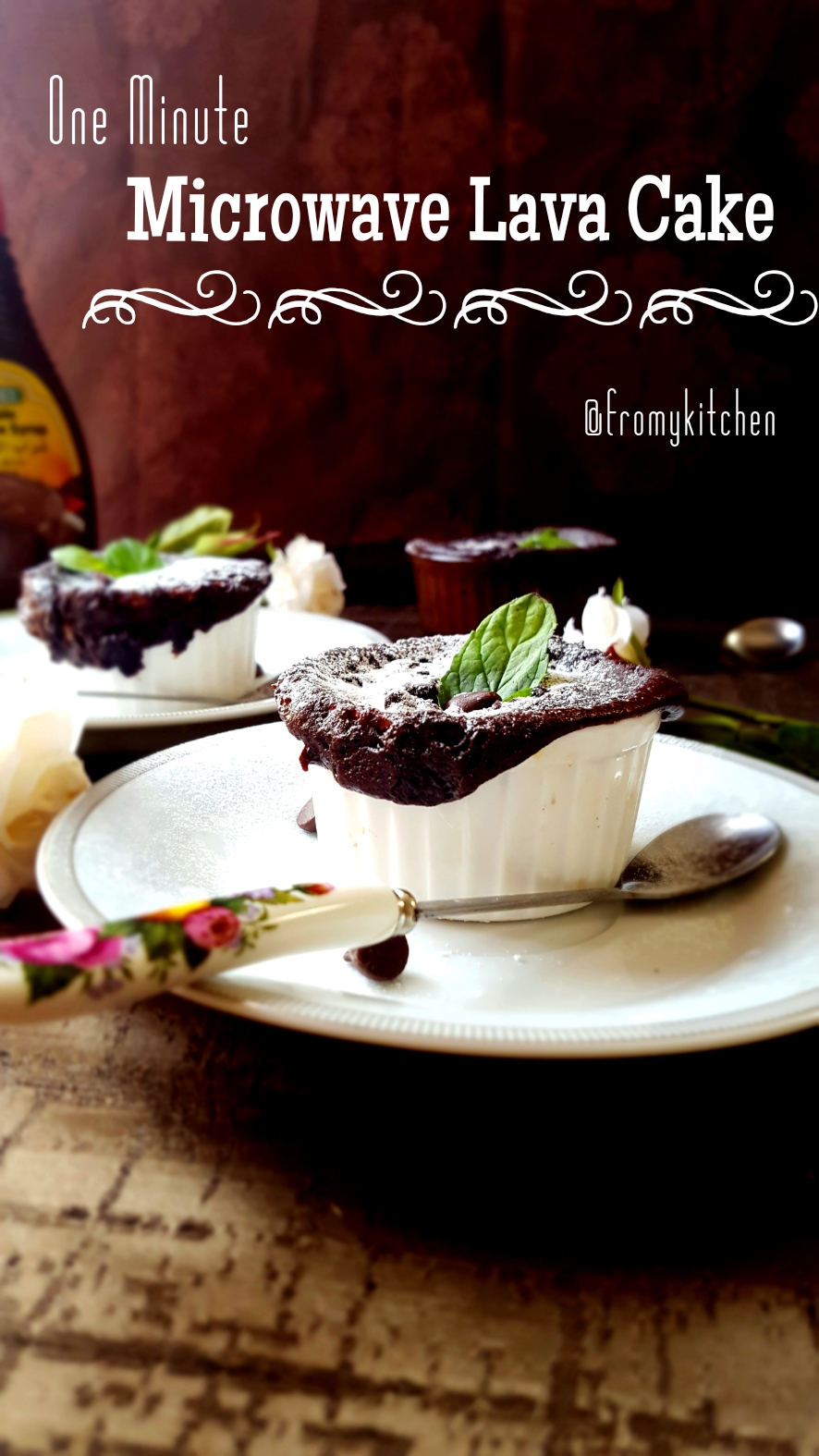 Is there anything we need to celebrate?Celebration means chocolate especially for children!So what's better than this gooey,chocolatey one minute lava cake to celebrate Childrens Day!Not much effort for mommies too!Super simple and deccadent dessert all set with in 1o minutes!Cooking time is just 30 sec to 1 minute!Isn't that amazing?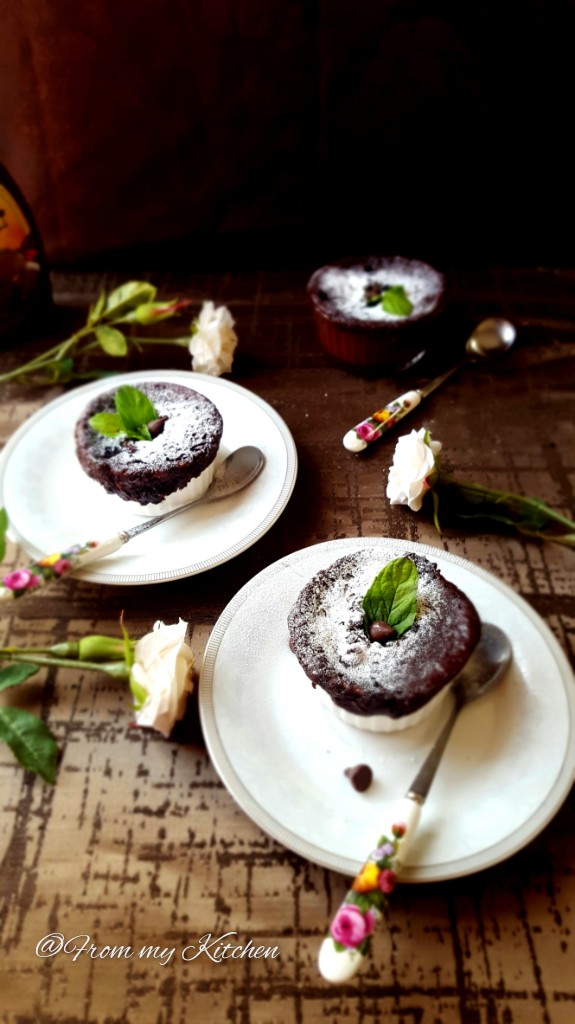 I already have a Molten Lava Cake. on the blog!But this one helps you to create magic in seconds!If you have a surprize guest or any sudden party this dessert will be a good choice to whip up!And this is an eggless recipe Yay!Kashif and Akif both just dig into it!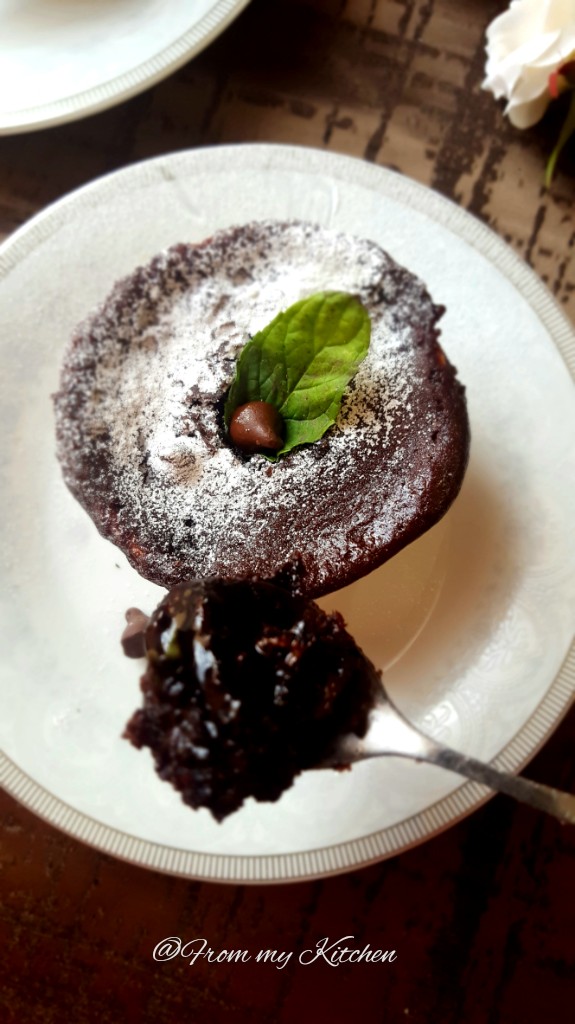 I used a small ramakin, so it took 1 minute to cook on the top.If you are using regular size ramakin it will take only 30 seconds. If the middle part is not oozing out make a small whole in the center and pour in the chocolate syrup or any melted chocolate, dust with icing sugar on top and cover it with berry.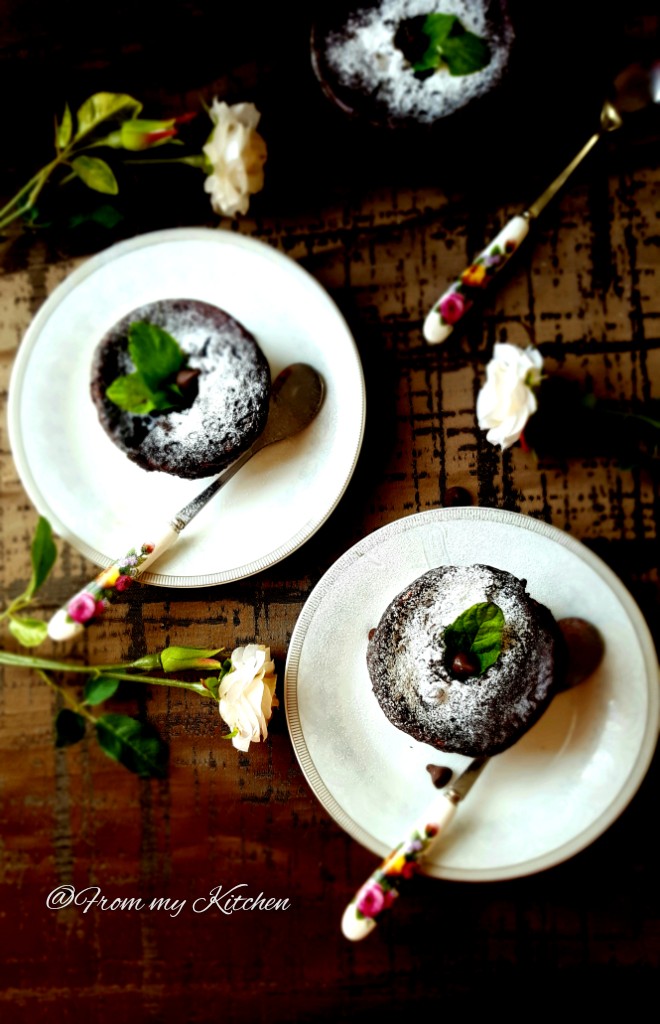 So let's move onto the recipe!
Ingredients
5 tbsp all purpose flour
2.5 tbsp cocoa powder
A pinch of salt
2 tsp baking powder
6 tbsp sugar
5 tbsp oil
8 to 10 tbsp milk
Hand full of chocolate chips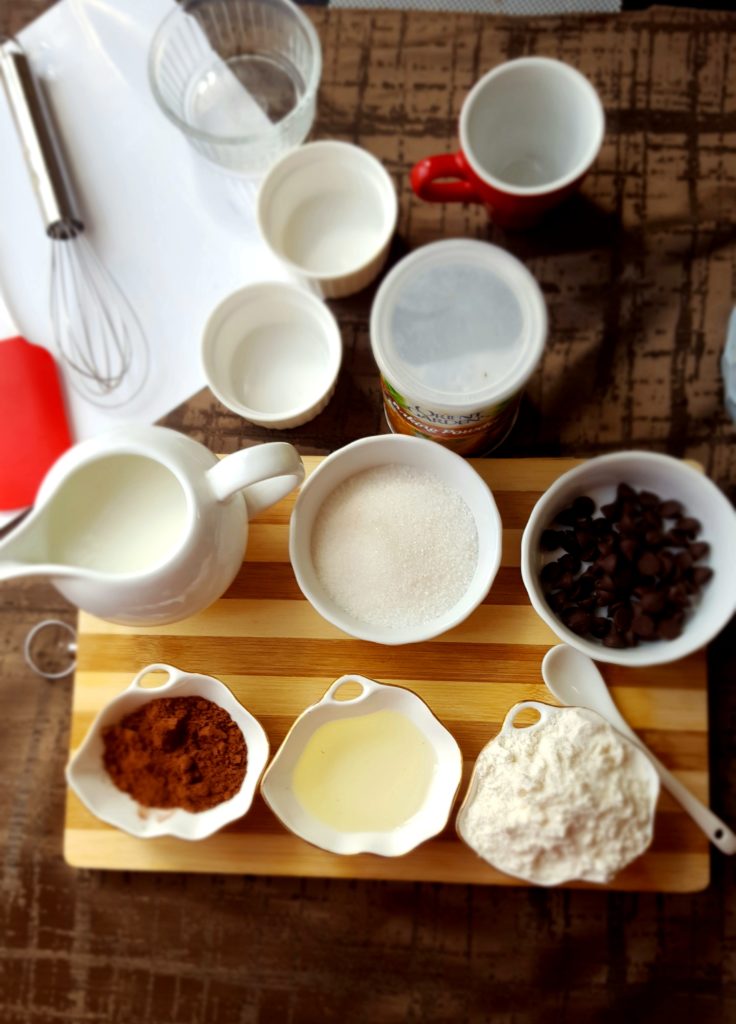 Method
Dump all the dry ingredients in a bowl and then mix well.
Add in the wet ingredients and mix well to incorporate everything.
Grease a ramakin and pour 2 tsp of batter add some chocolate chips and cover it with a spoonful of batter.
Microwave it for 30 second.If you feel like the top is not done do it for 20 to 30 more second and you are good to go.
Just check the center if it dries out make a small whole in the center and pour some chocolate sauce in it.Cover it with berry or mint leaves.Serve it warm!
Here is the video tutorial!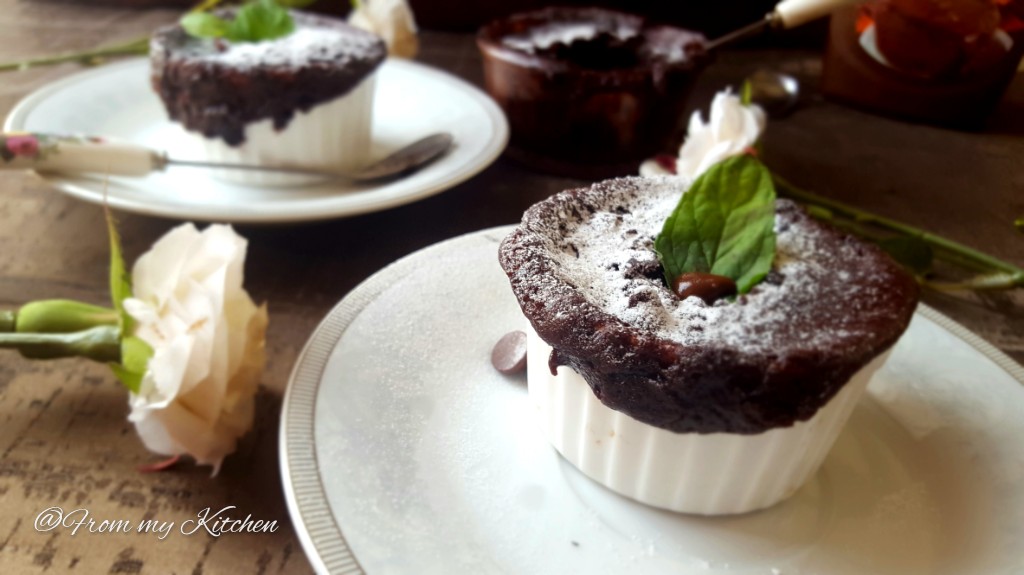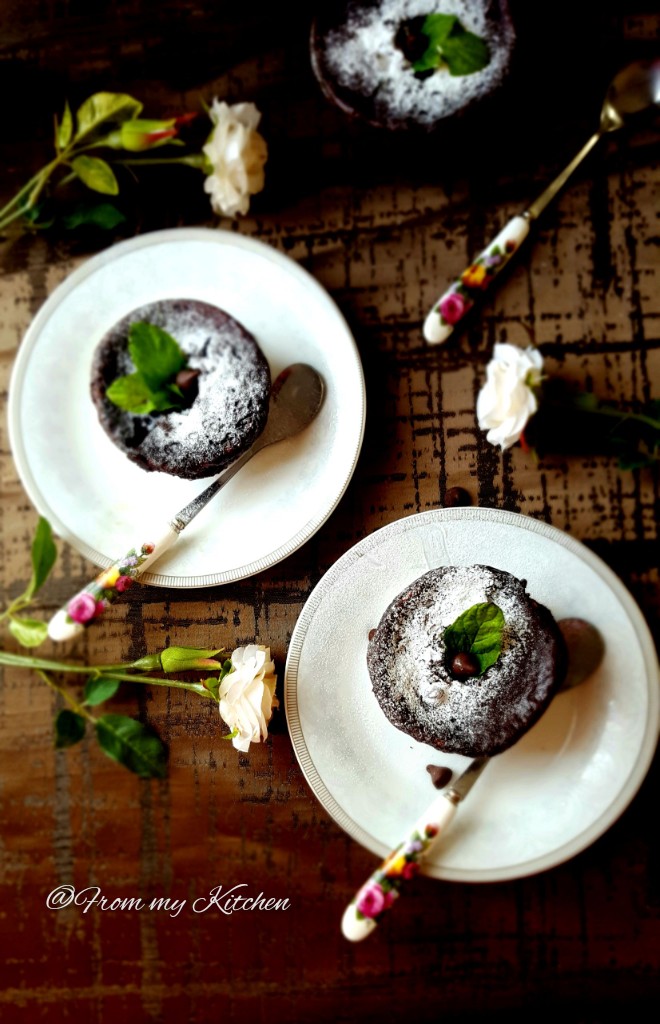 So what are you waiting for,put on your apron and lets get started!!hehe!Don't forget to share your piks with me!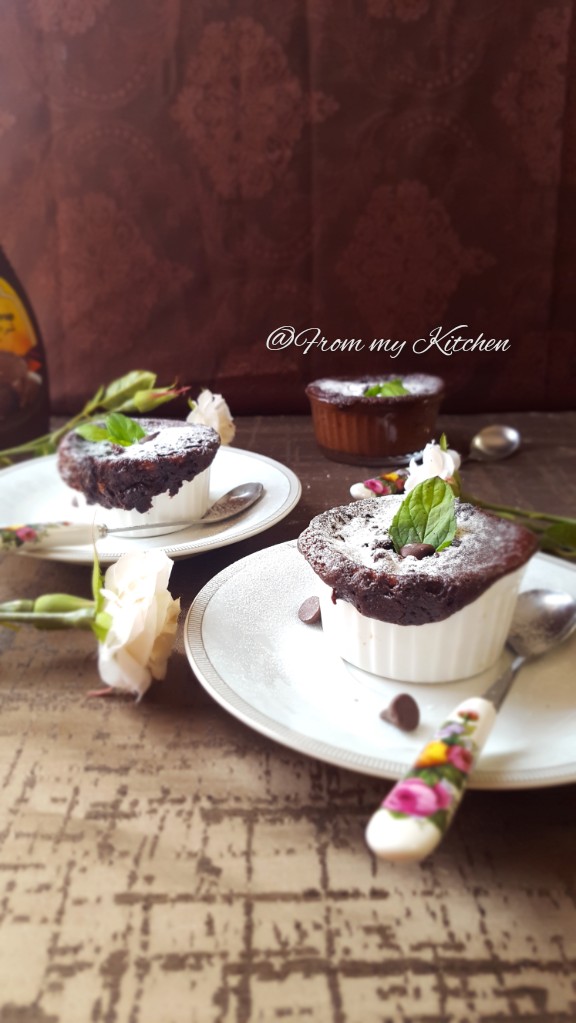 Happy Cooking!