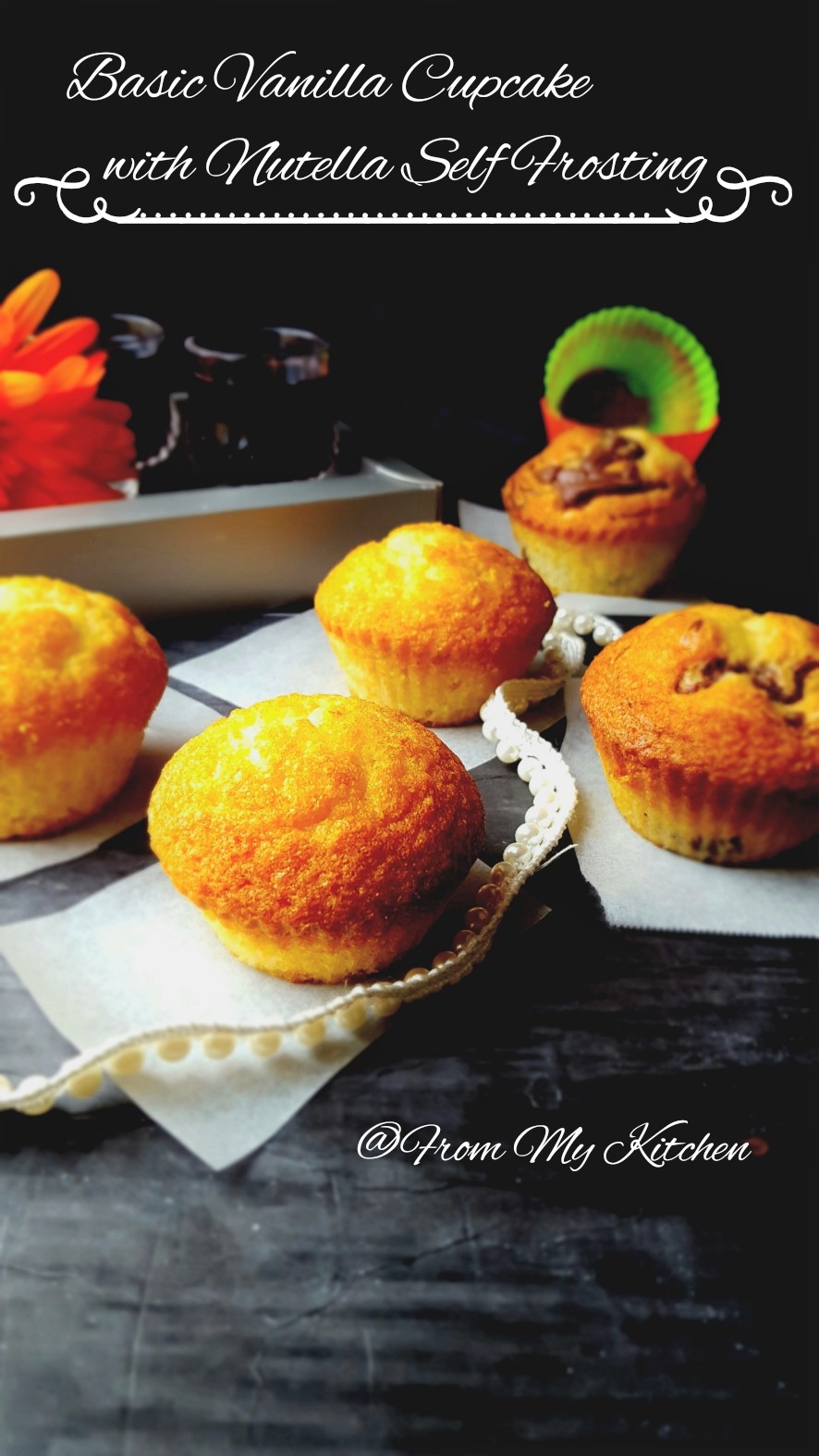 Cupcakes are one thing that kids would die for!Yes as promised i'm back with kids faovorite cupcake with an easy peasy frosting idea.I don't know if there is anyone who could say no to nutella!Some times just love to forget everything and lick the fingers dunked in nutella, crazy like kids!hehe!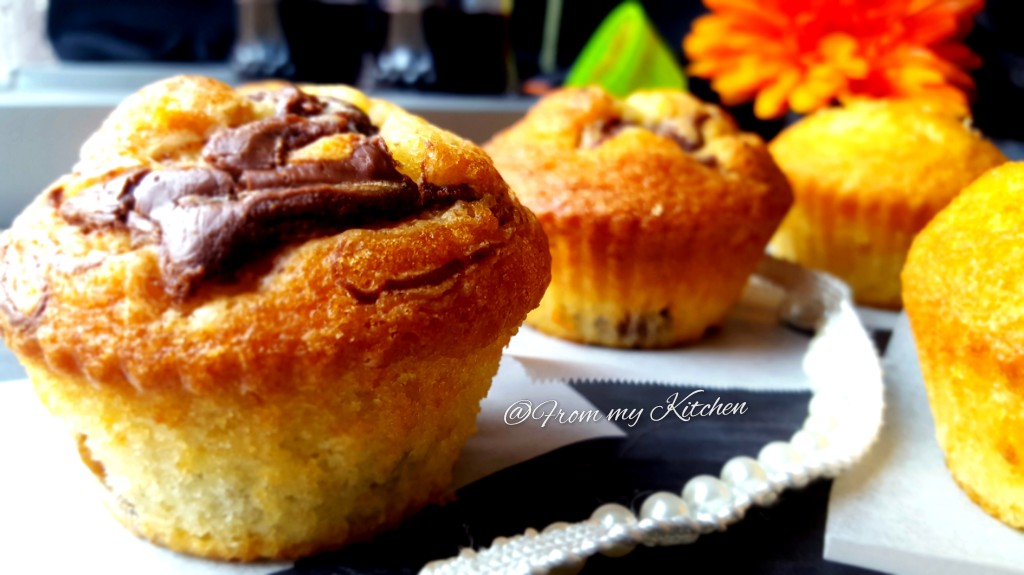 Can you see the nicely swirled nutella on that cake?That's the beauty of this cake ,You can do any frosting of your choice with this cake!One person that i know who doesn't love nutella is my hubby!So i frosted half with nutella and left other half as plain.Kids just enjooyed it as nicely frosted cupcakes are all gone in a fraction of  minute!hehe!!This cupcakes are so moist,fluffy and buttery that goes well with a cup of tea or coffee.Just mix everything with a handwhisk and bake!That's it!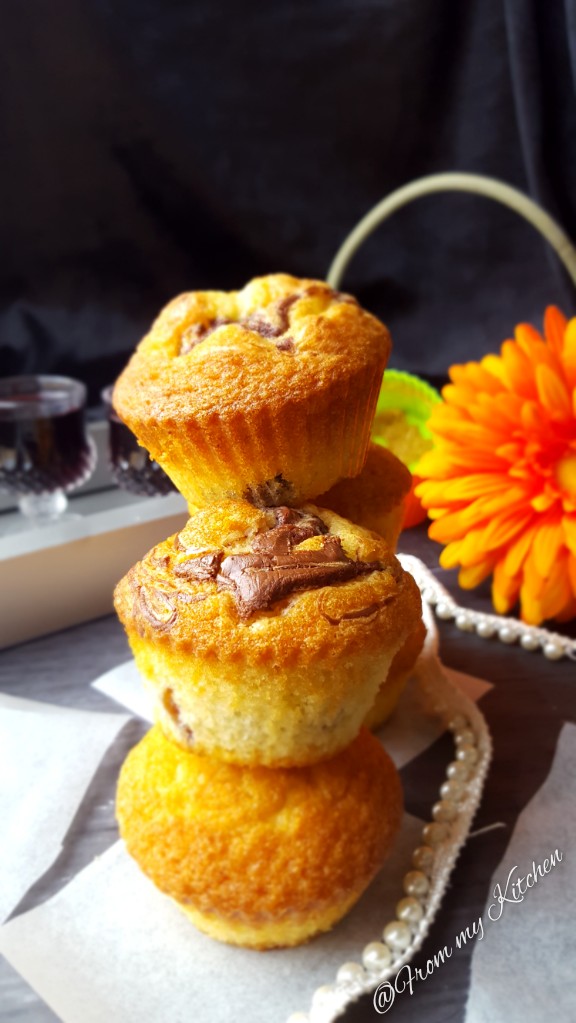 Coming up some exciting recipes as well.Try to make this easy peasy recipes for them when they are demanding for cakes or baked goodies!There are many simple bakes in my and cookies and muffins  drafts that kids would love to munch on!The idea of self frosting the cupcakes is from Fauzias Kitchen Fun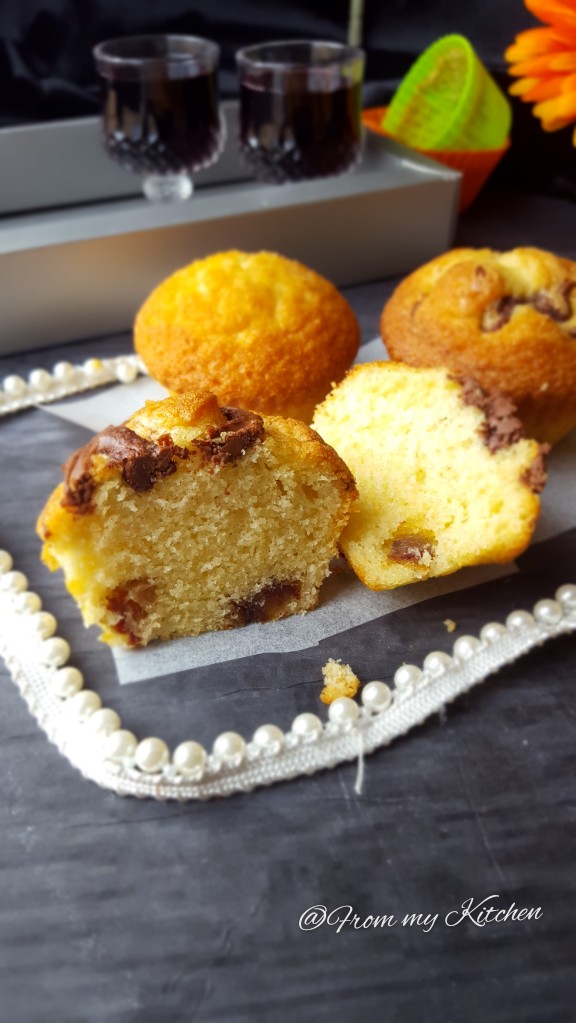 You will get almost 12 to 14 cupcakes from this!Keep it in an airtight container and use it when need.
Ingredients
1  & 1/2 cup all purpose flour
1 & 1/2 tsp baking powder
A pinch of salt
1 cup powdered sugar
1 cup softened butter or you can use 1/2 butter and 1/2 oil
3 eggs
1 tsp vanilla essence
1/4 cup milk
1 tsp each nutella for the frosting
Method
Preheat the oven to 180 degree
In a large bowl with the help of a handwhisk whisk together butter and oil.
Add powdered sugar and mix well.
Add egg one by one and beat well to incorporate.
Add vanilla essence mix well.
Mix together dry ingredients
Alternatively add milk and dry ingredients whisk gently until everything is combined.
If you like to add dates or chocolate chips in the batter add it in this stage.
Scoop out and fill 3/4th of the cupcake mould add a tsp of nutella on top and swirl it with the help of a tooth pick to make a marble effect.
Bake it for 15 to 20 minutes or until the toothpick inserted comes out clean.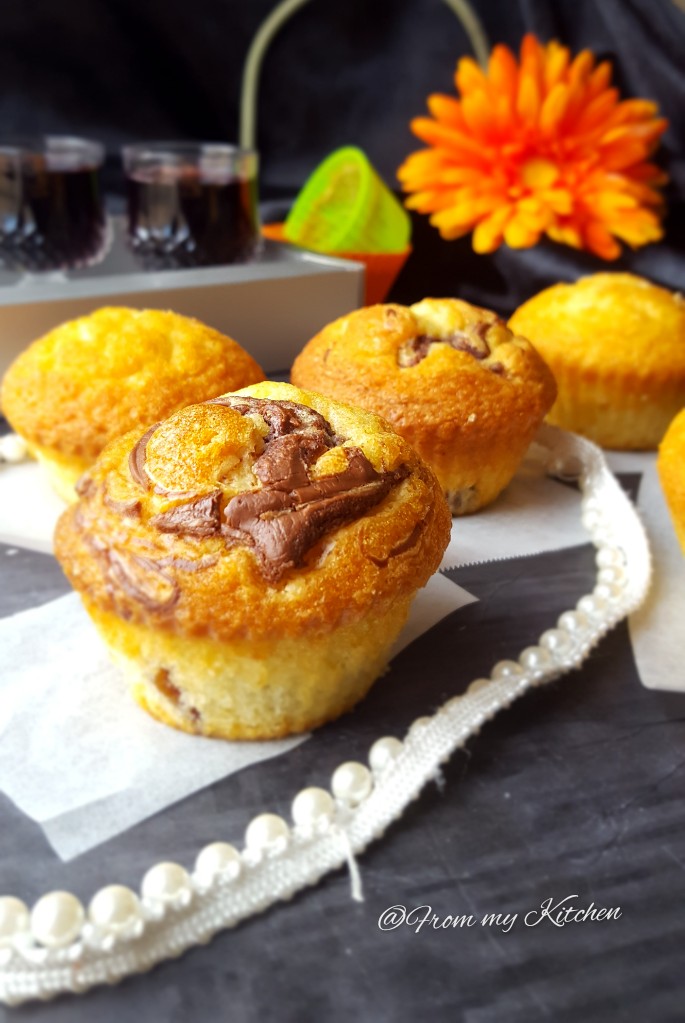 Hope you and kids will enjoy baking and having this!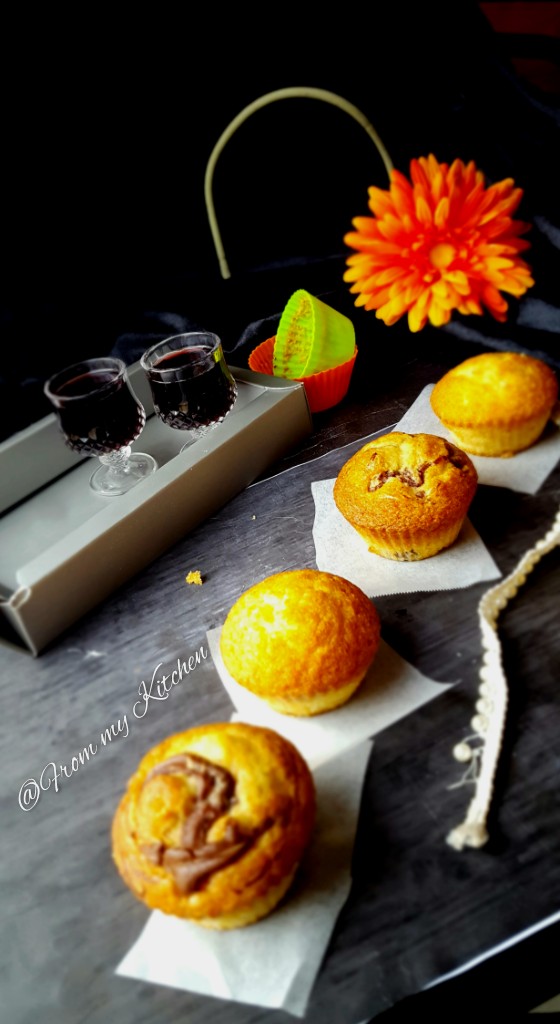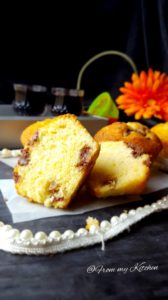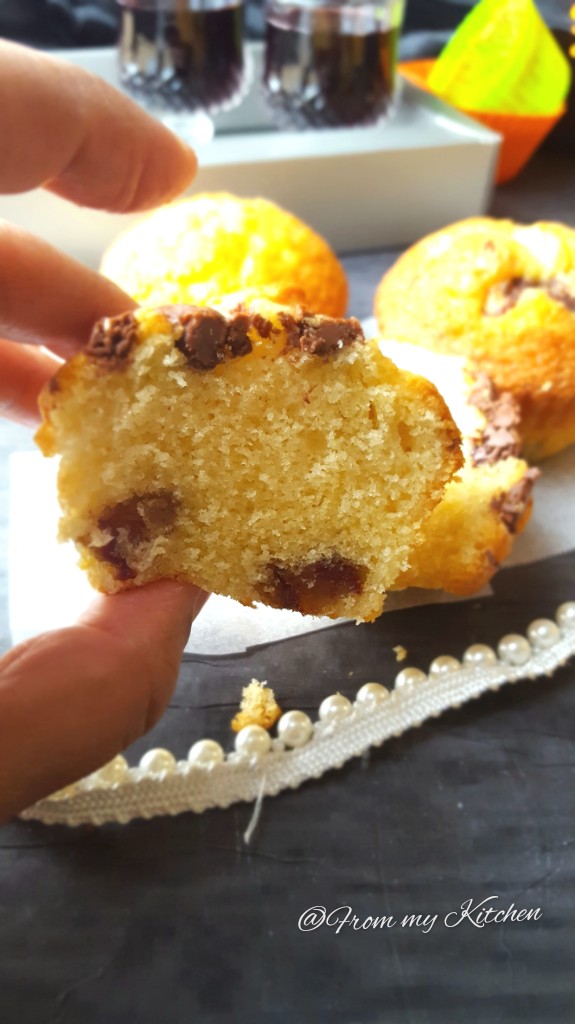 Happy Baking!