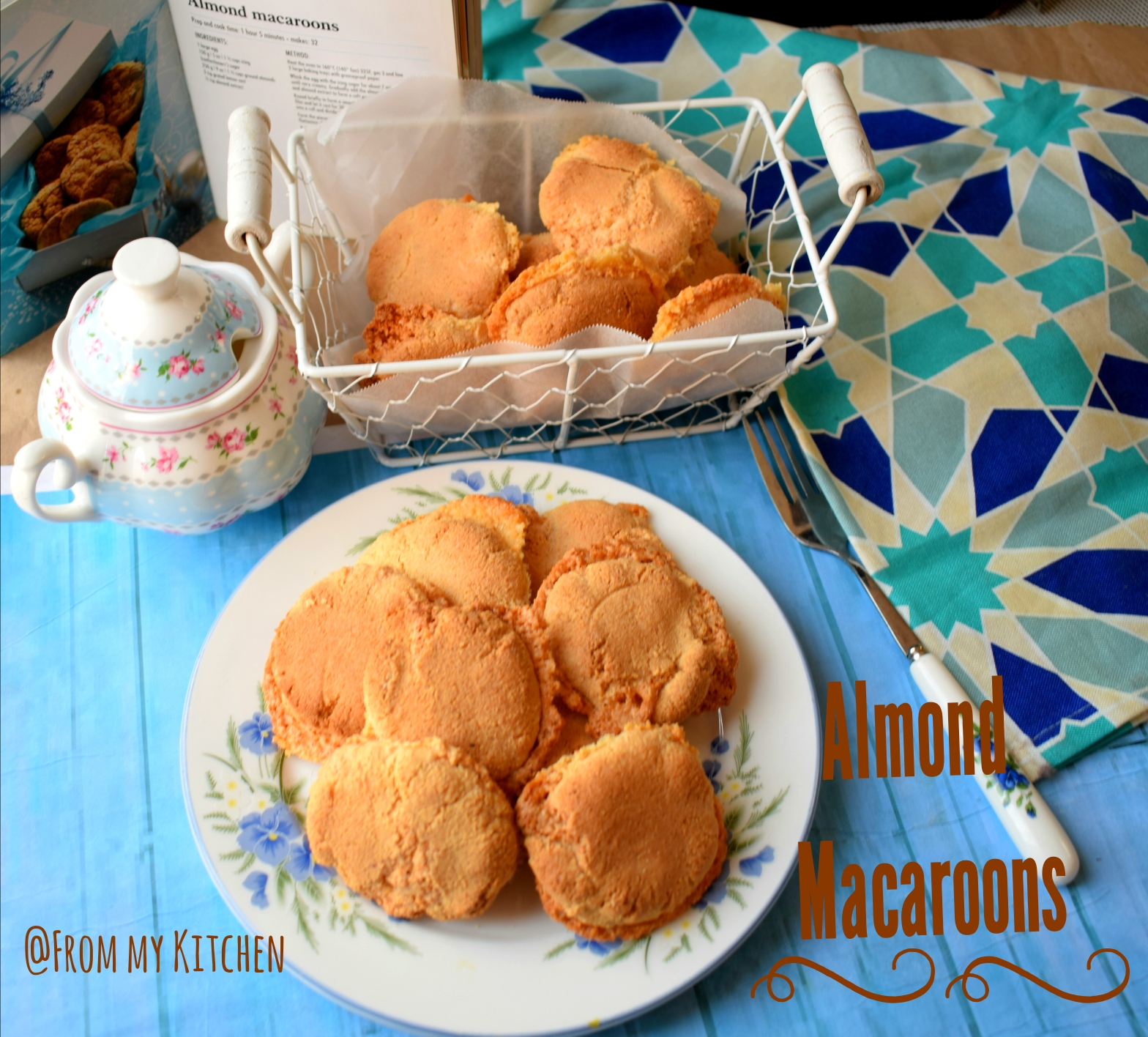 A gluten free ,diary free treat that everyone can enjoy munching!Crunchy crispy almond flavored macaroons with only minimal ingredients.This can also be made by grounding the almonds to a fine powder instead of almond powder.I'm a great fan of macaroons,i have 2 macaroon recipe on the blog French Macaroons. and Raspberry & Chocolate Red-velvet Macaroons (a must try)
This recipe is a book review!When i was cleaning the books shelve some books i bought earlier caught my attention and there are some amazing bakes to try.Bookmarked many recipes!Here i didn't get that exact texture shown in the picture,it has cracks on top which tends me to make this,but mine comes out like this!😑When tasted just loved it,so thought to share with you guys.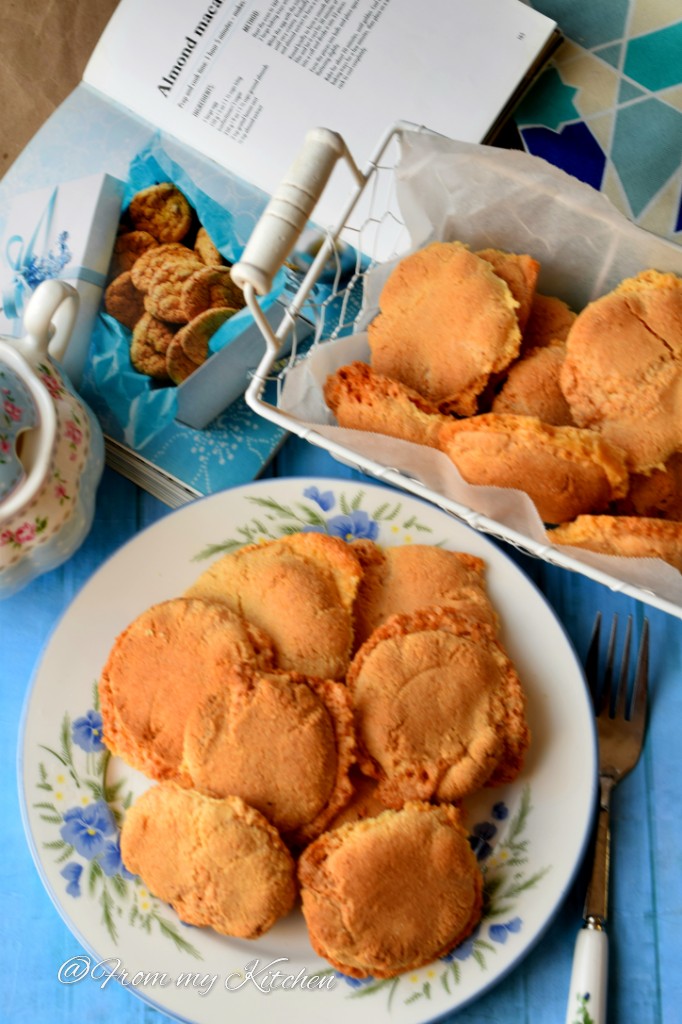 My younger one loved it!Any thing, if it's crispy he loves munching on it!hehe!Whenever my oven beeps he runs to the kitchen and ask me is that ready to eat?Kids are really so sweet !!😍So do try it if your kids love such cookies!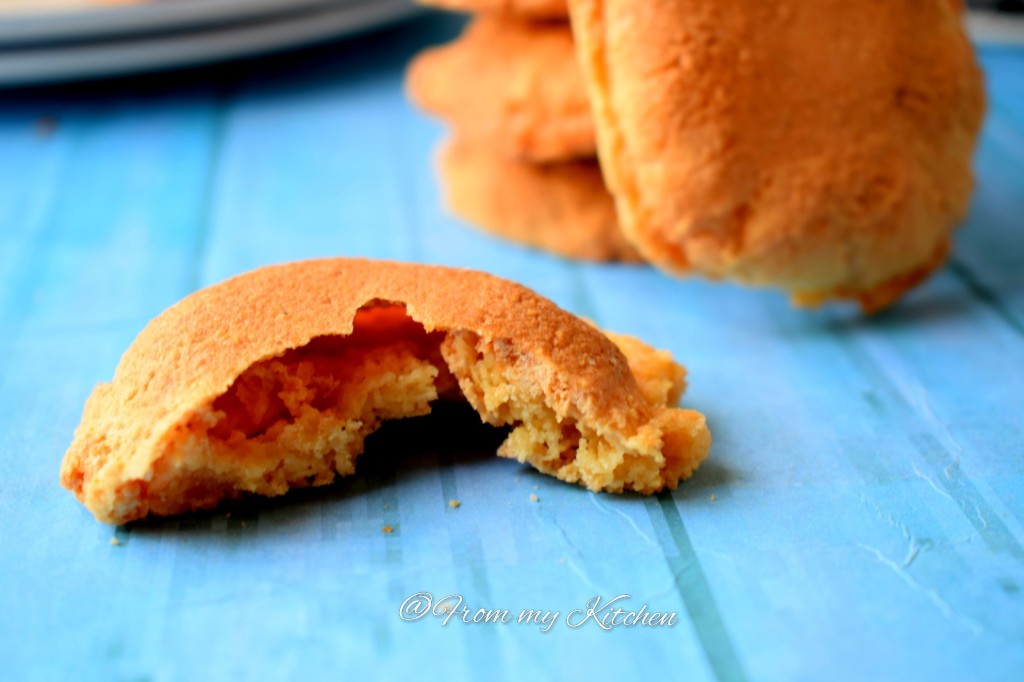 If you are trying to skip the flour and butter this is perfect recipe for you .Remember that Macaroons are very sweet in nature.Over to the recipe.
Ingredients
1 egg
1 & 1/2 cups powdered sugar
1 & 1/2 cups almond powder or (ground almonds)
1 tsp grated lemon zest
1 ts vanilla essence or 1/2 tsp almond extract
Method
Whisk the egg with sugar for about 5 minutes,until very creamy.
Add vanilla essence and lemon zest and beat to mix it.
Gradually add almond powder and mix well.
Knead briefly to form a smooth dough.Wrap it in a cling film and chill it in refrigertor for 30 minutes.
Meanwhile preheat the oven to 160 degree,
Line a baking tray with parchment paper ,and divide the dough log  into equal size and shape it to balls as shown in the video attached below.Place it apart on parchment paper.Slightly press it to flatten it.
Bake it for 15 to 20 minutes on the preheated oven.
Attaching the video tutorial:
It's not perfect in it's shape,but the texture and taste was too good.Enjooy!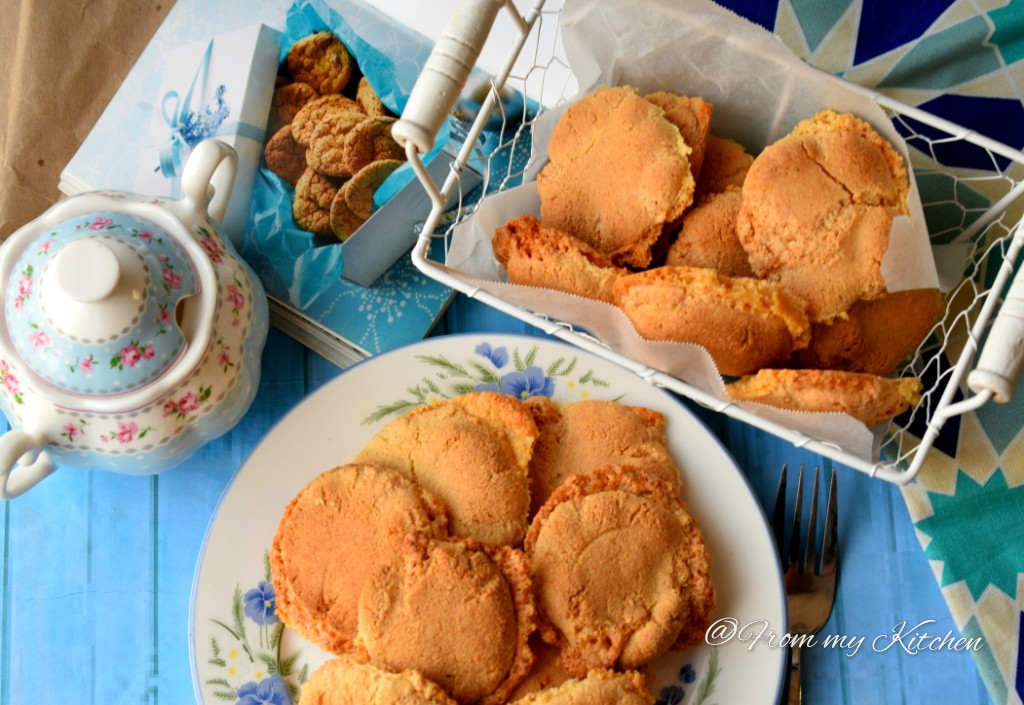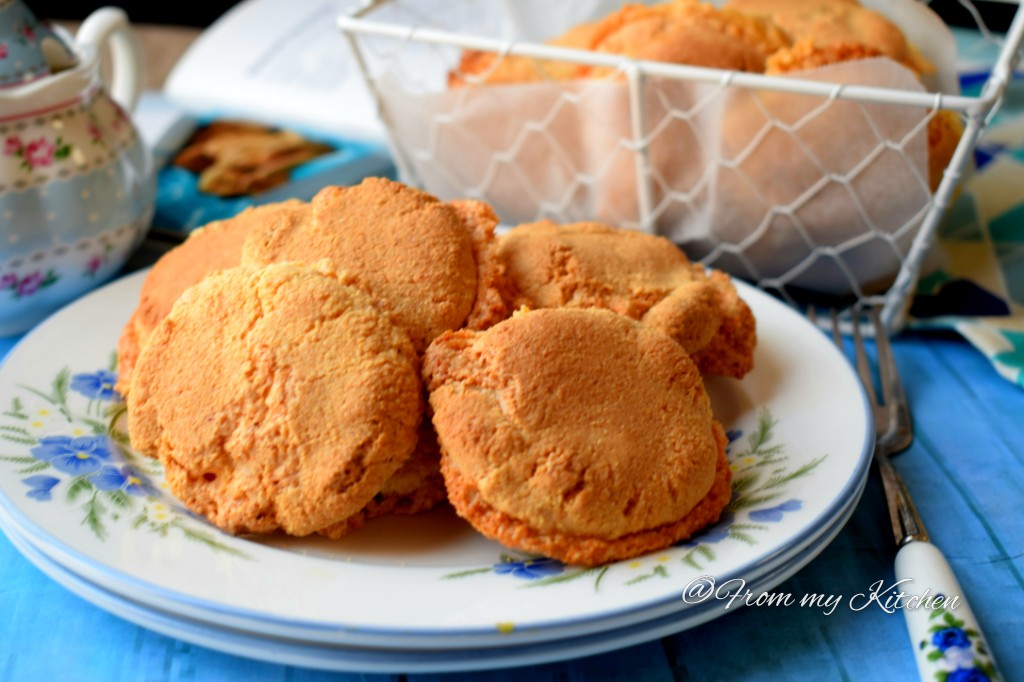 Happy Baking!