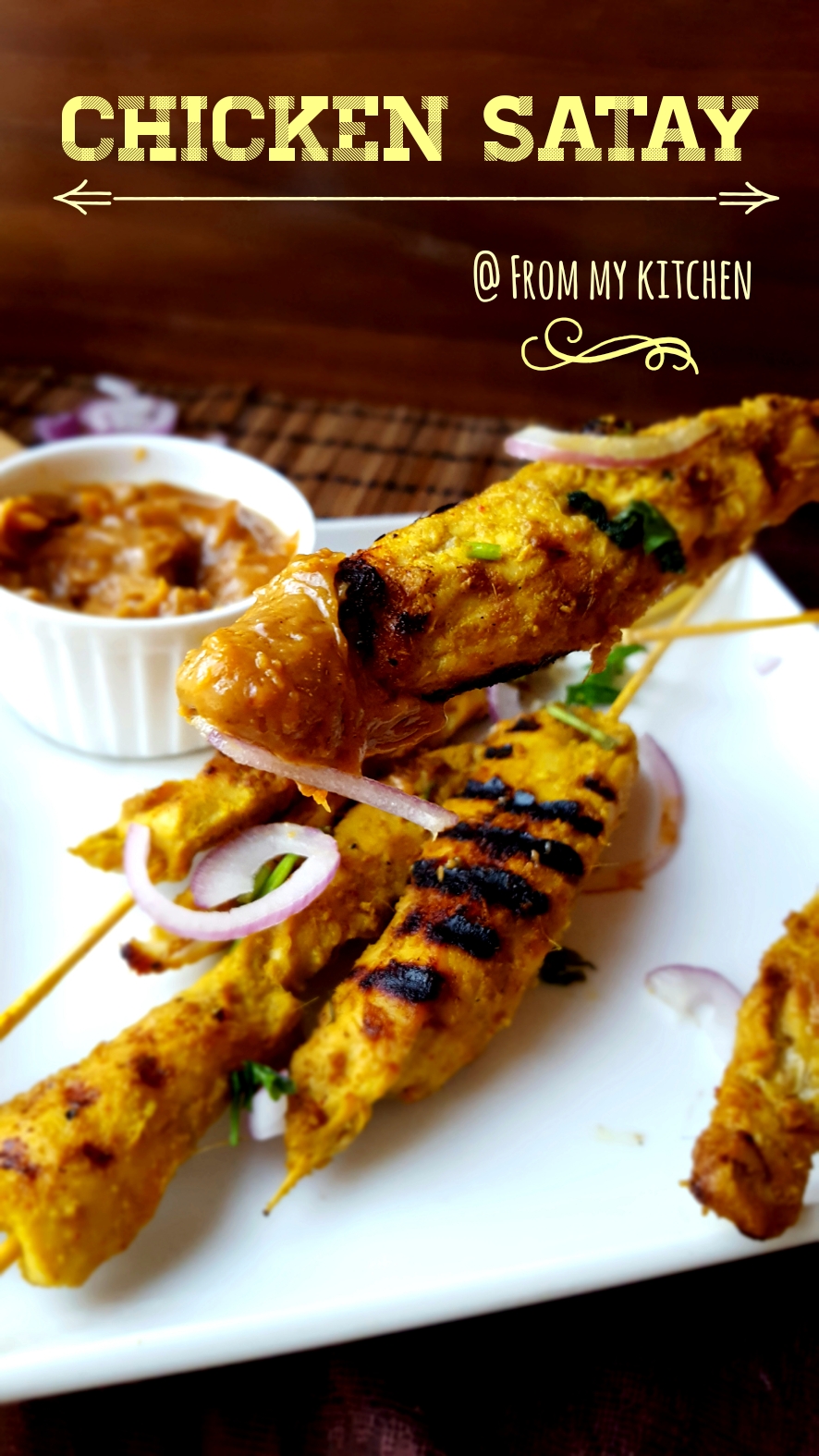 Satay is grilled meat famous through out South east Asia like Indonesia, Malaysia,Thailand Singapore and others.It's a thin strip of meat marinated with some aromatic and flavorful herbs and spices ,then skewered and grilled to perfection.It's traditionally served with a spicy,tangy sweet peanut sauce that is to die for.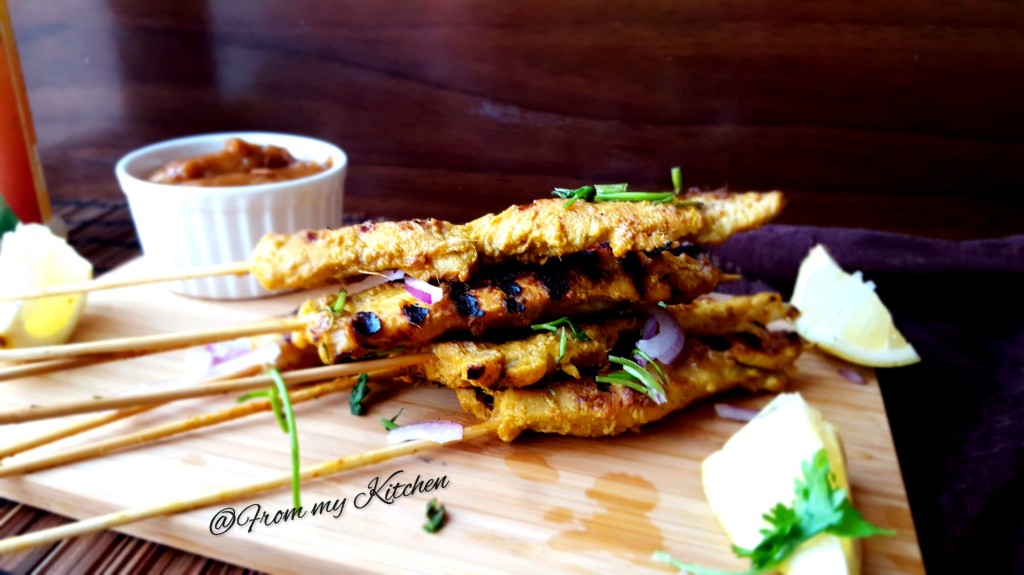 As we are cutting the chicken into thin strips it's so tender and succulent that it melts in your mouth.In authentic recipe they add lemon grass and galangal to flavor this satay.I didn't get galangal instead added ginger. Galangal(similar to ginger)and lemon grass are mostly used in Southeast Asian cuisine.Fresh smell from the lemon grass is amazing!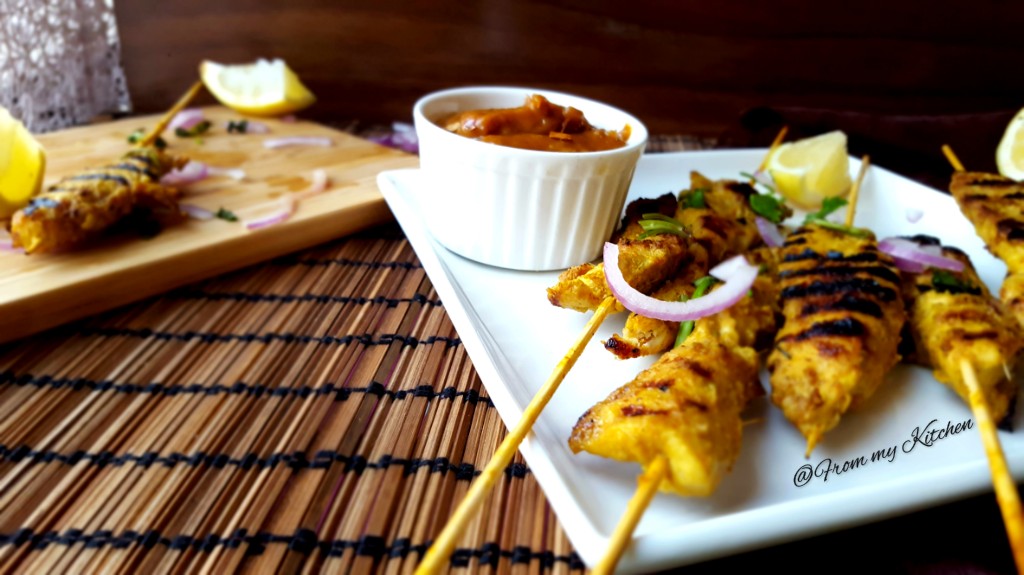 The marinade is like a thick sauce that the chicken pieces should sink in the marinade and let it rest for at least 2 hours in refrigerator. I'm trying different grill recipes so that health conscious people too can try this types of grill.Hope you guys are enjoying!Kids just loved it.Its very simple and easy to prepare too.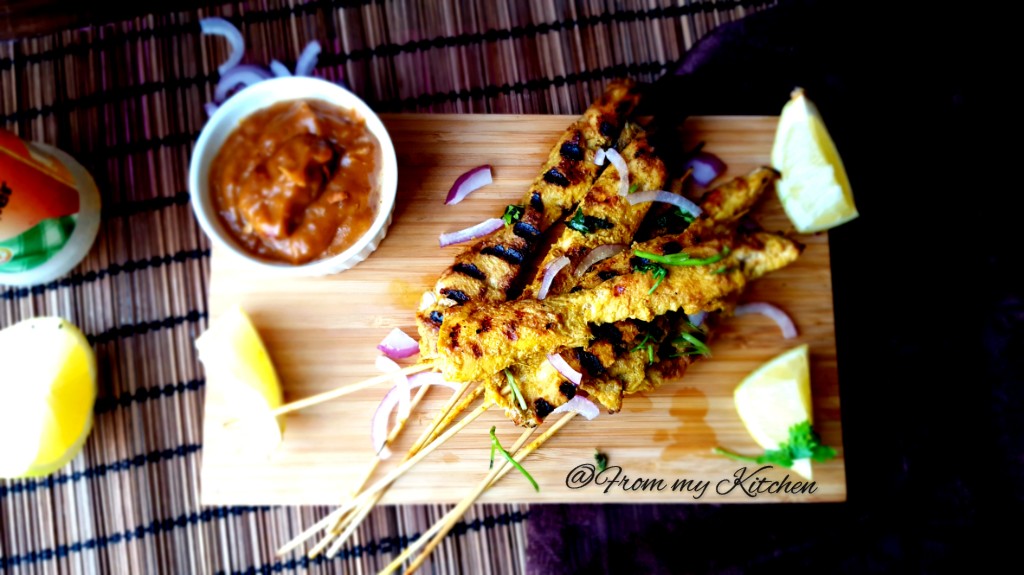 Over to the recipe
Ingredients
250 gm chicken cut into long strips
6 shallots ( if it's big add 3)
4 cloves garlic
1 thumb piece ginger
1 tsp cumin powder
1 tsp fennel powder
1 tsp chilly powder
1/2 to 1 tsp turmeric powder
1/2 tbsp coriander powder
1/2 piece of a lemon grass (if you can't find this add lemon juice or tamarind pulp)
1 tbsp soy sauce
1/2 tsp honey or 1 tsp brown sugar
Salt to taste
Soak the skewers in water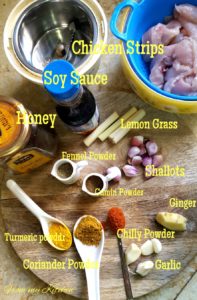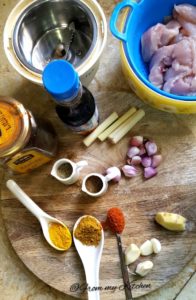 Method
Cut the chicken clean and drain in a colander
Grind together all the ingredients except chicken using a little water and  make it to a smooth paste.Marinate the chicken pieces in it and let it rest for at least 1 hour.
Drizzle a tsp of oil in a grill pan
Skewer it and grill it on high flame for 3 minutes on both side.Don't over cook it and make it dry.Enjoy with peanut sauce.
Attaching the video
I had it when i visited Malaysia and just loved it!!! Peanut sauce they served along with it was awesome,but i didn't got that exact flavor that's why not sharing my recipe.Will try again and share the hit recipe here!Till then enjoy this Chicken Satay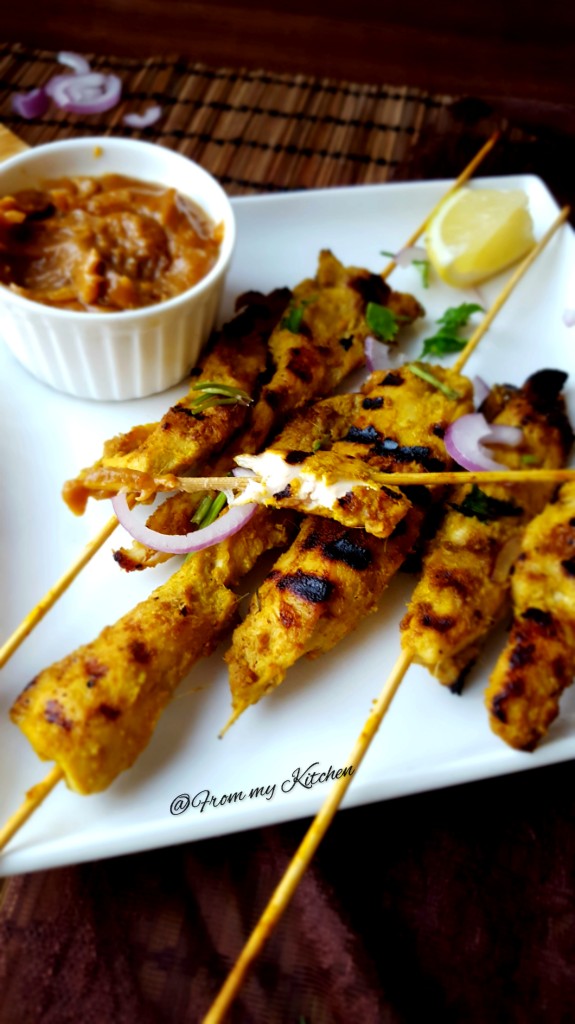 Relish it!Perfect for the coming winter season isn't it?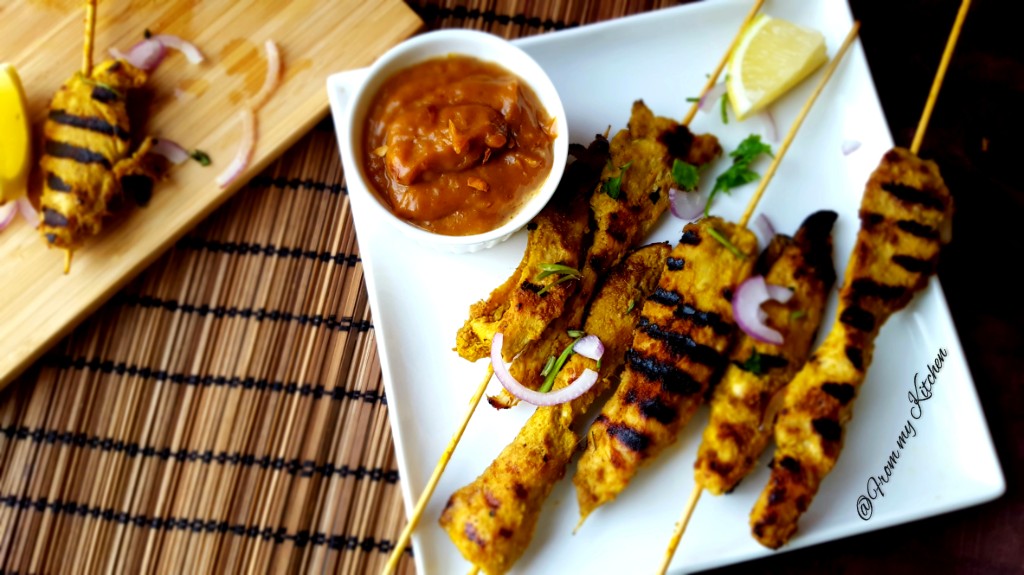 Happy Grilling!