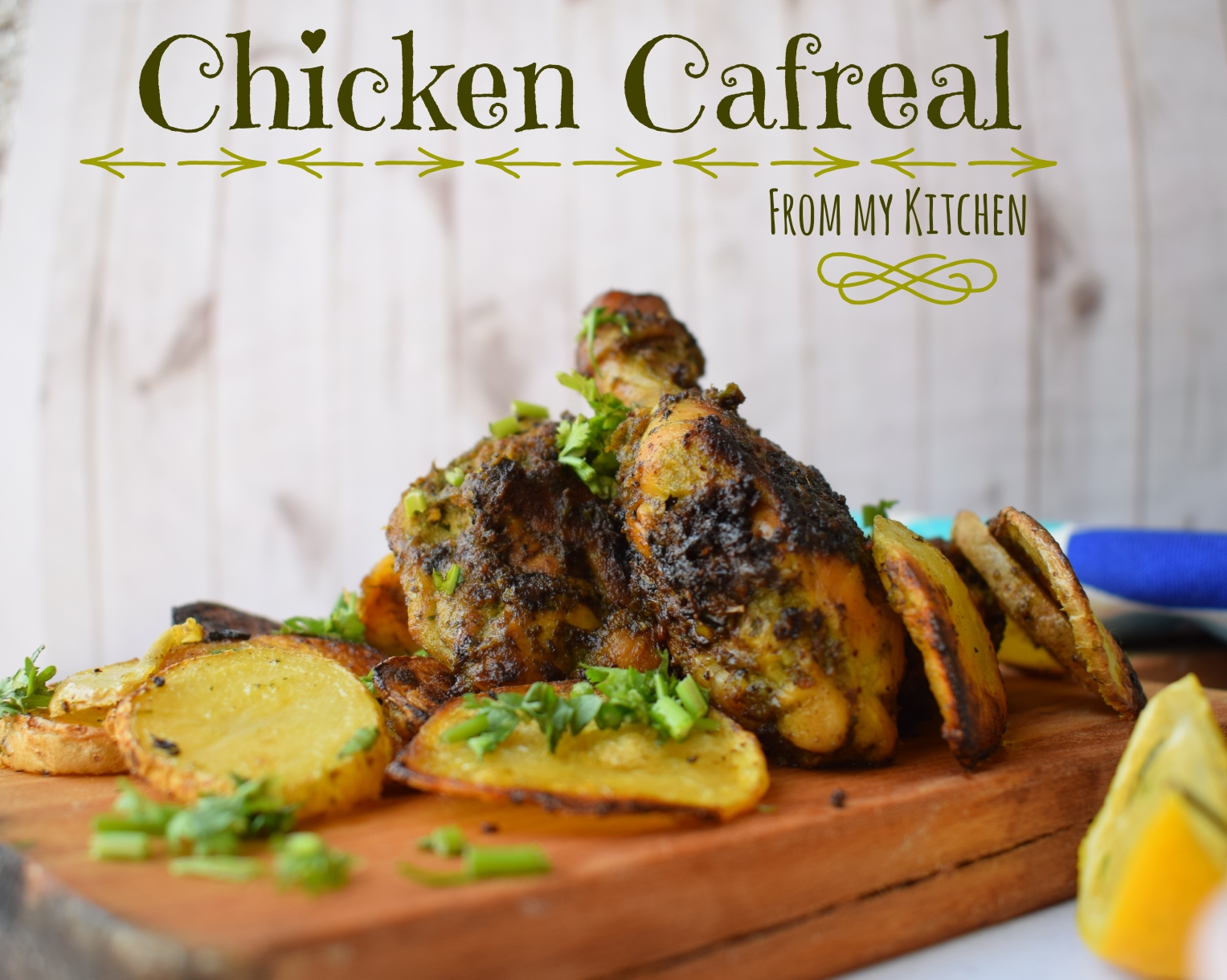 Chicken Cafreal is a Goan delicacy which is gifted to them by Africans!Pan roasted juicy,succulent and flavorful chicken coated with spicy green masala,Yumm!!The flavors are so fresh and delicious with all those herbs and spices.!It is accompanied with potato  wedges. Definitely it will be a party pleaser.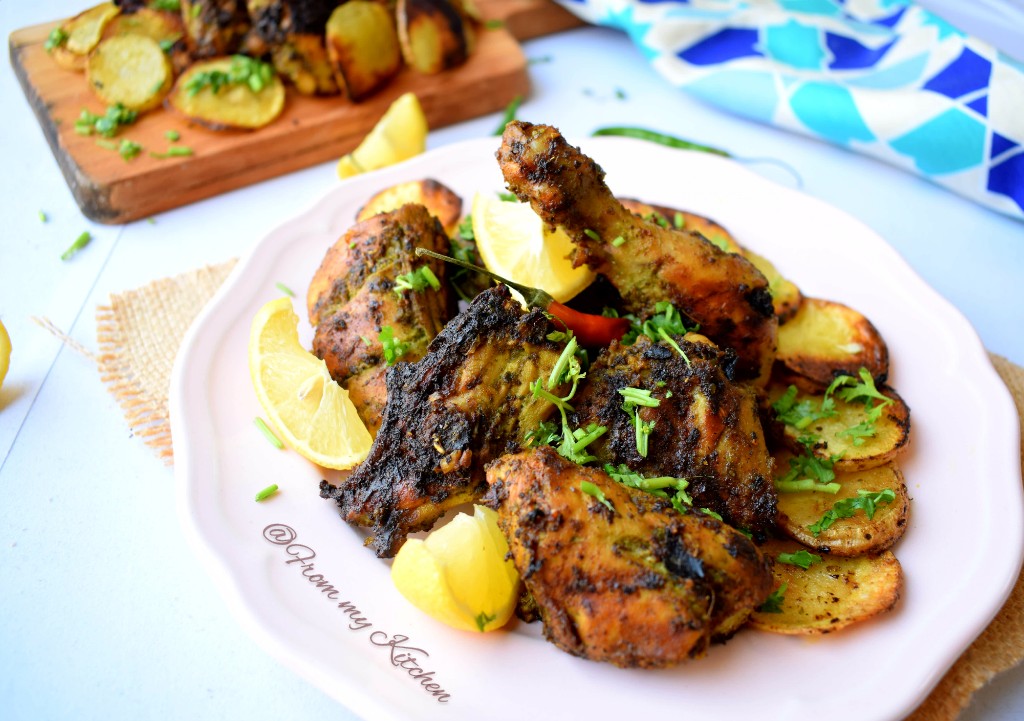 Simple and easy to follow recipe with that scrumptious  roasted potato wedges.I coated the potato with some of the chicken marinade and roasted it with very little oil.Cilantro or coriander leaves are one of my most favorite herb,the freshness from this herb is just amazing.I'm sure if you are some one like me u will love this.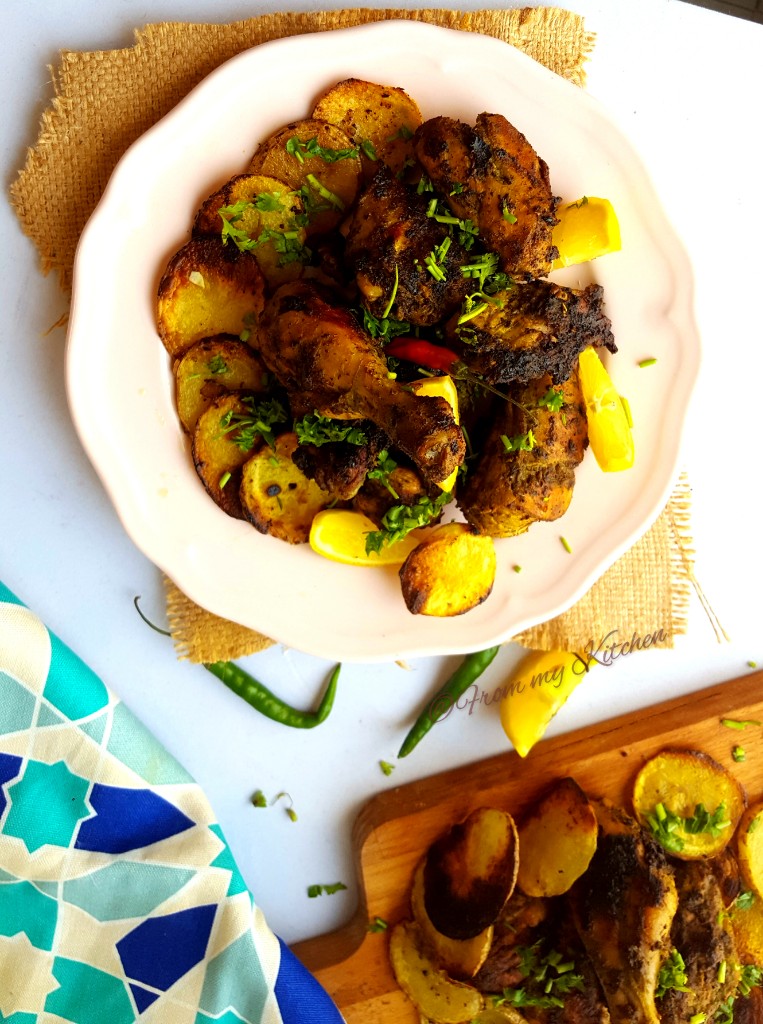 I made it a little dry,If you want it to be  coated with sauce don't simmer it too much.First we need to prepare a marinade by grinding herbs,green chilies and spices.Then marinate the chicken and pan roast it.See the notes for Saucy consistency.
Ingredients
1 small chicken
A handful of coriander leaves(a bunch)
1 inch piece ginger
10  to 12 cloves garlic
5 to 7 green chilies(more or less according to your preference)
1 tsp black pepper corns
Piece of cinnamom
A bay leaf
4 cloves
2 tbs lemon juice
1 tsp cumin seeds
3 tbsp water
Potato,salt and pepper
Method
Clean and drain the chicken.Put some slits on chicken and marinate it with salt,turmeric powder and pepper powder for 1/2 an hour.
Now grind together all the ingredients listed above except potato.Add few drops of water.Grind to a smooth paste.Marinate the chicken with the green masala and leave it for 2 hours.
Meanwhile cut the potatoes in wedges or roundels mix it with salt and pepper.
Heat up a pan and pour 4 tbsp oil in it to shallow fry the chicken.(Preserve the leftover  green masala by adding 1/2 to 1 cup of water and keep it aside) If your pan is big enough roast the potato in same pan or else,roast it in other pan at same time.
When the chicken is almost 3/4 th done,pour the preserved green masala and simmer it to coat the chicken.Shut the flame by checking how saucy you want the chicken.Mine is little dry,still juicy and tender.It's a flavor-packed chicken with all the goodness of herbs and spices.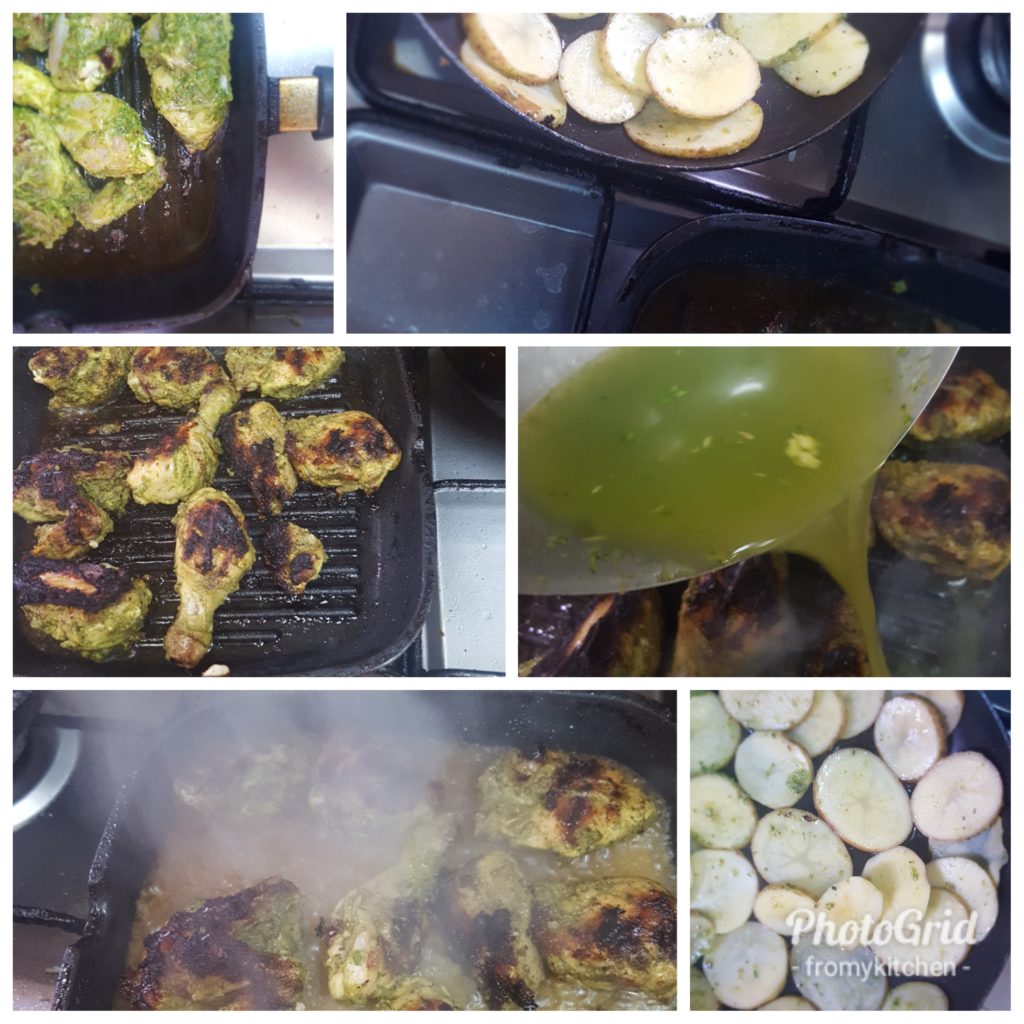 Notes:If you don't want the chicken to be fried like mine just sear it for 5 minutes on both side and then simmer it and cook it in the preserved marinade by closing the lid for 15 minutes.
Recipe Adapted: VARUN INAMDAR(Get Curried)
Hope you all will love this!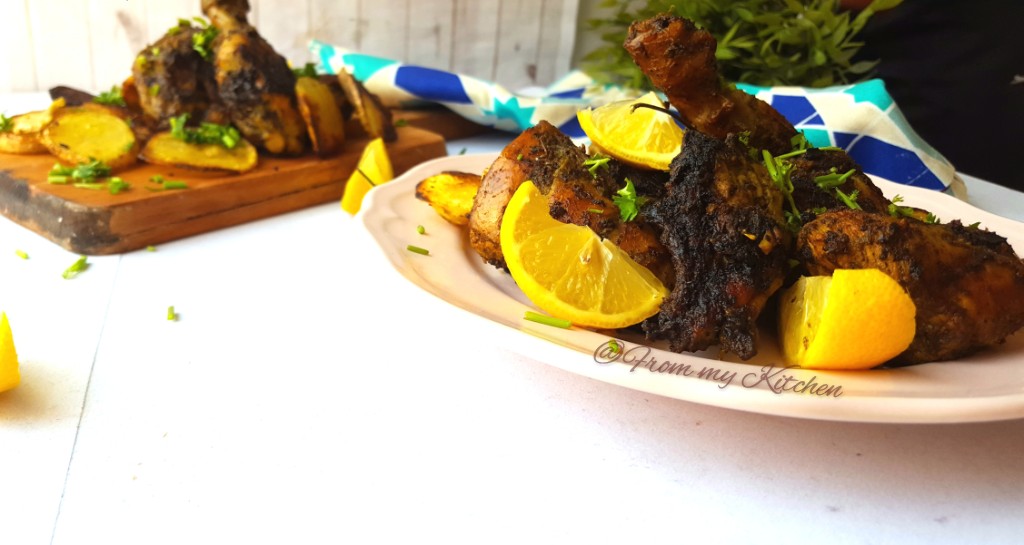 Happy cooking!