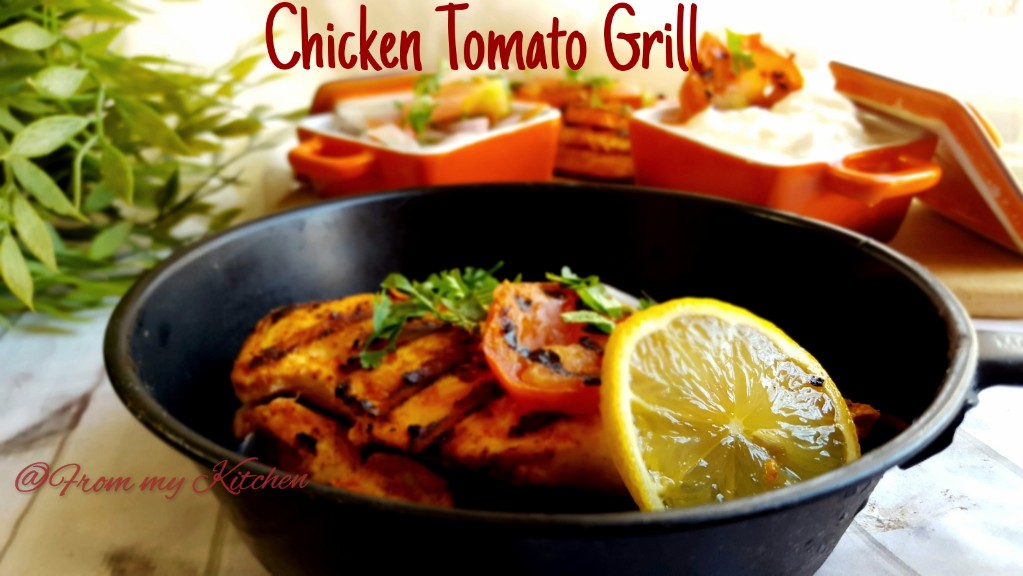 This is a mild spiced chicken grill with tomato based marination.Juicy,soft and succulent chicken grilled to perfection with only a drizzle of olive oil.No one can resist this for it's aroma while grilling!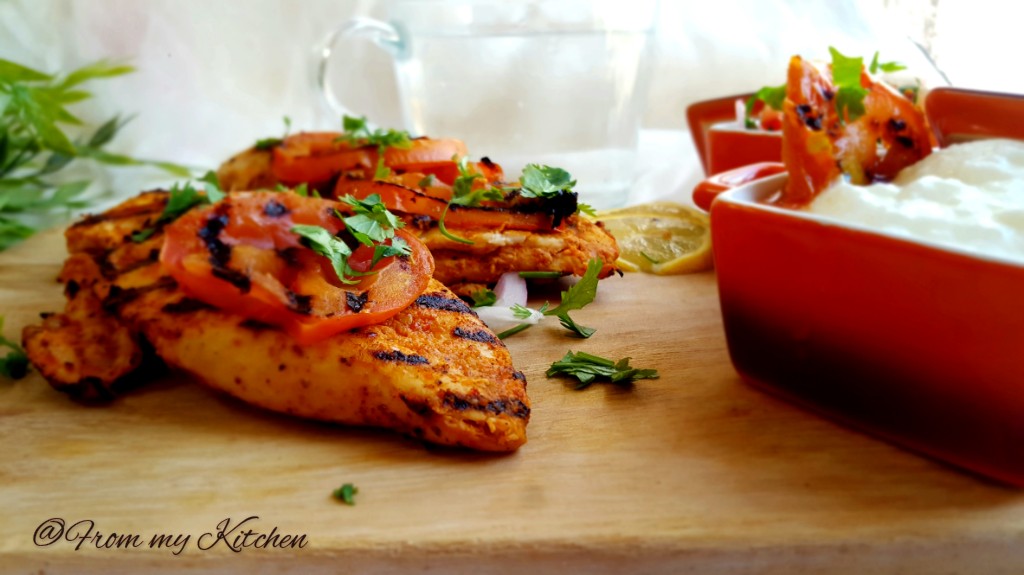 It's a yummy and healthy recipe!Tomato is one thing that i never can eat raw,so i used it in my chicken marination and some other tomatoes as grill.The marination will be a little liquidy as we are pureeing fresh tomatoes.After grilling the chicken you can simmer the marinade and use it as sauce to pour over the chicken.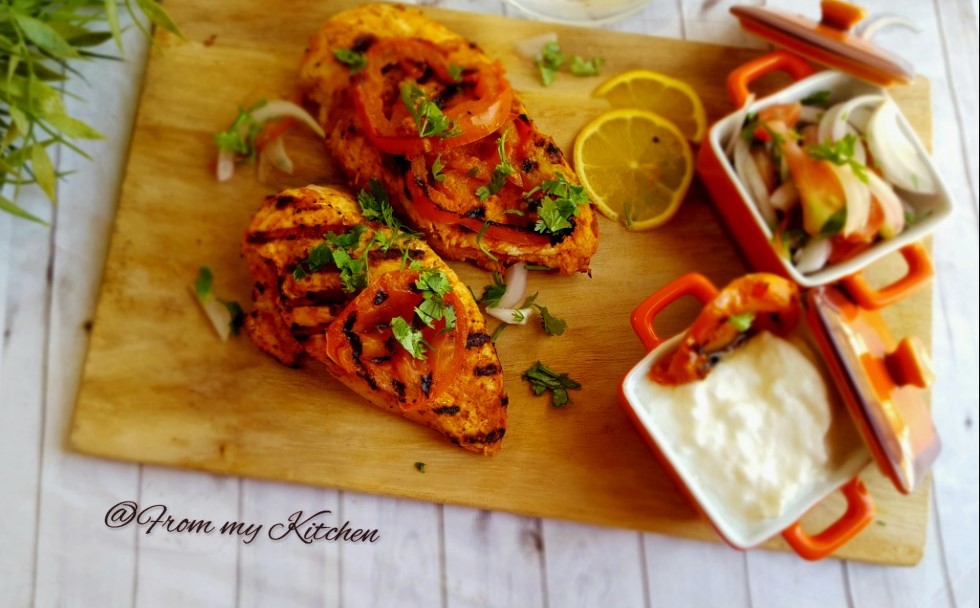 Over to the recipe
Ingredients
400 gm Chicken Breast Fillet
1 big / 2 small tomatoes
2 tbsp yogurt
1 tsp red chilly powder / paprika
1 tsp pepper powder
1 tsp dried rosemary/oregano(optl)
4 cloves garlic
1 inch piece ginger
Salt to taste
1 tsp lemon juice(optl)
Method
Clean and drain the chicken .
Grind all the ingredients listed under marination except chicken.Put some gashes on chicken and marinate the chicken for at least 2 hours.
Then grill it in an oven or grill pan until it's cooked and charred.Drizzle a tsp of olive oil in between.Your chicken is ready to serve.Serve it hot with your fav salad and dip.I grilled a tomato in the same pan to pair it.
In the same pan pour 1/2 tsp of olive oil and simmer the marinade until you get a thick sauce out of it.
Notes:If you don't like the whole chicken breast cut it into small pieces and skewer it with some veggies and have it!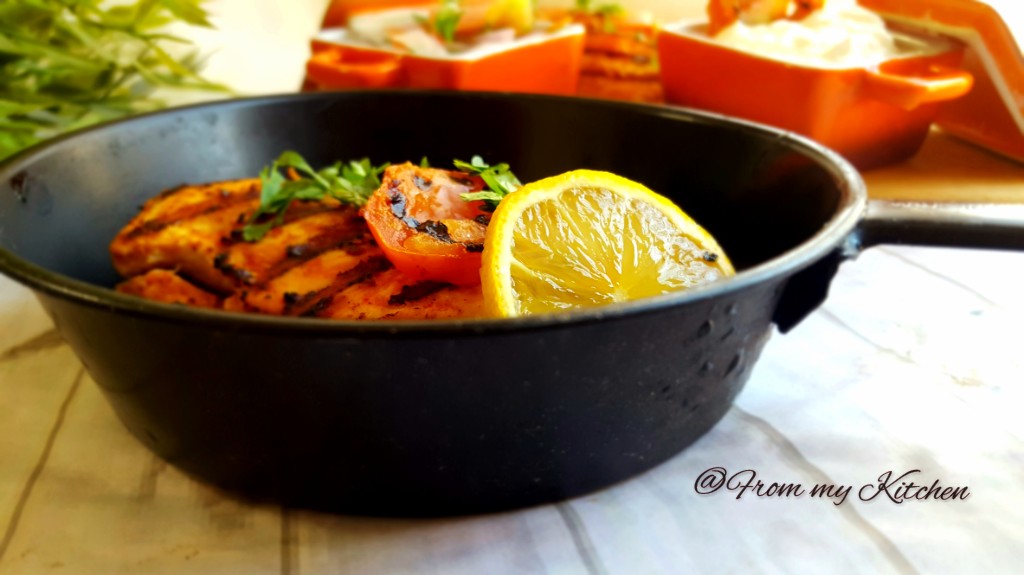 I paired it with simple salad and yogurt!Hope you all like it!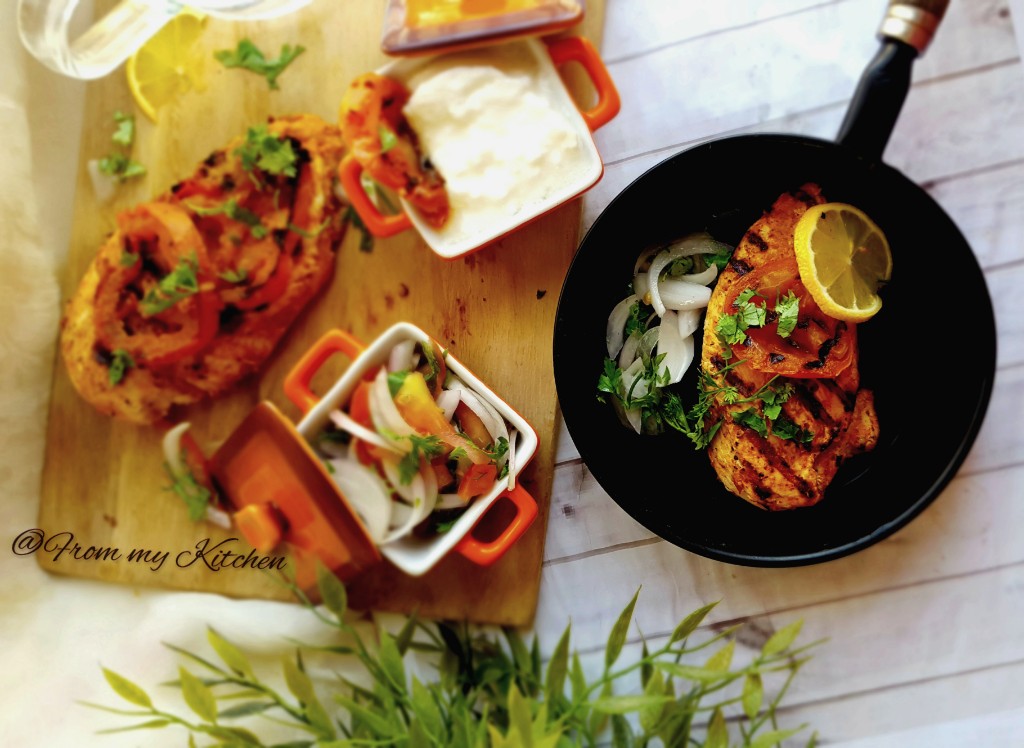 Happy Cooking!