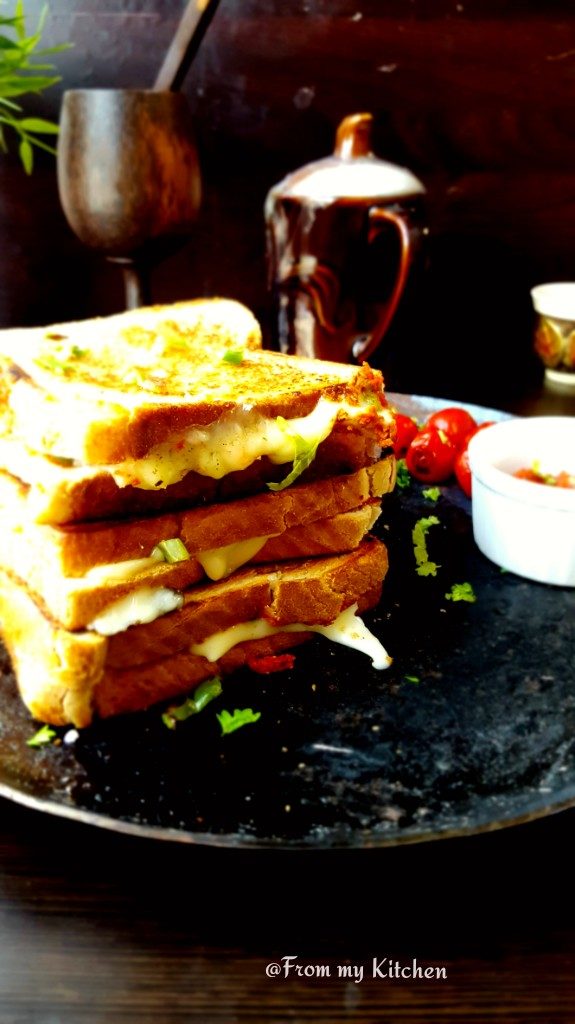 Cheesilicious Chicken Pizza Sandwich!Crusty bread spreaded with yummy home made pizza sauce,healthy veggies and flavorful chicken with loots of cheese!Slurp!Kids are gonna love this!Only kids??hehe!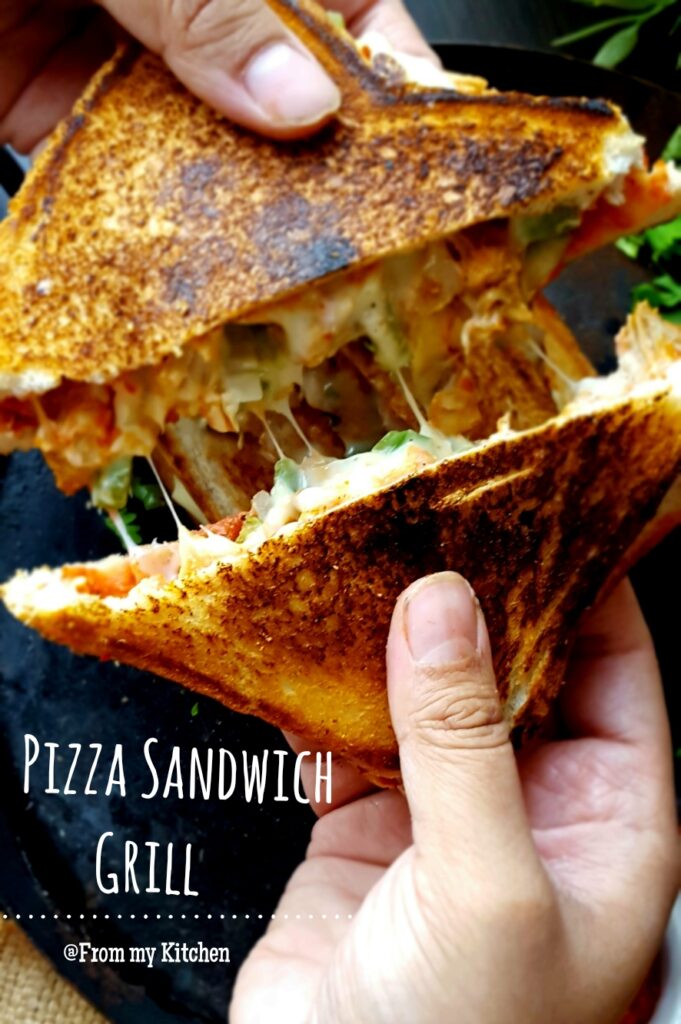 Ok I'll give you two options to make this,one is if you are craving to have a cheesy chicken pizza(home made)and you are not in a mood to knead and roll and all those long process,this will be a life saver,worth trying without much effort.Second option is if you have some leftover pizza sauce and toppings go ahead and make this cheesy grilled sandwich!I'm sure you will love it!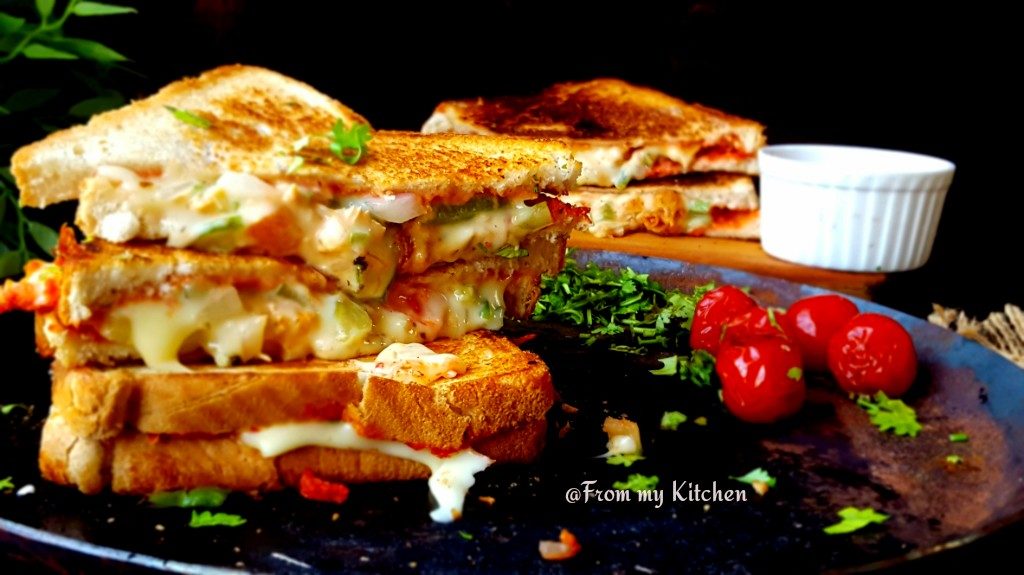 The home made pizza sauce gives a lovely fresh flavor to your sandwich.I use to make it in large qty and store it in refrigerator,If you are storing it for longer than 1 week, then freeze it and use when in need.Here is the link to my pizza sauce.You can also use the one bought from store.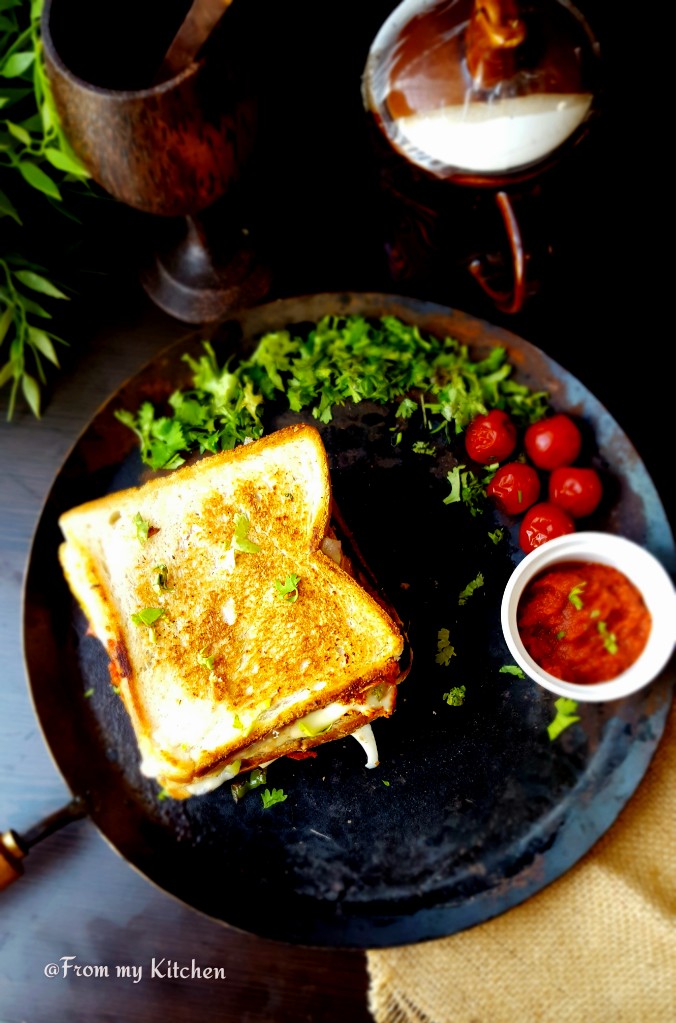 Over to the recipe
12 bread slices
Veggies of your choice(onion,tomato,cucumber,olives)i used
Chicken boiled with salt garlic,chilly powder and soy sauce
Mozzarella cheese n cheddar slice cheese
Butter or olive oil to brush the pan
Chilly flakes
Italian seasoning
Oregano
Method
Chop the veggies finely.
If want shallow fry the chicken shred and keep it aside.Or else simply shred the boiled chicken
Spread the pizza sauce evenly on top of the bread.
Layer thin slices of mozzarella cheese evenly
Then top it with mixed veggies,chicken and slice cheese
Sprinkle chilly flakes,oregano and Italian seasoning
Cover it with other slice of bread and press it well.
Heat the pan on law,smear some butter or olive oil and place the bread gently on tawa.Press it well and grill until golden brown.Then flip it gently and grill the other side until cheese melts and become gooey!
Serve it hot!Yum!!