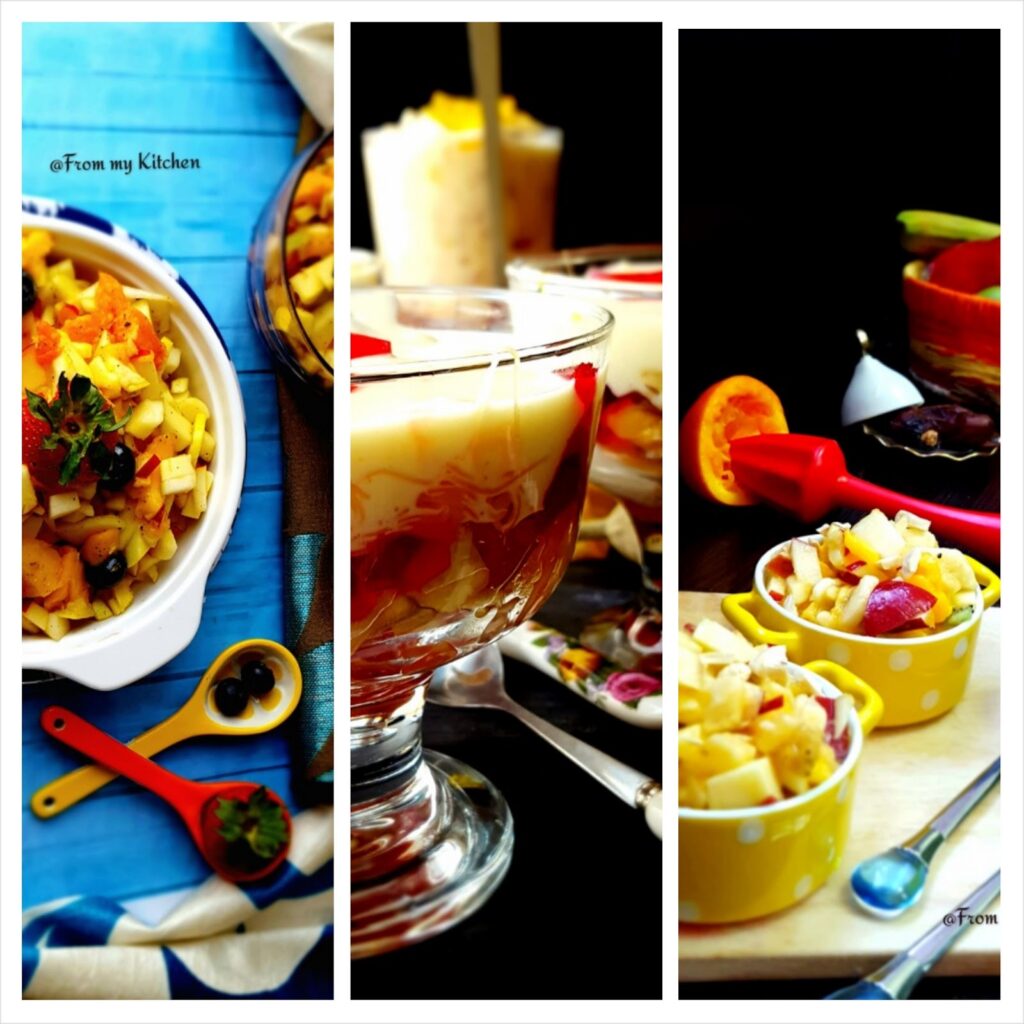 Today i'm here with healthy snacking idea.How many of you have your fruits in this way?It's a great way to include fruits in your diet while breaking fast.This kind of fruit chaats are must here in my place.Sometimes i totally skip appetizers and stick onto this fruit chaats.Realy it makes a big difference,we feel light and relaxed after breaking fast.Till date all my recipes where pre ramadan trials.hehe!I only make snack on demand of kashif.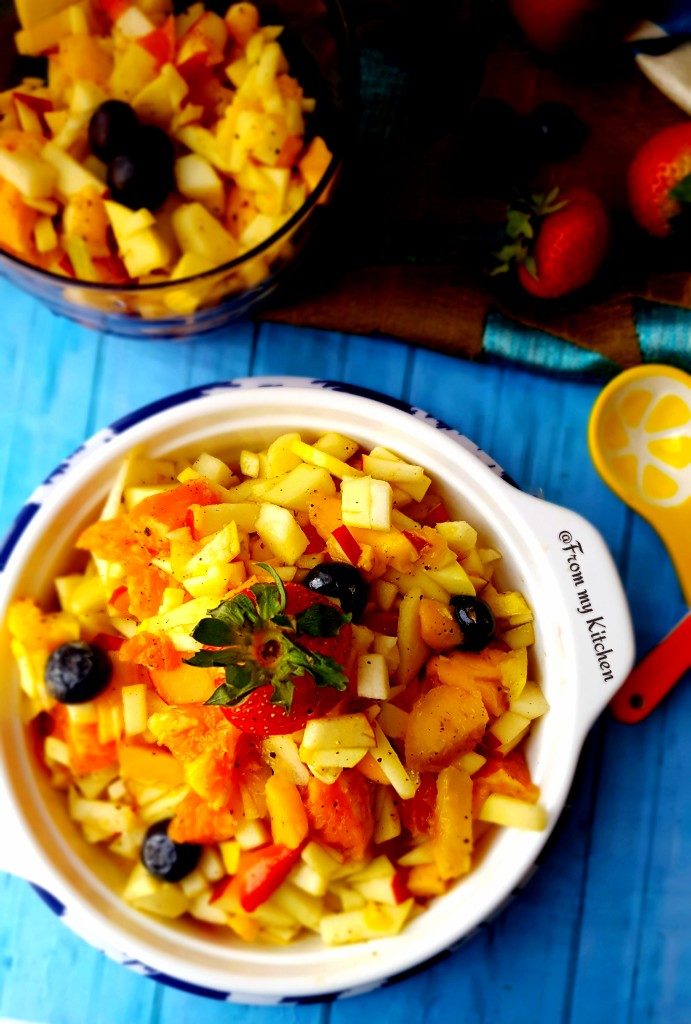 First time i had this fruit chaat was from my friend Sana long years back and since then its a must here.Thanks Sana for this lovely recipe.It's still Rizwan's favorite.This is how it is made.In this any sour and sweet fruit works.Whatever fruits u have dump in.Then dress it.
Apple
Kiwi
Orange
Pineapple
Whatever fruits in handy
For dressing
Lemon juice
salt
pepper
some sugar
Chop all the fruits finely and put it in a alarge bowl.
Now sprinkle salt,pepper and sugar followed by lemon juice.
Mix and chill.
Then sevre
Over to the Second Recipe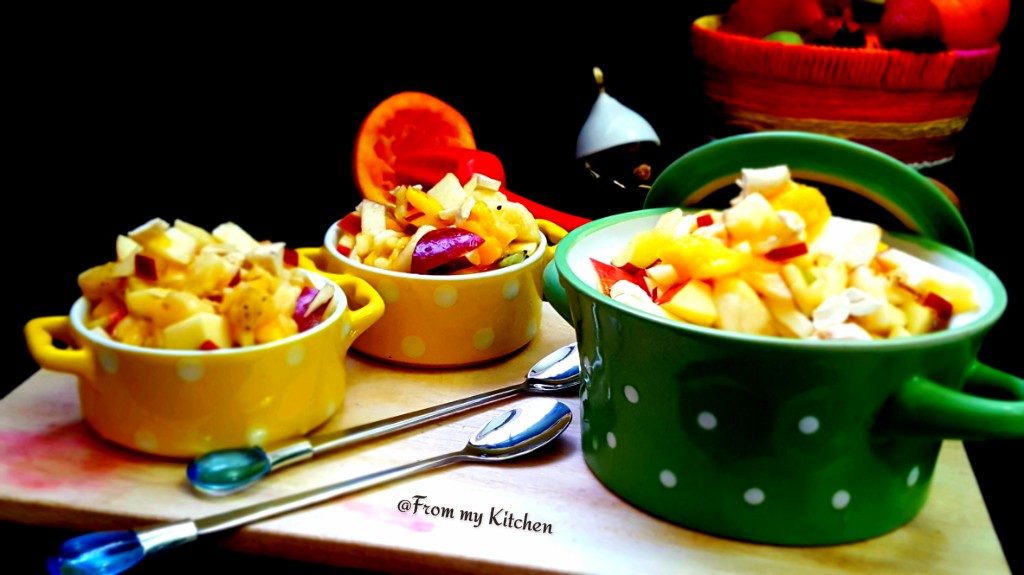 This is my favorite.My in law's special.Just mix fruits you have in hand.Here i like to use sweet fruits,some dry fruits and nuts.
Ingredients
Apple
Banana
Mango(gives nice flavor to the liquid)
Pomegranate
Whatever fruits u like
Nuts and dry fruits
For dressing
Orange Juice
Sugar or a drizzle of honey
Chop all the fruits and dry fruits finely.Mix it with orange juice and sugar.Chill and serve.
These will be great option for the hot summer days too.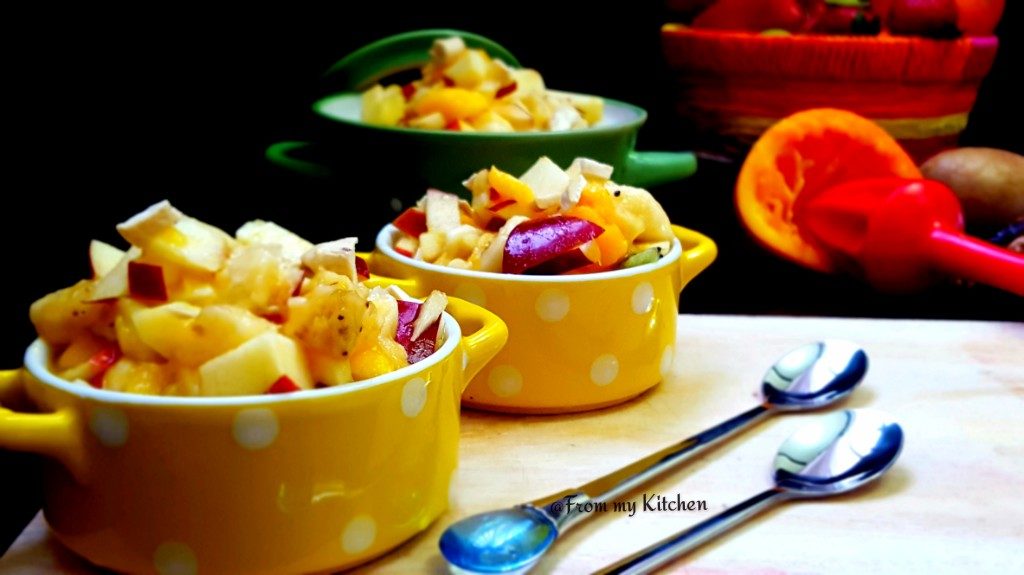 Before i started making this if i cut and keep one apple it will be finished hardly.But now no leftover fruits on my table.If there is any leftover that will be over by suhoor.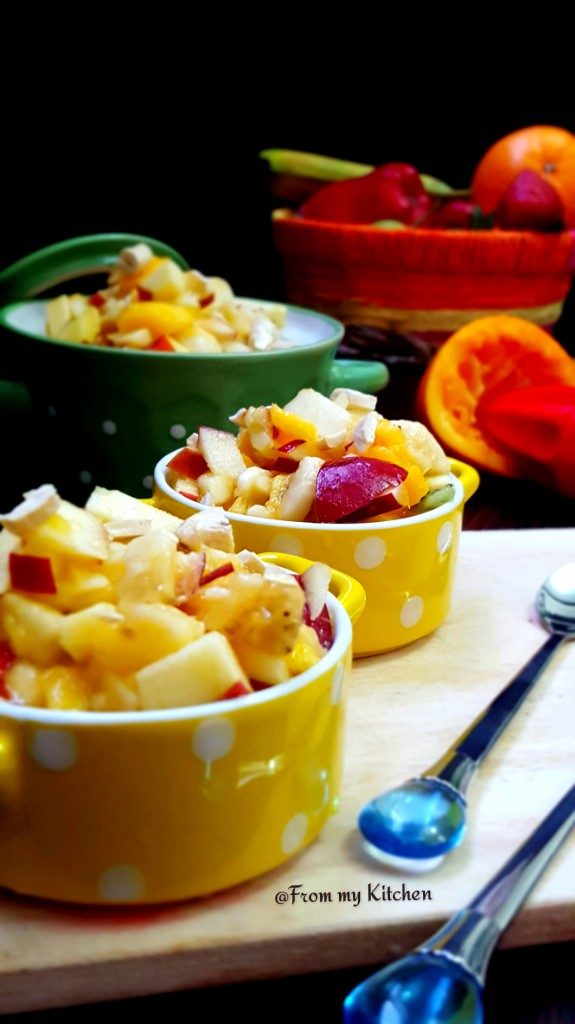 Try it out guys it's super yum!
Other one is mostly on dessert side so i wouldlove to make a different post for that.Here is the link