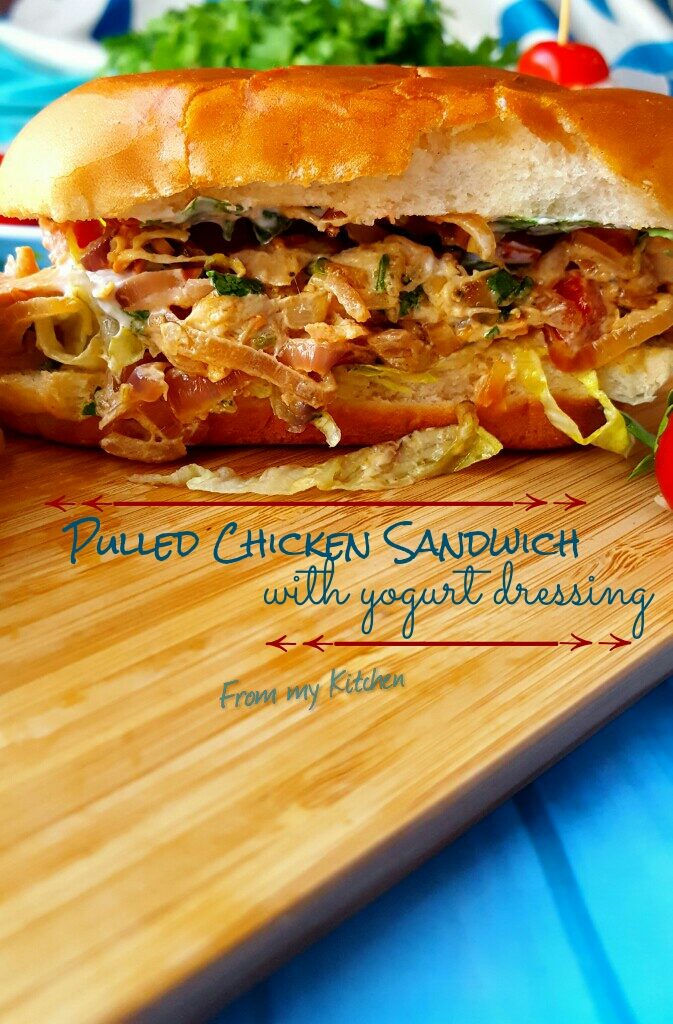 Who doesn't love sandwiches??Breads and sandwiches are always a life saver if we are in a hurry!If you are someone like me who likes to play with different flavors in sandwiches here is a simple creamy and flavorful pulled chicken sandwich.Yes you can make it with leftover chicken too!Yay!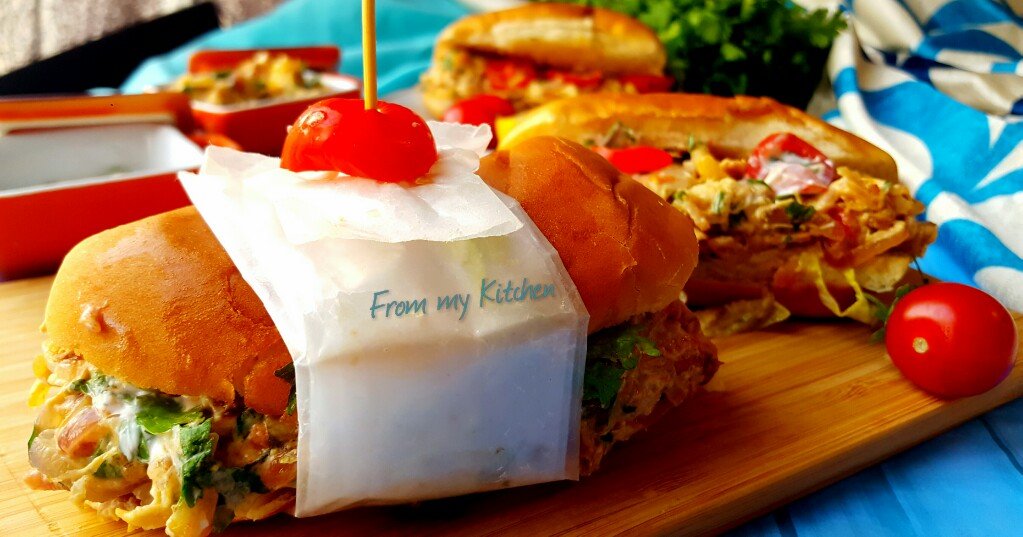 First time i'm trying my sandwich with yogurt dressing and believe me it was super delicious!Thankfully i found a new way to lessen the amount of mayo in my sandwiches for the richness!But make sure you use less sour yogurt.Yogurt is mixed with some mayo,curry flavored caramelized onion and the pulled chicken ,the result is creamy,rich and flavorful filling for sandwich!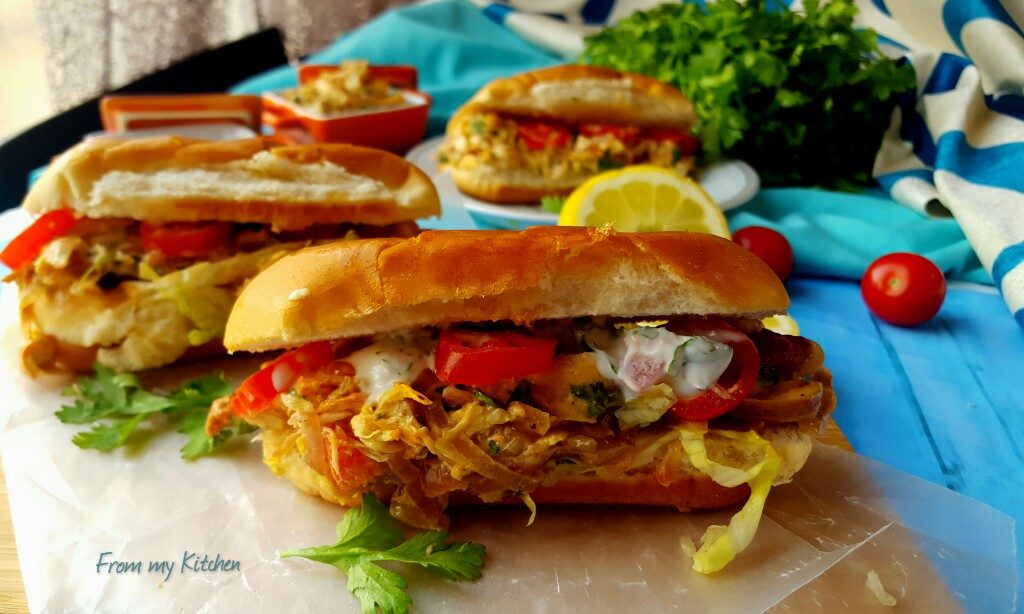 Actually last week hubby was out of station for some business meeting and i tried to make such easy peasy treats for kids which they would enjoy and less time consuming simple work for me!hehe!That means a lazy week with some simple yet kids fav food around us!You can use any kind of bread here for the sandwich.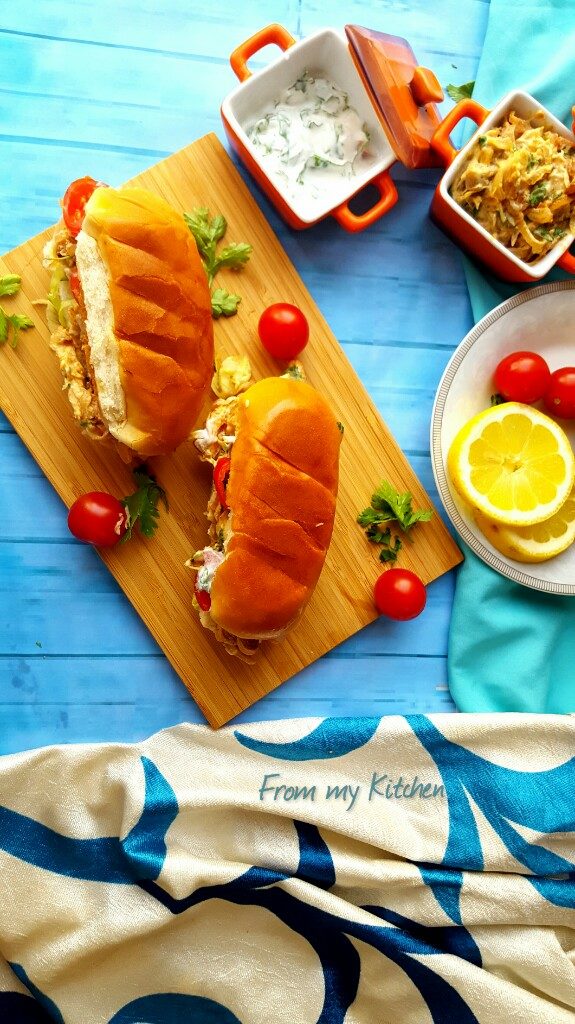 This will be a great option for kids lunch box if you have some leftover chicken with you.Even i made it with leftover chicken.Over to the recipe
Ingredients
Sandwich bread of your choice
2 chicken breast fillet or left over chicken
Salt to taste
1/2 tsp pepper
1 tsp soy sauce
1 tsp chilly powder
For Curry Flavored Onion
2 medium sized onions
2 cloves garlic
1/2 tsp fennel powder
1/2 tsp chilly powder
2 pinch or 1/2 tsp coriander powder
A pinch of turmeric powder
Salt to taste
2 tsp oil
For dressing
4 tbsp yogurt
2 tbsp mayonnaise
half tomato finely chopped
A handful of finely chopped cilantro
1/2 tsp pepper powder
Method
Boil the chicken with ingredients mentioned above.When it's cool enough start to pull it out and keep it aside.
Slice thinly the onions and garlic.
In a pan pour oil and start cooking onions and garlic with salt.When its half done add spices and cook until the onions are soft.Let it cool slightly
Meanwhile make the dressing,mix together yogurt,mayo,cilantro ,tomato and pepper in a large bowl.
In the same dressing add the caramelized onions and pulled chicken.Mix well check for seasoning and add.Squeeze some lemon juice and here ready your filling. Filling For Sandwich
Grill the sandwich bun lightly with butter.
Now slit your sandwich buns spread some lettuce if you like,then heap the filling and enjoy it!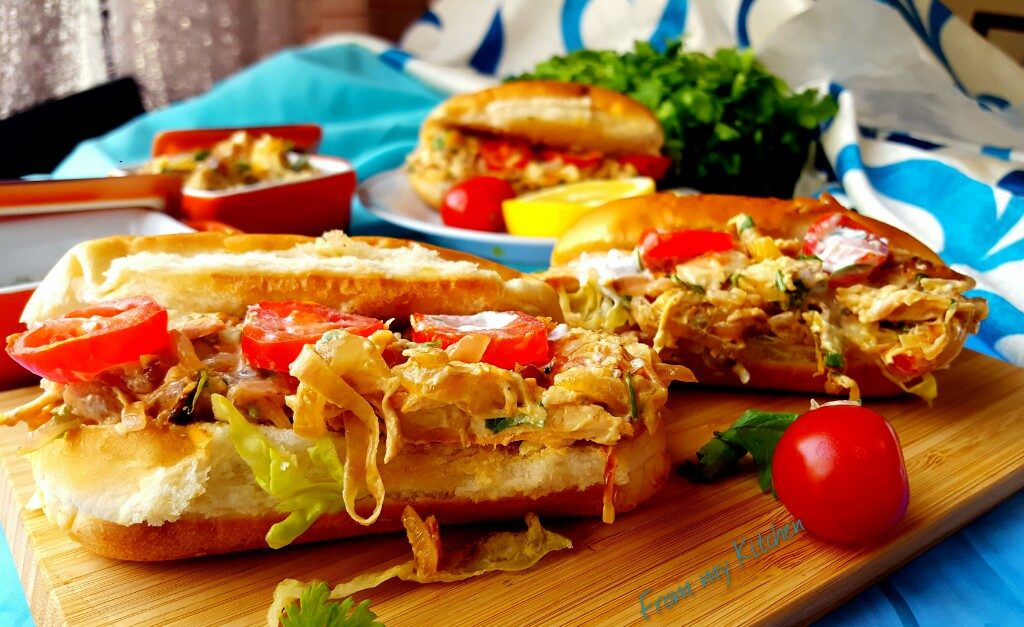 Notes:Don't use too much masalas in the onion,only mild spiced caramelized onion is it!You can add pepper if you want to!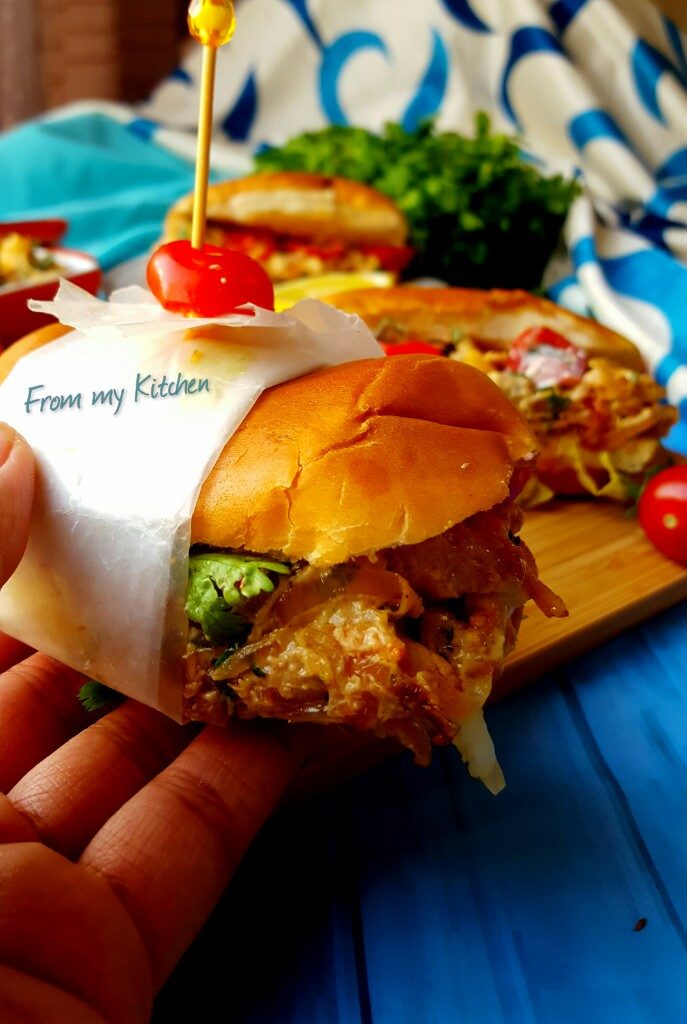 Yum Yum it was!My kids enjoyed it to the max!Hope you guys will love it too!
Happy Cooking!