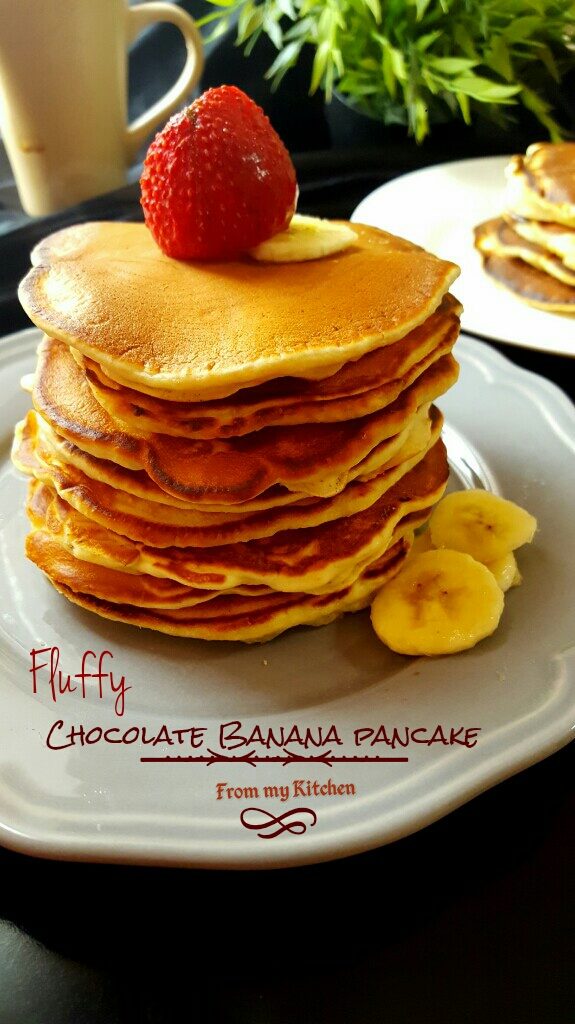 It's said that we should have breakfast like king!right?How many of you do?hehe!Here is a super delicious pancake recipe which includes banana and chocolates in it.Anything better than this to kick start your day!These are the fluffiest and soft pancakes i'v ever made.The combination of banana and chocolate along with pancakes are just too good!You have to try it.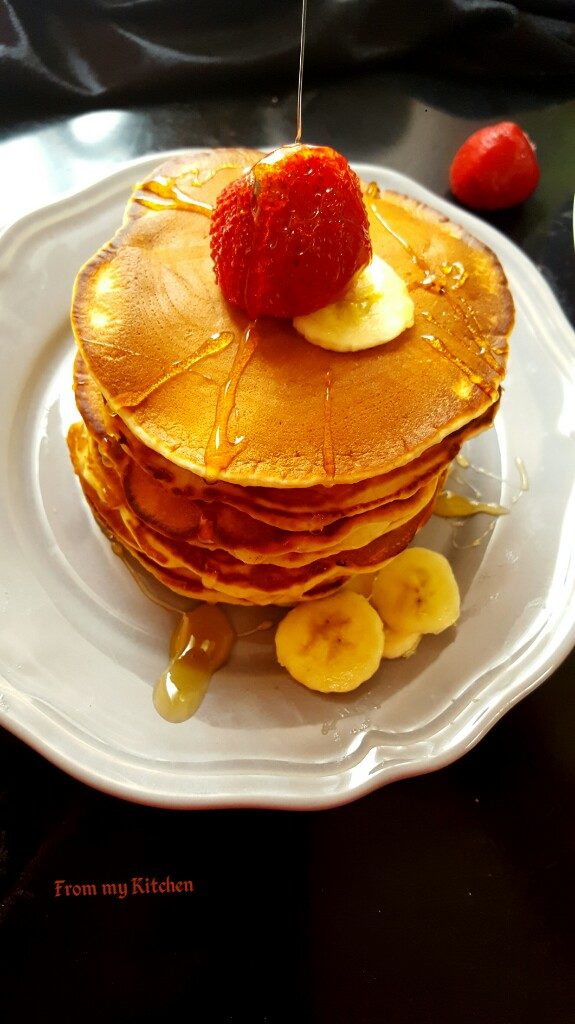 Here Kashif and Riz (hubby) both love pancakes.Addition of banana and chocolate makes it more yummier for Kashif,that makes me so happy hehe!For him i stuffed some pancakes with extra chocolate!I make such breakfast only during weekends,so they can enjoy it without any hurry burry!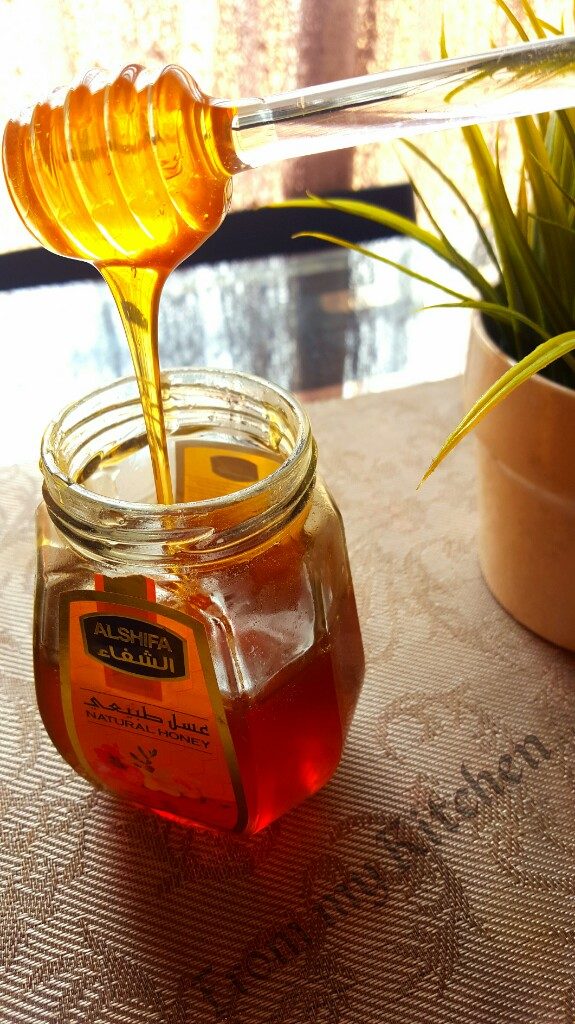 Usually i don't like clicking when the hungry fellows are waiting for food..I have to finish it of in a hurry when they are here!!This one i didn't intended to click too,but when i plated hubby asked u don't want to take pictures?So i rushed and clicked few photos as they allow me some time and wala here is it!!If you are a pancake lover do try this one for sure!
Ingredients
1 & 1/2 cup all purpose Flour
2 tbsp cocoa powder
1 & 1/2 tsp baking powder
4 tbsp sugar
2 eggs
1 & 1/4 cup milk
1 tsp vanilla essence
4 tbsp Veg oil
2 bananas
Some chocolate chips(optl)
Method
Mash one banana in a bowl and finely chop the other banana and keep it aside.
Mix together dry ingredients and keep it aside.
In a large bowl with the help of a hand whisk nicely beat the eggs and sugar until its fluffy.
Add vanilla essence,oil and mashed banana,mix gently
Gently fold in the dry ingredients and milk mix with light hands.Don't over mix it.
Add chopped banana and mix lightly.(If you want add chocolate chips now or else stuff it n pancakes.
Heat a nonstick pan lightly butter the pan and pour a ladle full of batter over it,When its cooked on one side flip it over and cook the other side (if you are stuffing it with chocolate take some chocolate chips and place it at the center of the pancake evenly then cover it with some more batter,flip it when its done on one side)
Note:If you don't want to add cocoa skip it.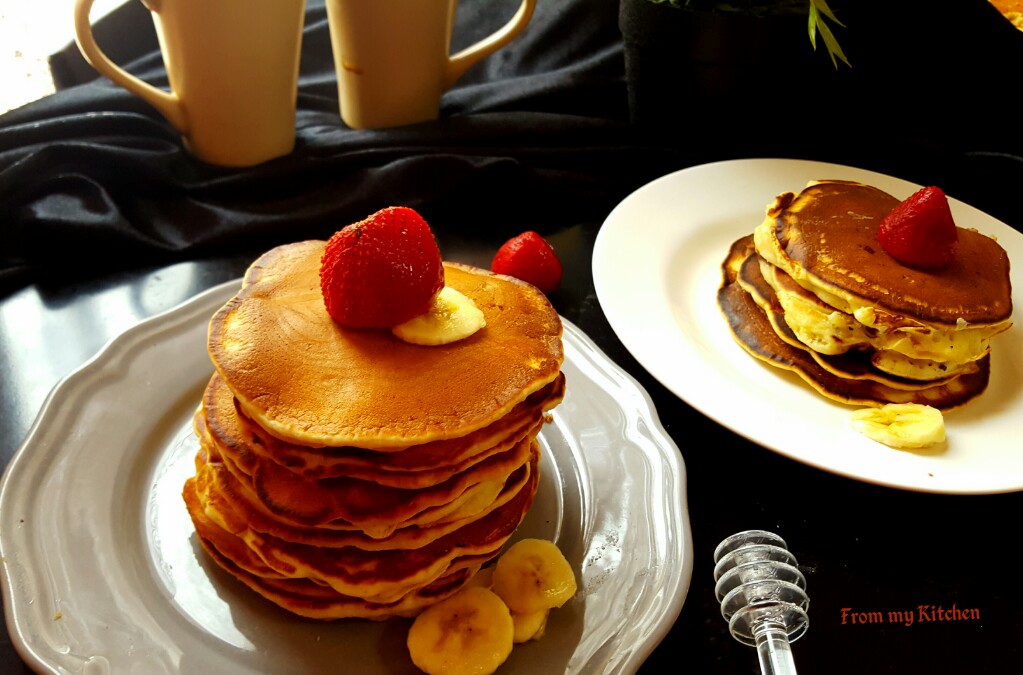 Have it hot..