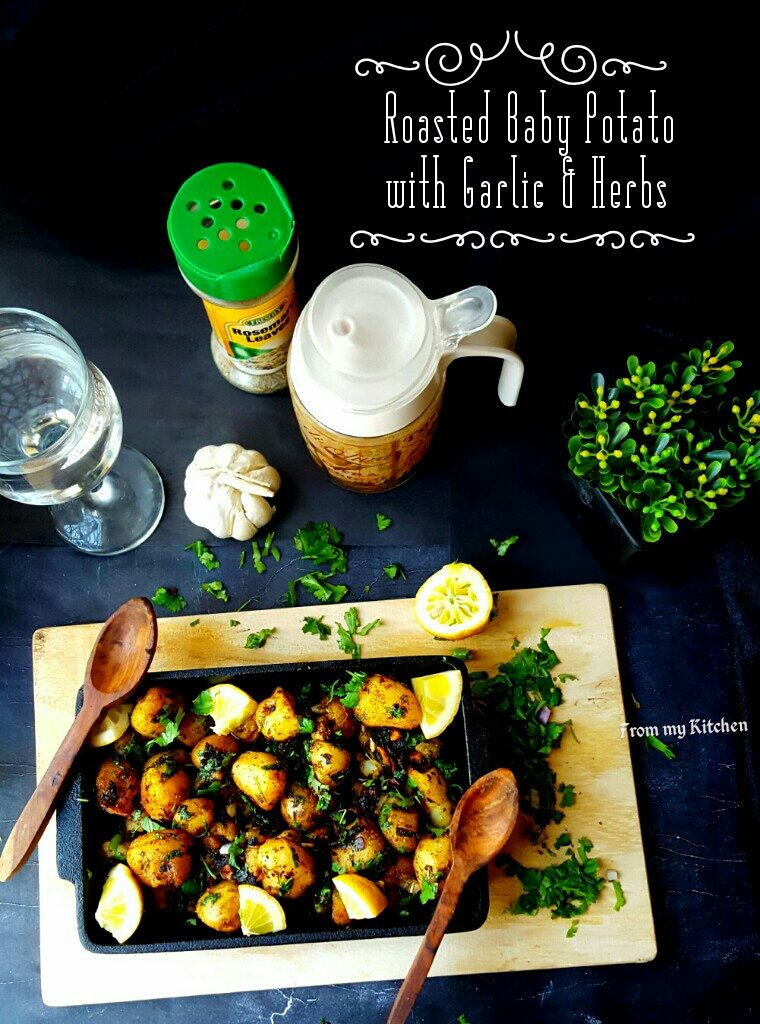 Crispy,fluffy perfectly spiced and roasted potato with the awesomeness of garlic in it!This one is pan roasted so no excuse that you don't have oven to cook this beauties. Hehe !I think potato is a veggie that everyone loves alike.Is there anyone who doesn't love potato?Even if they don't like potato i'm sure they would have had french fries ryt?I mean how can someone say no to this humble yummy appetizer?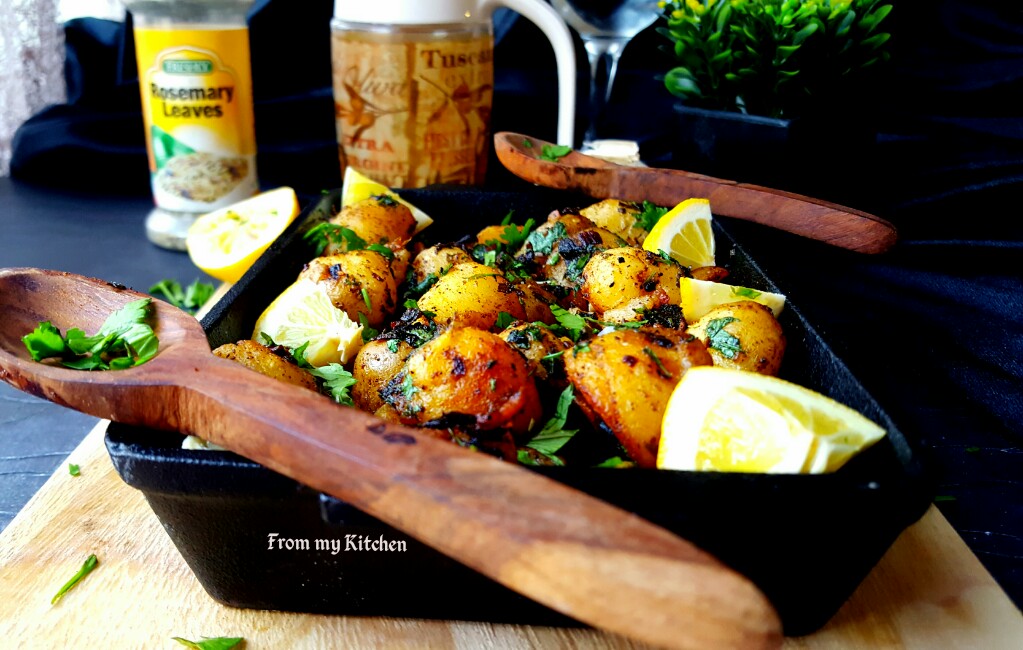 When i saw cute little baby potatoes in the supermarket i just grab some without thinking twice.Really we need to control our such feelings write?But we ladies,haha! My hubby always ask me to make list and then shop and i do the same,but at the end there will be a whole lot of ingredients that's not in the list and some times i forget to pick the things that are on the list!Lol!Just now i read a beautiful write up by fami that how she managed by cooktoclearstock. Just go through her lovely post here,May be this one will be an inspiration for some of us.I don't know if i can do the same,but wanna try!
Back to the recipe, first the potatoes should be boiled and then roasted.Many recipe doesn't peel off the potato.but i removed.After boiling drain it and then roast it with herbs and garlic.You can also do it in the oven.The aroma while roasting this was incredible!We both love anything with garlic flavor,so this one was a big hit.You can have it as a snack or as a side to rotis.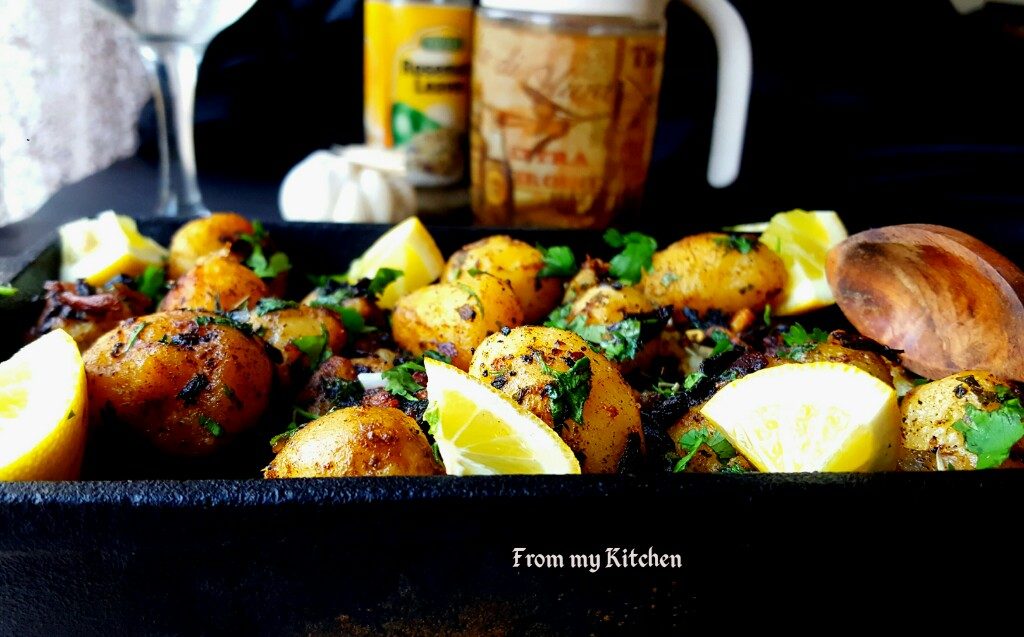 You can do the same with normal potatoes too,just cut it into two or four pieces as per the size of the potato.Over to the recipe
Ingredients
12 to 15 baby potatoes boiled with salt.
1 bulb garlic chopped finely
1 tsp dried rosemary or any herbs of your choice
1/2 tsp cumin powder (optl)
1 tsp crushed red chilly flakes
1/2 tsp pepper powder
1/2 to 1 tsp paprika or mild chilly powder
Lots of cilantro finely chopped
2 tsp lemon juice
2 tbsp butter
3 to 4 tbsp olive oil
Method
In a wide bottom pan melt butter and olive oil,add garlic and let it cook for few sec.
Add paprika,crushed red chilly flakes saute for few second add the potatoes and roast it until crisp.
In between add rosemary,some of the cilantro,pepper powder and some salt.
When its almost done n crispy squeeze in lemon juice and toss it with rest of the cilantro.
Note:If you don't like the browned garlic you may remove it from the pan with the help of a colander spoon when the garlic flavor infused in potatoes .Then last toss and mix together.I just leave it like that because we love the crisp brown garlic.