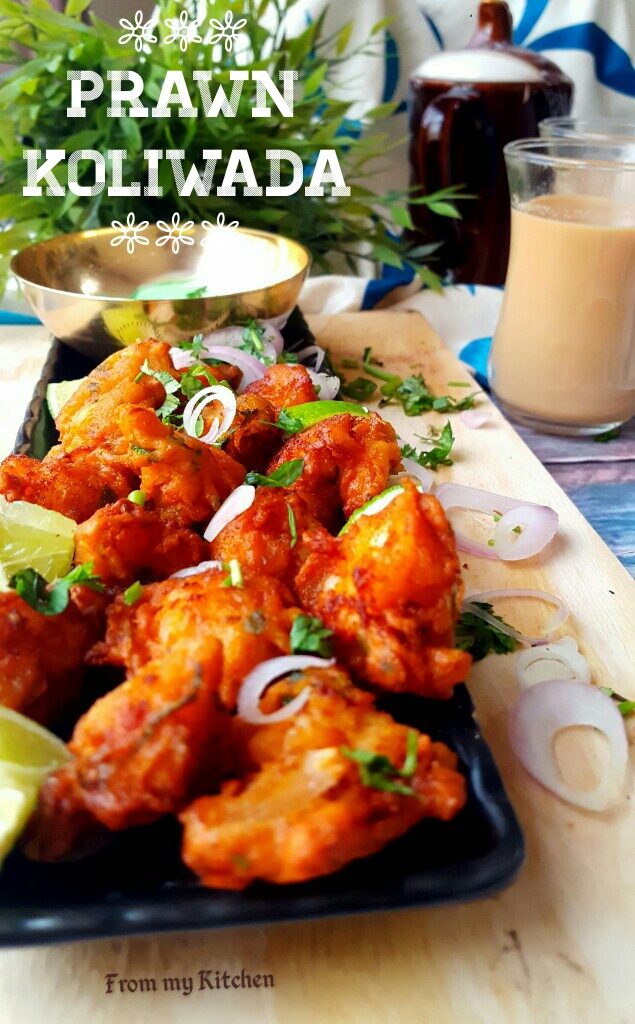 Calling out all the seafood lovers over there!!Pleasing, chatpata,spicy fired prawns with some aromatic and mild spices and marination.It's like a batter fried prawns.This will be an ideal starter or snack for a seafood lover.Scrumptious appetizer that prepares in no time.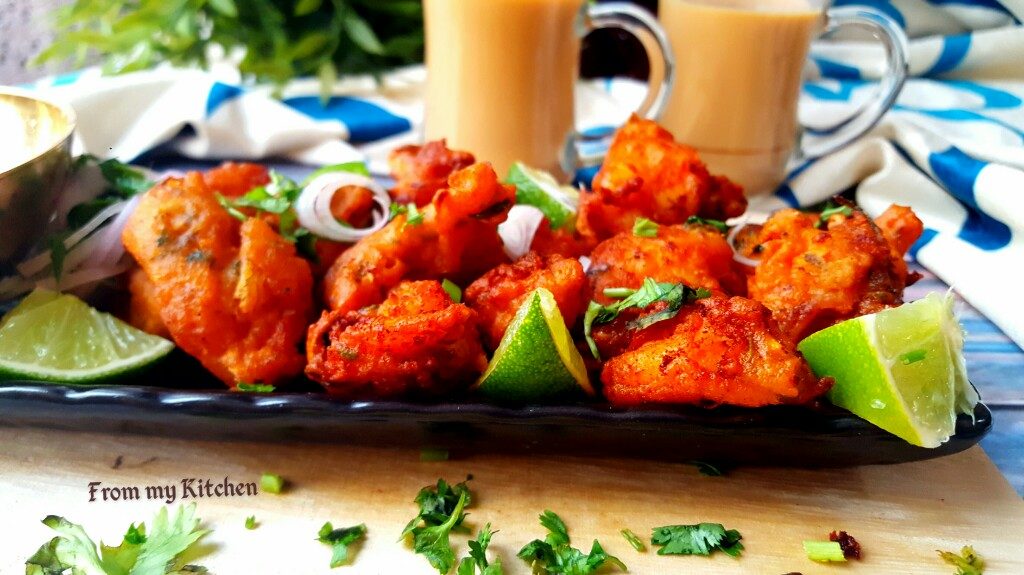 Do you all wonder where i disappeared last week?I really can't stay away from my blog for more than 3 days if i'm here at my home!So that means i was out of station for a week enjoying the holidays with family in Malaysia.It was indeed a wonderful trip and the place was beautiful with full of greenery everywhere.Just loved the ambiance of the place and hospitality of people over there.And food we tried many of their traditional and authentic food,Was good!Kids had a great time too,full on masti and damaka!!I wish if someone could make my room like in hotels😜 where after all outing and fun you come back to see the rooms neat and clean and you just go relax and rest!haha!All over now back to routine and action.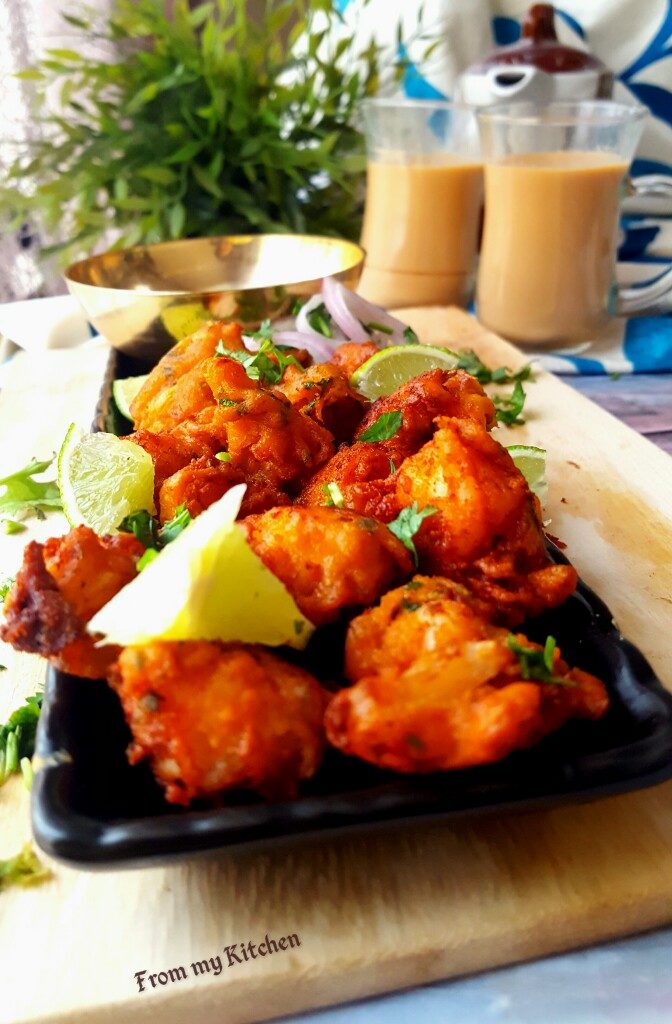 Now don't think that i started experimenting the very next day itself, no way i'm super lazy!This was the one i clicked before the trip so that i can upload it when i'm back. Coming back to the recipe Prawn Koliwada and Koliwada Fish are dishes that originated in Mumbai.Koliwada Prawn was first cooked in the restaurants in Sion-Koliwada area of Mumbai.All i have to tell about this dish is if you are a seafood lover do try it.You can also make it with squid and fish fillet.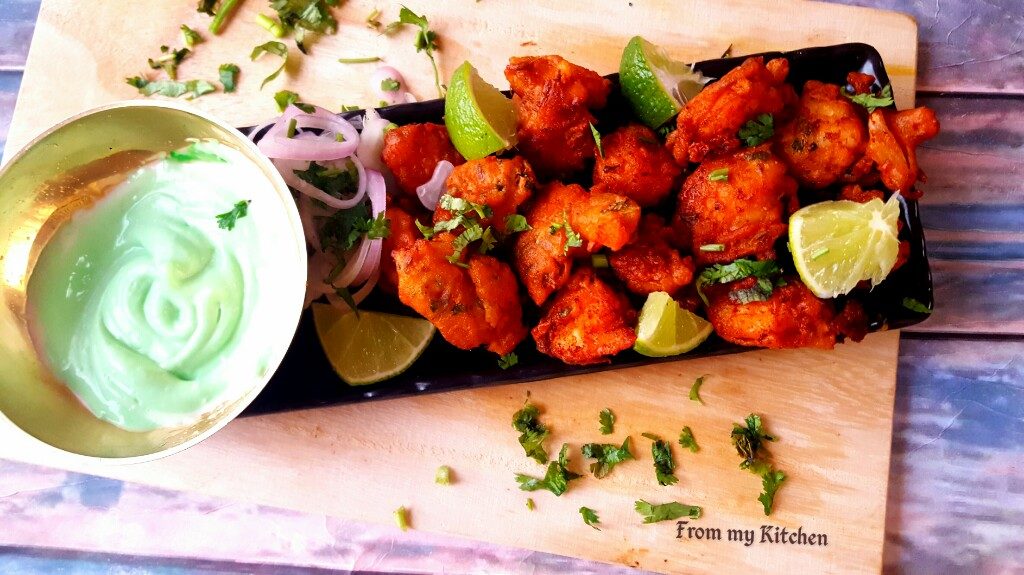 In this preparation prawn are first marinated and then the flours and other spices are added.You can make batter separately and mix too!But i prefer this method.Over to the recipe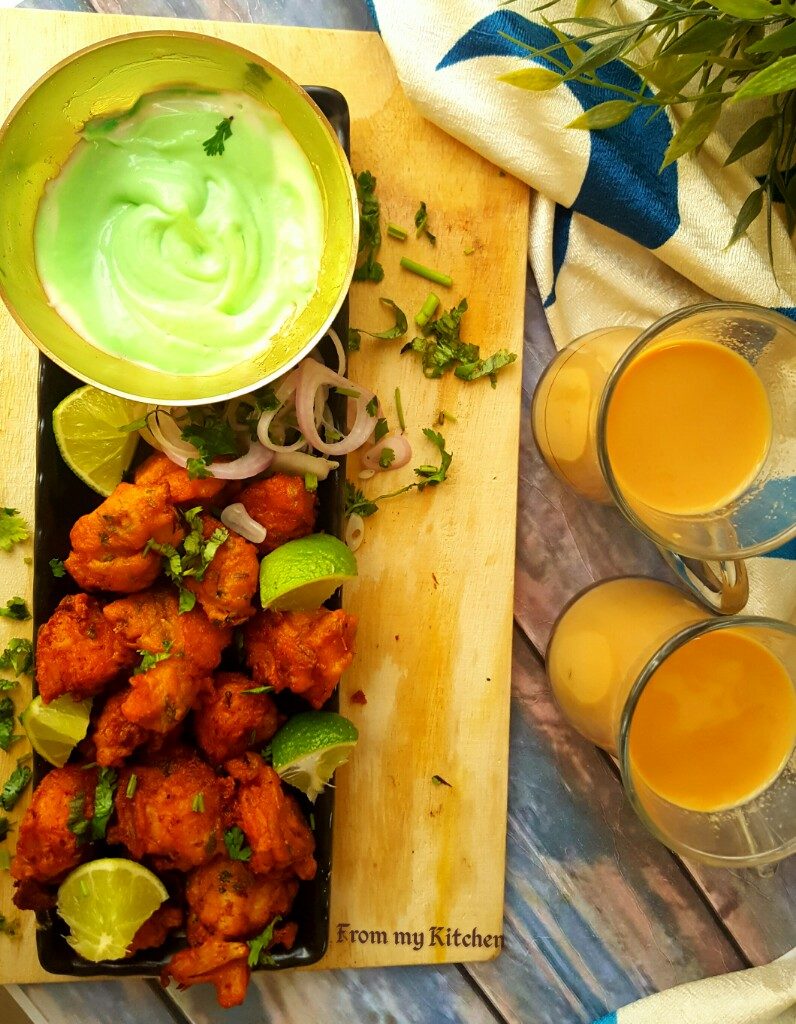 Ingredients
15 big prawns
1 tbsp chilly powder
1tsp ginger paste
1 tsp galic paste
2 tsp lemon juice
Some chaat masala
salt to taste
1 tsp cumin powder
2 tbsp yogurt
1 tbsp finely chopped mint leaves
Some finely chopped corander leaves
1/2 cup gram flour
3 tbsp rice flour
1 tsp pepper powder
1 small onion sliced
Water as required
Some more chilly powder if needed
Oil to deep fry
Lemon wedges and some more chaat masala for garnishing
Method
First marinate the prawns with chilly powder,salt,ginger garlic paste.lemon juice and yogurt for 10 to 15 minutes.
Add sliced onion and rub well with hands
Then put all other ingredients like gram flour,rice flour,cumin powder,chaat masala,pepper powder,chilly powder(for some more color and heat),mint and coriander leaves.mix well with your hands by pressing well to coat all the prawns.
Now add required amount of water to get the consistency like this
Yo can see the prawns are well coated with the batter.
Now in a kadai pour some oil and when its hot enough deep fry it and serve hot with some green chutney or raita. Perfect treat with a cup of hot tea!
Note:I added onion for an extra crunchiness.If you don't like skip it.
Addition of rice flour give nice crispy coating.
Fry the prawns on medium flame until it's crispy and golden.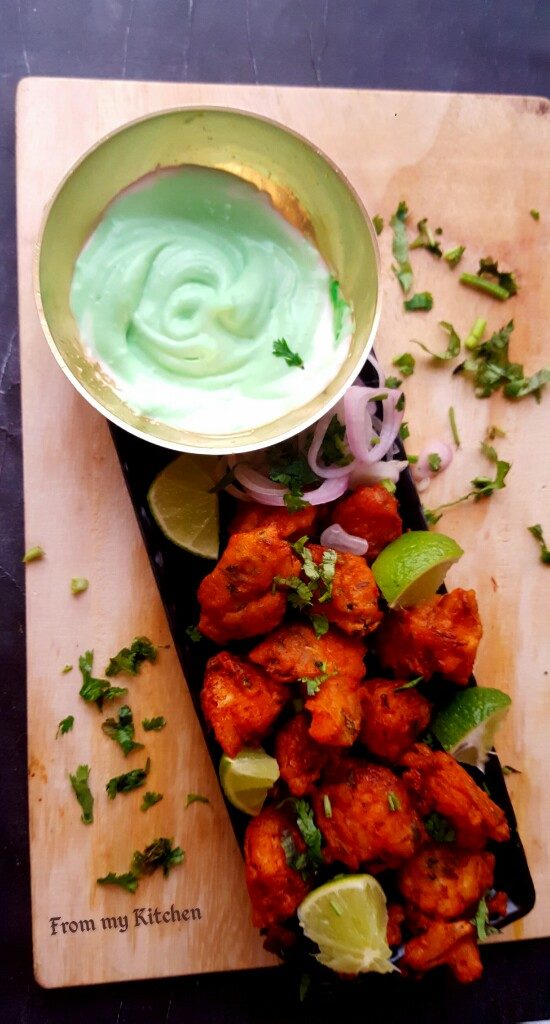 Hope you all will try it and relish it as how we did!You can adjust the heat by adding more or less chilly powder according to your taste.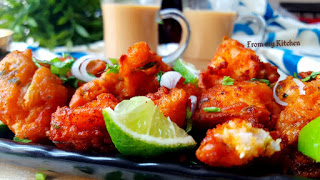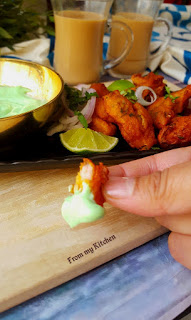 Serve it with some lemon wedges and sprinkle some more chaat masala on top of it!Yummy,crispy,spicy prawn koliwada is ready to serve.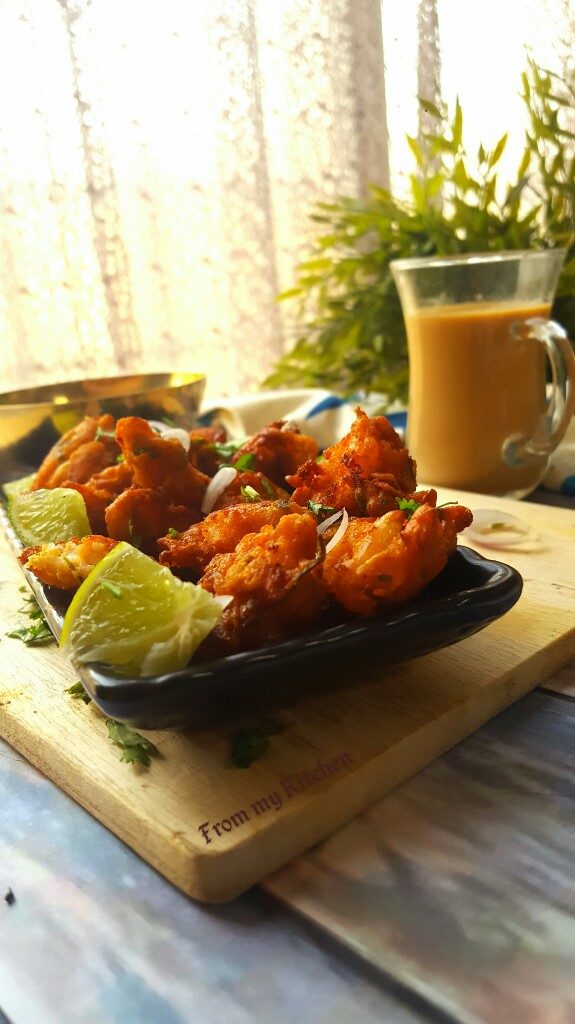 Relish !!
Happy Cooking!