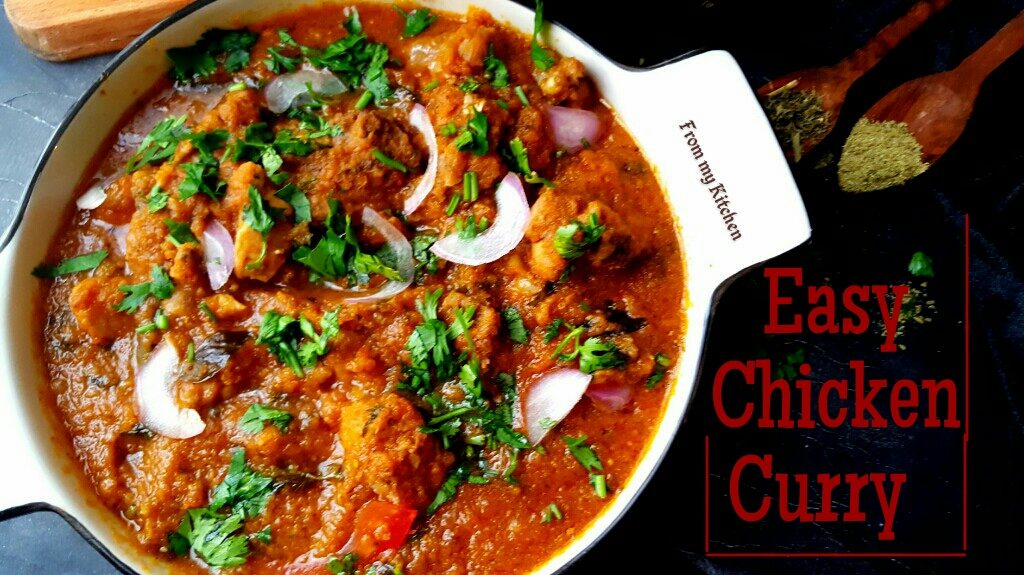 Perfect lazy day curry,but tastes equally good!Whatever it is we always get bored in doing same things, isn't it?Same in cooking too,for me more than having it cooking the same old curry is boring always.So whenever i feel like the menu is repeating will experiment something new and innovative.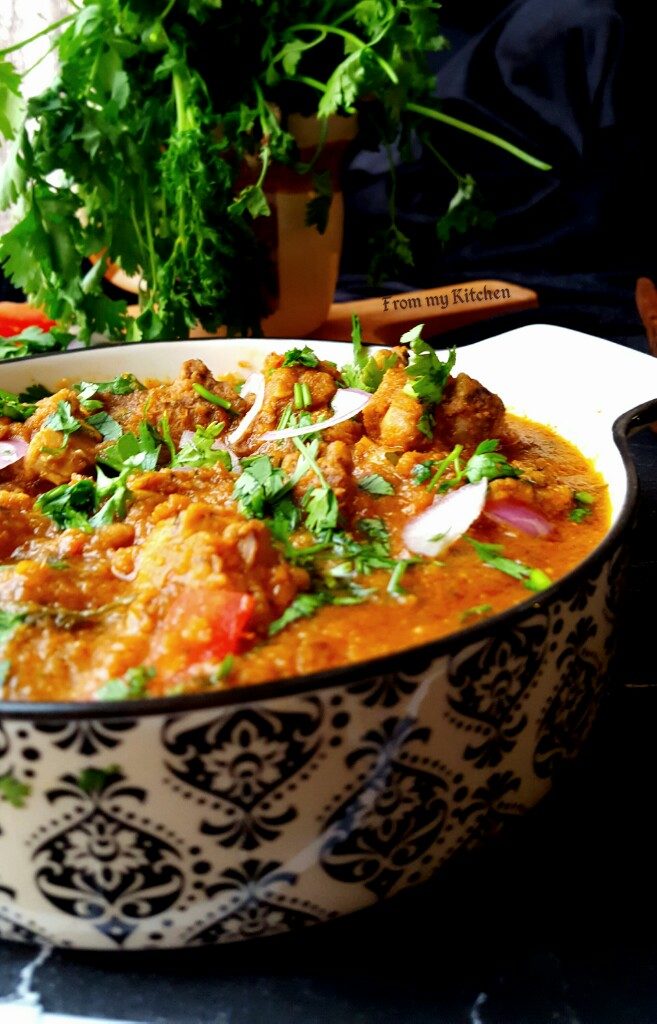 Here The curry doesn't require any chopping or cutting everything goes straight into the grinder and then we are cooking it.I remember my mom used to make a Kadai Chicken,this curry after making got that exact taste!hehe!Maybe that grinding part gives it the same taste.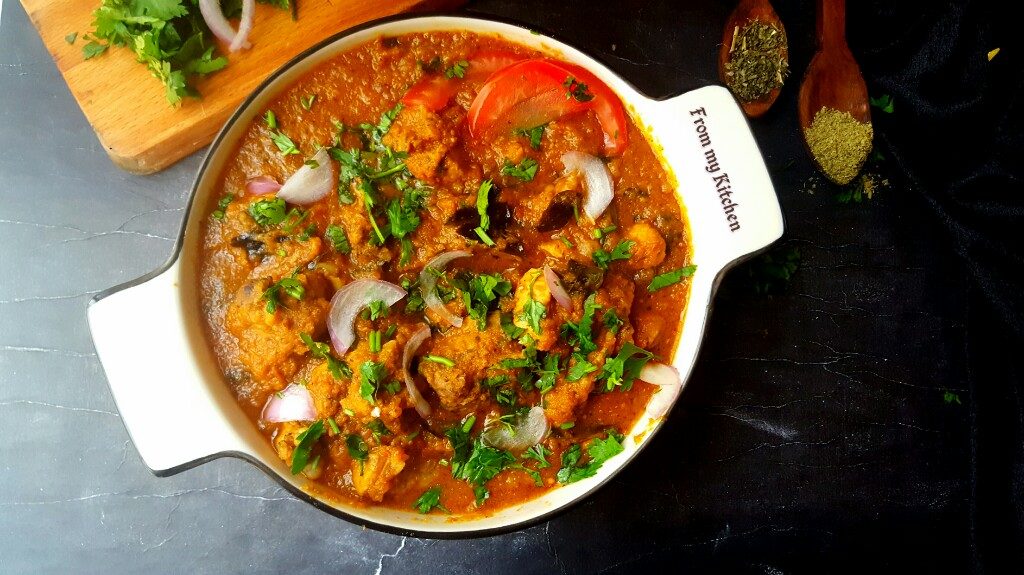 I was damn lazy that day after cleaning and all.So i'm not really in a mood to cook especially cutting n chopping,so just find an easy way to cook the curry and wala!I didn't meant to click while making the curry,but after tasting it,i want this to be on the blog and here is it.This will be an ultimate combo with Malabar Porotta.So what i did was called the hubby and asked him to get some porotta!😉hehee!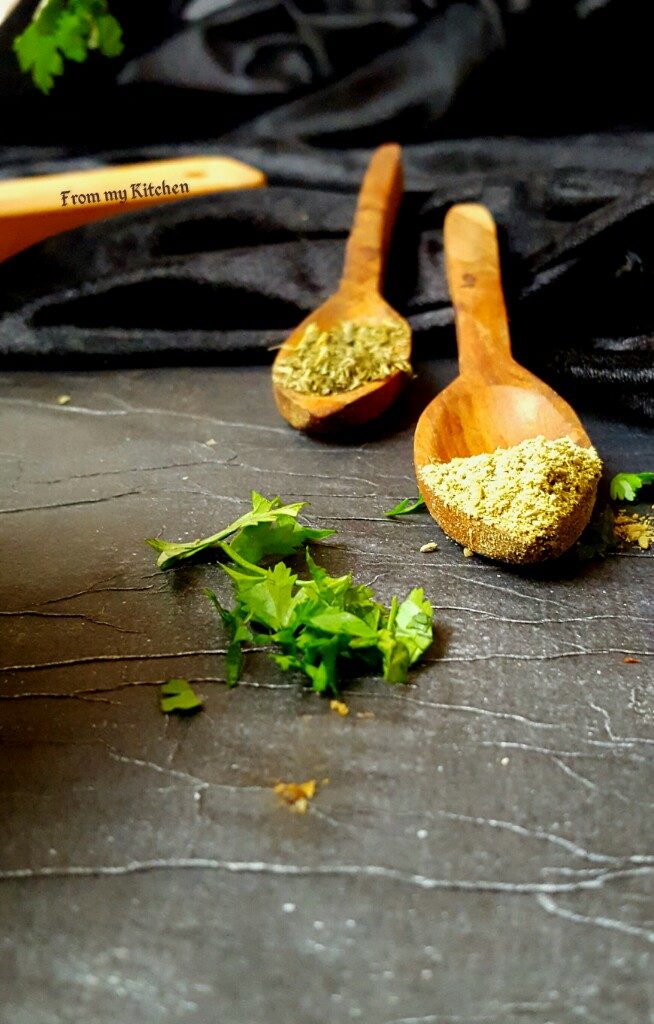 Over to the recipe
Ingredients
1/2 kg chicken
1 tsp garlic paste
1 tbsp ginger paste
2 green chillies
1 large onion
2 large tomatoe
1 small stick cinnamon
2 cloves
3 to 4 pepper corns
1 tsp chilly powder
1/2 tsp coriander powder
1 tsp fennel powder
1 tsp kasuri methi(dried fenugreek powder)
1/2 tsp turmeric powder
Lots of coriander powder
3 tbsp oil
1 to 1 & 1/2 cup water
Method
Grind together onion,tomato,cinnamon and and cloves with 1/2 cup water and keep it aside
In a Kadai pour oil when its hot enough add in green chilly,ginger and garlic.Saute for few sec.
Add chicken pieces(the flame should be in medium high,otherwise chicken tends to sweat)
ans stir fry it for 2 to 3 minutes on high flame.
Add chilly powder,saute well,
Add coriander and turmeric powder mix and cook for few more minutes.(flame on medium heat)
Now gently pour the onion paste and mix well add salt,fennel powder and some more water.
Cover and cook on low flame until the chicken is done and the rawness of the veggies are all gone.
Stir in between ,as we are using a grounded paste it may simmer and stuck to the bottom of the pan.
Add kasuri methi and coriander leaves.Switch off the flame.
Note: You can increase the amount of chilly powder if you can handle more heat.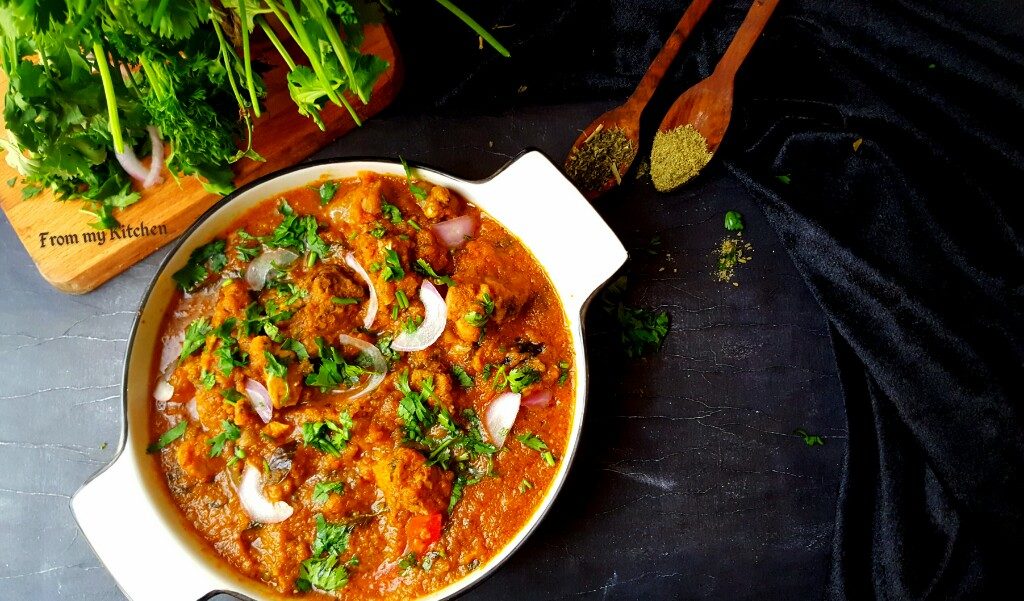 It's delicious gravy with nice flavor of dried methi and fennel with the thick saucy texture.Try out this curry which makes in a jiffy.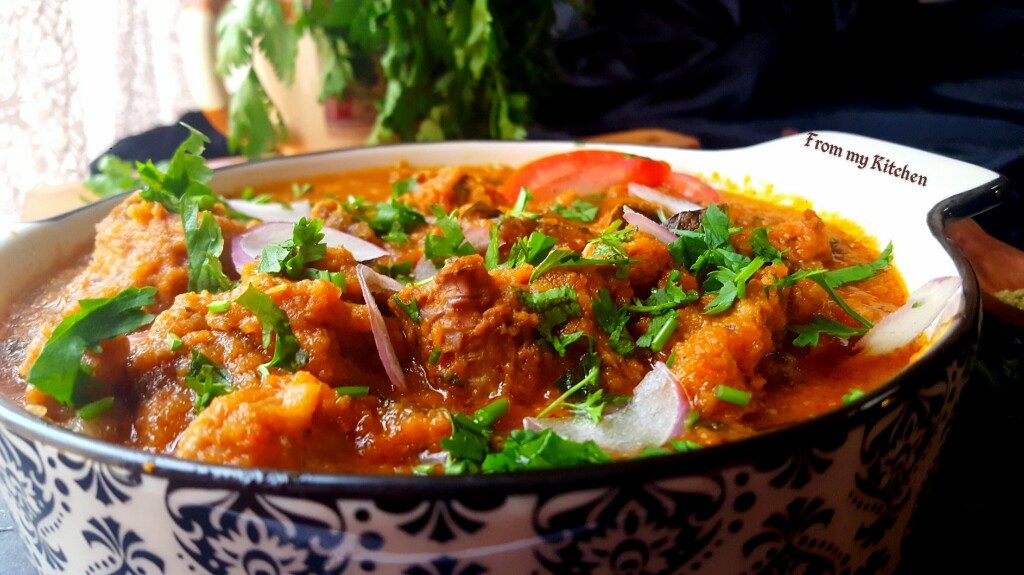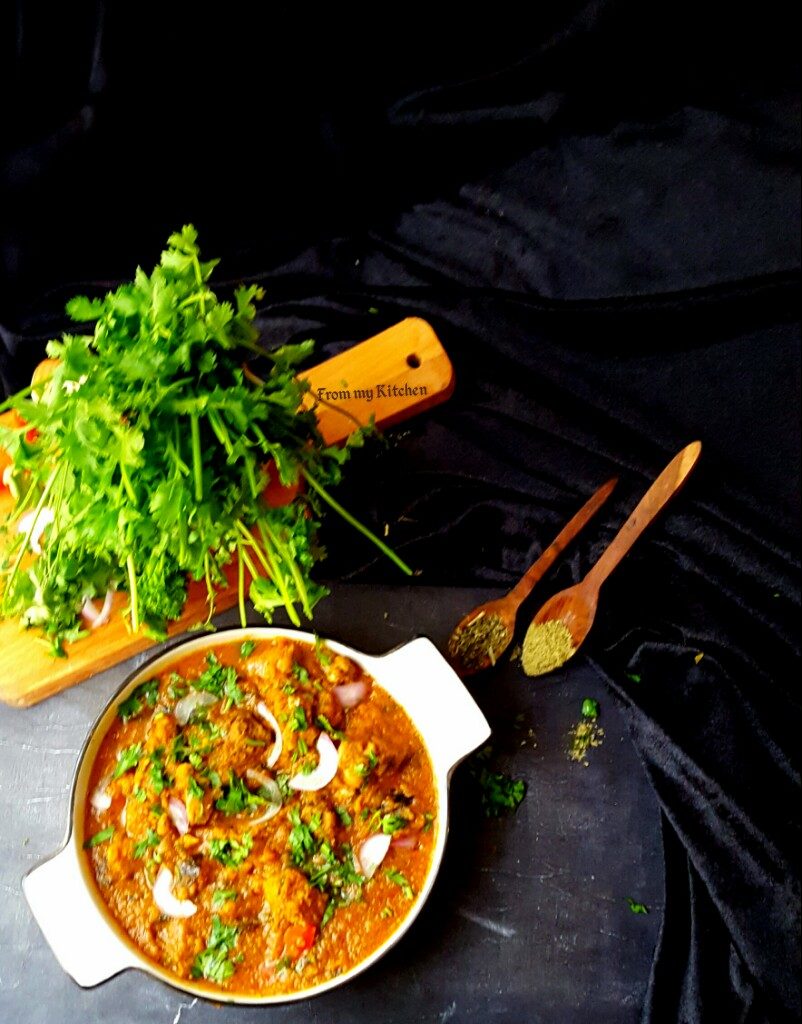 Happy Cooking!