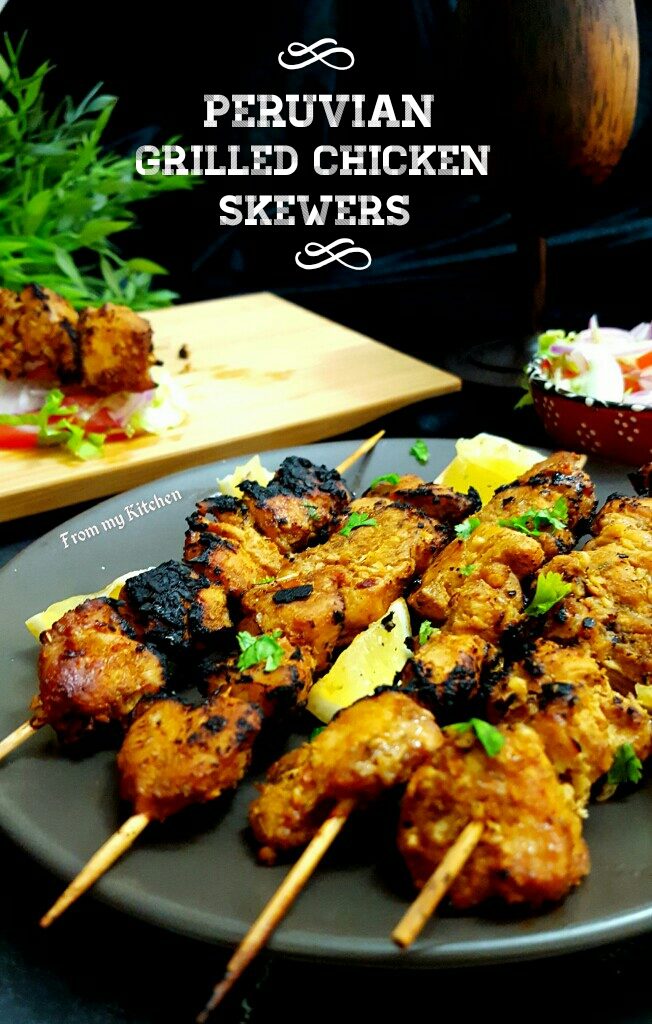 Juicy, Tender Grilled Chicken, bursting with amazing flavor. This Peruvian grilled chicken is a fusion Of South American and Asian Cuisines! By this time you all may know how much i love grilled food,as there are some grilled and baked chicken recipes on the blog. Just love that charred smoky flavor,also it makes life easier.Marinate and just put it in the oven by setting time and tada it's ready.But you can always grill it on the pan too.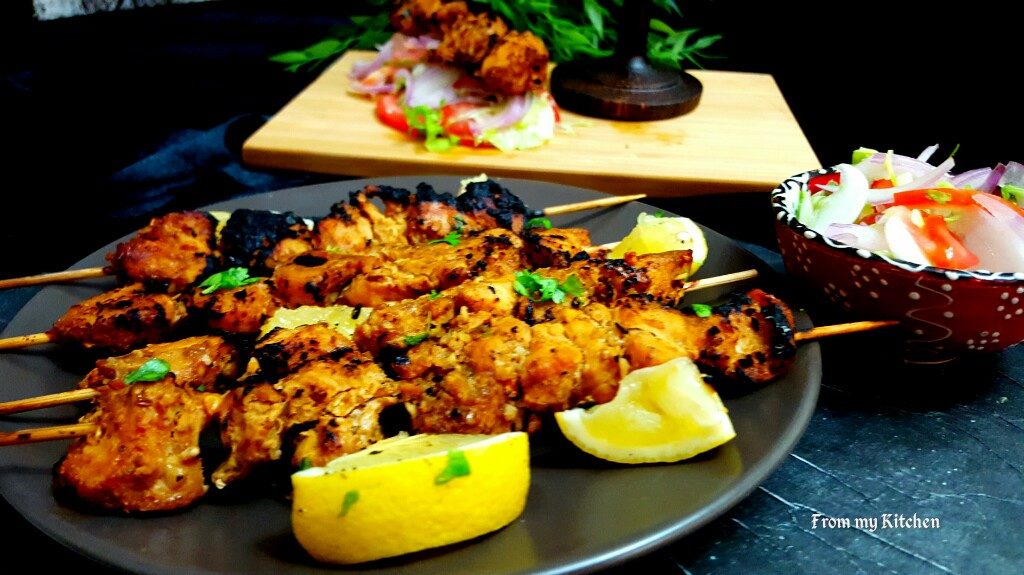 This one is so quick and easy recipe with some mild flavors.Boneless, skinless chicken are marinated in a combination of herbs, spices and other ingredients; garlic, cumin, chili powder, crushed red pepper, smoked paprika, brown sugar, soy sauce, lime juice, fresh ginger and olive oil. Half of the mixture is used for the marinade and the other half as a basting sauce while the chicken is grilling.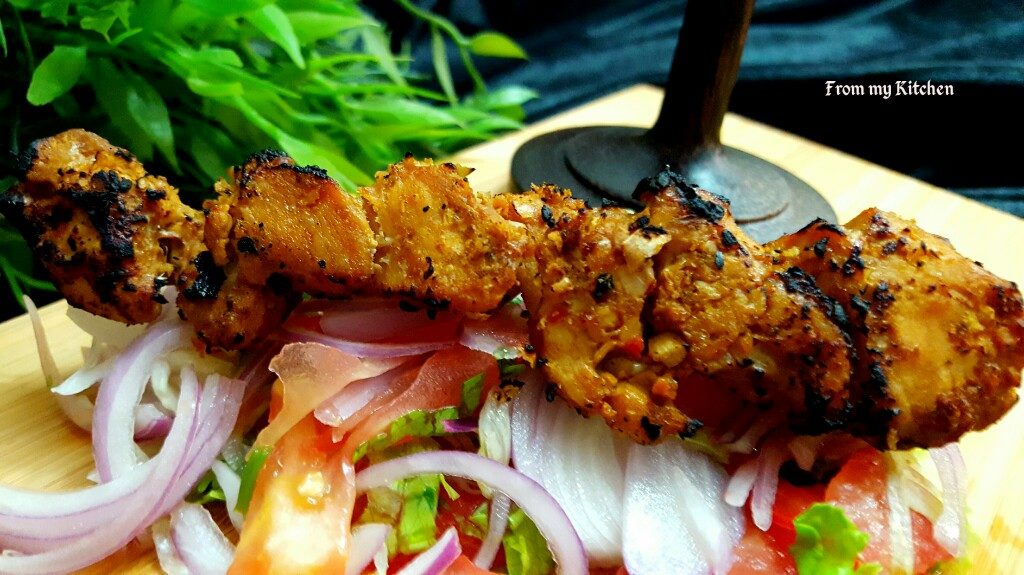 Here i used crushed ginger garlic instead of paste and it gives rustic finish to the chicken.The flavor coming from the cumin,brown sugar was delish!Over to this quick recipe
Ingredients
For the marinade/basting sauce:
3 medium cloves garlic, finely minced
1 teaspoon ground cumin
1 teaspoon chili powder
½ teaspoon crushed red pepper flakes
1 teaspoon smoked paprika
2 tablespoons brown sugar
2 tablespoons extra virgin olive oil
2 tablespoons soy sauce
2 tablespoons fresh lime juice
2 tablespoons finely minced fresh ginger
3 chicken breast fillet
Method
Combine all marinade ingredients in a medium-size bowl. Preserve some for basting.
Add chicken to marinade. Massage well or stir to evenly coat chicken with marinade. Refrigerate for at least 30 minutes and up to 4 hours.
Heat gas grill to medium high or you can also grill it in the oven.(10 to 12 minutes on each side by basting in between)
Thread chicken onto skewers (if using wooden skewers, soak them in water for at least 30 minutes, so they don't catch on fire.)
Place skewers on grill pan and cook, turning one-quarter turn every 3-4 minutes until golden, about 10-12 minutes. Brush with the remaining sauce, turning frequently until chicken is charred in spots. Exact timing will vary, depending on the temperature of your grill. Remove the chicken skewers from the grill, tent with foil and let rest for 5 minutes.The fantastic tasting chicken is ready to serve.
Note:Don't over cook the chicken that it may loose it's tenderness and juicy texture.
If you are grilling it in oven show it on the direct flame for few sec just to get that smoky finish.
If you are in a hurry no need to skewer it just grill it and serve.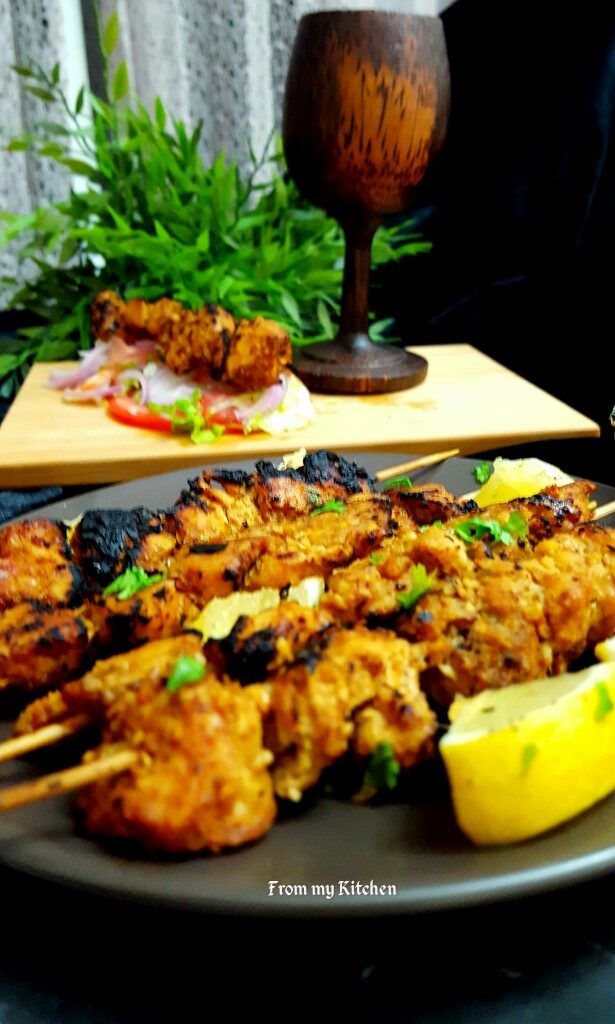 When i was googling for a simple grilled chicken recipe this one caught my eyes. The recipe courtesy is from here.Don't know why i didn't get that exact color, may be i reduced the amount of brown sugar.But its not making much difference or not that much sweet taste as well ,so u can add it as mentioned in the recipe.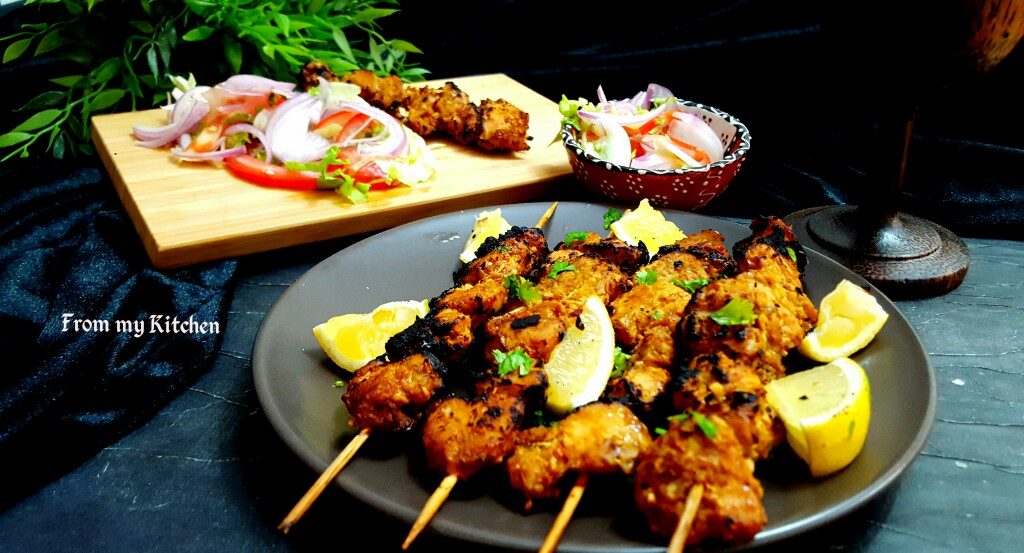 Serve it hot with some salad and french fries.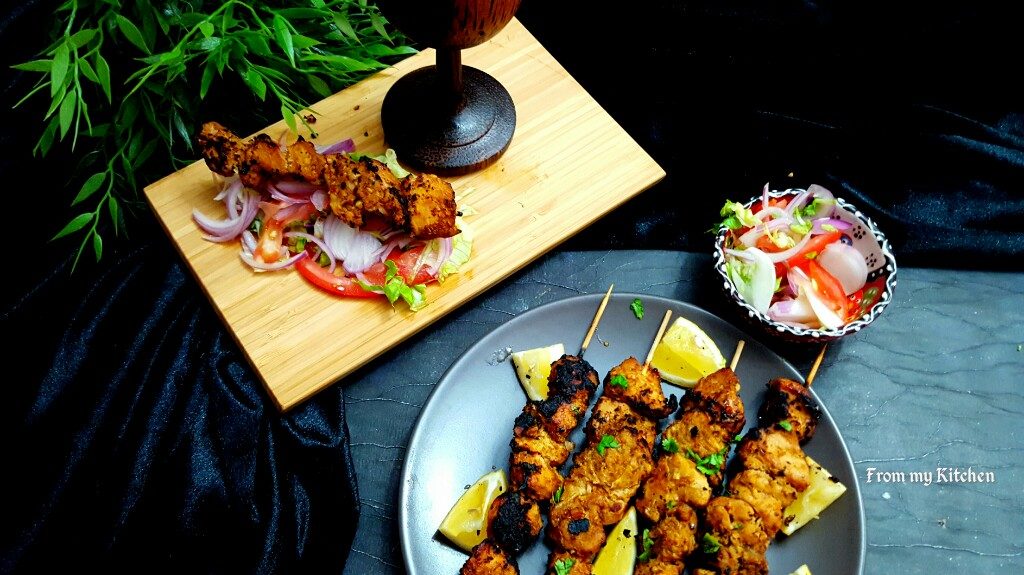 Happy Cooking!