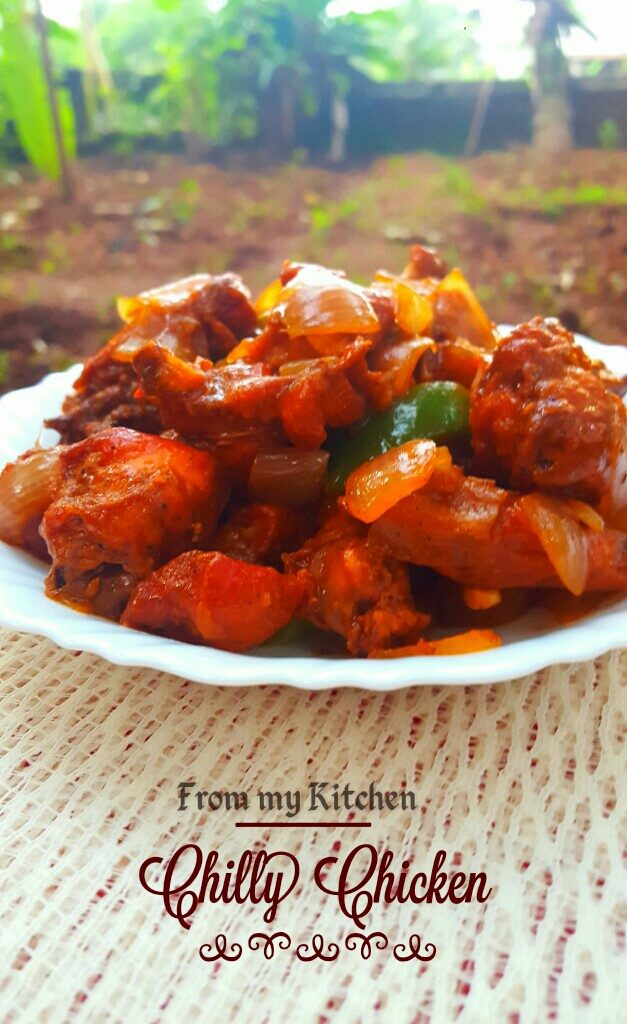 This is one of my favorite chicken dish!Seriously i love this like crazy!The crispy coated chicken with semi saucy gravy and the slightly crunchy veggies makes it really taste delicious!I know this is a common recipe that made in every house,but all has different recipes..Here is my version of the yummilicious chilly chicken.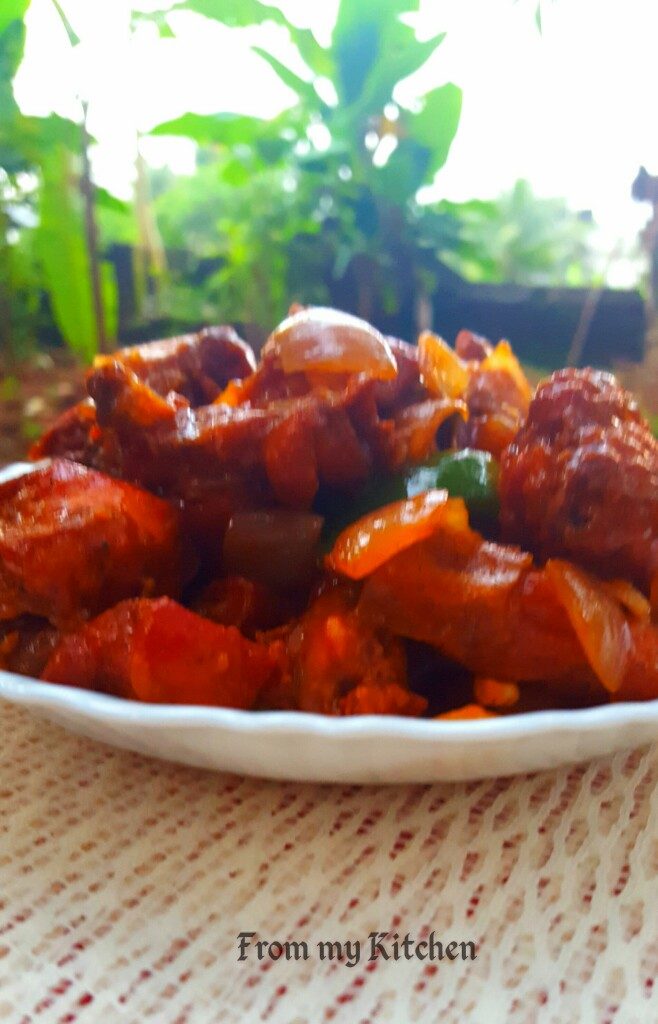 One of my aunt makes the world's best chilly chicken and everybody loves her chilly chicken with Malabar porotta!That's an out of the world combination to go with!!Really you have to try it.But whenever we tried to make the same it never match her's!hehe!This one i think,i some how managed to reach almost her level!(but still not fully)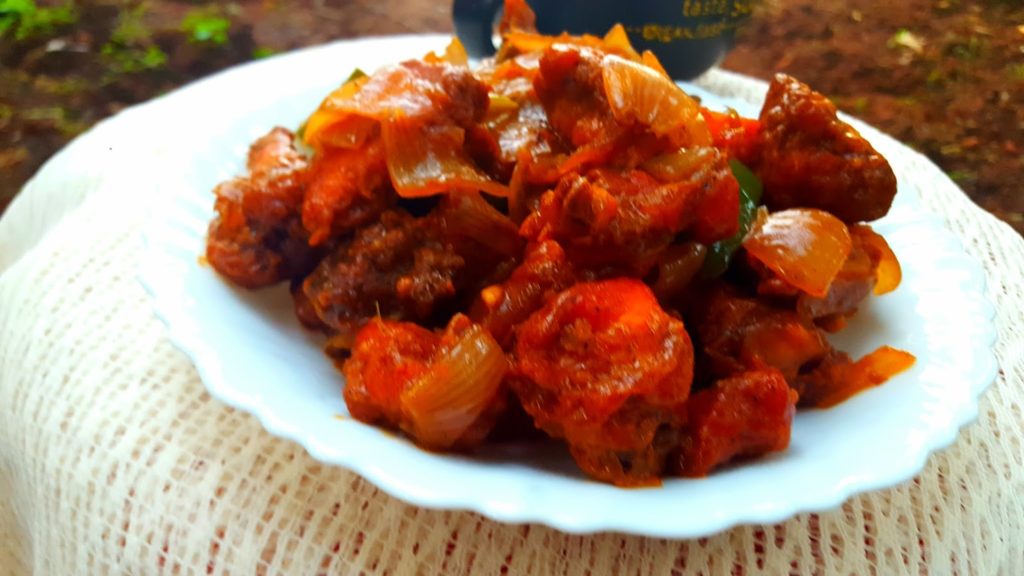 Can you see the pictures are taken outdoor..This one i made from my home(India)and i totally forget to upload.When my cousin asked me that, what about the chilly chicken we shoot from backyard i was like ah!And i scrolled down and got it!Hope you will try this chilly chicken,also i will be happy if you share your special take on it!
Ingredients
1 small chicken cut into small pieces
1/2 to 1 tsp pepper powder
Salt to taste
1 tsp soy sauce
2 tbsp Cornflour
2 tbsp All purpose flour
For Sauce
2 green chilly
1 tbsp garlic chopped
1 tsp ginger chopped
3 medium onions
1 bell pepper
1 tomato(optl)
2 tbsp Soy sauce
1n 1/2 tbsp tomato sauce
1 tsp pepper powder
Salt to taste
1 tbsp cornflour
Method
Mix egg,salt.pepper,cornflour and all purpose flour in a large bowl.
Dump the chicken in it and mix well to coat all the chicken pieces.(If you feel like the flour is less enough to coat the chicken add some more)
Let it sit for 1/2 to 1 hour and then deep fry it.
In a wok add 2 or 3 tbsp of fried oil.
Add green chilies,chopped garlic and ginger cook for few seconds,
Add cubed onions saute for 2 minutes on high flame.
Then add capsicum and tomato cut in cubes and salt.Cook until the veggies are lightly soft but it should retain it's crunchiness.
Add all sauces and pepper mix well.Add a pinch of red food color at this stage.
Add fried chicken in it mix well.Pour 1/4 cup of water if you need more gravy.
Make cornflour slurry by mixing the cornflour in the same bowl where we marinated the chicken. Pour in the chicken gravy.
Check for the seasonings and add.Last pour a tsp of vinegar and switch off the flame.(You can add a pinch of sugar to balance the flavors)