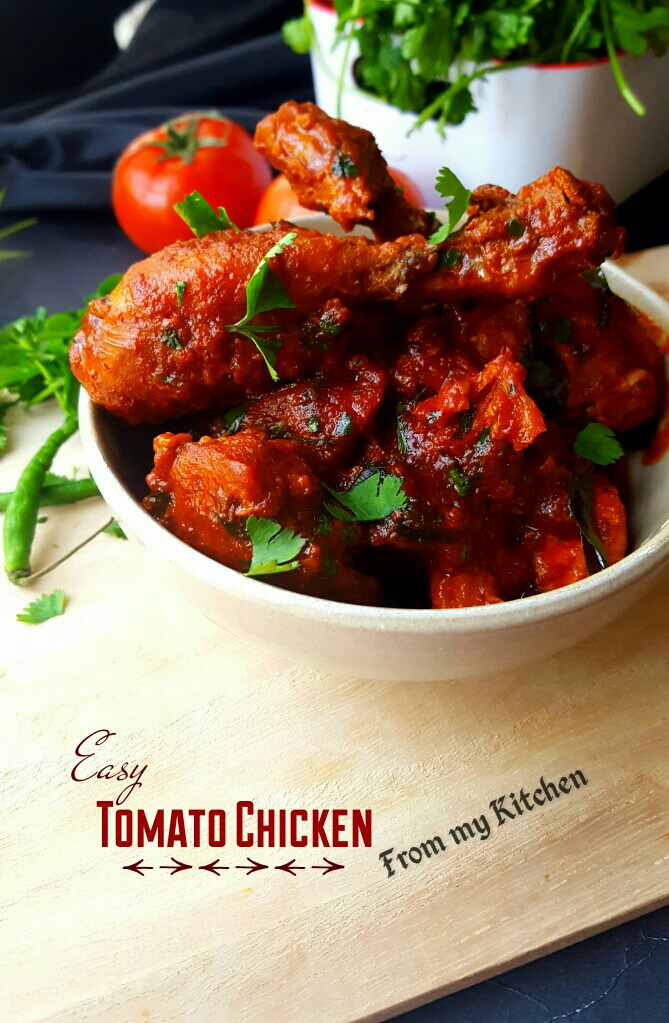 At last tomato chicken is on the blog!Yaay!When i'm posting fried rice i told you about a tomato chicken umma(mom)used to make.Here is it.This is a perfect recipe for a quick fix meal.This can be served as a fry with less gravy or as a semi gravy type.It's a delicious recipe with simple ingredients that are always in handy.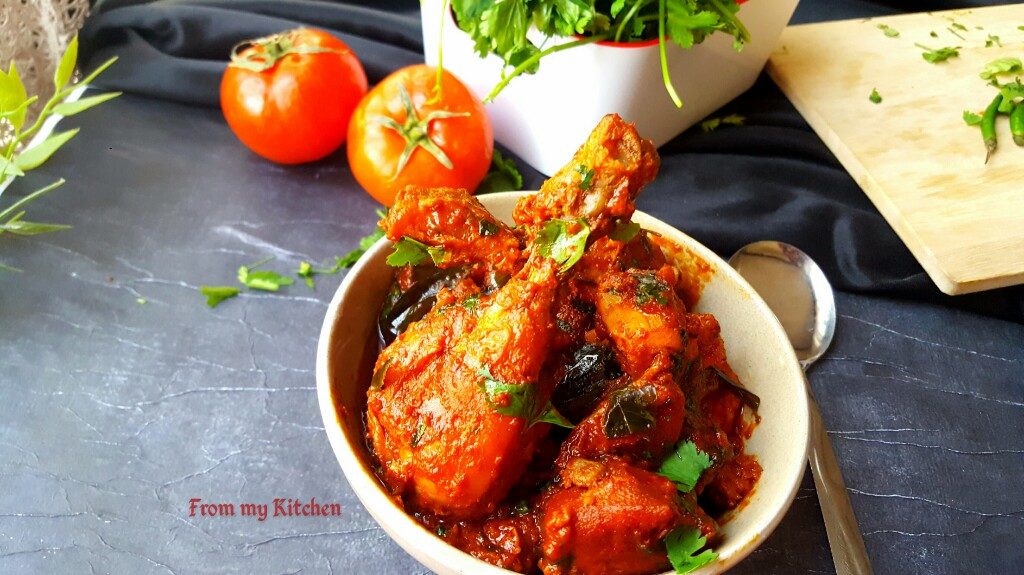 This is my mom's recipe which she always used to make when there is any sudden guests.This is a perfect complement to biriyani,fried rice baturas and all.We all just love it.I made it with battura as a semi gravy type.I already have one tomato based curry on the blog.Check here.What i love about umma's recipe is they are super simple and delicious.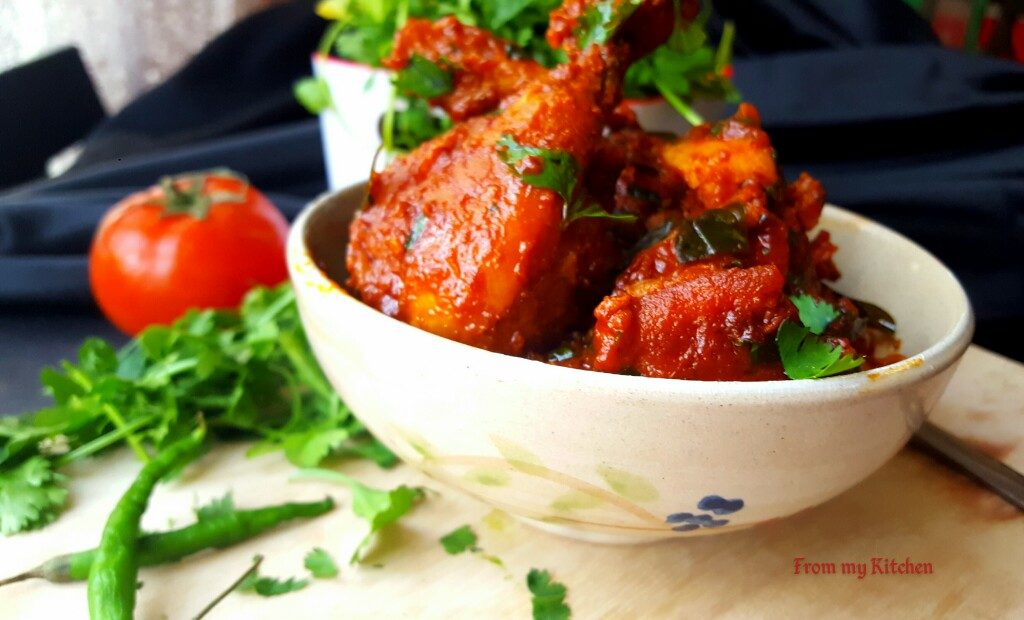 Here chicken is first boiled and then shallow fried.Then in the same oil we make the tomato gravy.I just love the savor of green chilies sauteing in the oil.Anyone like me here?It really provides an amazing flavor and kick to the dish.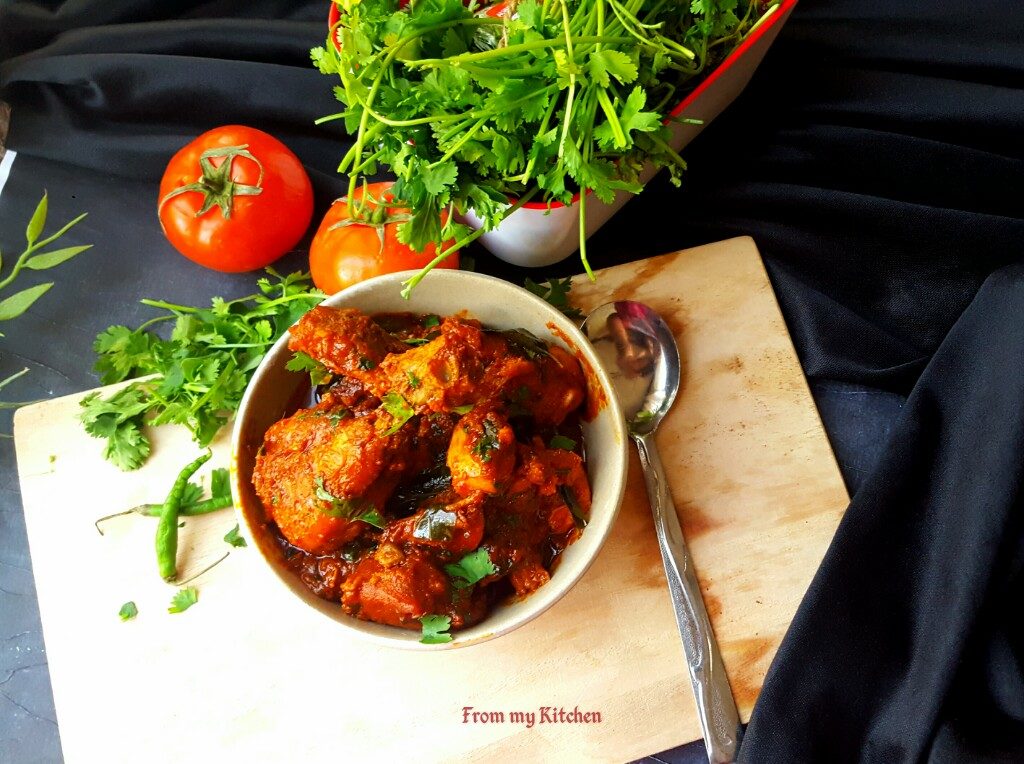 Over to the recipe
Ingredients
1/2 kg chicken
2 to 3 tsp chilly powder
1/2 tsp turmeric powder
salt to taste
1 tbsp ginger
1 tbsp garlic
2 tomatoes pureed/4 tbsp tomato paste
Water 1/2 to 3/4 cup
3 green chilies
Few curry leaves
Lots of coriander leaves
Oil to shallow fry
Method
Boil the chicken with chilly powder,salt,turmeric powder and ginger garlic paste with some water.
When chicken is 3/4th done,take out the pieces and reserve the stock for later use.
In a frying pan add 3 to 4 tbsp oil and shallow fry the chicken.
When it's done remove the chicken.
Add curry leaves and green chilly slits.
Pour pureed tomatoes or tomato paste stir well and cook for few sec.Pour the remaining chicken stock and some water simmer this for few minutes until the rawness of the tomatoes are gone
Add fried chicken in it and mix well.Garnish with coriander leaves and switch off the flame.
If you want it as a dry fry simmer it or else add some more water and make it as a semi gravy consistency.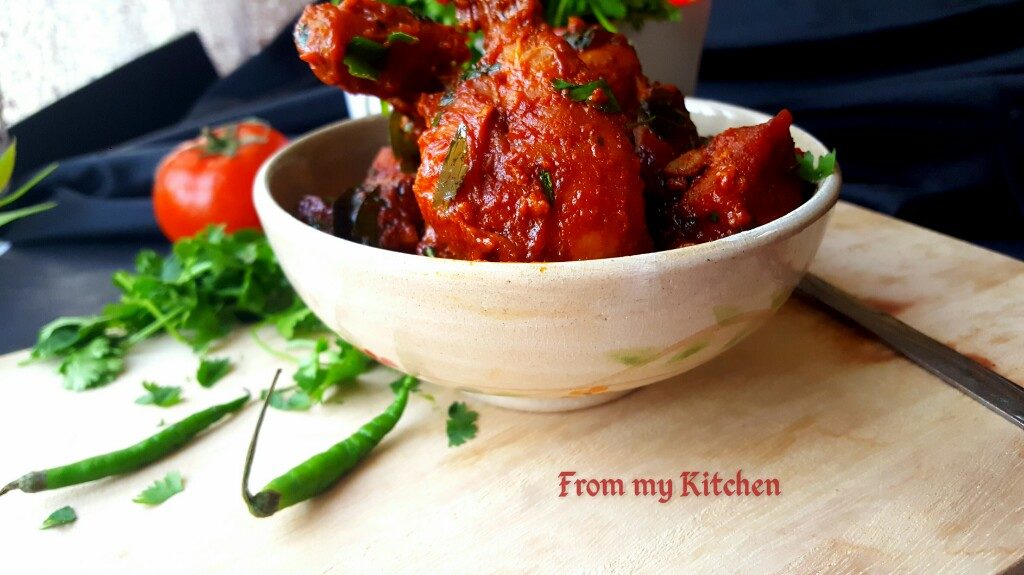 Notes:Don't add too much water and make it so liquidy.
Add a pinch of sugar to cut the sourness of tomato(if you feel like)
We make it with tomato paste as it gives a vibrant red color to the dish.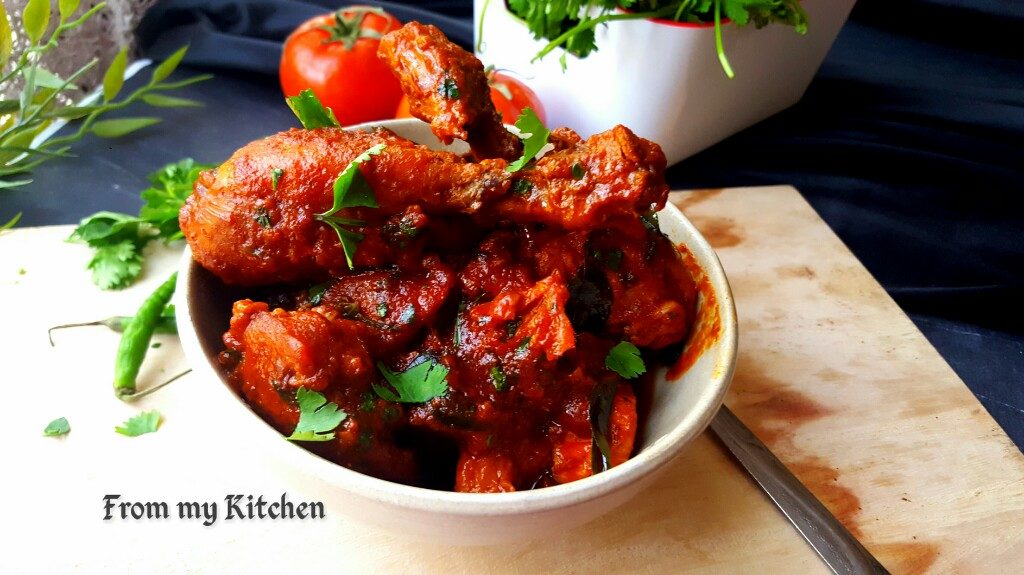 Relish it with your dear ones!!
Happy Cooking!