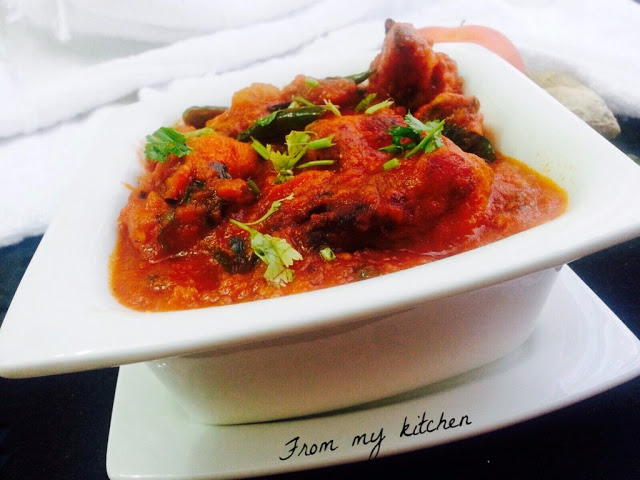 It was a super hit!I love to experiment with chicken. It's easy to do as how we want,It will cook fast and will taste wonderful almost in all the way!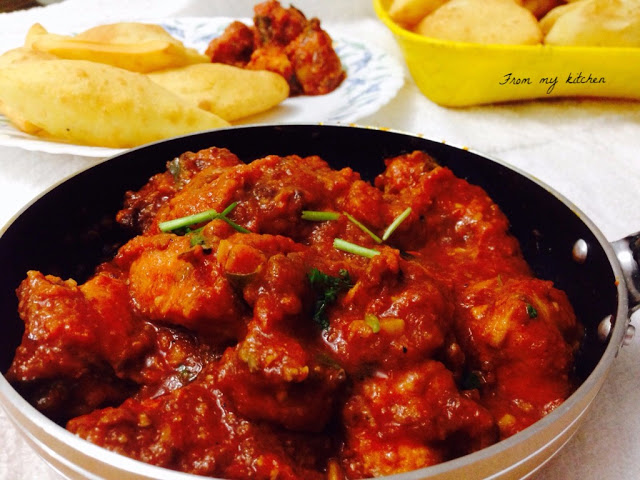 Fried chicken in a spicy tomato gravy!I made it in Indian style(I mean chicken fried in a light crispy spicy coating) and it was super yumm!First boiled chicken with some spices and then coated it with some flour and cornflour to get a crispy coating and shallow fried it.Then made a spicy tomato gravy and mixed it up all.slurp!
I love tomatoes and garlic!My mom use to make a tomato chicken which is very yummy!Actually I intended to make that but when I started cooking I made some of my twists and this yummilicious dish came out.The fried chicken in this dish take it to another level.Try it out,it was super yumm!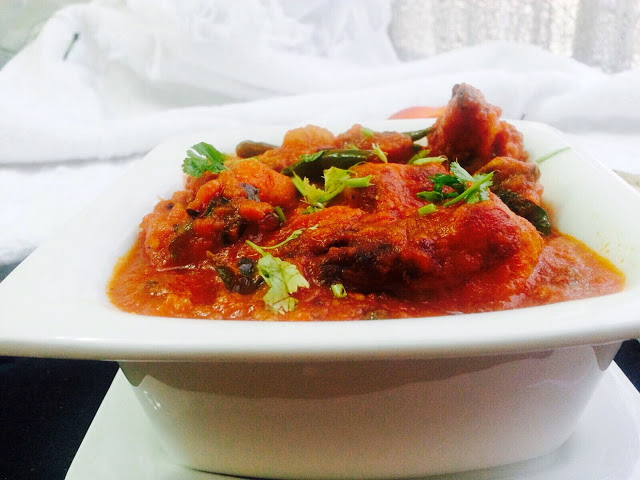 Ingredients
To boil Chicken
1/2 of a chicken
2 tspn chilly powder
1 tspn ginger paste
1 tspn garlic paste
1 tspn soya sauce
1 tspn lemon
Salt to taste
For Coating
1 to 2 tblspn yoghurt
1 tblspn cornflour
1 tblspn maida
For Gravy
3 hot green chillies
1 n 1/2 tspn ginger
1 n 1/2 tspn garlic
Some Curry leaves
2 tblspn tomato ketchup
2 tomatoes pureed
2 tspn tomato paste
Salt to taste
Method
Boil chicken with above ingredients and reduce all the water in it let it cool a little then pour yoghurt and mix. Add flours and coat well(it's only a slight coating).In a pan pour some oil and fry the chicken.
Take 2 tblspn of fried oil in a sauce pan put in green chillies,ginger, garlic and cook,Then add tomato ketchup and saute.(If you want to add chilly powder add in this stage.)Pour tomato puree and tomato paste and cook until done.Then add fried chicken and mix well.Garnish with coriander leaves.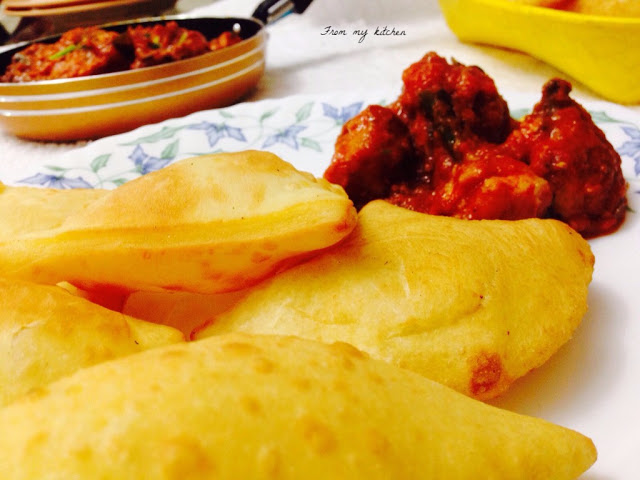 It will go very well with Batura.Very nice combi!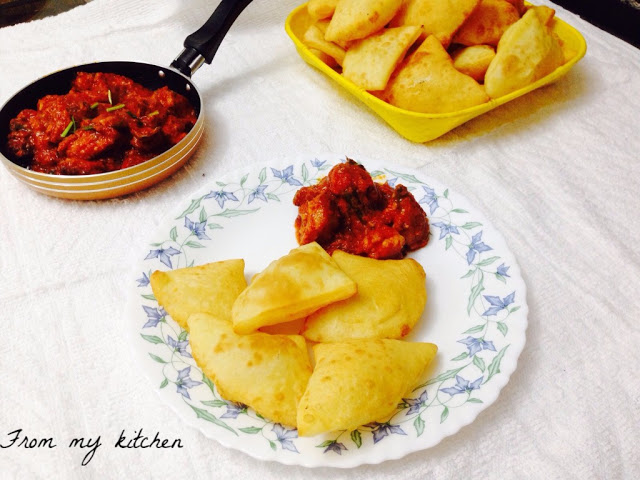 I shallow fried the chicken not deep fried
Its very important to use nonstick pan if you are shallow frying,otherwise the flour coated chicken tends to stick at the bottom of the pan.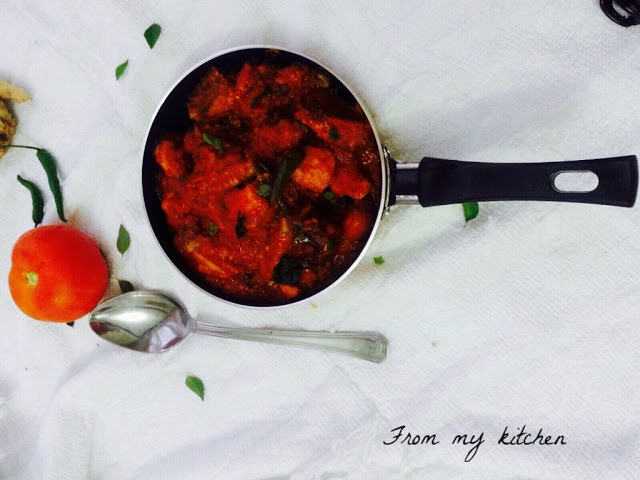 ENJOY!