Common Dish!But Perfect Restaurant Style.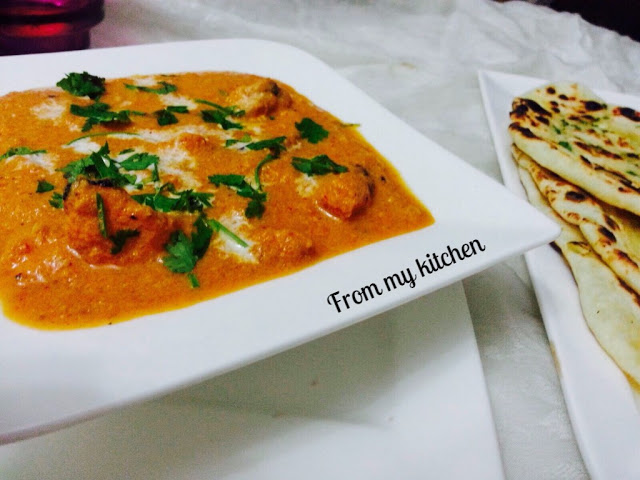 World famous butter chicken.Everyone has their own version for it.This one tastes divine.Grilled, well marinated chicken in the rich makhani (butter) gravy.Yes it taste too good even those who don't like butter chicken will like this one.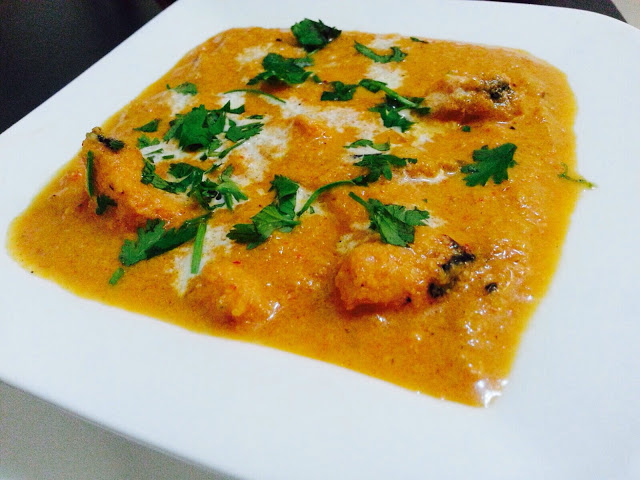 Its a must dish in all Indian Restaurants,right?The chicken is first marinated with some spices and yoghurt and then grill it and coat it to the pureed butter gravy and lastly adding cream oh yumm! .The charred chicken in the gravy is just so …………… no words.hehe!Irresistible taste…..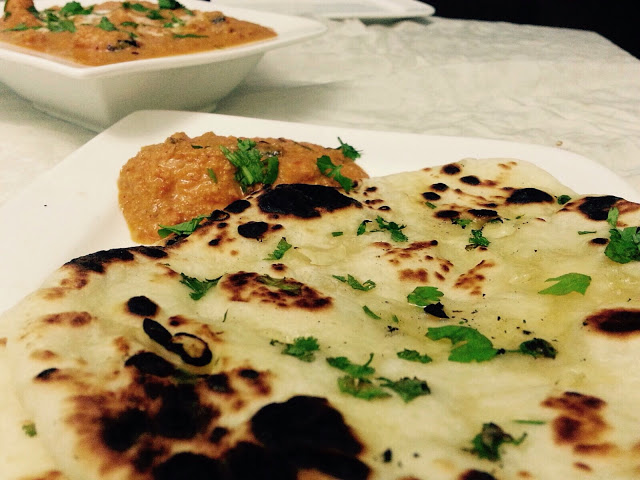 Ingredients
500 gram Chicken
3 cloves garlic
1 inch piece ginger
4 tblspn yoghurt
1 tspn chilly powder
1/2 tspn coriander powder
1/2 tspn cumin powder
salt
For Gravy
1 onion
2 tomatoes
2 green chillies
1 tspn ginger
1 tspn garlic
1 tspn chilly powder
1/2 tspn cumin powder
2 tspn kasuri methi
1 tblspn tomato paste
5 to 6 cashews
2 tspn oil
3 tblspn butter
1/4 cup fresh cream
coriander leaves
Method

Marinate chicken with ingredients under marination and keep it at least for 1 hour.Then grill the chicken.Keep it aside.

In a pan pour oil put roughly chopped onion tomato green chillies cashews and saute and cook.

When its cool enough blend it to a smooth paste.
In the same pan pour butter add ginger garlic and saute well then pour the blended mixture add salt,chilly powder,cumin powder and coriander powder and mix well pour 1 cup water and let it cook for some time then add the grilled chicken mix and coat it well in the gravy then add cream, methi and mix well.Add coriander leaves and a splash of lemon juice.
I used Chicken breast piece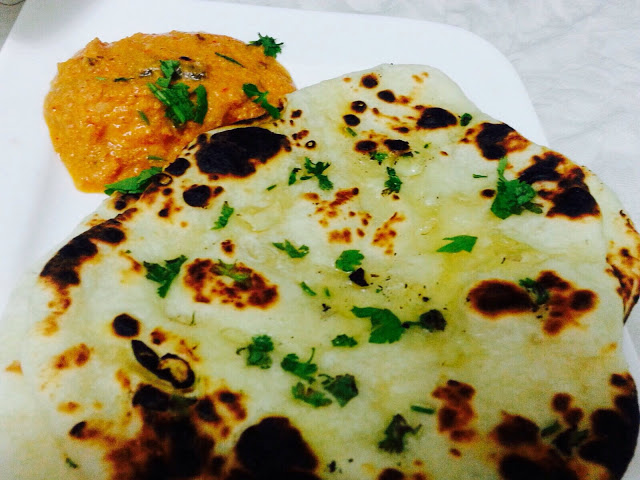 Perfect with naans n rotis!Enjoy your dinner.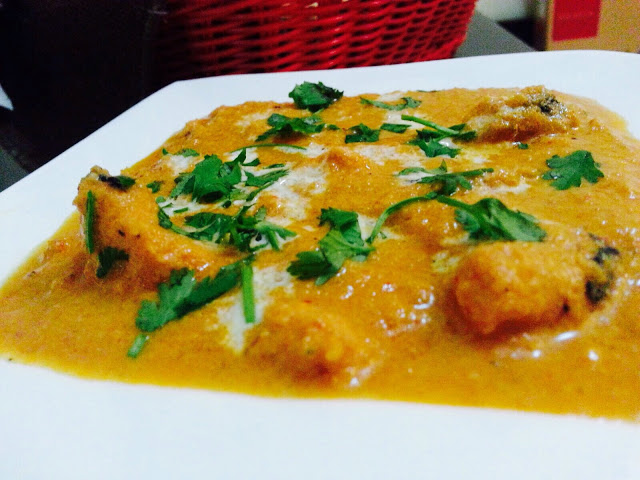 Happy Cooking!