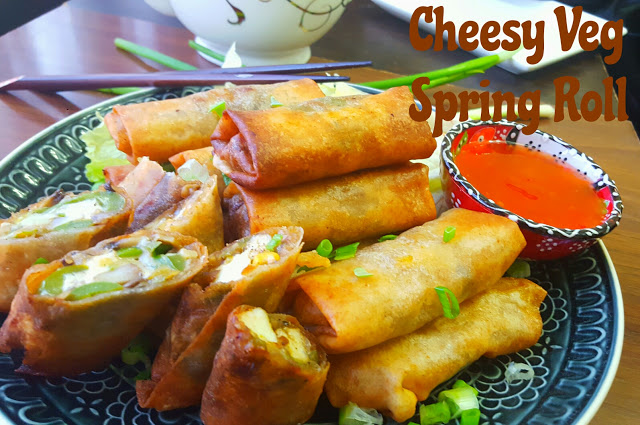 Crispy bites of the pastry and the cheesy peppery filling with slight crunch of mushroom and corns are just incredible.No one can stop with one.Here i added mushroom,corns and paneer instead of the usual veggies like carrots,cabbage and capsicums.But you can add any veggies of your choice.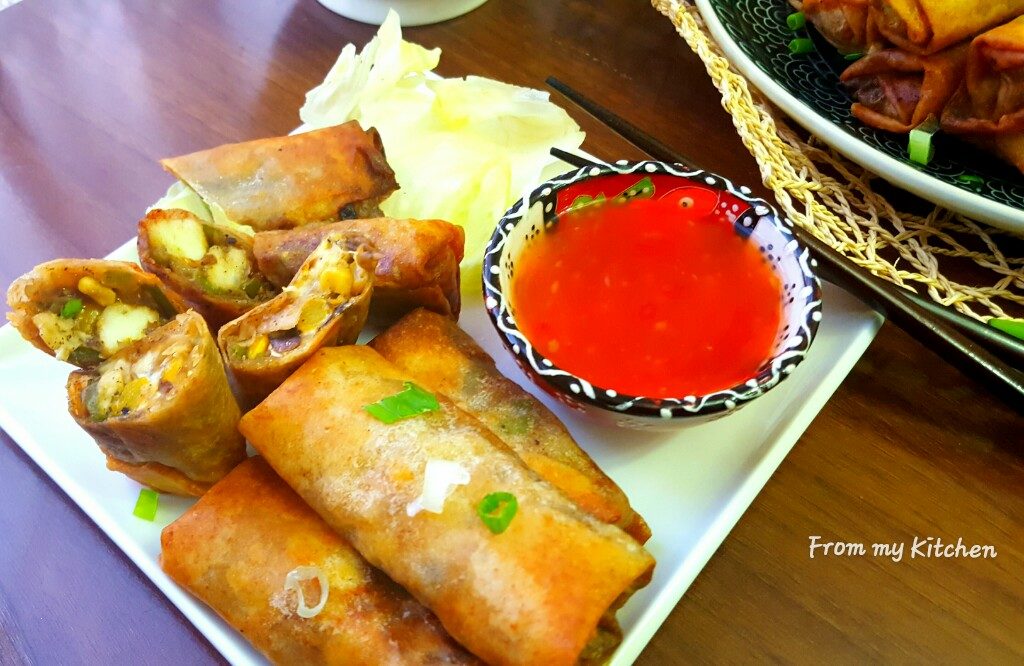 Fried goodies in this weather is really what we enjoy!It's long time since i made something fried and cheesy,Just to stay away from those stuffs.Spring rolls are really easy to make with that store bought pastry sheet.That makes life much easier!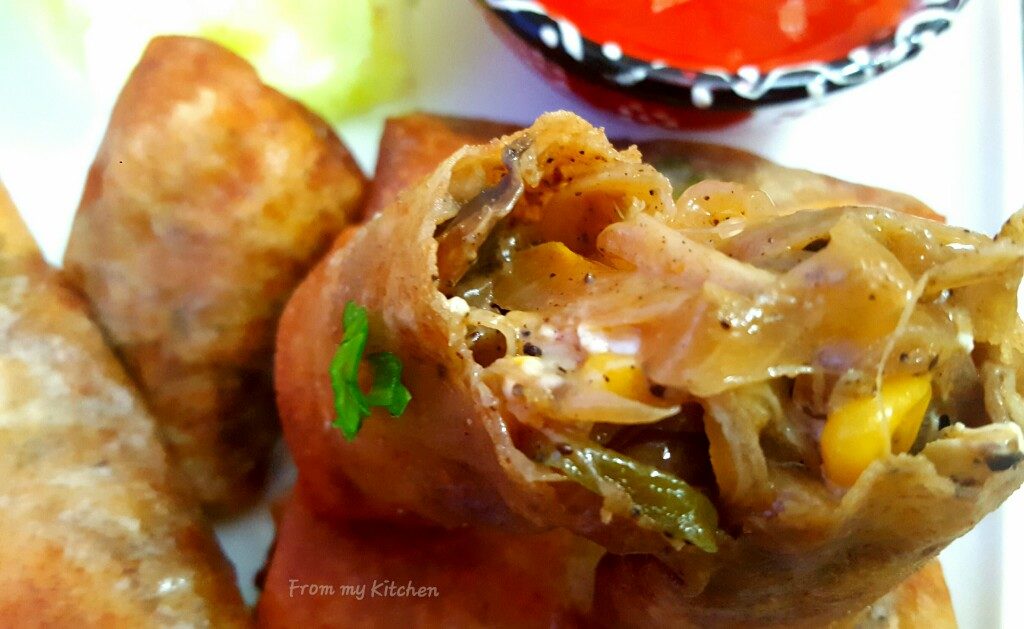 From my hometown we used to prepare spring rolls by making thin crepes and then fill, roll,crumb coat and fry it.And here it's so simple to do with this pastry sheet.But that has a different and amazing taste too.Will share the recipe whenever i can.
Simple and delicious treat with all the kids favorite veggies and cheese.Kids will love it surely.Do try it .I used wheat pastry here.
Ingredients
15 spring roll pastry
1 medium onion
1 hot green chilly
4 cloves garlic sliced
Small piece ginger sliced
Lots of mushrooms slices
Hand full of sweet corns
1/2 of a yellow bell pepper sliced
1 to 2 tsp pepper
1/2 tsp chilly flakes
1/2 tsp Italian seasoning(optl)
Salt to taste
1 tsp soy sauce
1 tsp tomato sauce
Lots of spring onions
3 to 4 Cream cheese cubes(cut into chunks)
Mozzarella cheese
2 tbsp oil
Oil for frying
Method
Slice and keep all the veggies ready.
In a pan pour oil then add sliced garlic and ginger saute for few second.
Then add onions,green chilly and salt cook until its soft,but lightly crunchy.
Add bell pepper,mushroom cook for few minutes.
Add pepper.chilly flakes,seasoning and sauces along with corns and small cubes of paneer. Mix well.Check for seasoning and add.
Lastly add chopped spring onion whites and greens.Switch off the flame and add chunks of cheese cubes in and mix.No need to melt completely.
Now start rolling spring rolls.When you stack it with filling put some grated mozzarella on top.Then roll it and deep fry.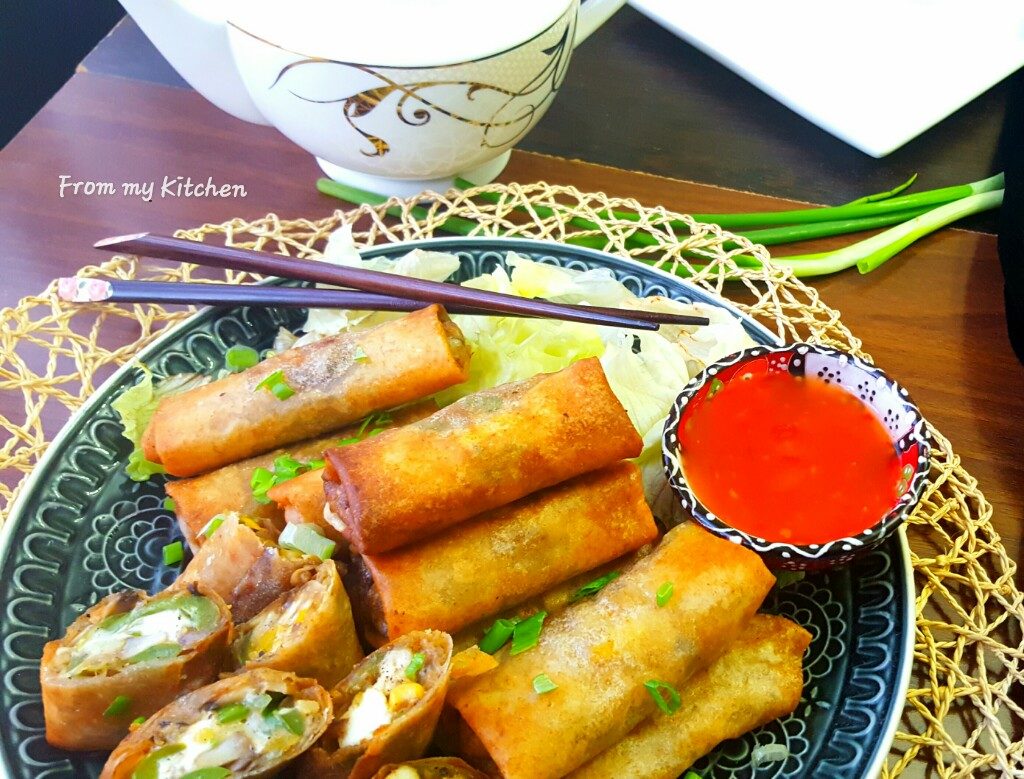 Happy Cooking!