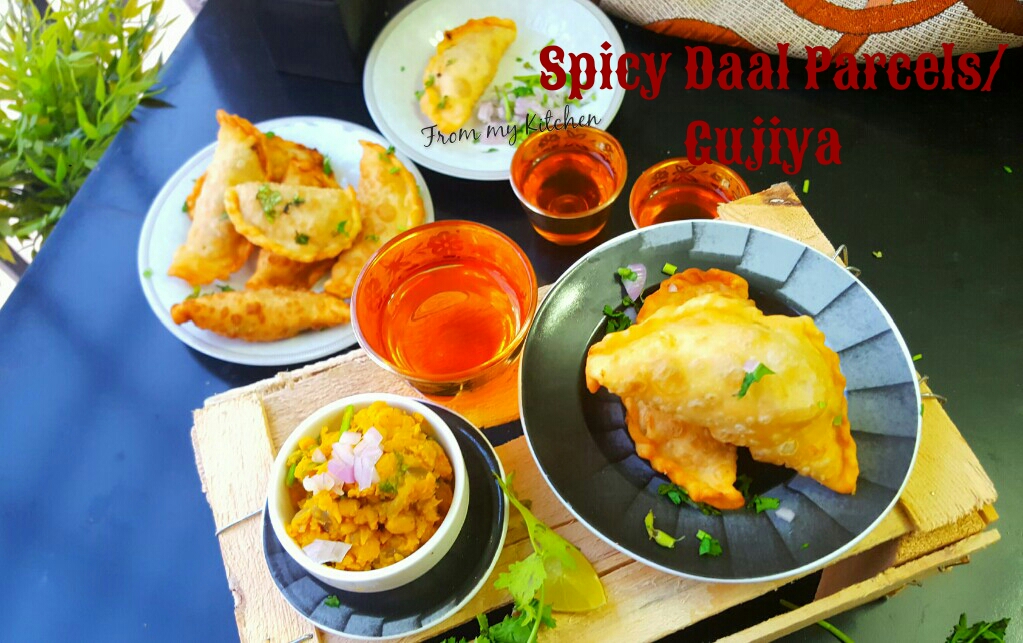 Fried goodies are always a crowd-pleaser!!Now a days people are getting more health conscious and skipping such oily foods!But if the climate is cold and some one offer you hot hot pakodas or any other scrumptious fried goodies who can say no??I never can!!hehe!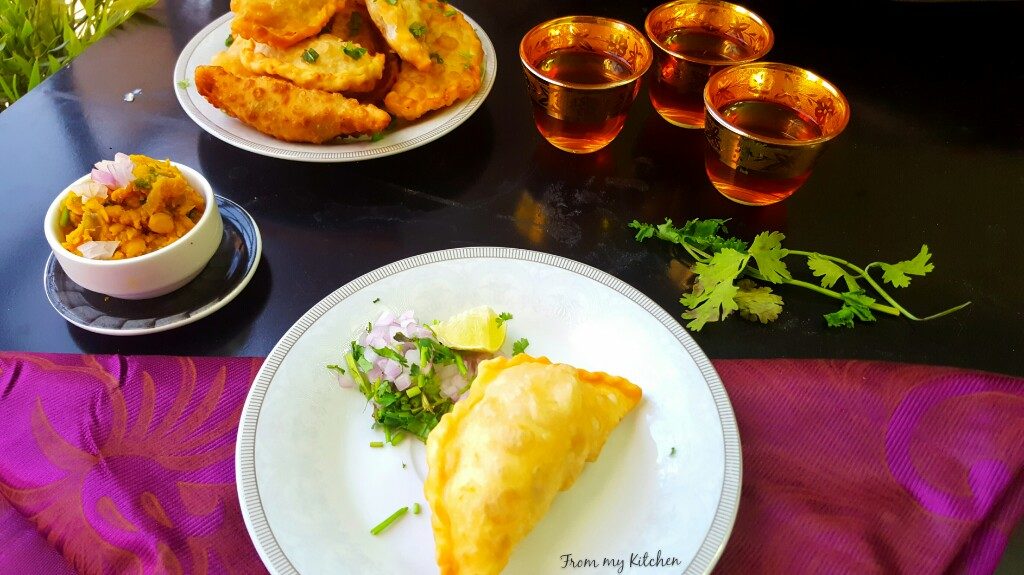 This is so simple yet delectable treat especially for those who love dal!In our home Ada(what we call for spicy gujiya )is a staple item during Ramadan!We all love it and have it like crazy while breaking fast!But we use to make it with beef,chicken or fish fillings!Never tried it with daal.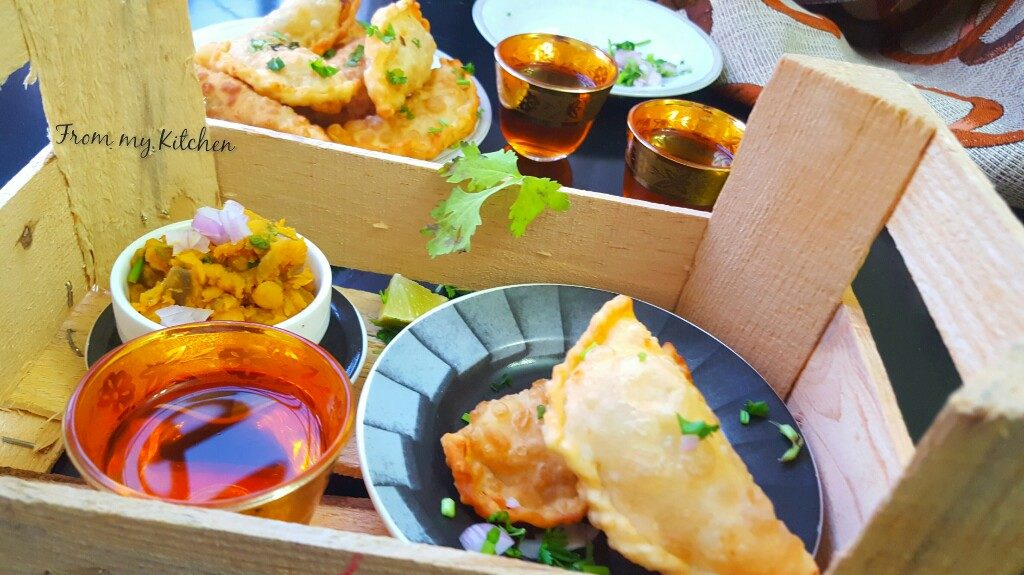 This one was introduced to me by my cousin Sharwana. Thank you so much shanithatha for this yummy recipe,we just loved it!She said this is the specialty of Calicut district of kerala "Paripp Ada"(Parip means dal)
This is so simple to prepare,I made some slight changes in the recipe.
Crunchy outer layer stuffed with spicy dal filling ,followed by some raw onion and coriander for extra crunchiness in the filling served with some lemon juice!!It was yummilicious!
Ingredients
For Dough
1 cup all purpose flour
1 tbsp oil/ghee
Salt to taste
Water to knead
For Filling
1 cup Bengal gram(kadala paripp)
Salt
1 tsp chilly powder
1/2 tsp turmeric powder
Water to boil
2 tsp oil
2 small onions
3 green chillies
1 tsp ginger paste
1 tsp garlic paste
few curry leaves
Salt to taste
Cumin powder(optl)
Oil for frying
Method
Soak daal for at-least 1 hour.
Knead the dough to a pliable dough with the above ingredients and let it sit for 15 to 30 minutes.
Boil daal with chilly powder,salt and turmeric powder.If there is any excess water drain it.
In a pan pour two tsp oil add chopped curry leaves, onion,green chilly,ginger-garlic and saute until the onions get translucent,
Now add the boiled daal and mix well.While mixing mash some of them and leave some like that.You will need a dry(without water) sticky filling.
last add chopped cilantro and cumin powder if you are adding,
Now for assembling
Make big balls out of the dough and roll it to a big thin round:Follow the instruction shown below
On top of that filling i added some extra onions n cilantro.This gives an extra crunchiness for this.
Seal it with fork or fold it nicely with your hands.
Preheat the kadai with oil for deep frying
Fry it in medium flame until golden brown and crispy.(don't make the temperature too high)
Serve it hot with some lemon wedges and hot chai!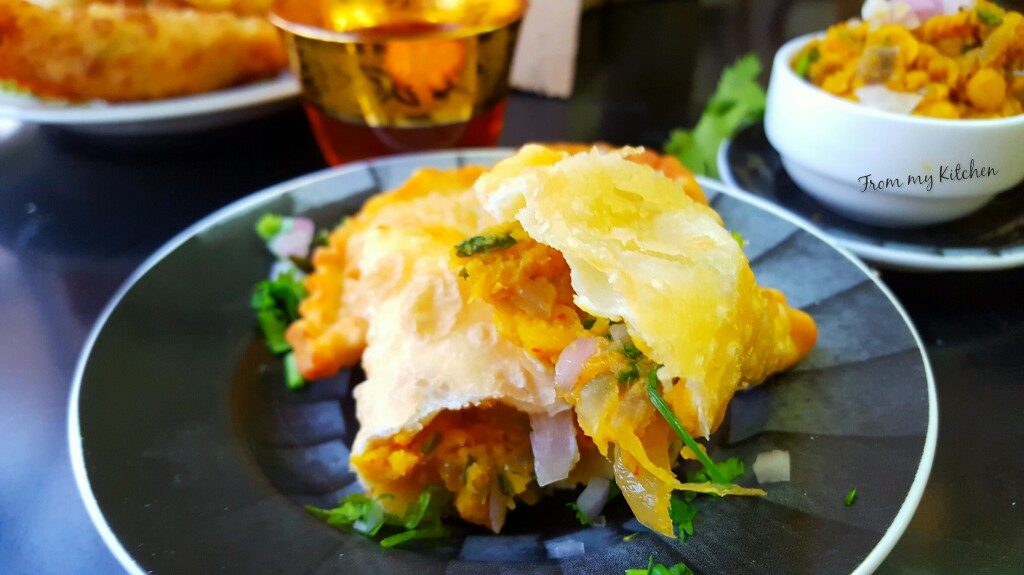 You can see the raw onions and cilantro that gives the extra crunchiness and yumminess to this spicy gujiya or ada…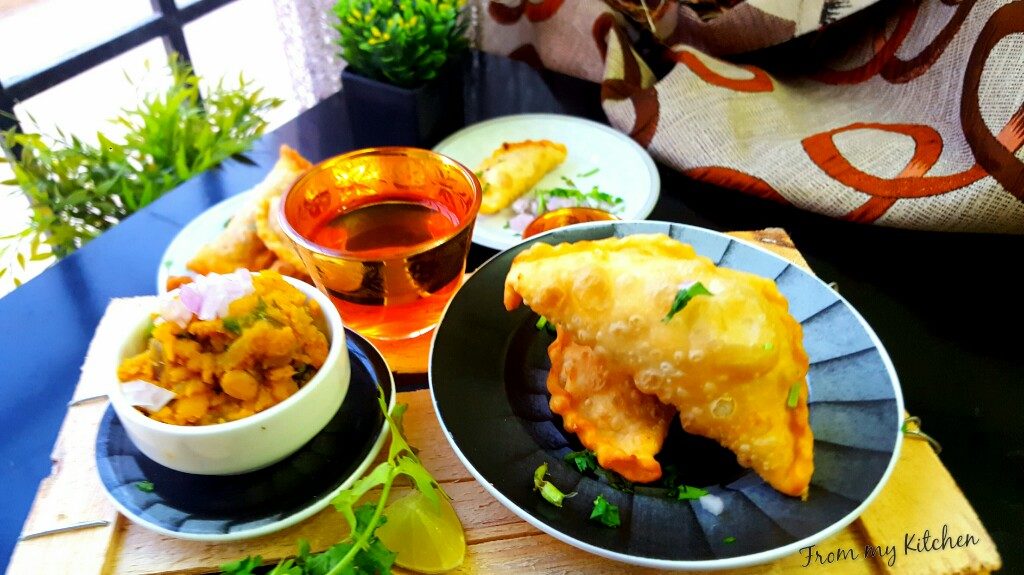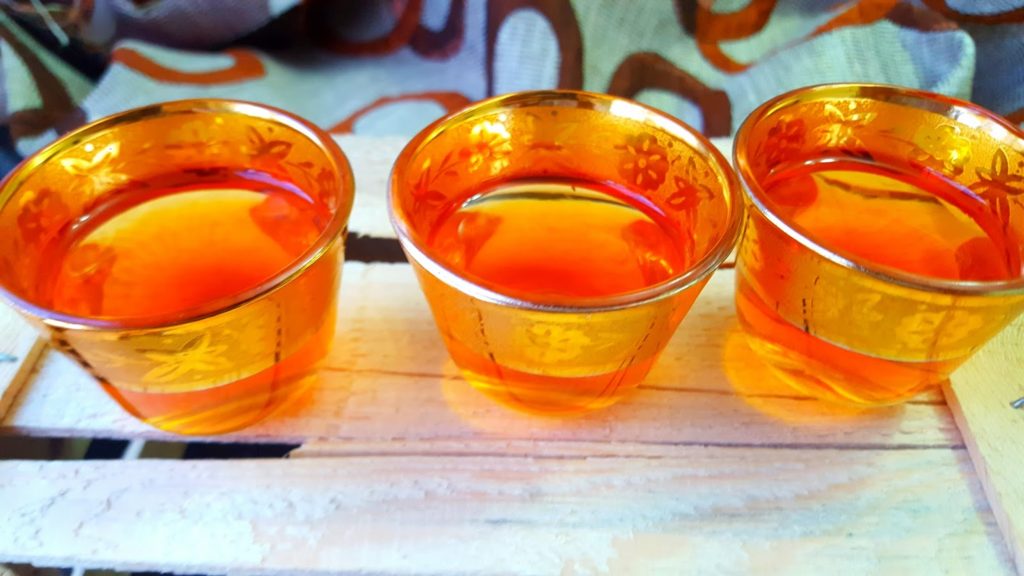 What can beat the hot and spicy goodness with these beautiful cups of tea…
Relish it!