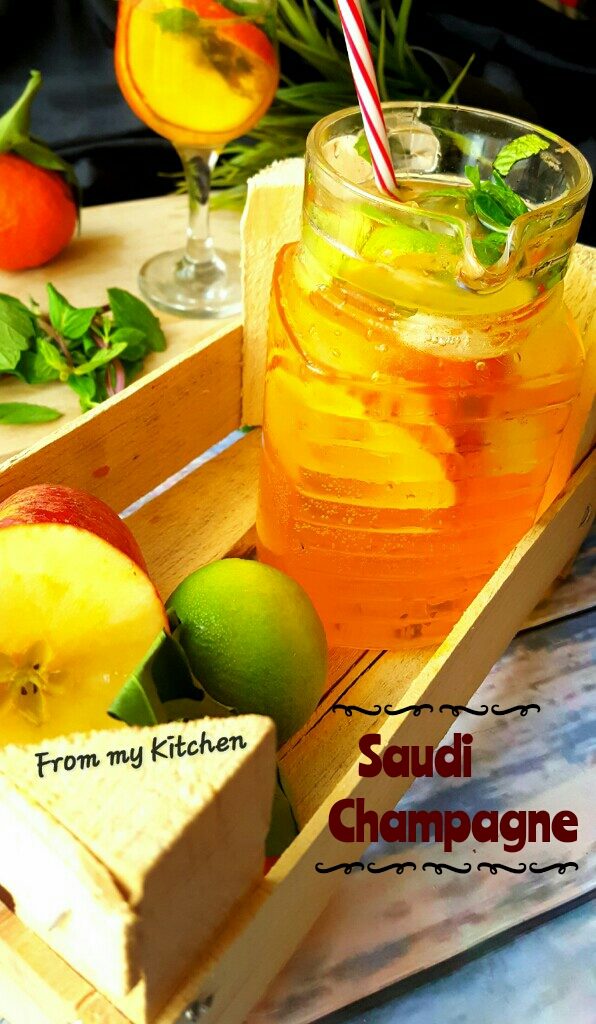 Saudi and champagne are those 2 words that never goes together!Right?But this is totally a non alcoholic drink that is favorite in Saudi Arabia.A lovely and refreshing drink i cherish every single sip!It includes many cut pieces of apple,orange and lemon along with apple juice and sparkling drink..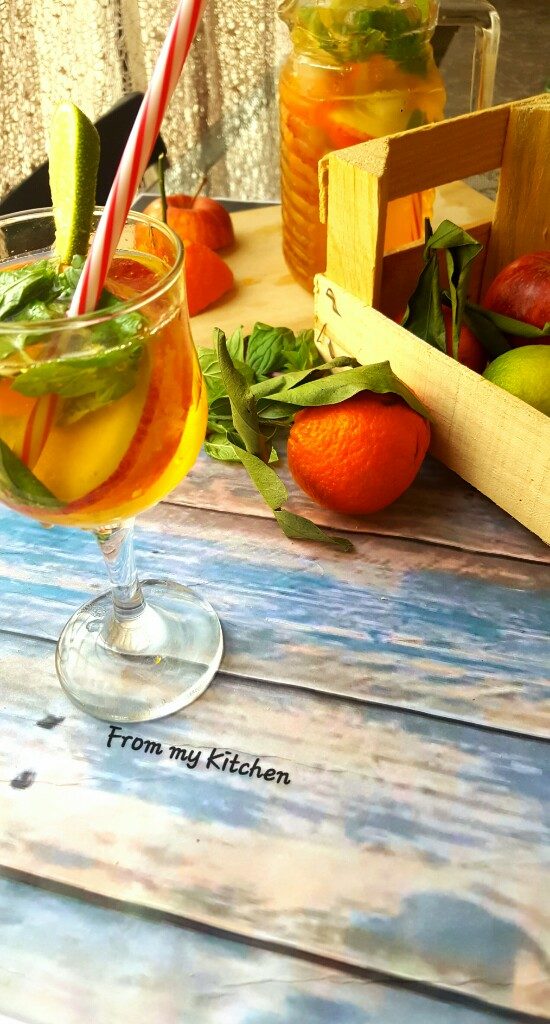 You all know how much i love such kinda drinks,this one is really a must try. that too without any blending and grinding.Yes it's all made up of cutting and mixing and voila your drink is ready.Before drinking i used to muddle some of the fruits so that all flavors really comes out.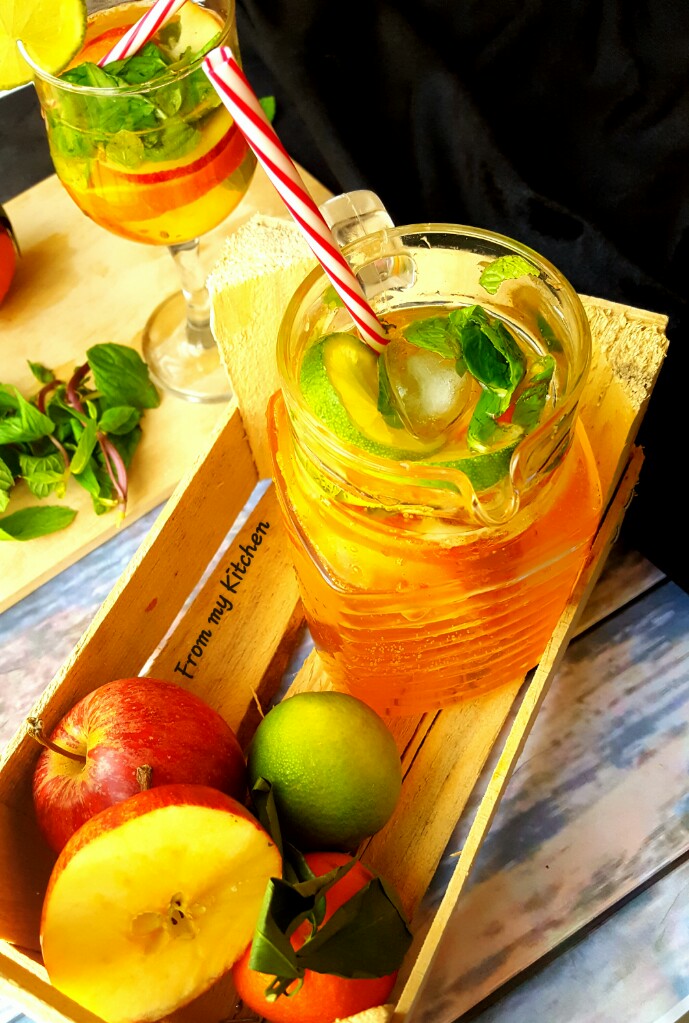 Kids too just enjoyed it.For Akif (2yearr old)i reserved without sparkling drink,so he too relished along with us.I know this is not an apt weather to share this kind of cold drink right?hehe! But sometimes we really crave for such drinks too.So here is a cold refreshing Saudi's favorite Champagne.You can proudly say i had champagne.Hehe!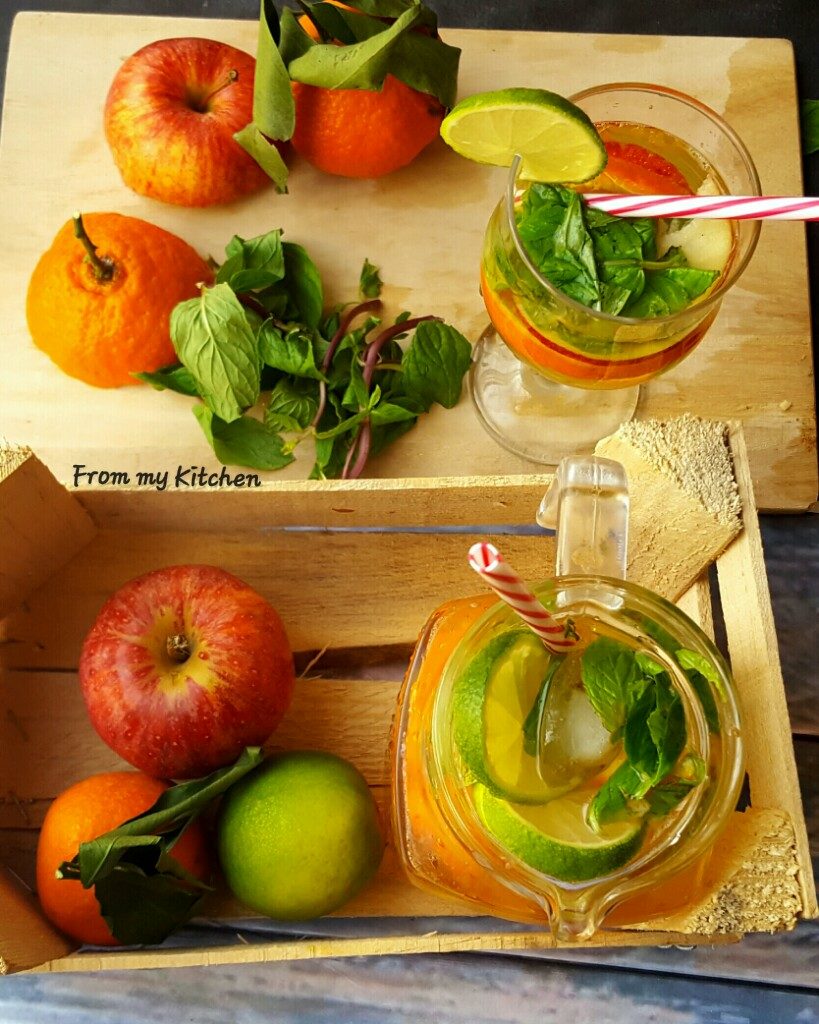 You can see how refreshing it looks!Over to recipe
Ingredients
1 small orange
1/2 of an apple
Some slices of lemon
few sprigs of mint leaves
2 cups apple juice
1 cup 7 up /soda
Lots of ice cubes
Note if you are using soda you will need to add some sugar syrup.
Method
Roundly slick the apple,orange and lemon keep it aside,
Take a pitcher or serving glass which you are going to serve.
In the pitcher add all the fruits,mint leaves pour half of the apple juice,ice cubes.1/2 7 up again apple juice and 7 up.Garnish with some lemon slices and straw.Muddle it a a little and enjooy!!
Note You may not need to add all the fruits there.Add accordingly.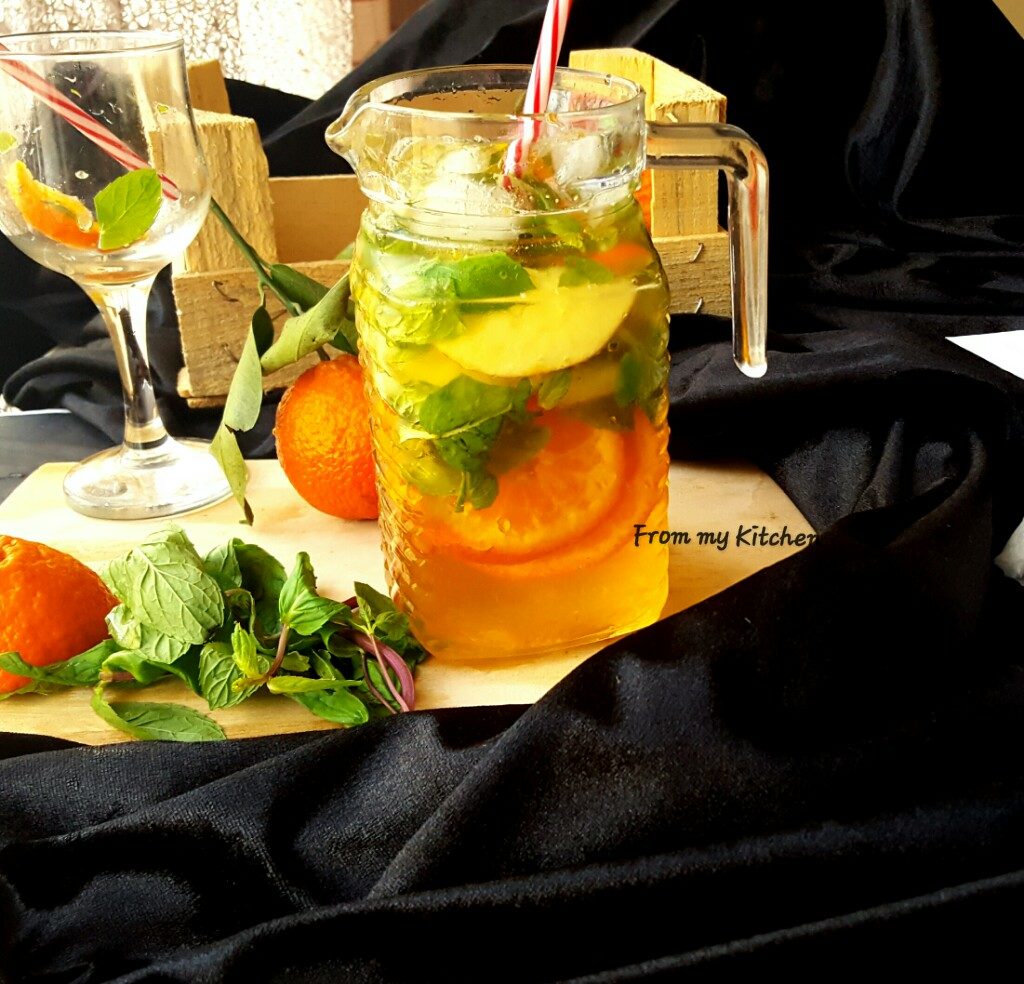 I'm so sorry that glass of champagne was all over.What can i do i can't stop myself!hehe!It's such a simple and soothing drink that you have to try it for sure.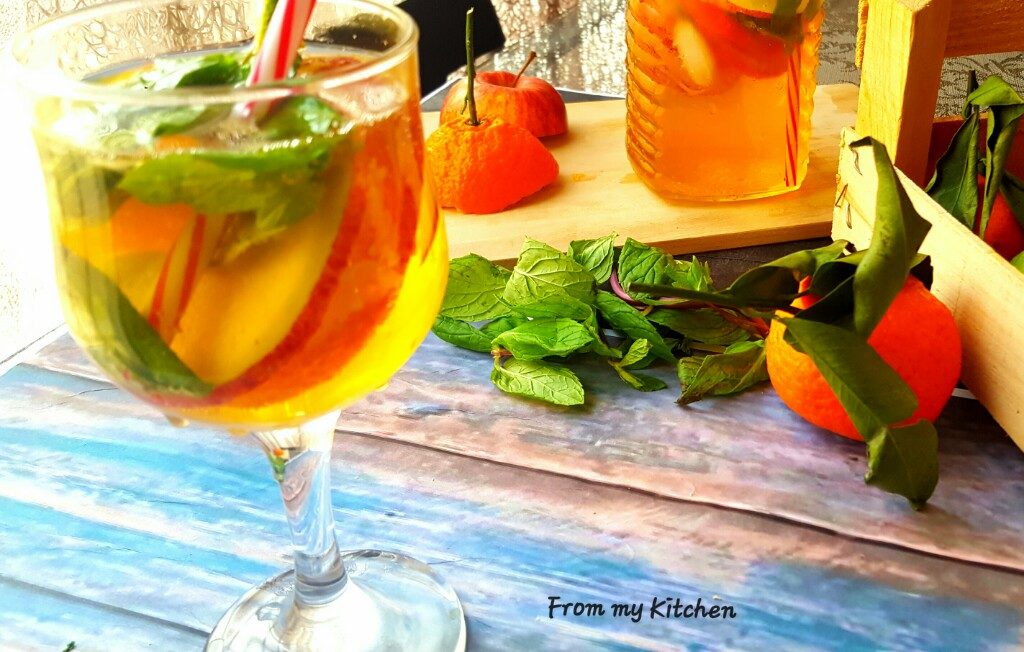 If you are someone like me do give it a try!It will be a great party drink for a barbecue night.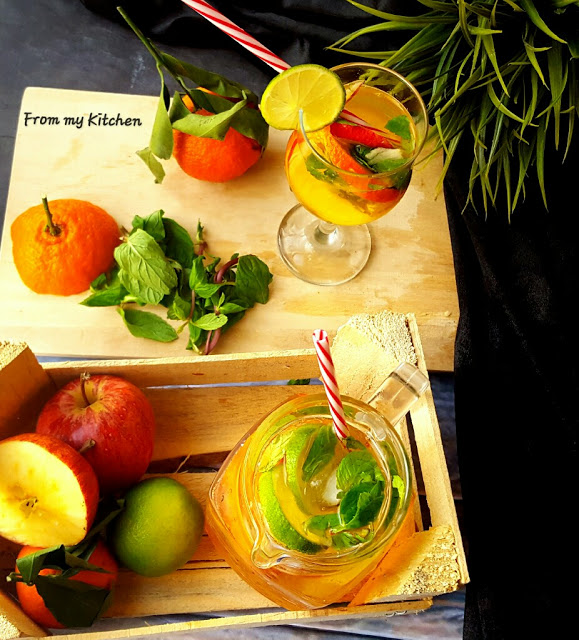 Relish!
Happy Cooking!