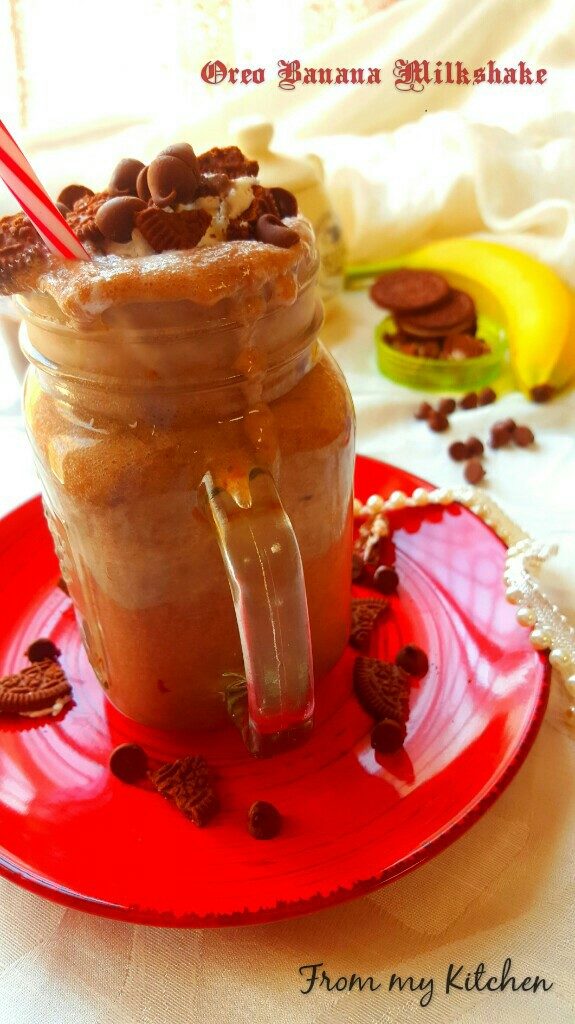 This is an instant energy booster for kids and obviously for those who loves Oreo.Chocolate and banana is a smasher.It's a creamy,silky and rich milkshake with some chunks of Oreo in it.topped with vanilla ice cream and choco chips.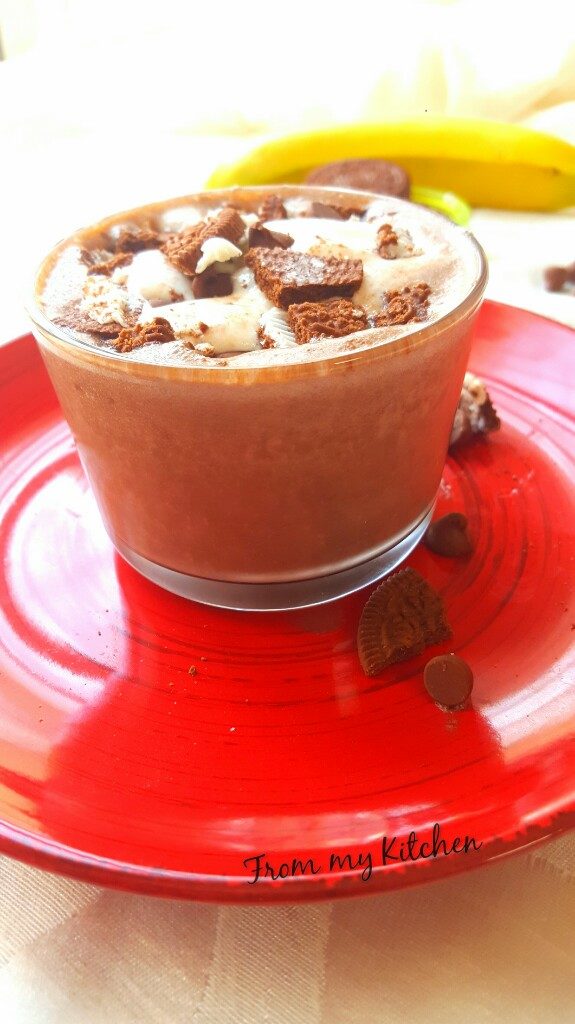 Back to routine after relaxed and fun filled vacation!Time flies,hmm…..how sad!But i missed my little space here!!So coming back with a simple yet delicious treat for you all.Kids will love this for sure as we are using their favorite ingredients with some healthy twist.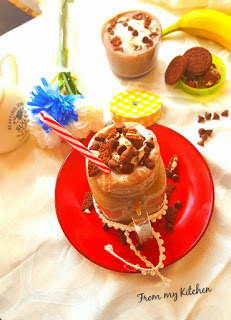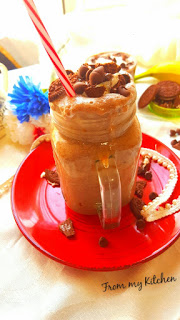 Loved the combo of Oreo and banana.In this i used banana,milk,Oreo biscuits and vanilla ice cream with some sugar and ice cubes then blend ,blend ,blend.Here all gone in a jiffy,hardly saved some for hubby!;-)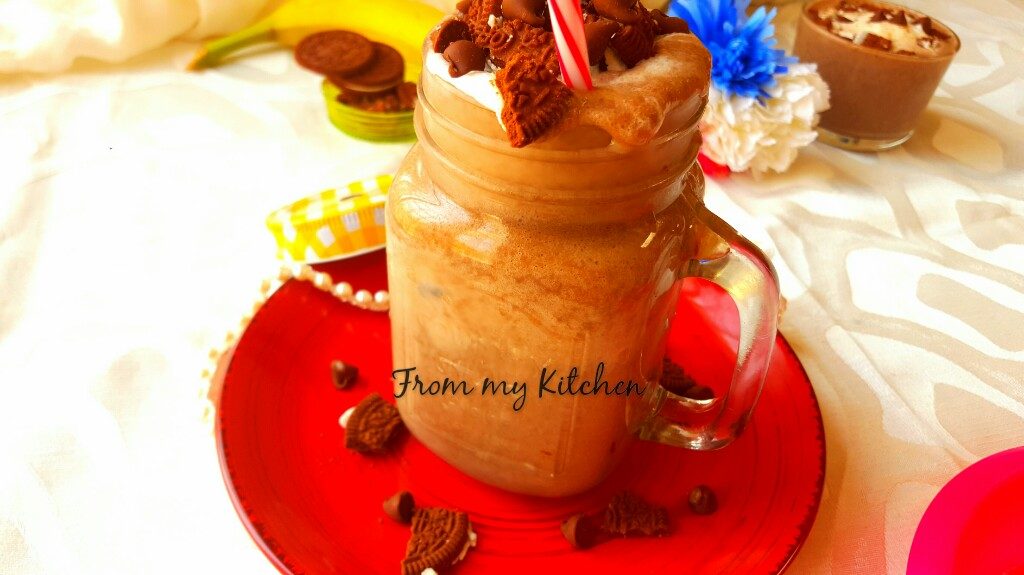 Ingredients
1 ripe banana
6 Oreo cookies
1 n 1/2 cup cold milk
1 big scoop vanilla ice cream
Sugar as needed
1/2 tsp vanilla
Some ice cubes
For topping
Vanilla Ice cream
Choco chips
Some Oreo
Method
Put all the ingredients in a blender and blend it until you get a smooth silky texture.Pour it in a serving glass,put some ice cubes and bite size chunks of oreos in it.Top it with ice cream and choco chips.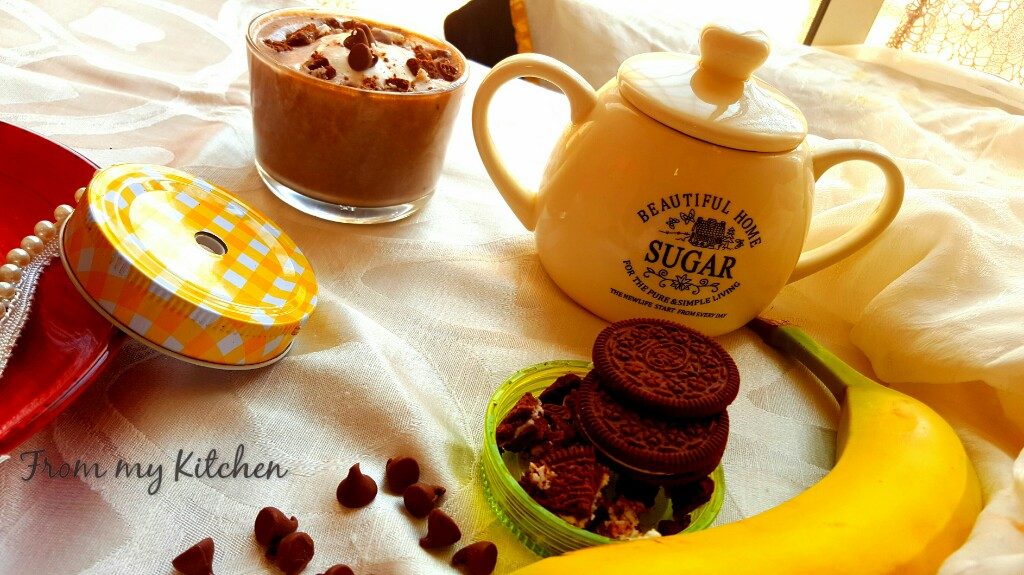 Enjoy the deliciousness of this creamy banana Oreo milk shake!
Stay tuned I will be back with many more new recipes.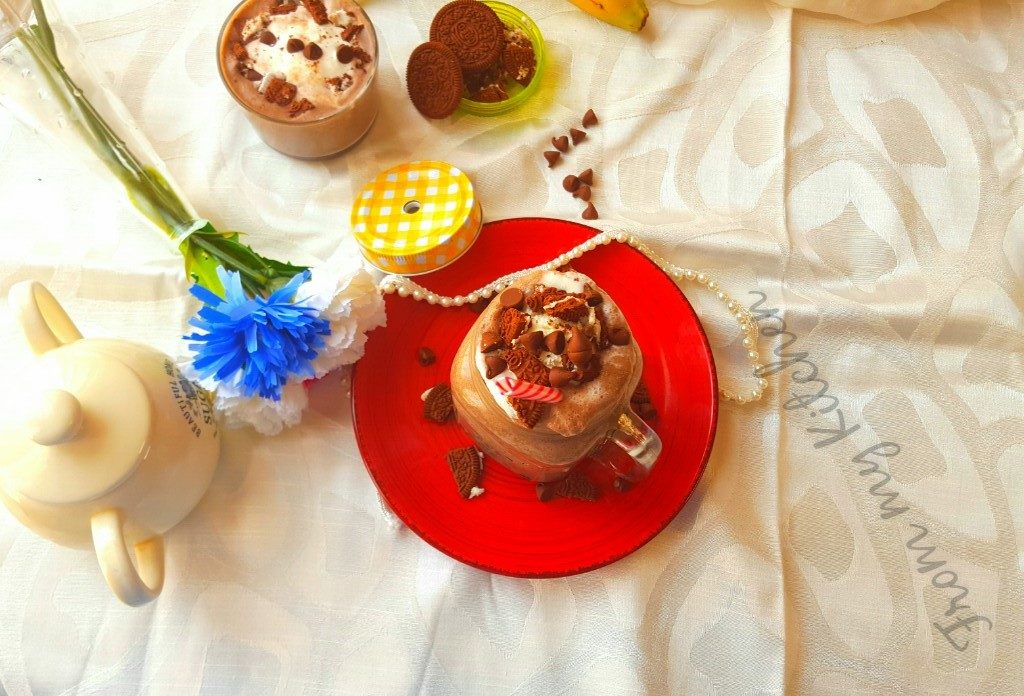 Happy Cooking!