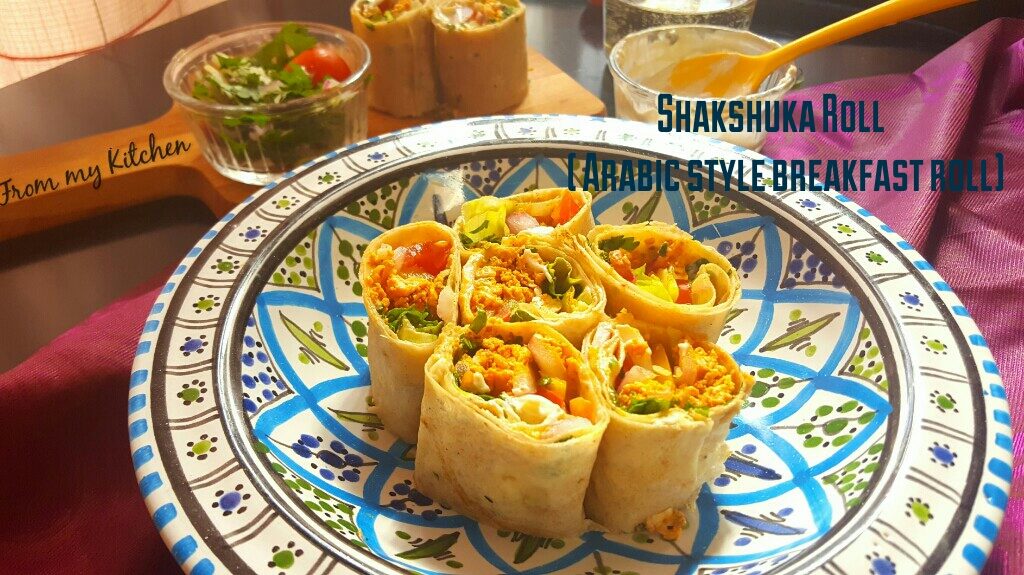 Shakshouka are known as one of the best breakfast! It is a dish of eggs poached in a sauce of tomatoes, chili peppers, and onions, spiced with cumin.Often have it with breads or flat breads!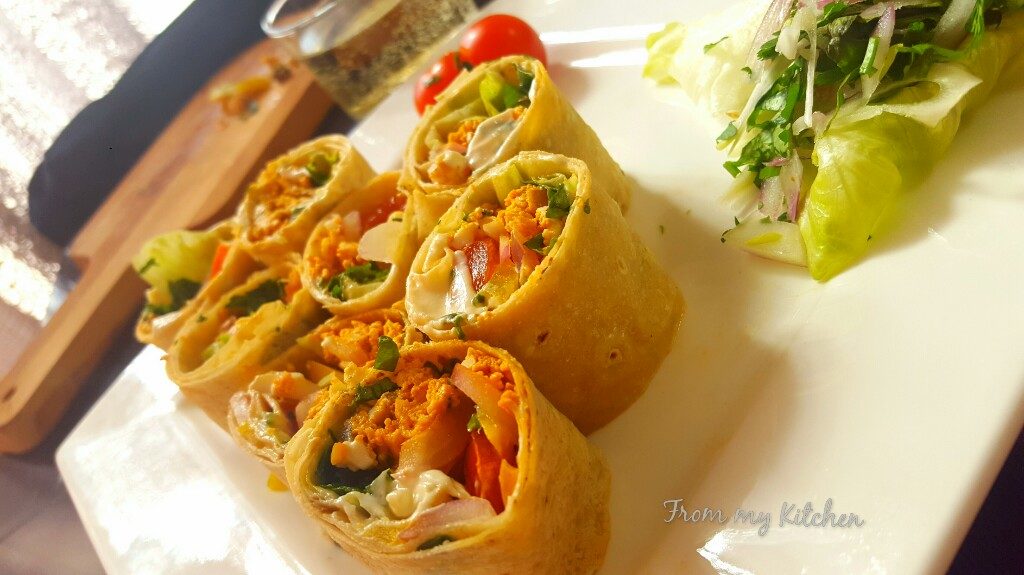 So here i'm presenting a wholesome and delicious breakfast which include flat bread,a delicious tahini sauce as a spread,veggies and the shakshouka scrambled egg!My kids and hubby enjoyed every single bite!It's juicy with the spread,crunchy with veggies and the spices from the shakshouka make it like a perfect combination.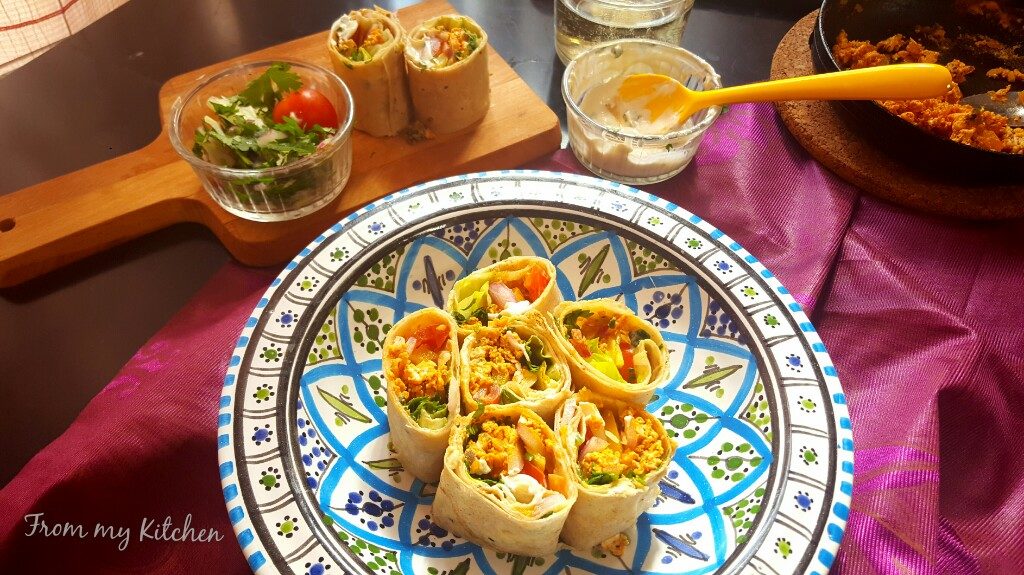 This will be a great tiff-in box option too!Healthy and tasty!That tahini sauce is like a shortcut recipe for hummus.If you are in a hurry you can easily replicate this tahini sauce with hummus.My son love such rolls,wraps and sandwiches.If your kids are some one like Kashif do try this.(Not only kids adults too)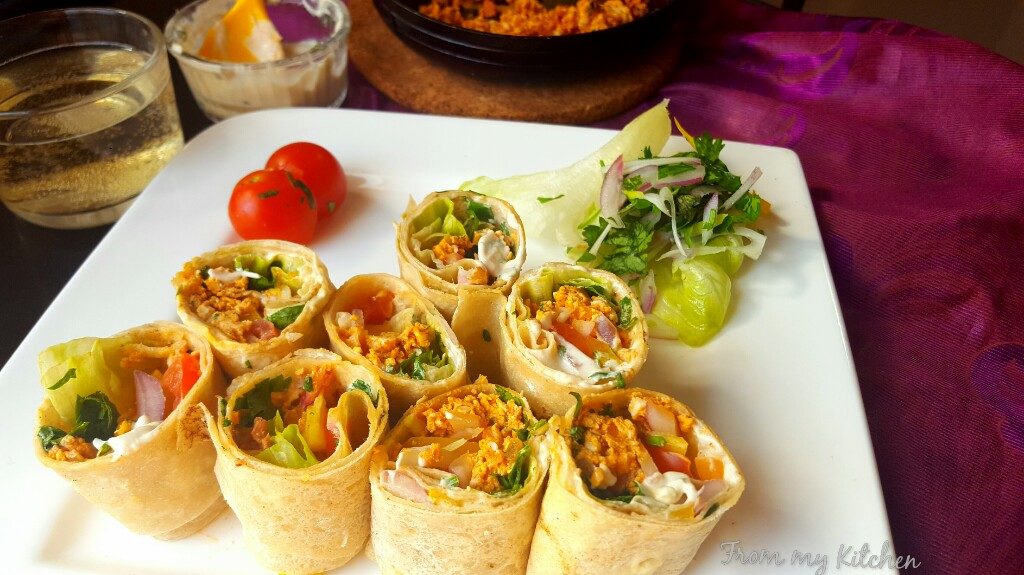 The dip and the egg really gives you that Arabic flavors.If you love those flavors do try it for sure.
Ingredients
4 big thin chapathi
lettuce
1 tomato/cherry tomatoes sliced
Mix of parsley and cilantro
1 small onion sliced and mixed in some vinegar(don't skip this step it gives the best taste)
Some cumin powder and sumac to sprinkle after the spread(optl)
For Tahini Sauce
4 tbsp yogurt
2 tbsp tahina
1 clove crushed garlic
Salt to taste
1/2 tsp lemon juice
Some cilantro or parsley
)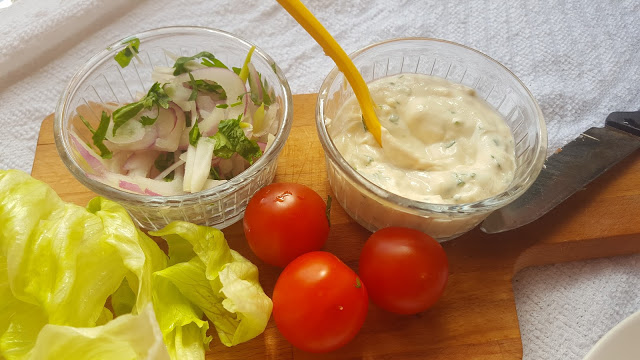 For ShakShouka
3 eggs
2 onions finely chopped
1 big tomato finely chopped or pureed
1/2 bell pepper(optl)
2 to 3 tbsp tomato paste
1 tsp ginger garlic paste
1 tsp chilly powder or paprika
1 tsp pepper powder ( i like it spicy)
1/2 tsp cumin powder
Salt to taste
Sugar to balance the sourness
1 tbsp olive oil
Method
Heat a deep, large pan on medium.warm olive oil in the pan.
Add chopped onion, saute for a few minutes until the onion begins to soften.
Add ginger garlic and continue to saute till mixture is fragrant.Add tomatoes and mix well add tomato paste stir till blended.
Add spices, and allow mixture to simmer over medium heat for few minutes till it starts to reduce. At this point, taste the mixture and spice it according to your preferences. Also add sugar to balance the flavor of sauce.
Add cilantro and mix well.
Now make some space and crack in the eggs.
If you want to have it like this way with bread just close it with the lid and and let the eggs cook.
For roll you have to scramble the eggs and cook to the desired consistency.(you can see it in the pic below)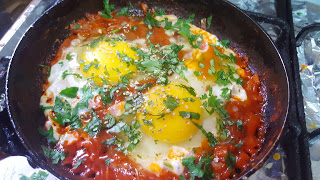 So here ready are all ingredients(roti.veggies.spread, egg and onion)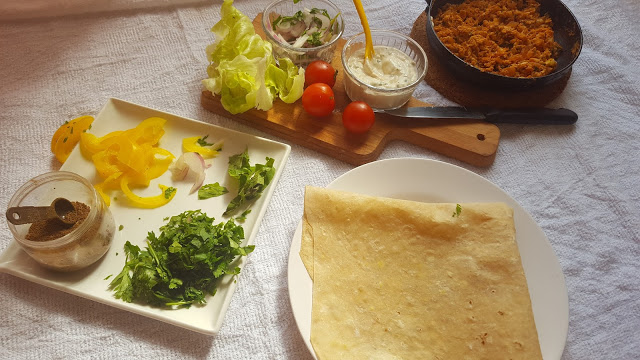 To Assemble Take a look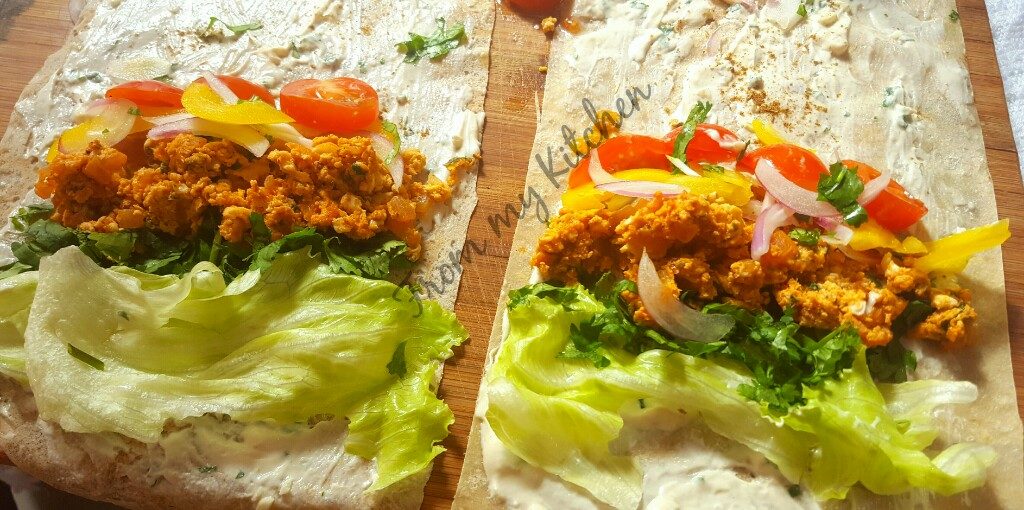 Take the chapati spread a spoon full of tahini sauce,sprinkle some cumin powder and sumac.
Arrange your veggies and eggs roll it tightly and cut it into small pieces and relish!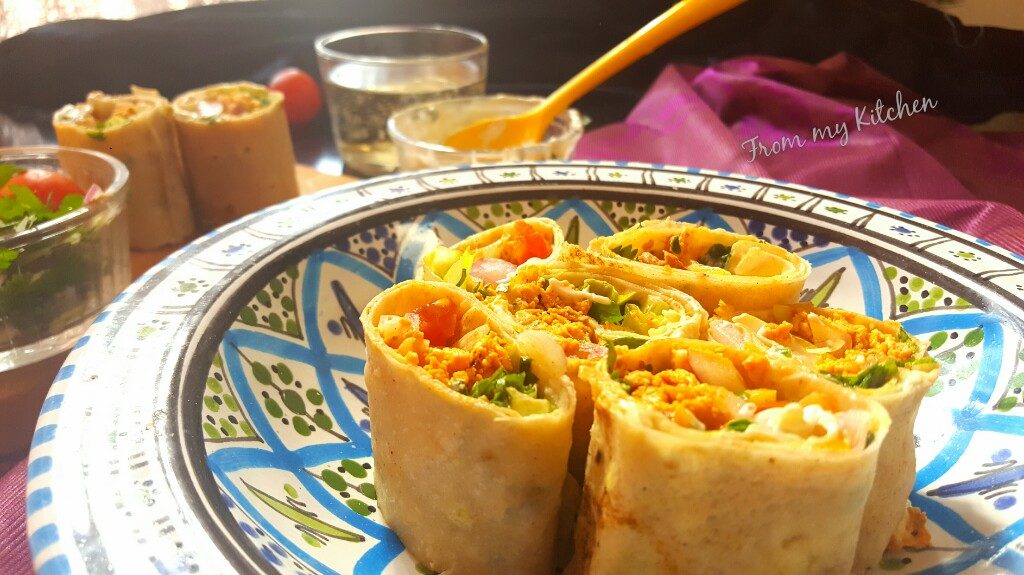 Its a simple and luscious recipe with all the healthy ingredients in it.Hope you guys will like it.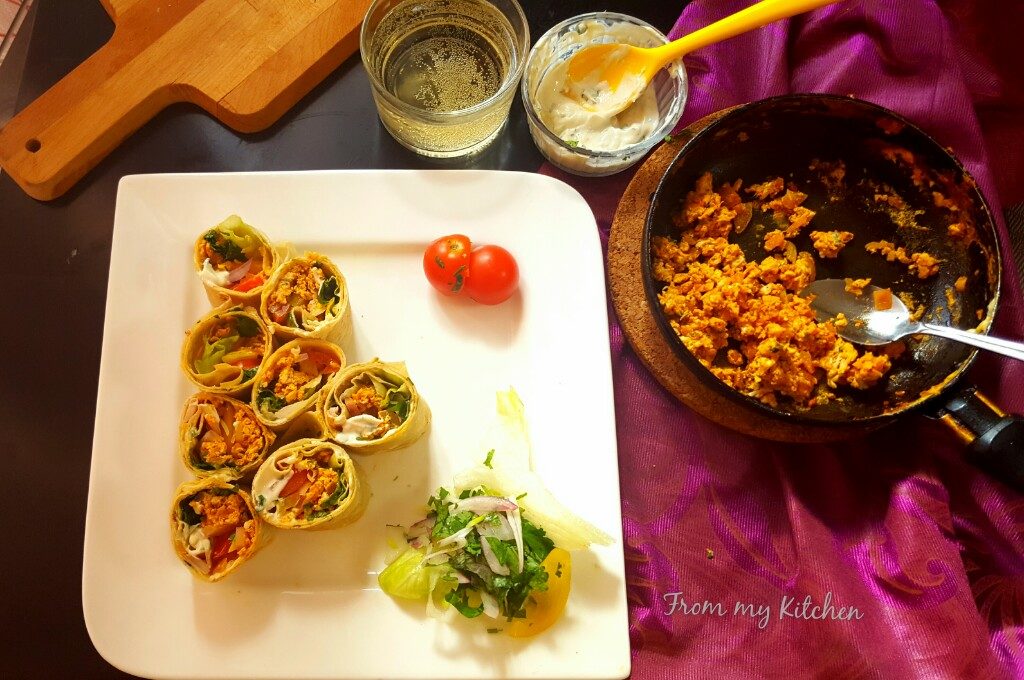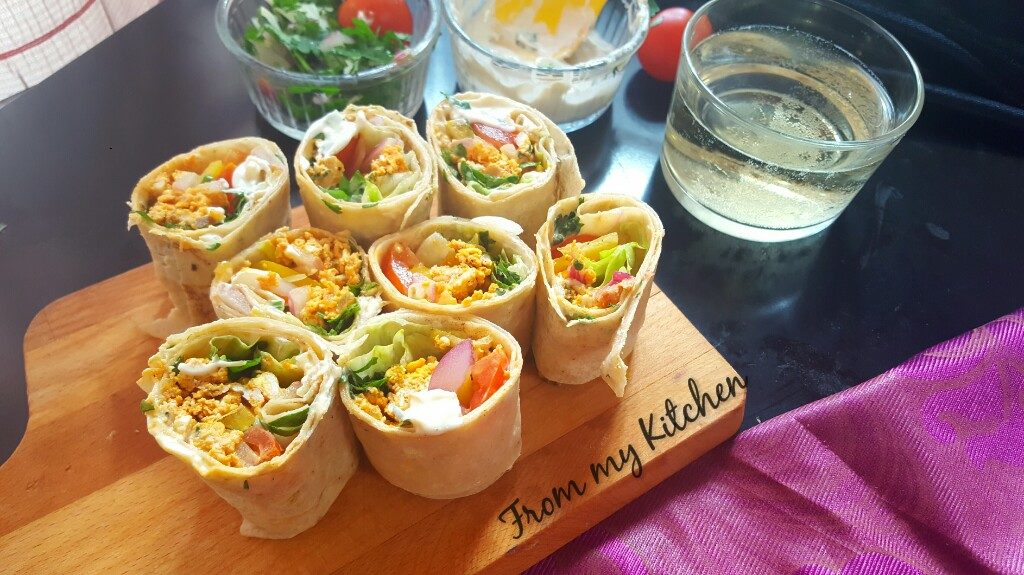 eNjOy!
Happy Cooking!