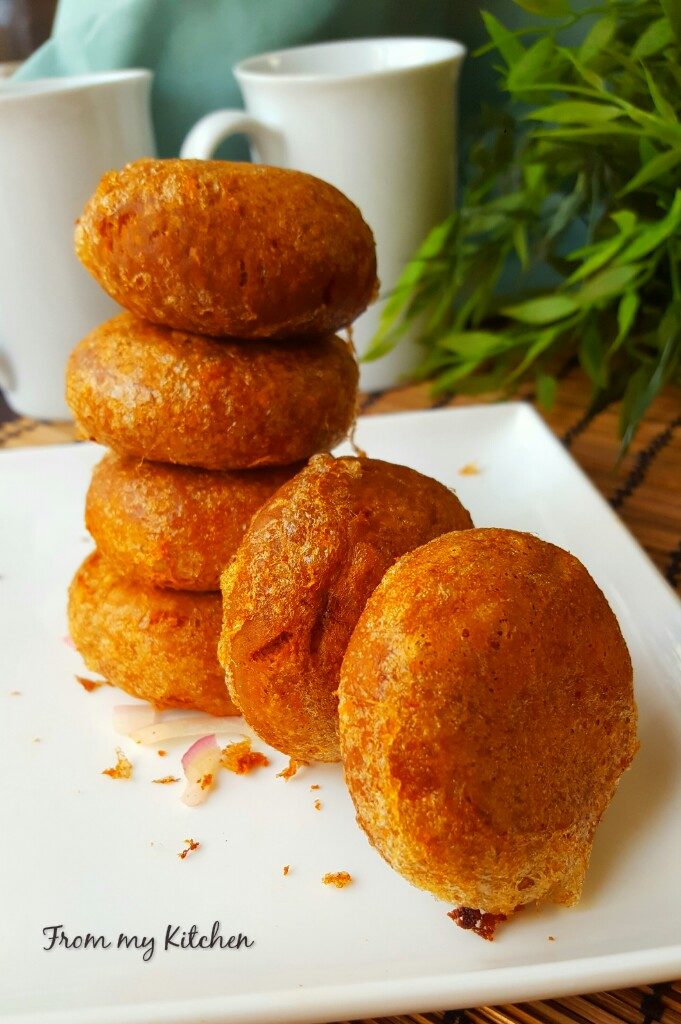 This kebab is our family favorite!One of my favorite among the snacks!My moms kebab 🙂 A unique and nice flavour of beef and chana dal(yellow) with stuffed egg!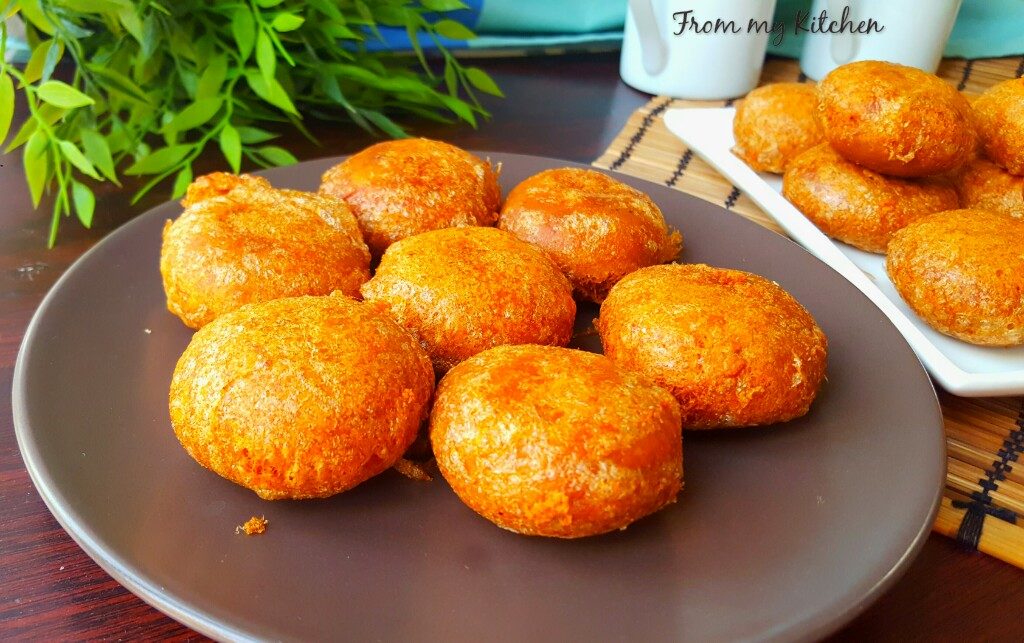 I'm not saying it's a simple and easy one, but i guarantee for taste!It's a yummilicious one!
No doubt beef lovers will love it for sure!Something different from usual appetizers.I am not sure how many of you know about this recipe!Presenting this to all my lovely readers.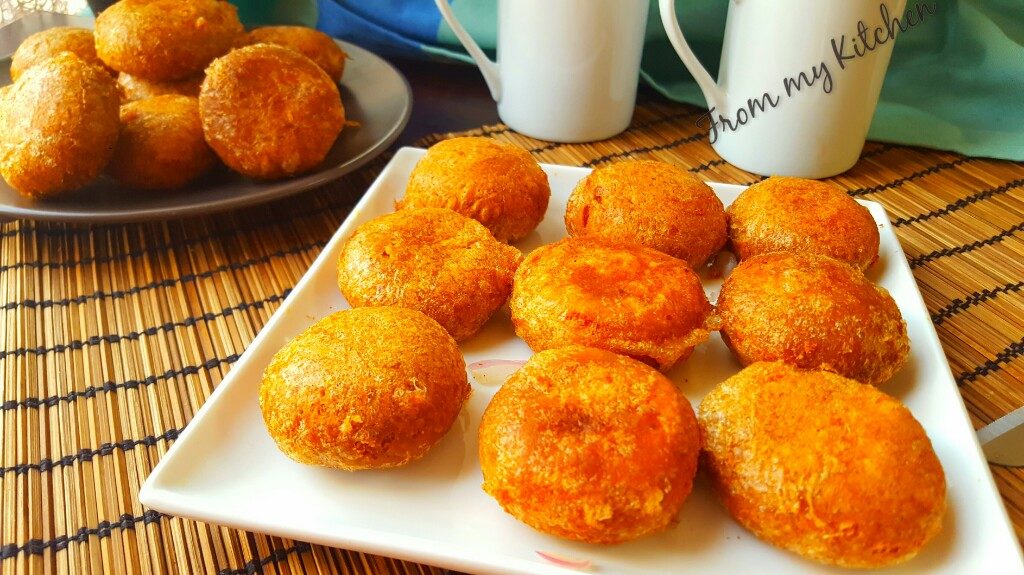 Making this is a little tricky.You have to first boil beef,along with dried red chilly and channa daal grind it and stuff it with grated hard boiled egg.Then coat it in egg white and fry.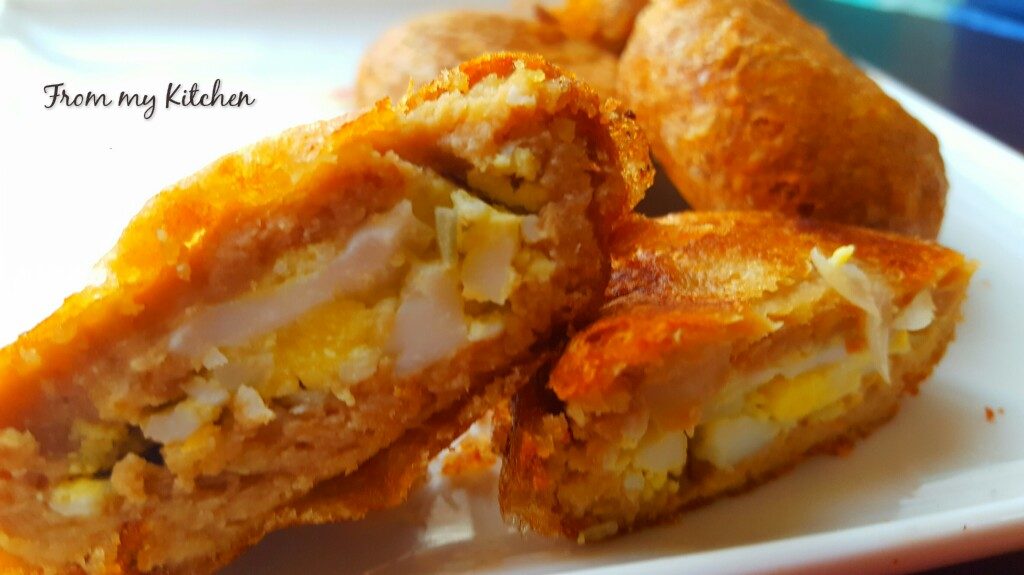 I used to make this only once in awhile,but i always crave for this one.hehe!It's a must snack in our family if there is any parties!Why only parties it's an often snack!
Ingredients
1/2 kg boneless beef
7 to 8 dried red chillies
1 n 1/2 cup chana dal(yellow)
Salt
Water
For filling
5 eggs hard boiled
1 small onion
2 or 3 green chillies
Oil for frying.
Method
In a pressure cooker boil the beef with dried red chilly,salt and water just to immense the meet for 12 to 15 minutes(after whistle comes).
Switch off the flame and when pressure is fully gone open the lid add the channa dal and cook it for 6 to 8 whistle.(you know the cooking time of your daal do it accordingly)While adding dal if you feel like water is less add little more.
When it's cool completely open the lid if there is any excess water after boiling ,drain it and and grind the mixture.If you feel like it's too dry add some water while grinding.Very little at a time.(we don't need a sticky dough)
For stuffing
Grate the hard boiled egg.In a pan pour 1 tsp oil saute chopped onion and green chillies add this to the grated egg.It's ready.
Take a medium size ball spread it a little stuff it with filling cover and give it a flat round shape.Do it with rest of the dough.Prepare and keep,fry it when you need.
Take 2 egg whites and just beat it with a fork or spoon,dip the kebab in it and fry it immediately.
Tips to follow: Don't overcook the meat.
The dal should be fully cooked.Otherwise the mixture will go very dry and it will be hard
while shaping
No need to add lots of water while grinding only 1 tbsp or so.You should get a nice smooth dough not a sticky one or dry.
If you feel like your meet is cooked very soft don't add any water while grinding.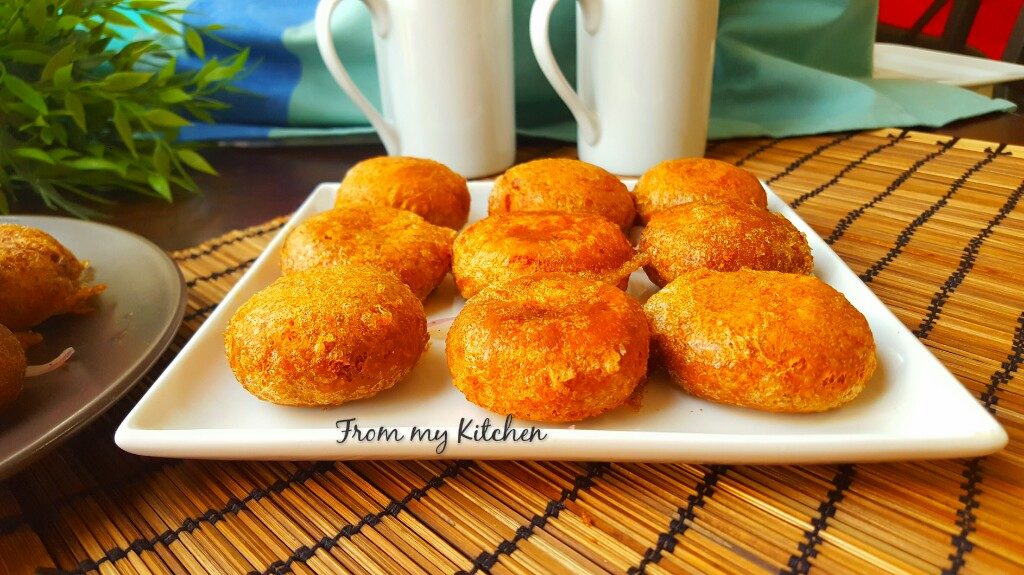 It's a yummy treat and all our family love this like crazy!Make it your favourite too!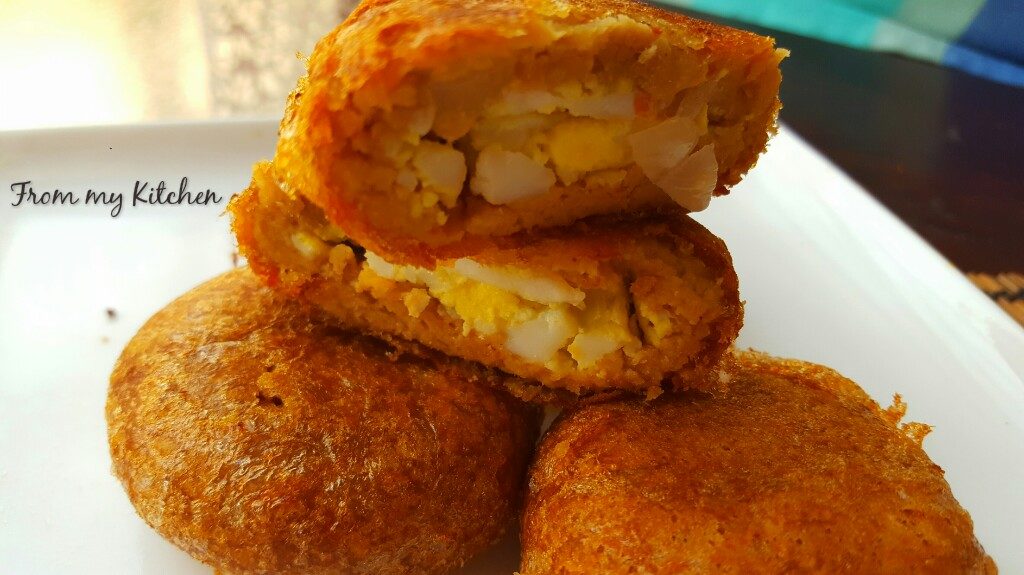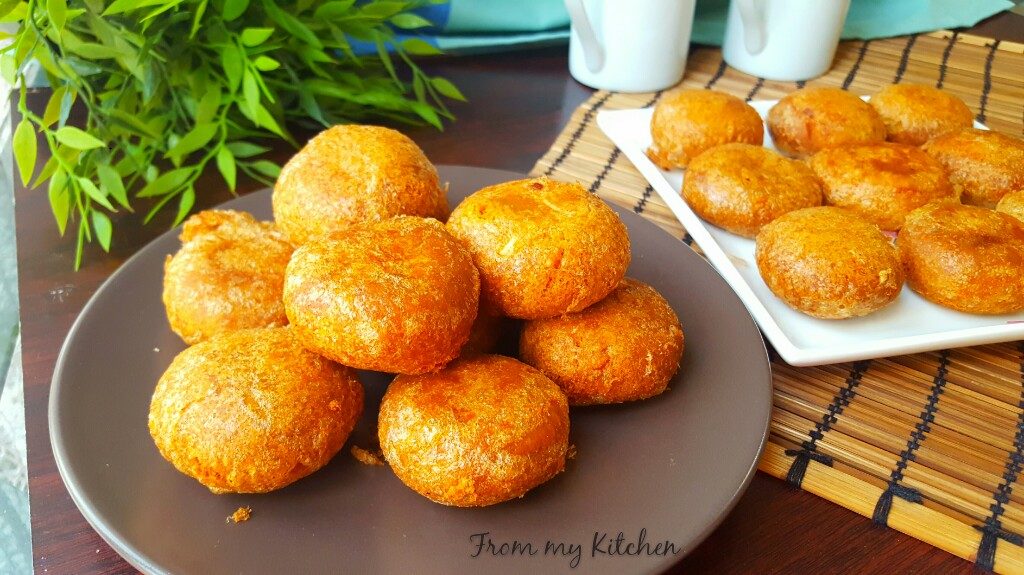 Hope you all will love this!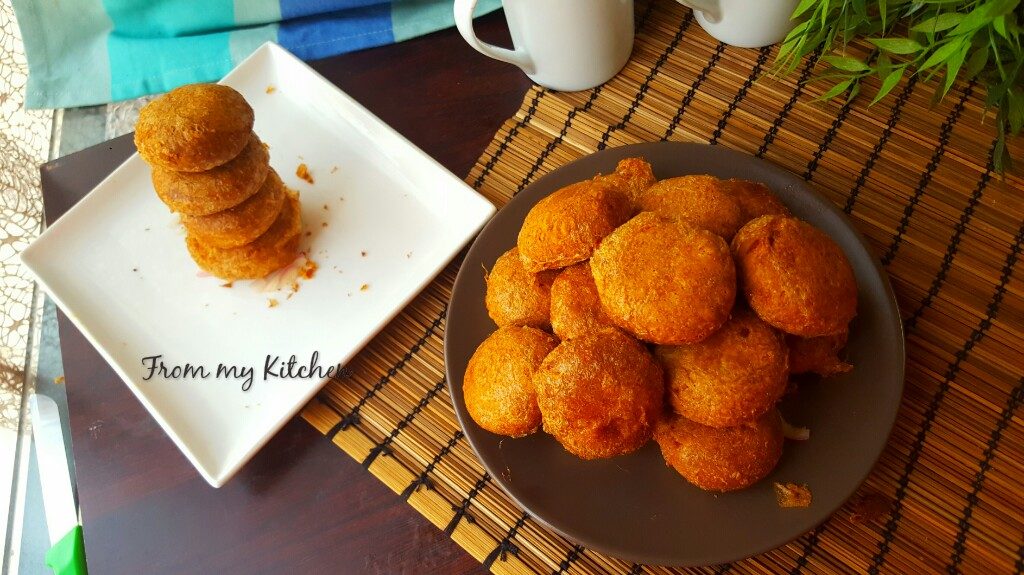 Relish with a cup of tea!
Happy Coking!