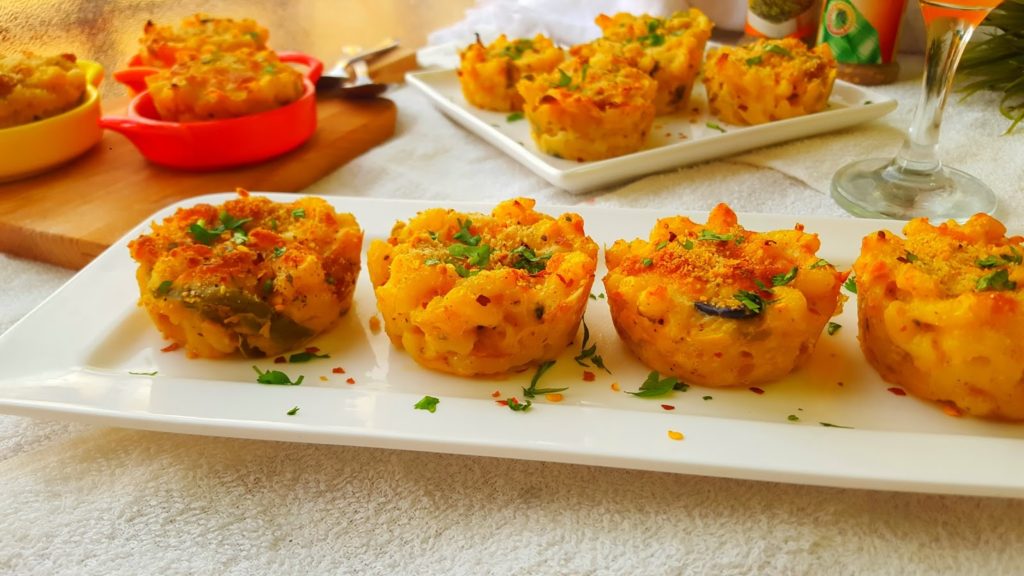 Wohoo!look at that cute little pies!hehe!Very simple to prepare,kids favourite and perfect bite size appetizer!A must try!This one will be a super hit if you served it for a tea party!I'm pretty sure for that!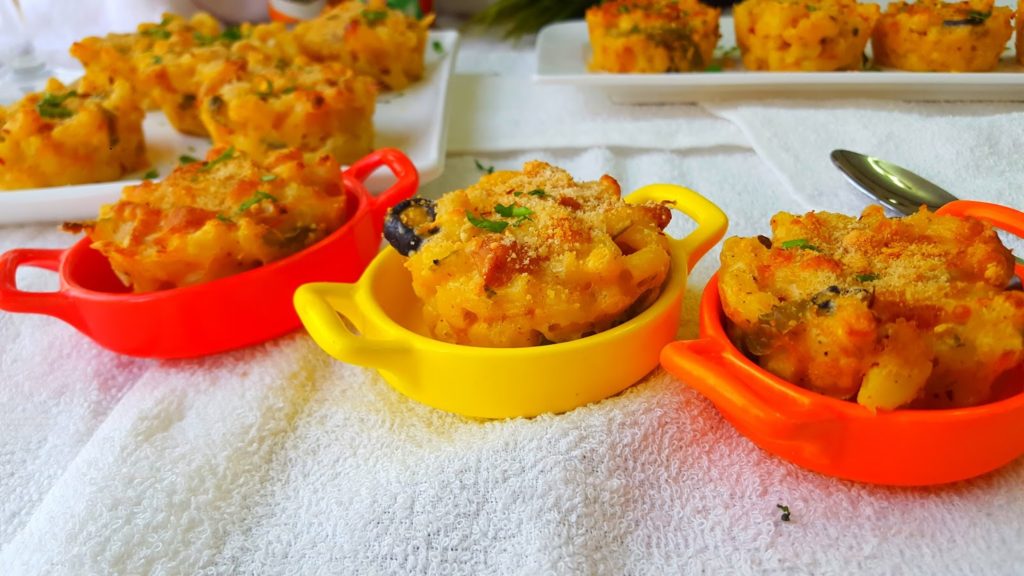 I really loved the idea of serving my mac in this way!It a simple oil free recipe!Ya some fats are there in the form of butter,cheese,but i added very little amount.Of course you can add more if you are preparing for your kids and party.I'm sure pasta lovers gonna love this one!How cute they are looking right?:-)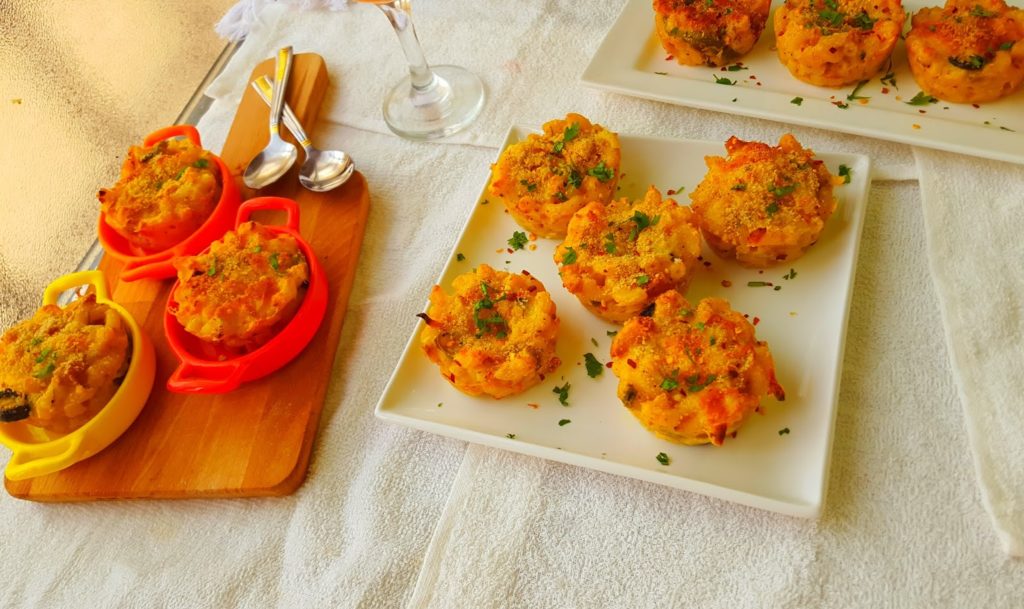 We can have it like eating a cup cake!No fork or spoon needed!A mess free treat for kids too!If you are arranging a kids party make sure you include this one.They will love it!You can make it with leftover macaroni and filling ,only thing you need to add white sauce and an egg (for binding)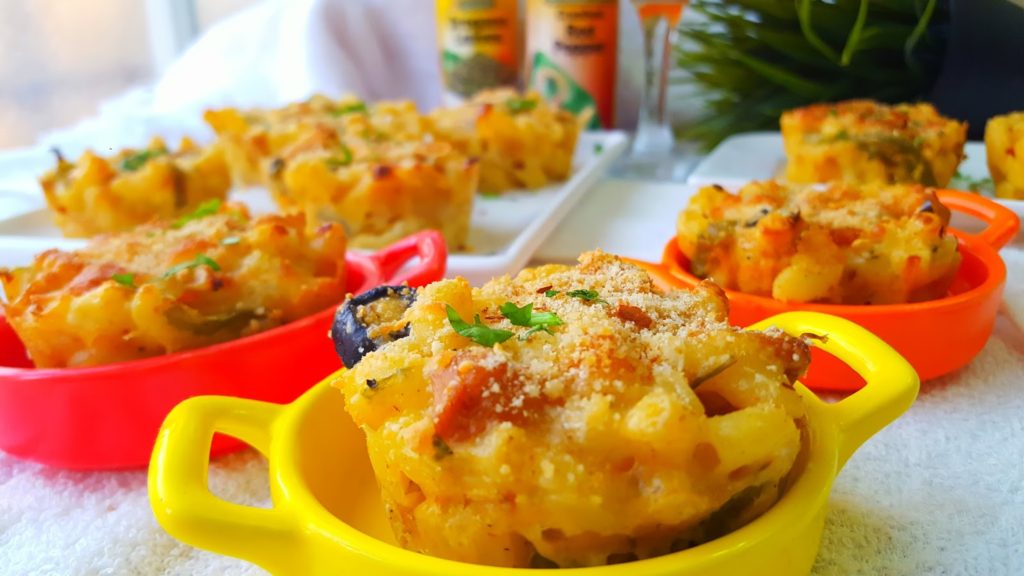 To prepare this just mix boiled macaroni with cheese sauce and filling ,then add an egg and some flour for binding and bake.It's such an easy treat!Present it in the way your kids like.Plate it colourful!
1 &1/2 cup macaroni
Water to boil
For Filling
2 or 3 tbsp Butter
2 tbsp flour
1 n1/2 cup milk
1 tsp pepper
1 tsp chilly flakes
1/2 tsp oregano
Salt
2 cheddar cheese slices
Some mozzarella
3 cloves garlic
1 medium onion
1/2 capsicum
Some olive(optl)
Boiled chicken (optl)
Some parsley
For topping
Some mozzarella
Parmesan (optl)
Bread crumbs (optl)this is to get a crispy topping
Method
Boil macaroni and keep aside
In a pan add butter saute garlic,onion,capsicum and cook for a while.Add flour and saute for 1 minute. Then pour milk slowly and stir continuously,Add all other seasonings and salt.When it starts to thicken add boiled chicken(cut in small pieces).Add olives and parsley.When it's thick saucy consistency switch off the flame.(Not too thick and too runny)Add chilly flakes and pepper according to your taste.
Mix boiled mac with these put one egg and 2 tbsp flour for binding.(the mixture will not be too runny will be able to scoop out)
Brush or spray oil/butter on a cupcake mould.With the help of an ice cream scooper scoop it over the mould.
Press it towards the side and gently press center to make a small well. Then sprinkle cheese on top.Sprinkle some bread crumbs(optl) and bake it to a preheated oven at 180 degree for 10 to 15 minutes.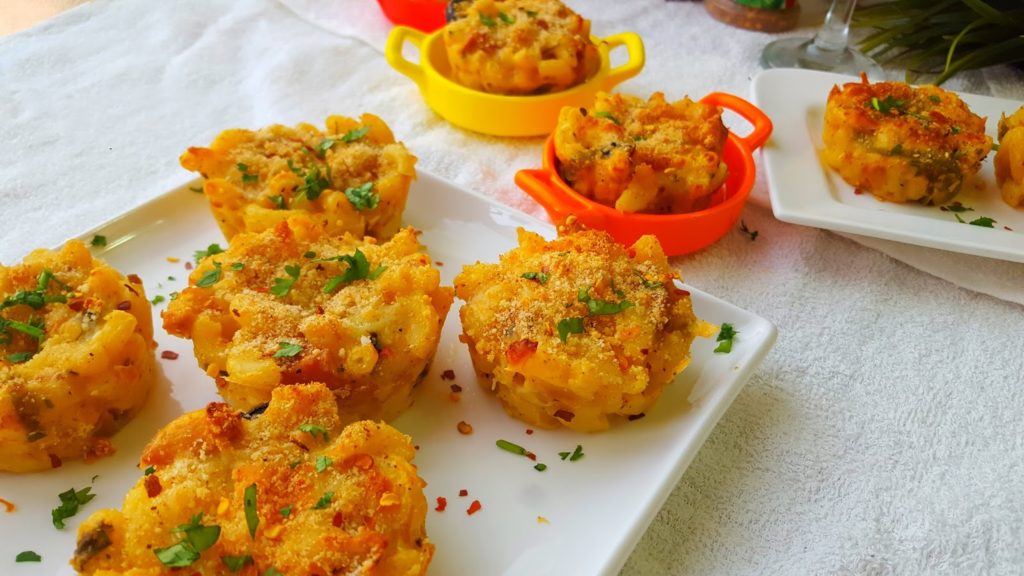 Note: You can also make it with leftover fillings.For that you have to prepare white sauce with these ingredients(2 or 3 tbsp Butter,3 tbsp flour,1 n1/2 cup milk,1 tsp pepper,1 tsp chilly flakes,1/2 oregano,Salt,2 cheddar cheese slices,Some mozzarella)
I used left over Fajita Filling and then mixed with white sauce and egg.