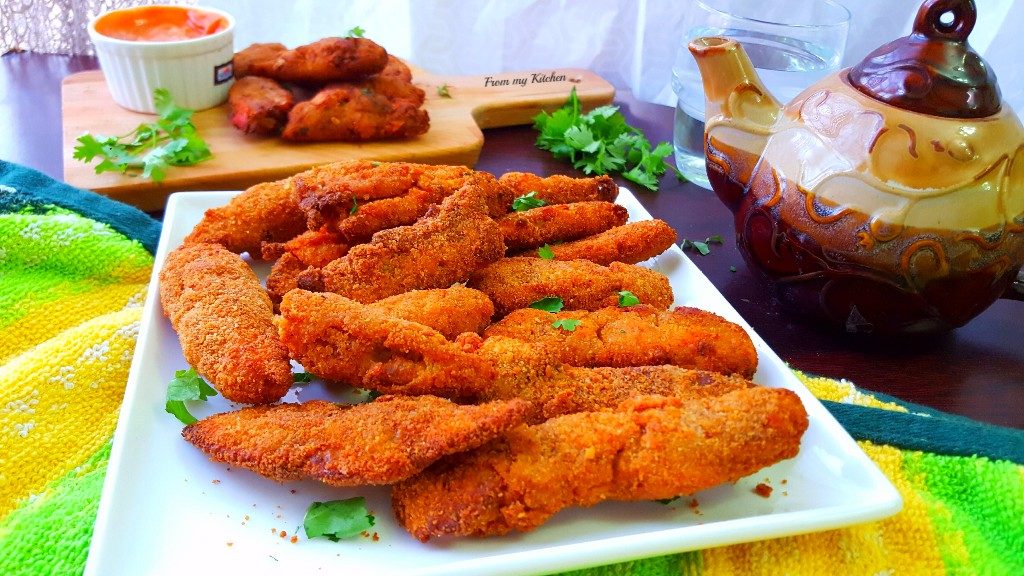 You don't believe what i'm going to share today!Seriously it's super simple and a delicious treat!Especially if you have a surprize guest, this is an ideal treat to surprize them with your magic! Any idea what i'm talking about?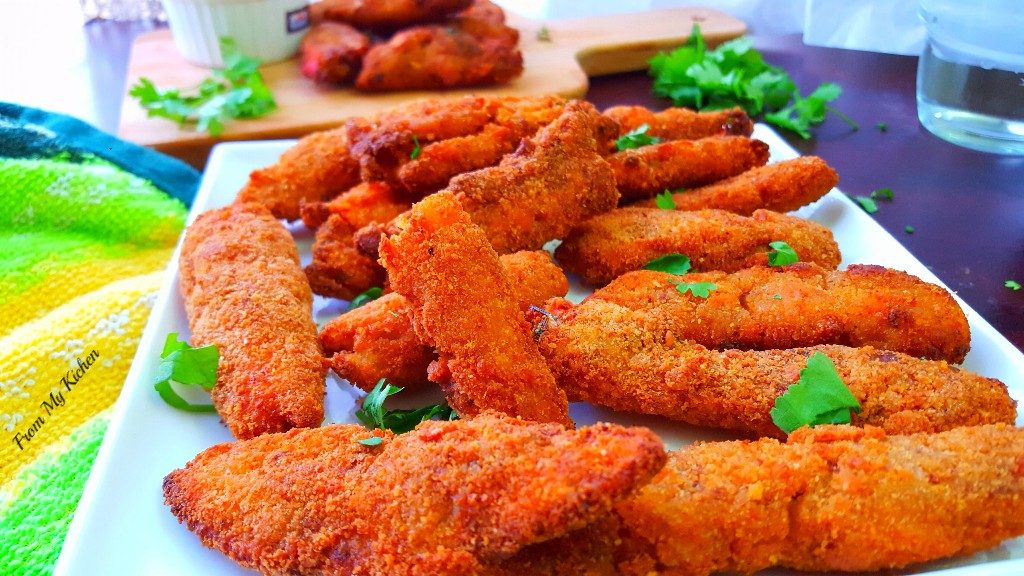 Yes the base is an omelette!Can u believe it?Trust me it's an awesome treat in a jiffy!Actually i had it from my friend's place and there she made it just with omelette,and then fired by coating it in bread crumbs.But still i found something missing in it so i just recreated the recipe by adding some spices and chicken in it and the result was awesome!Not even a single person gonna realize you are using an omelette here!Thank you Shamshad for this great idea!We loved it!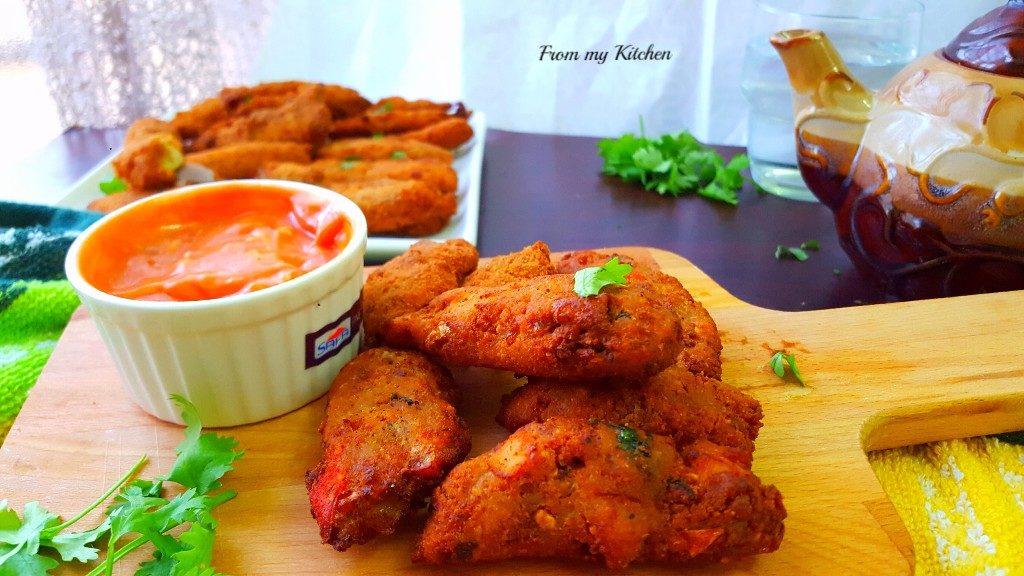 This treat saved me the last day iftar without mess!It's a quick process actually!I used to keep some chicken cooked and refrigerate to make life easier,so that it will be easy for us to make something in a hurry!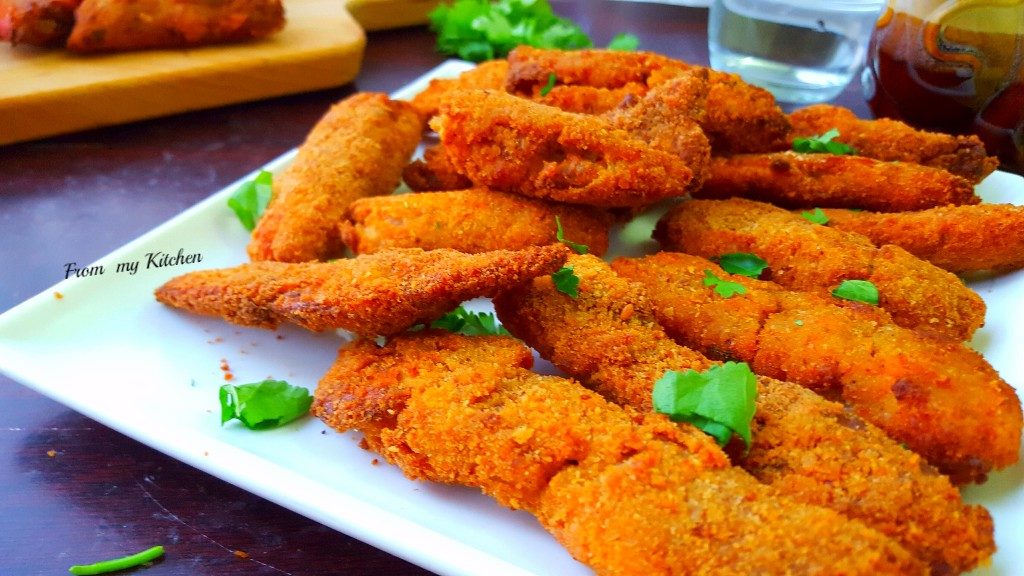 Here omelettes are cooked along with some boiled chicken,spices and lemon.Then when it's cool completely cut it in long strips of 1 inch dip it in egg white coat it in bread crumbs and fry.
Ingredients
3 eggs
1 onion
1small tomato
Lots of coriander leaves
1 tsp pepper
1/2 tsp chilly flakes
1 tsp garlic
1 tsp oregano/italian seasoning
1 tsp lemon juice
Some pieces of boiled chicken.(boil chicken with chilly powder,salt.ginger,garlic and soya sauce)
For coating
Egg white
bread crumbs
some cornflour
Oil for frying
Method
Here most important – you will need a small pan,because we need a thick omelette and not the thin one.(If it's thin you can't handle it while coating it.)
Finely chop the veggies,cut boiled chicken in bite size pieces keep aside(don't shred the chicken)
In a bowl put together all the ingredients and mix well.
In a small pan pour a tsp of oil and pour1/2 of the egg mix ,spread the veggies and chicken evenly.(the thickness should be at least 1 inch.)
Cook it very nicely on both side,
Transfer it to a plate and repeat…In a small pan i got two omelettes.
Before cutting it to strips you have to cool it completely.(this is for neat cutting)
In a plate mix some bread crumbs and cornflour ,.Dip the strips in egg whites then coat it in breadcrumbs(i double coated it to get a thick outer cover)
Then fry it in hot oil and serve it hot!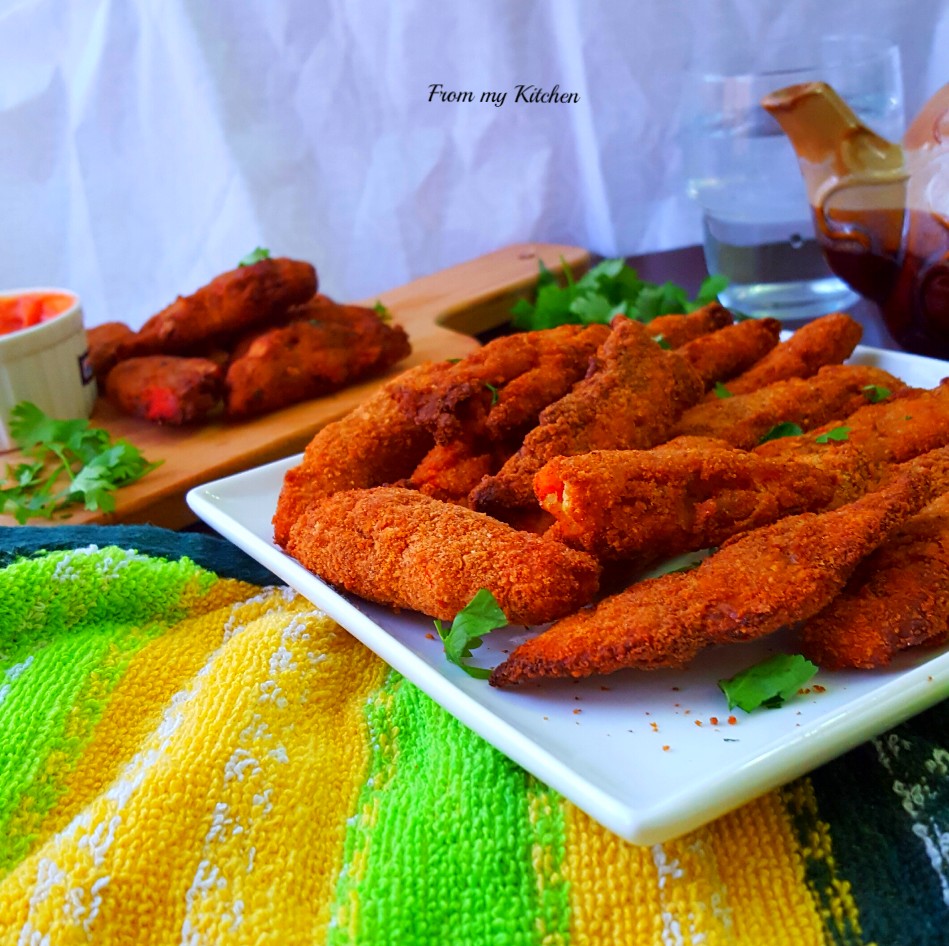 I bet you are gonna love me for this recipe!haha!Really it's something different and simple.You can also make it without chicken if you are really in a hurry.(make sure it's well seasoned)But i loved it with chicken!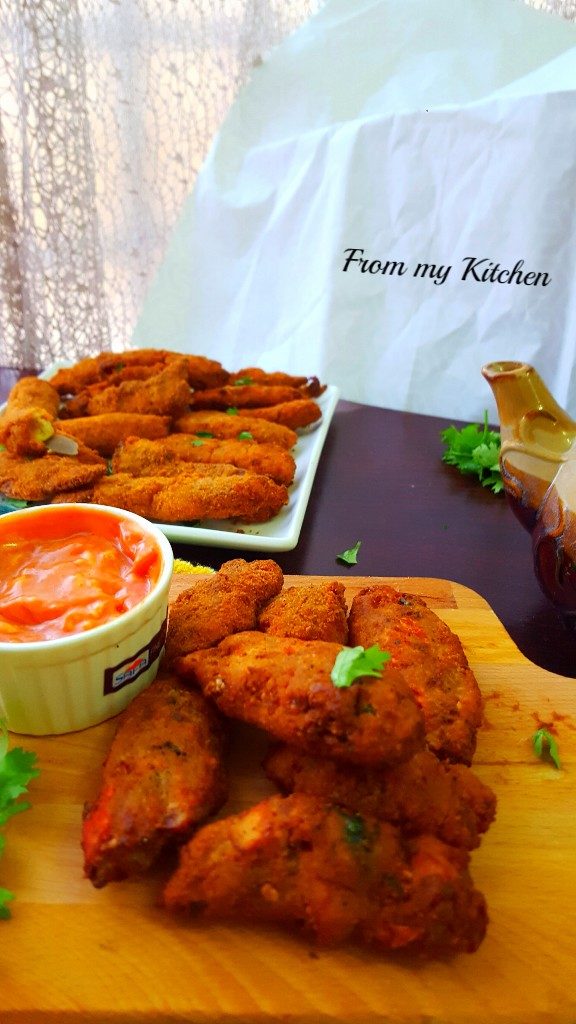 Do try it and please let me know how it comes out for you!A very quick and simple treat for iftar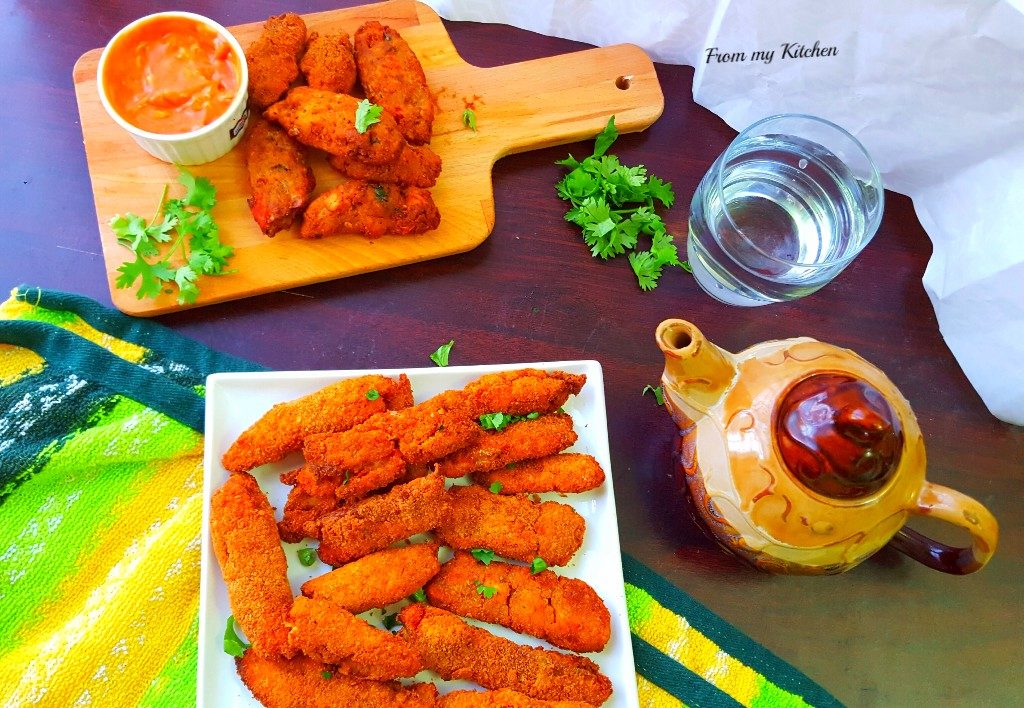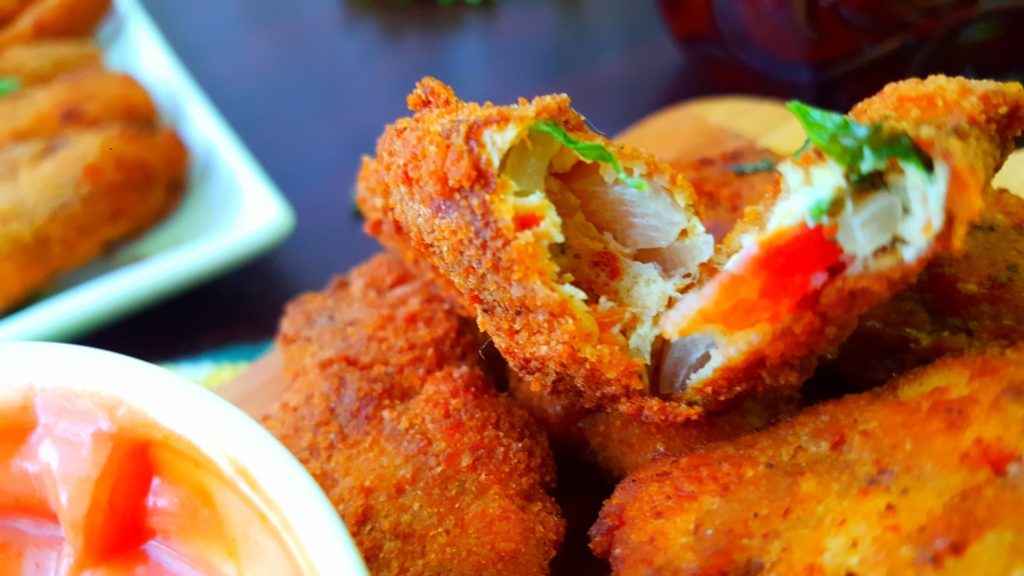 Enjoy!
Happy Cooking!