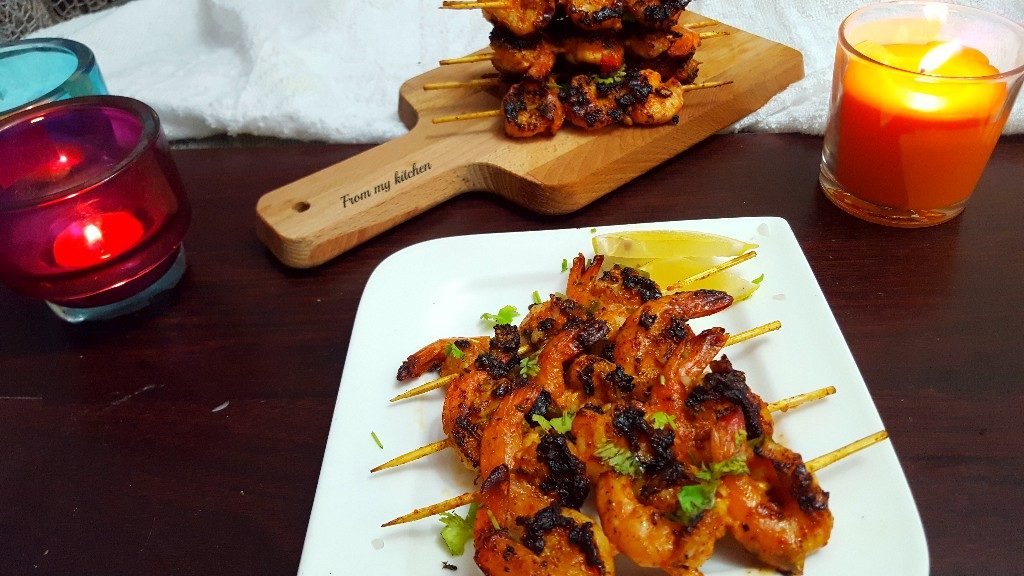 Awesomely Delicious and easy to follow recipe for grilled prawns with some different flavours!A fabulous way to impress your guest!Looking good in skewers!Isn't it?Also easy to cook!No need to flip each and every prawns!;-) Cilantro is another name for coriander leaves.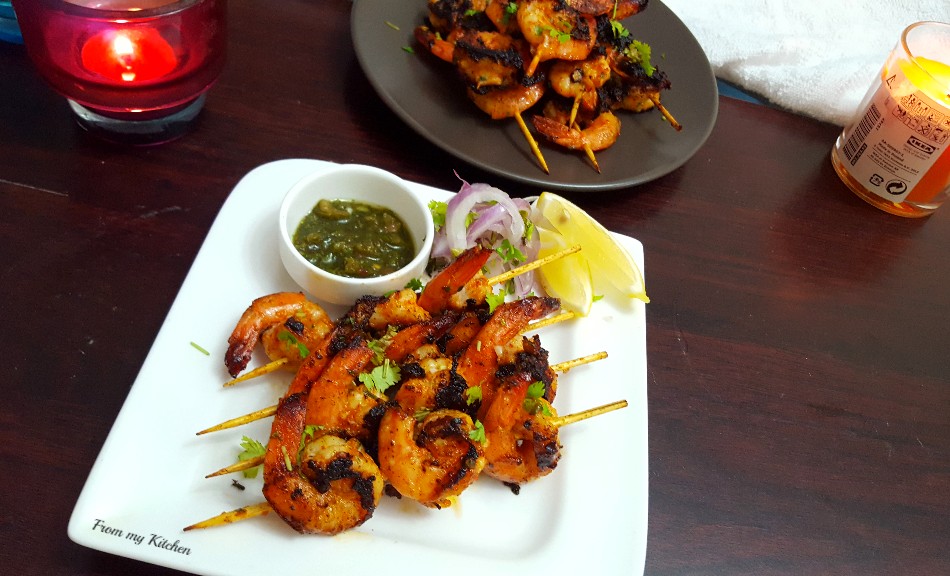 It's a wonderful recipe.Shrimp lovers are going to love this!Marinated for good 6 hours and all the flavours are well infused in it.You know the aroma while cooking was just unbearable!hehe!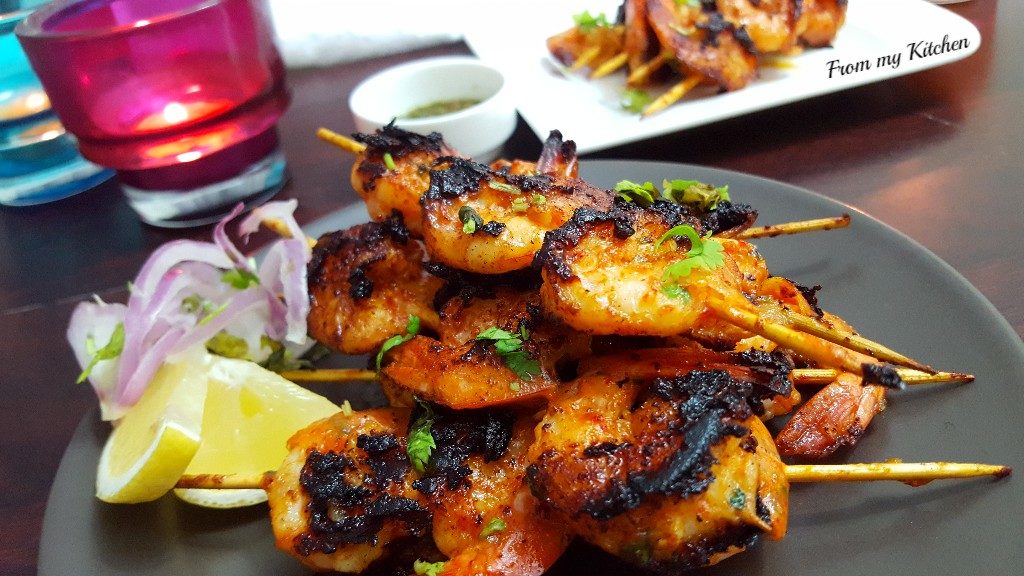 The prawns are marinated in good amount of garlic,finely chopped green chilly and coriander leaves,some yogurt,chilly powder,pepper and lemon!Then skewered and cooked in very little oil in grill pan or tawa.
Ingredients
1 kg prawns
6 to 8 cloves garlic finely chopped or paste
1 tspn ginger paste
1 or 2 finely chopped green chilly
lots of finely chopped coriander leaves/
1 tspn chilly powder
1 tbsp cornflour
2 tbsp yogurt
1/2 tspn freshly pounded pepper
Good squeeze of lime juice
Salt to taste
1 tspn oil
Some oil to grill the prawn.
10 to 12 Skweres
Method
Clean your prawns with tail on and keep it aside.
Mix all the ingredients together.Cornflour is adding just for binding to stick the marinade on the prawns.Add prawns and rub(mix)very well.
Let it sit at least for 2 hours.I marinated it for 6 hours.(If you are making it for lunch marinate it overnight or if for dinner do it in the morning)
Dip your skewers in water to avoid burning it while grilling.
Skewer the prawns.Smear some oil on the pan and grill the prawns on both side.(Cover it for some time so that it will become tender.)Then cook until the black spots appear on it.
If you don't wanna grill it,shallow fry it,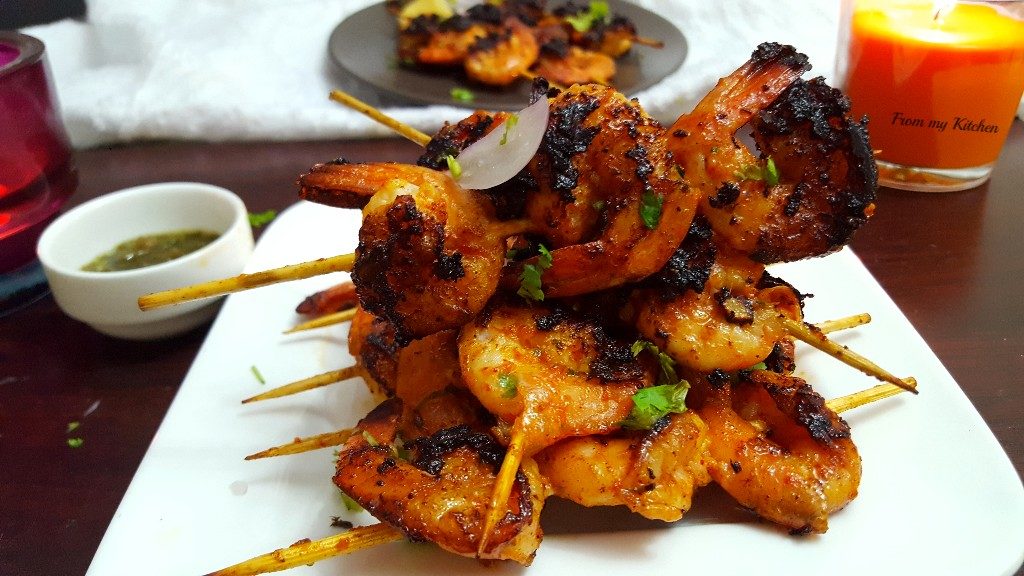 Relish this juicy and succulent prawns which are packed with full of flavours!