Sea foods are just awesome!isn't it? But my hubby isn't fond of sea foods.He only eats prawns and squid!As a reason ,from here i can buy only king fish for my son!And i'm eagerly keep waiting to reach my "home sweet home" to enjoy all those stuffs with my dad which umma cooks in great masalas!yum!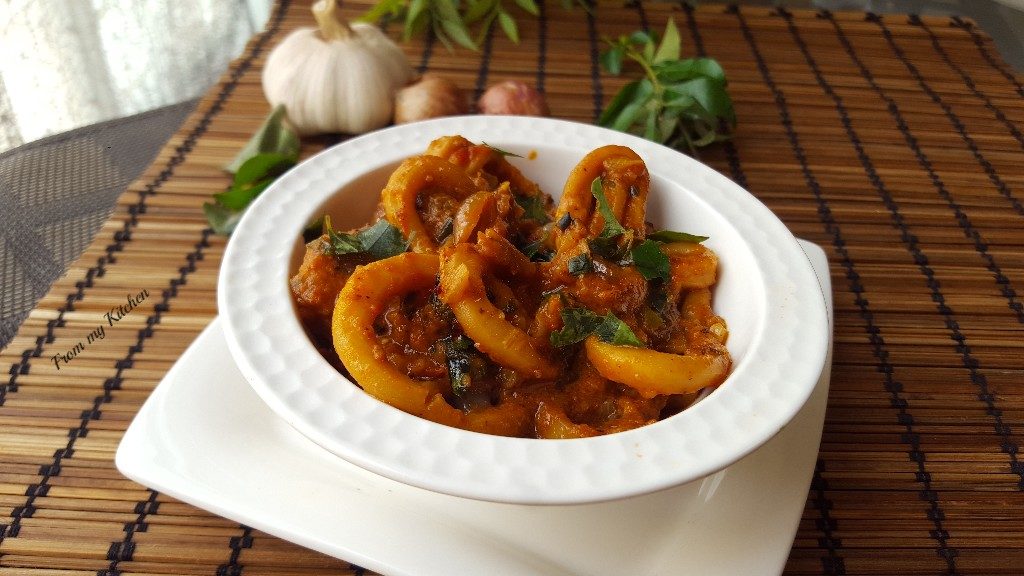 This dish is a spicy squid cooked in small onions,tomato,ginger,garlic,chillies with coconut milk!It's finger licking good !A must try!A kerala style recipe that goes well with puris,rotis even with rice!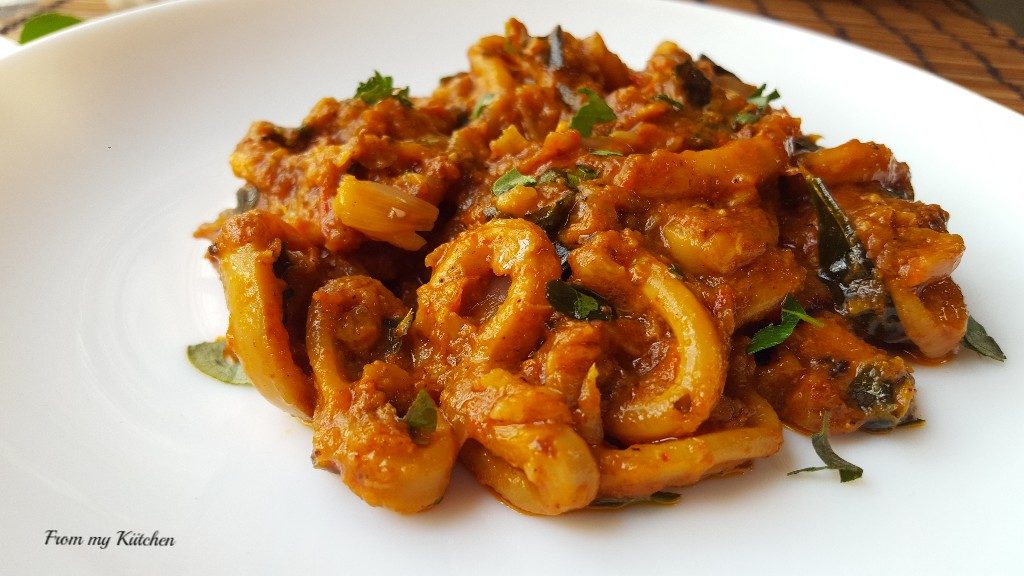 Ingredients
To boil
1/4 kg squid
salt
1/2 tspn red chilly powder
1/2 tsp pepper
Some water
For sauteing
10 to 15 shallots
1 tsp garlic
1n 1/2 tspn ginger
Few curry leaves
1 tomato
1 green chilly
1 tsp chilly powder
1/2 tsp turmeric powder
1 tsp fennel powder
1/2 cup thick coconut milk
2 tbsp coconut oil
Method
Boil squid with the above ingredients.
Note :
If you want the squid to be nice and tender put it in pressure cooker and cook it for 3 to 4 whistle.Reduce the water if any.Reserve some for cooking gravy!
In a pan pour coconut oil,splutter curry leaves.
Add shallots,ginger,garlic and green chilly and cook until the onions are soft.
Then add tomato finely chopped and cook until mushy
Add powders and pour squid boiled water and let it cook and reduce,
Add squid and mix well.If need add a tsp more coconut oil for frying.
Pour thick coconut milk in this gravy!Fry it in low flame by stirring frequently.
If you want gravy don't reduce it for long time.
With gravy too it taste delicious!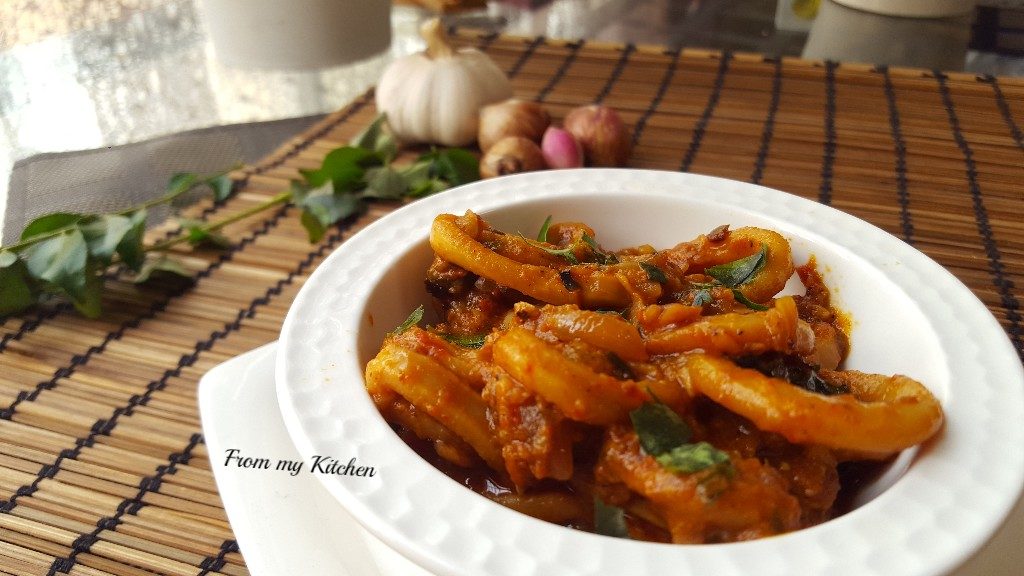 Garnish with curry leaves and serve it hot with your favourite rotis!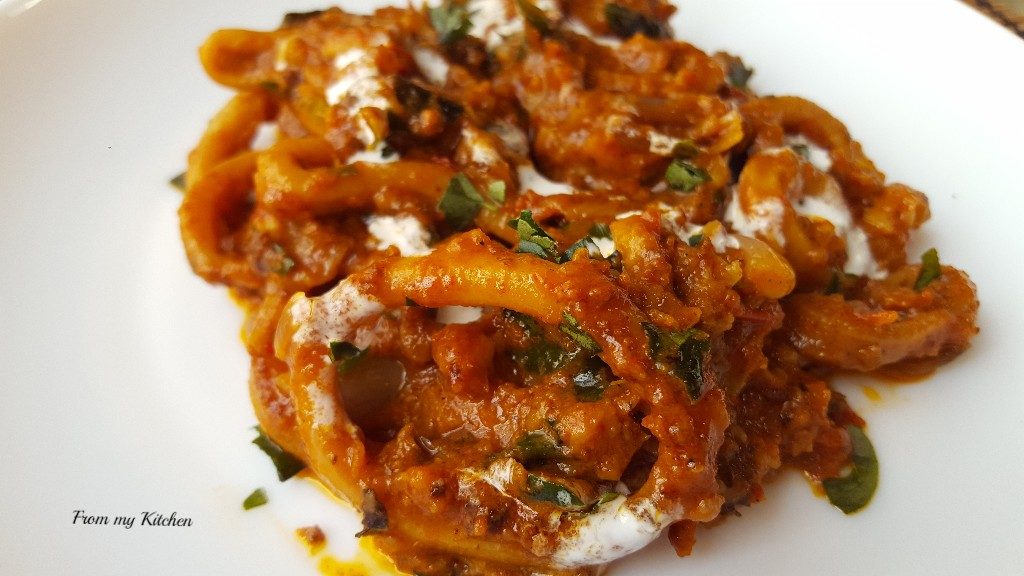 Dig in!
Happy Cooking!