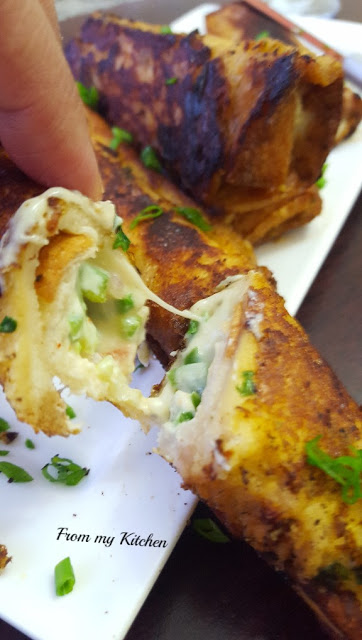 Simple and easy snacks are loved by all the busy ladies! hehe! Here is such an easy peasy treat for you all with the things that are handy always!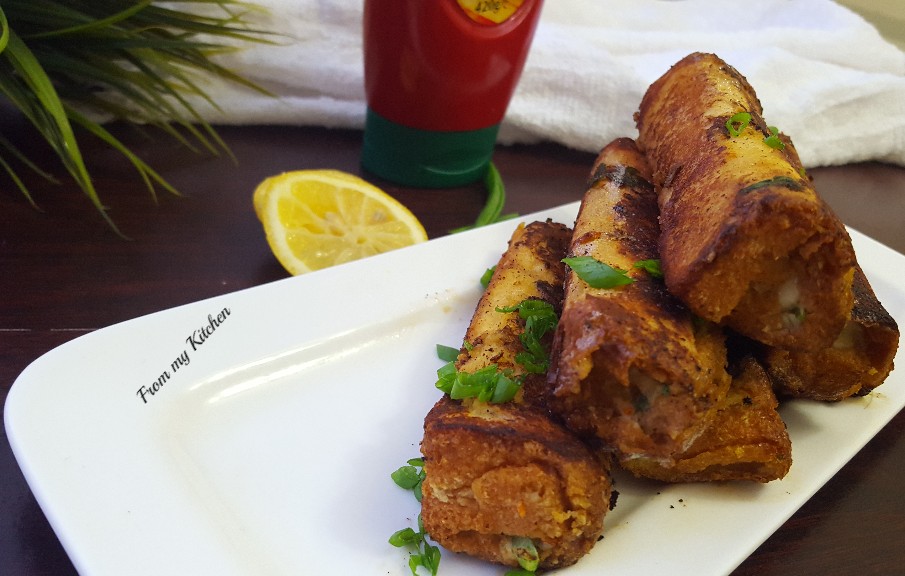 A cheesy stuffed French toast with the filling of some finely chopped veggies and spices!A change from the usual bread toast that cheese lovers are gonna love it!With full of flavors and gooey cheese inside!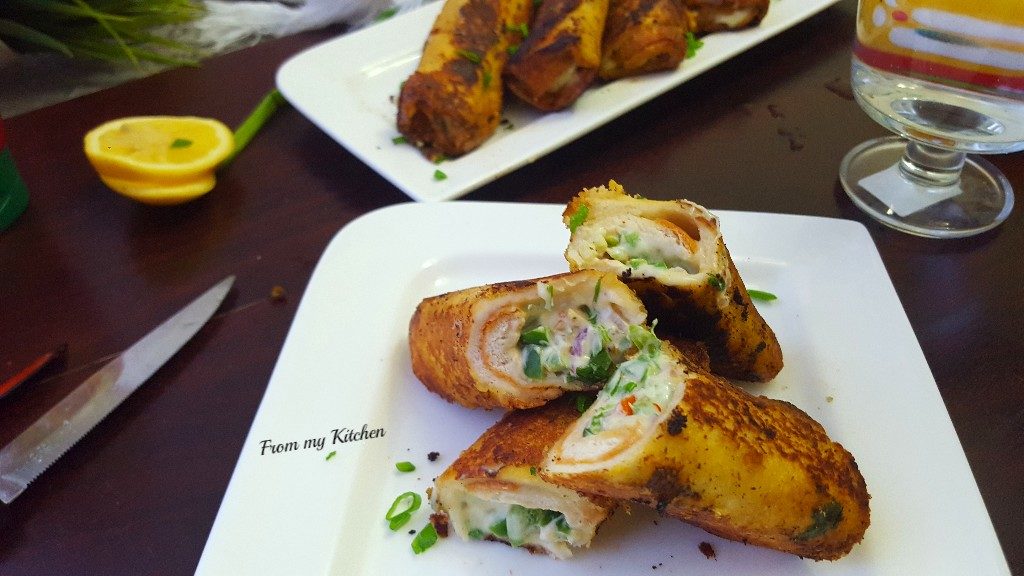 To make this just roll out the bread to make it thin, apply some ketchup ,place the filling and a stick of mozzarella roll it and dip it in the egg,tomato,garlic mix and shallow fry it.That's it!
Ingredients
For dipping
6 slice bread
2 eggs
1/4 cup milk
1/2 tomato
2 cloves garlic
2 green chilly
1/2 onion
Few cilantro
1 tsp pepper
For filling
1/2 onion or spring onions finely chopped
1/2 bell pepper(any color) finely chopped
small piece tomato finely chopped
1 tsp pepper
Some parsley
2 tbsp cream cheese
1 tsp mayo
1/2 tsp oregano
1/2 tsp garlic powder
Some chilly flakes
Salt to taste
Other Ingredients
Mozzarella cheese
Tomato ketchup to apply on the bread
Oil to shallow fry
Note : You will need less amount of each veggie!You can add yellow corns and whatever vegetables u prefer.If u have any leftover chicken add it too!
Method
Mix all the ingredients under filling and keep it aside.
In a blender blend together all ingredients under dipping except bread and keep it aside.
If you have mozzarella bars cut it into finger size sicks and keep it aside.(or else grate it)
Now take the bread slice roll it very thin using a rolling pin. apply some ketchup, put the filling and top it with cheese and roll it out tightly.
In a pan heat 2 tbsp oil,dip your rolled bread in the egg mix and shallow fry the roll until its done and serve it hot!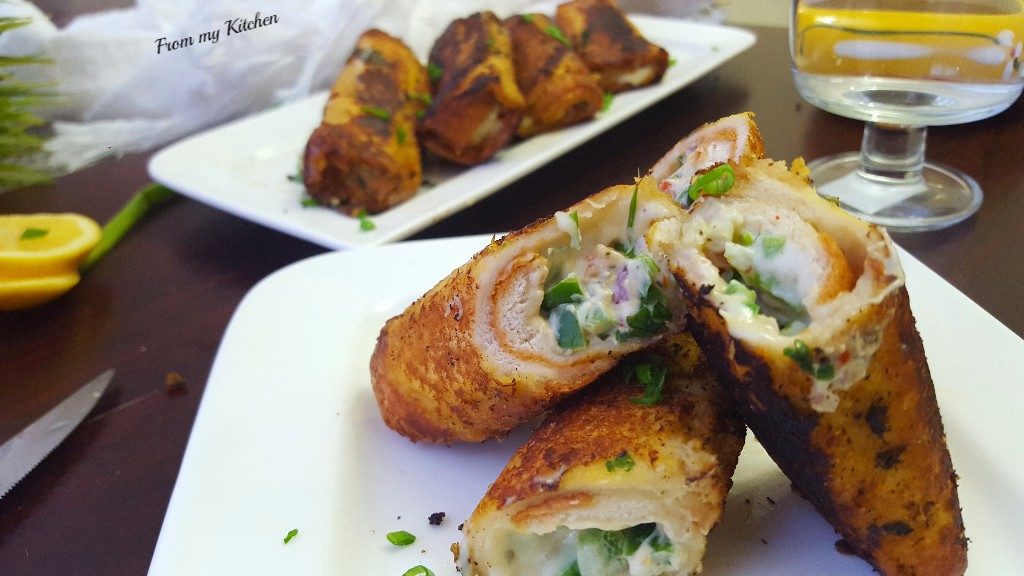 Try this easy and simple snack if you are bored with regular french toast!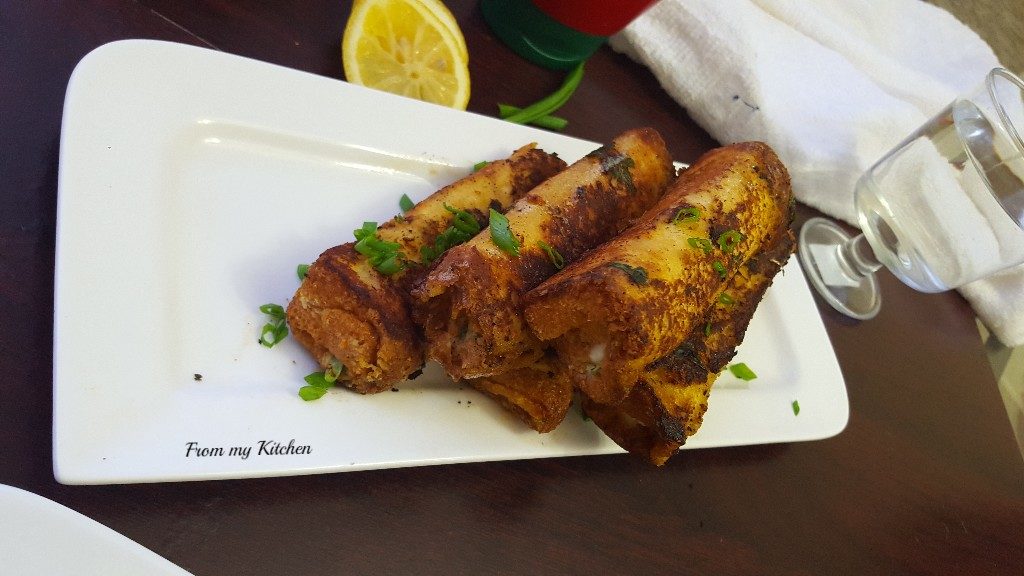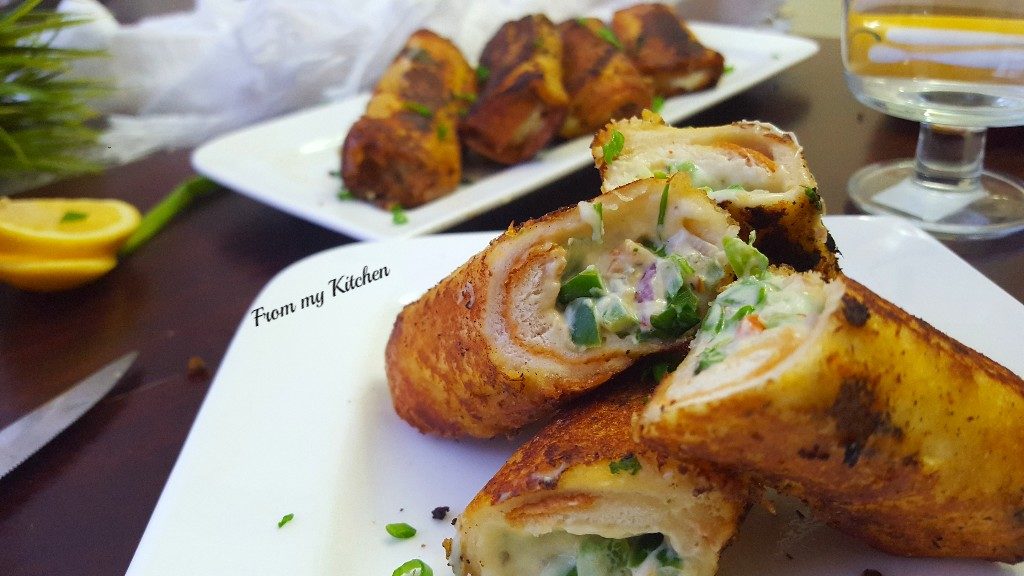 Enjoy with a cup of hot tea!
Happy Cooking!