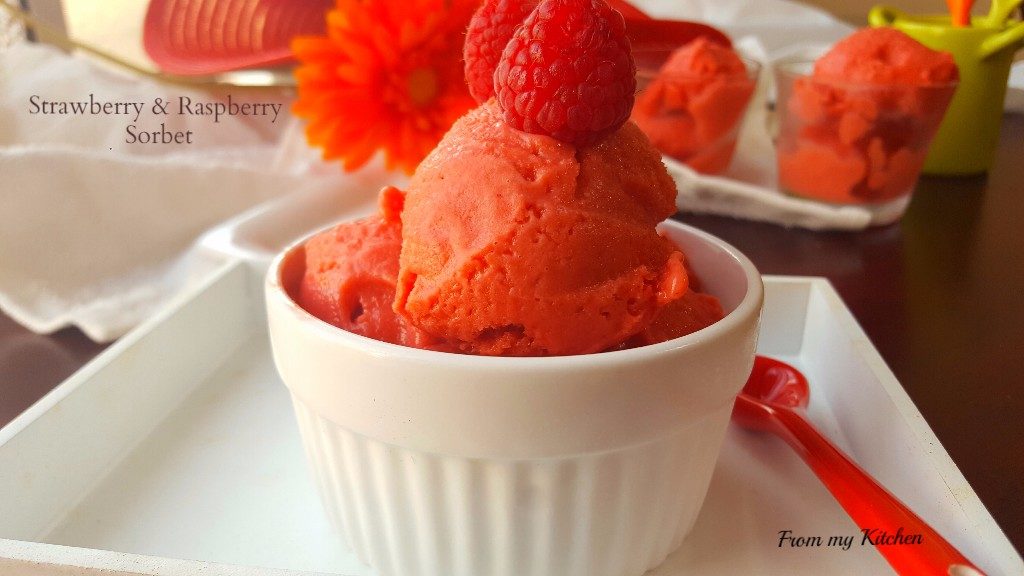 Can you imagine only with two ingredients these treats are getting ready!Yes you all heard it right!Actually two ingredients but for me 1 more ingredient made it perfect!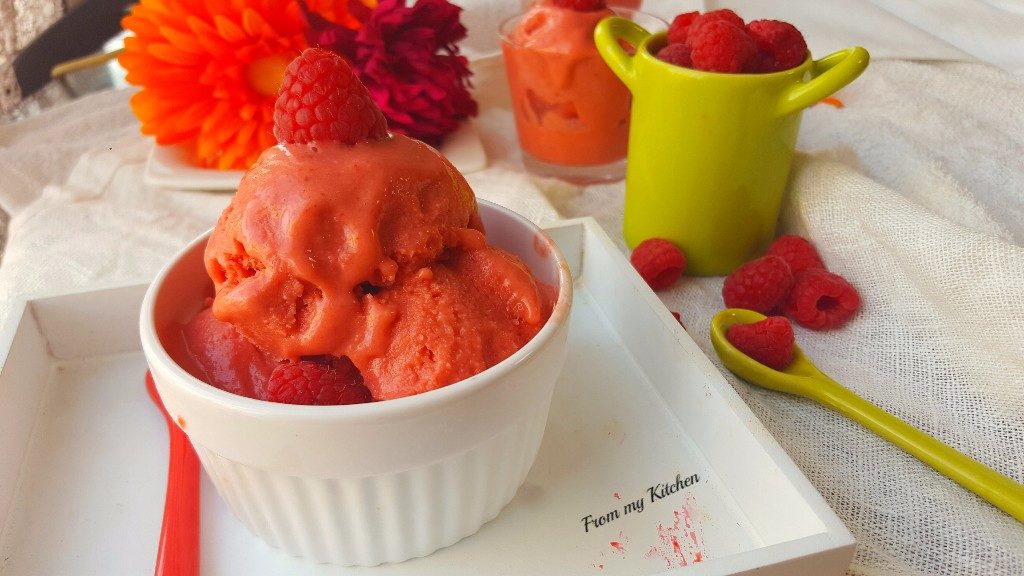 I mean who doesn't love to have some frozen treats in this hot summer!Sorbet is actually a frozen dessert made up of fruits and sugar syrup!Here i made it more easier with condensed milk.Berries are attractive in their colours and beauty!Try this sorbet only with two ingredients!It's really a perfect treat for this summer!Sourness from the berries and sweetness from condensed milk that too in frozen form!Something like Katta meeta and chilled!hmm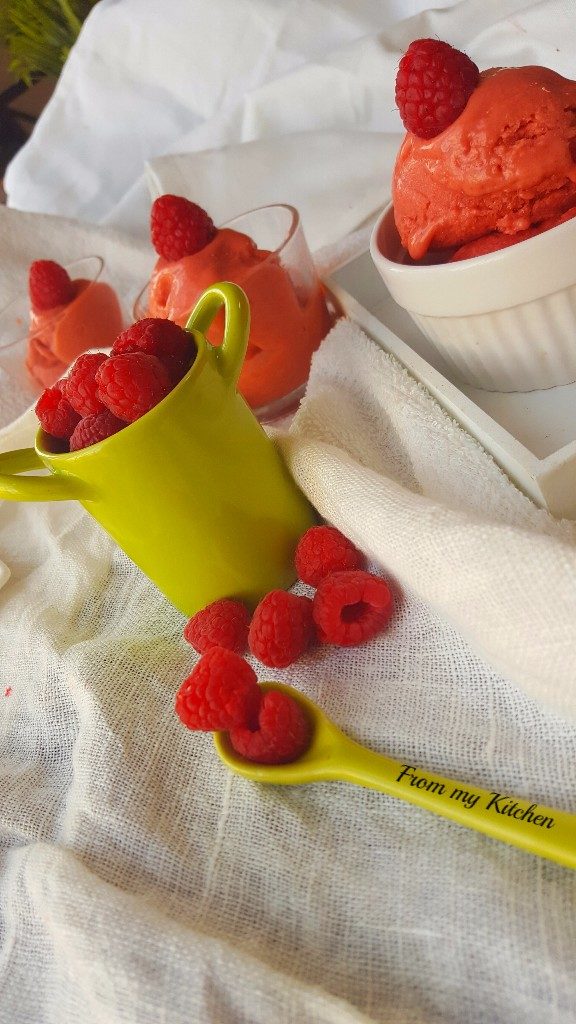 This is prepared with frozen strawberries and raspberry(optl) along with condensed milk.That was the actual recipe.But for me the sweetness was less and i added sugar in it to get the perfect result,If you add more condensed milk you will not get that bright red colour.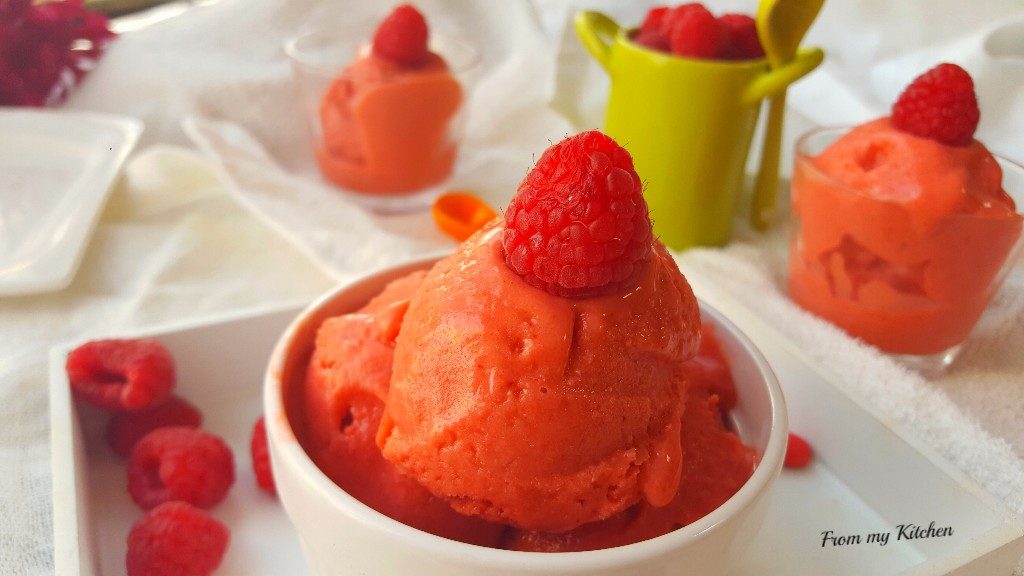 It's very creamy and smooth!You can do it with whatever fruits you like!One more sorbet coming soon!Till then enjoy this!
Ingredients
3 cups frozen strawberries & !/2 cup raspberry (optl)
1/3 cup condensed milk
1/3 cup powdered sugar
Method
Add fruits and condensed milk together in a food processor and churn it for 3 to 4 minutes until smooth and creamy!Check for sweetness and add the powdered sugar.(For me it was perfect after adding sugar).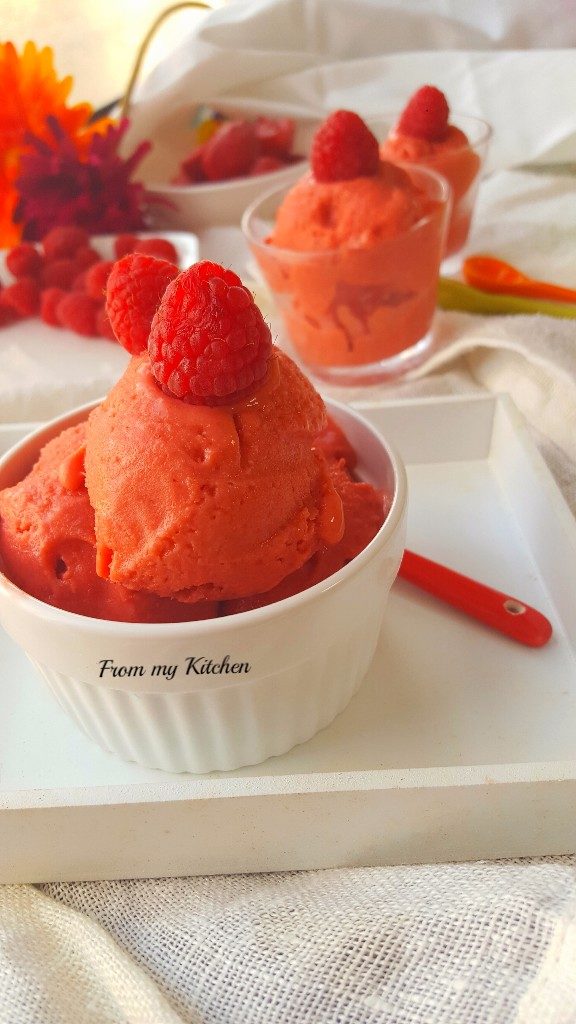 It's texture is not like an ice cream but creamy as we are using only fruits and condensed milk(Here is a tip for you incase if you don't like it.Blend it along with some milk and make it to a yummy milkshake)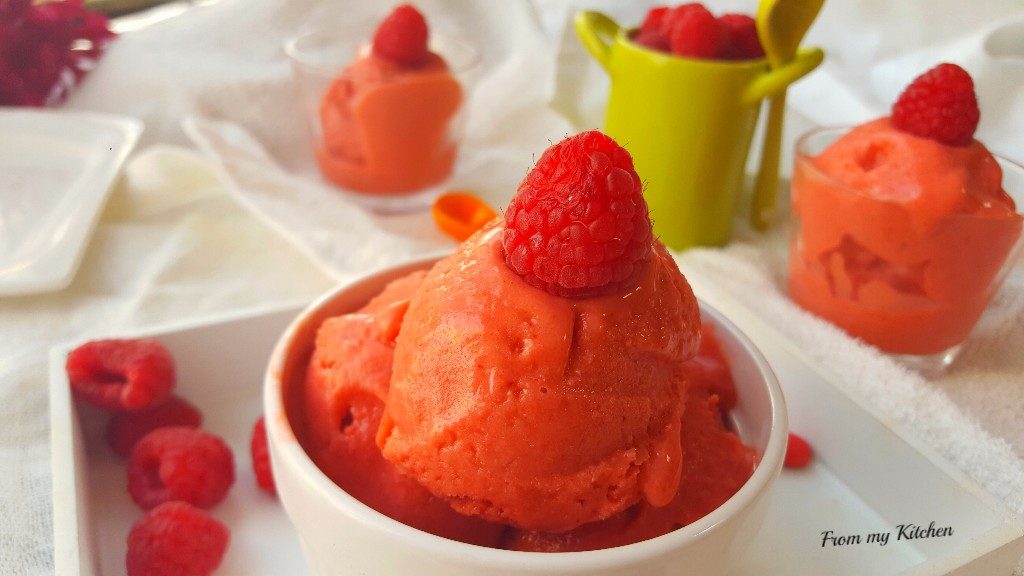 If you are craving for some frozen dessert that's less in calorie i think this is the right option!Isn't it?
Try it out!It's a real crazy way to beat the heat!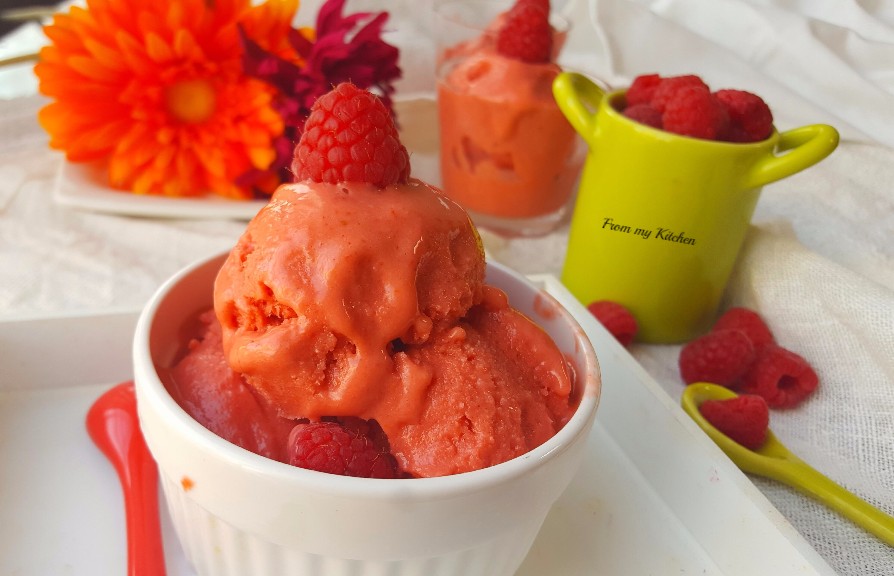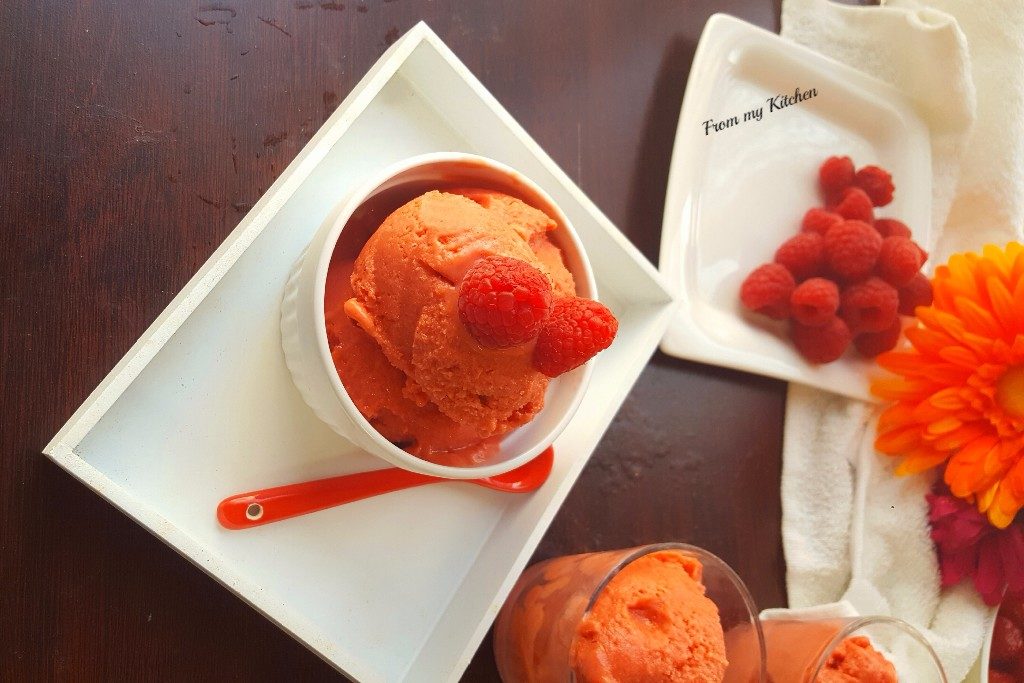 Relish !
Happy Cooking!