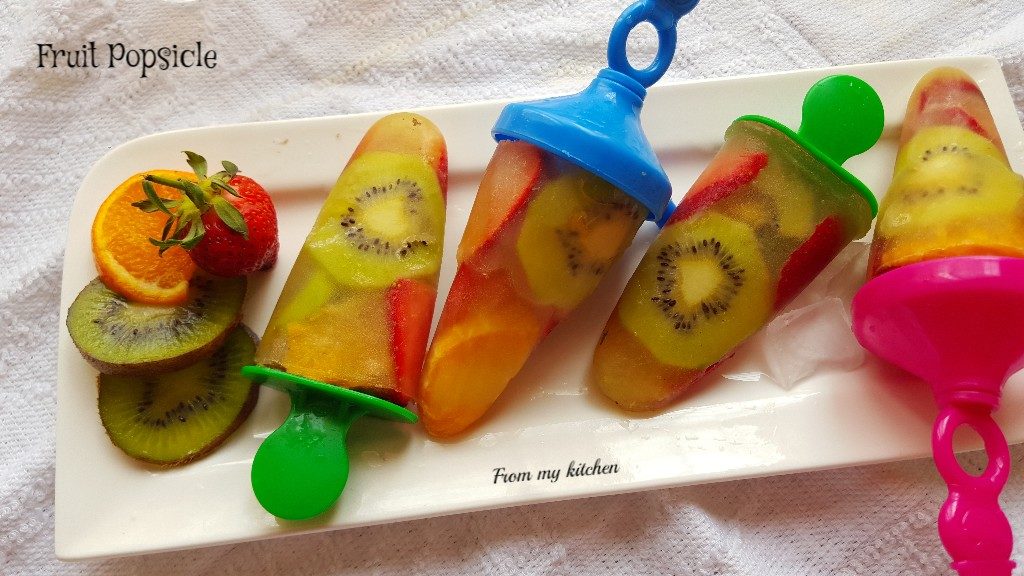 Very healthy popsicle ever!!I bet your children will not say "No" to this lovely and elegant looking treat!Make it as colourful as you can.A very refreshing and an awesome treat to beat the heat of summer.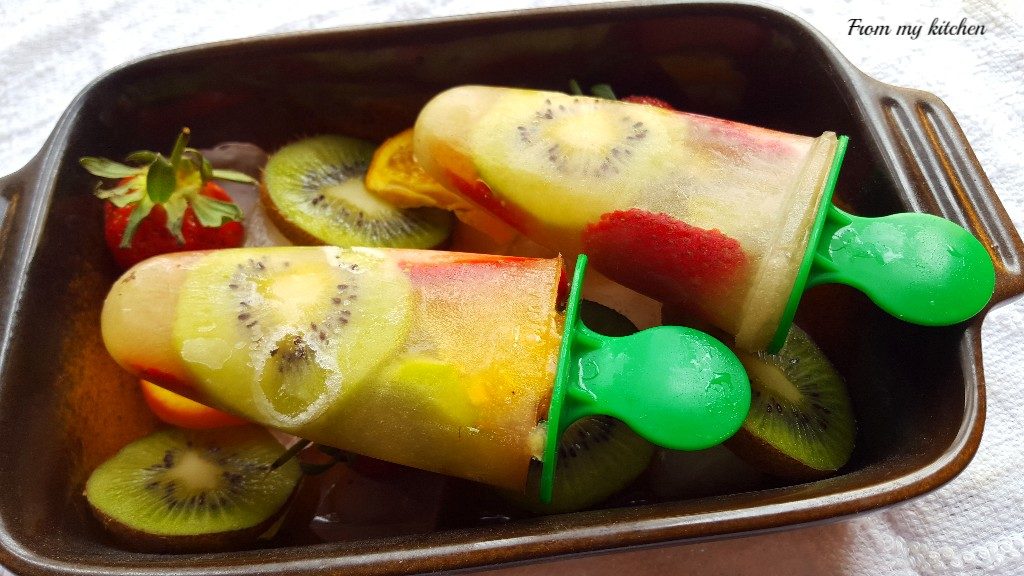 My son never eat kiwis and strawberries as it is and I was not sure if he is gonna eat this one. But to my surprise it was success,yay! He uttered a wow after seeing this, and i was even glad that he came again for another one. Isn't it amazing way to make your kids consume fruits. Not only kids but me and hubby too enjoyed eating it.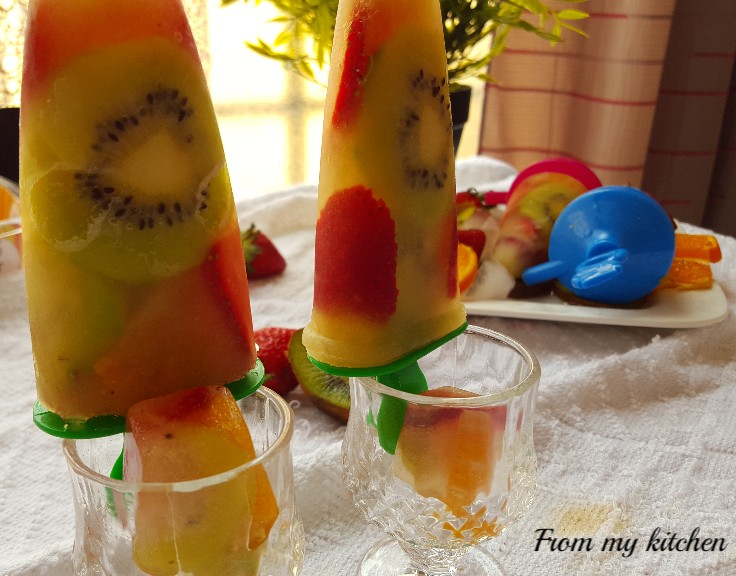 Its quite simple to make with whatever fruits and fill it with your own choice of juices as you like,Slice your fruits thinly and try to make it colourful by using variety of fruits.Arrange it carefully on sides of the popsicle molds.Then slowly pour any readymade juice or flavoured sweet drink like tang.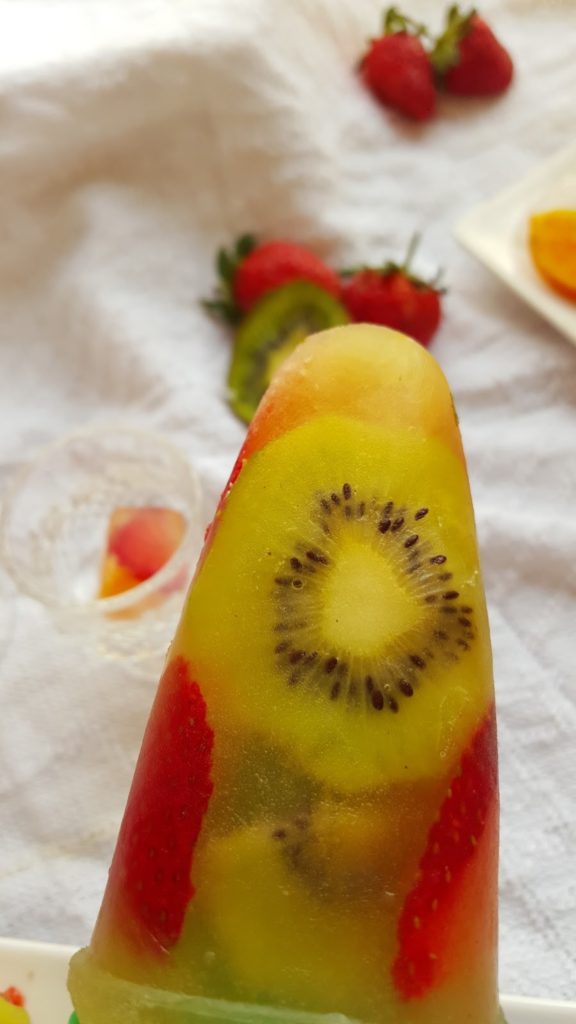 We can make it with classic mojito flavours like lemon&mint!haa it will be more refreshing!
Ingredients
4 strawberries
1 kiwi
1 orange
I used kiwi lime juice(You can use any flavour tang,but clear light colour also can use lime water)
Slice the fruits thinly.You can use grapes berries or any other fruits
Arrange it on sides of the popsicle mold care fully and pour the juice slowly.Let it set in freezer for 6 to 8 hours.Demould and use.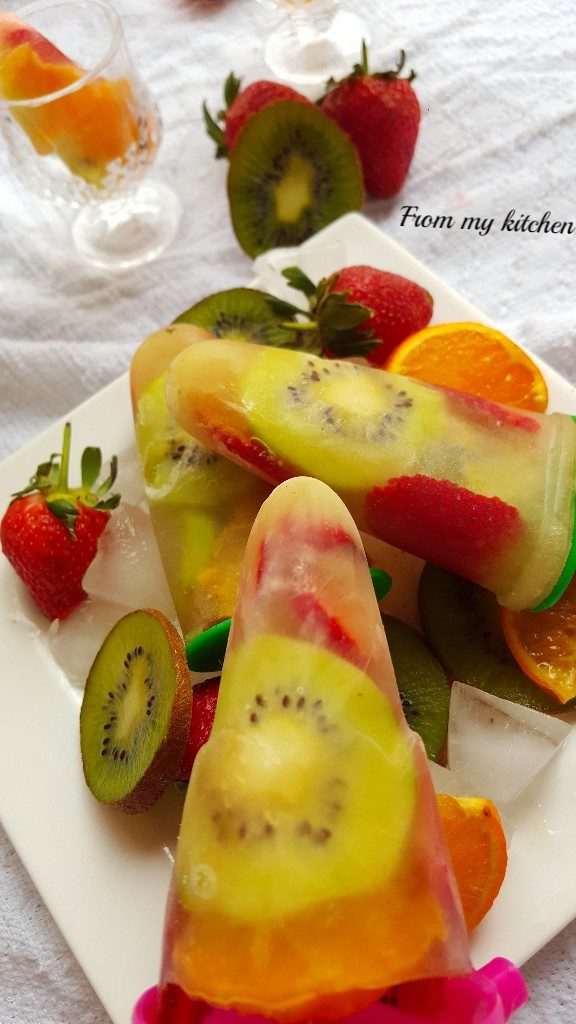 Try this way if your kids run away from such fruits enriched with vitamins which are essential for their growth.
Bear with me for too much pics !! Infact these are only a few ! Many more in my gallery!hehe! This is the only way to tempt you all out there to go for it 🙂
Enjoy!!!