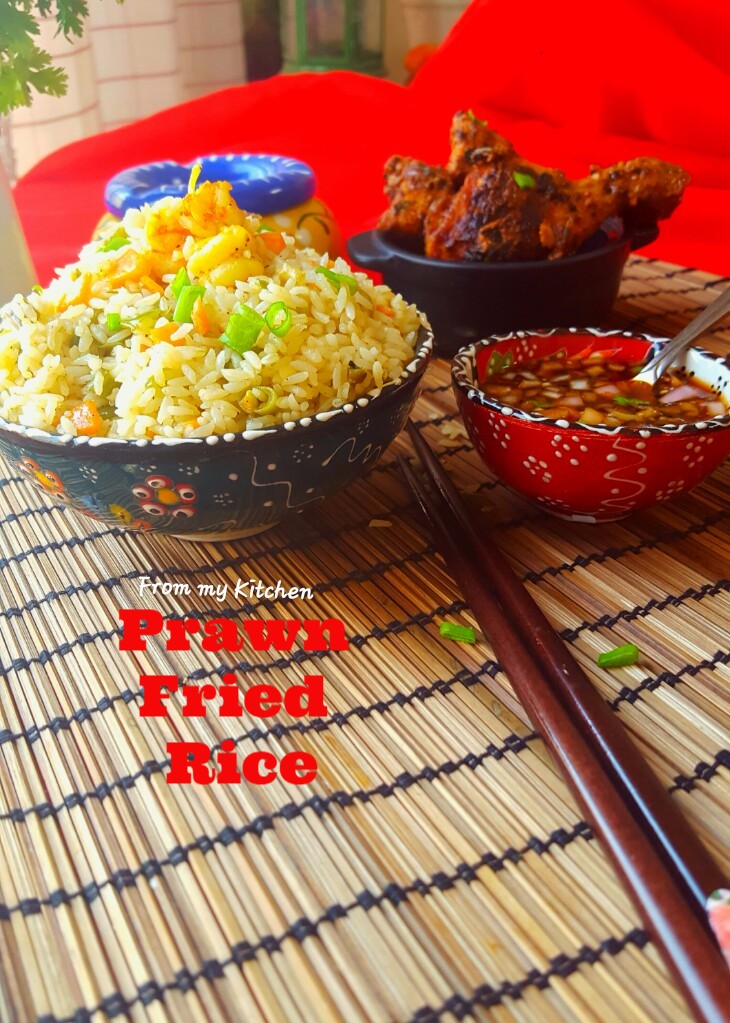 For me the best fried rice i have ever had is my moms (ummas) fried rice!The texture of rice,flavors,the doneness of veggies everything is perfect here!Whichever way i used to make it never came out that perfect!hehe!But this one i think will do justice to her fried rice so sharing it with you guys!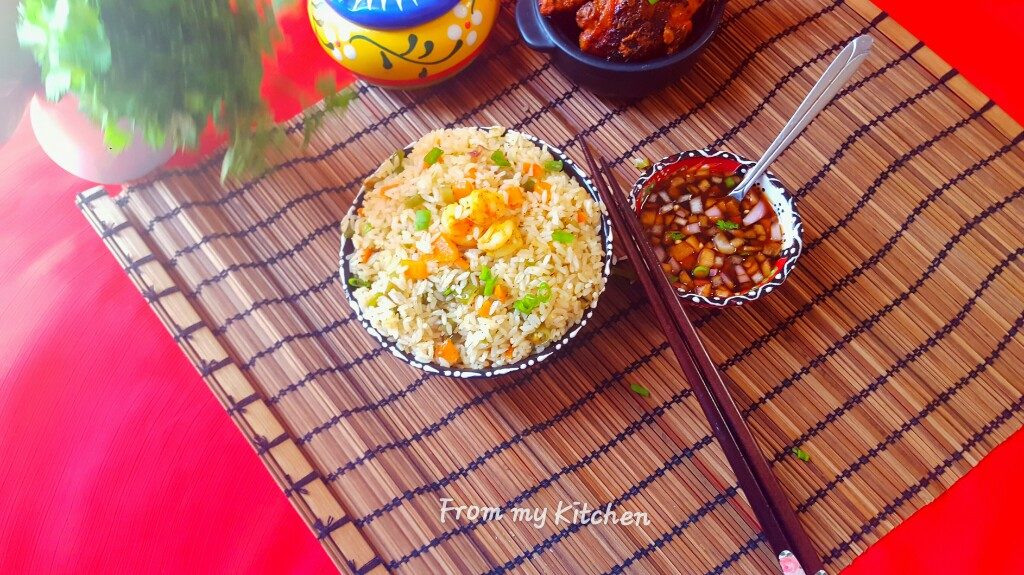 She always used to make it with prawns and you all know the flavors from prawns are just too good!And as side her super simple and delicious tomato chicken.yet to come on the blog.I made my
chicken 65
with this which make a great combo too!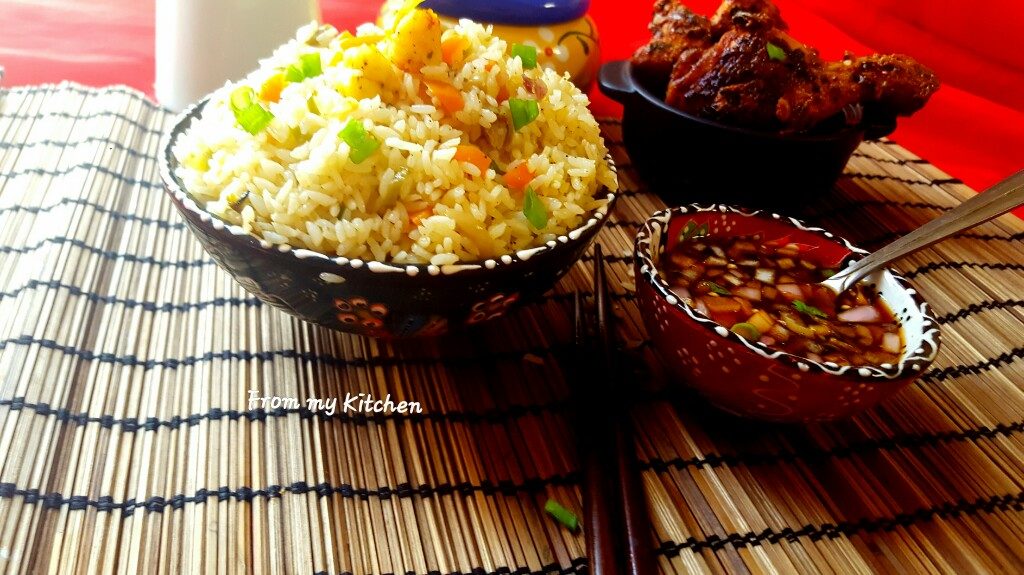 Preparing the veggies for fried rice is so simple!Getting the perfectly cooked rice is the tricky part. isn't it?So lets check if this fried rice cooked same like yours!!!If you want recipe for Szechwan Fried Rice check here.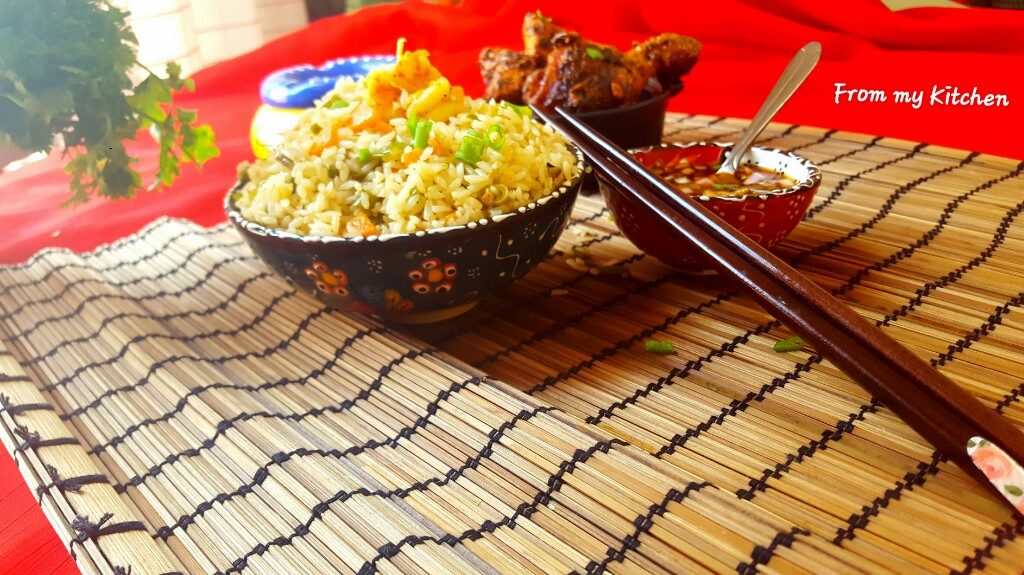 Ingredients
3 cups cooked rice
1/4 kg prawns
Salt n turmeric to boil the prawns
4 cloves garlic
2 medium sized carrots
2 bell peppers
some french beans
1 cup Cabbage
1n 1/2 tbsp soy sauce
1 tsp tomato sauce
1 tsp pepper or more
1 chicken cube
Salt to taste
Method
Boil prawns with salt and turmeric powder.
Chop the veggies and keep everything ready.
In a wok pour two tbsp oil add crushed garlic then all the veggies and stir well.When its half done add chicken cube and mix well,Don't cook veggies mushy!Add pepper,sauces check for salt and add.
Mix boiled prawns and the veggies.Switch off the flame when the veggies are soft to touch.Lastly add spring onion (optl)
Switch on the flame Mix the veggies with rice and combine well.Garnish with spring onion
Tip:Always try to make the rice at least before two hours of mixing.The cooled rice is better than hot rice for making fried rice.Also don't add same qty of water as we are adding for normal ghee rice.Less the amount of water and increase the cooking time on low heat.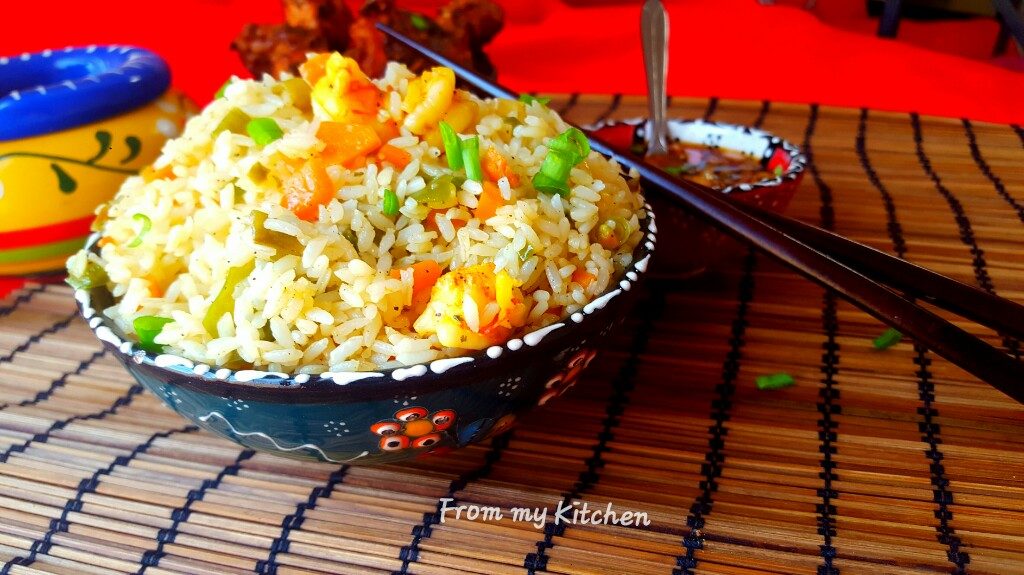 Enjoy with your favorite side dish!We love this fried rice!Just too good!
Hope you all will love it too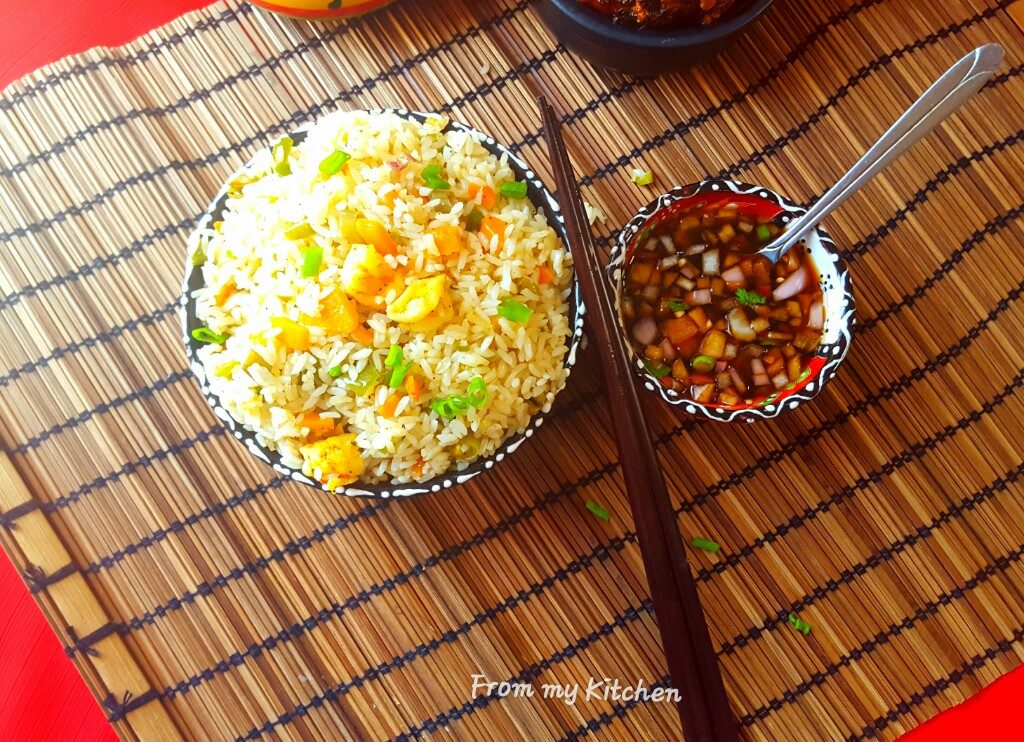 Happy Cooking!