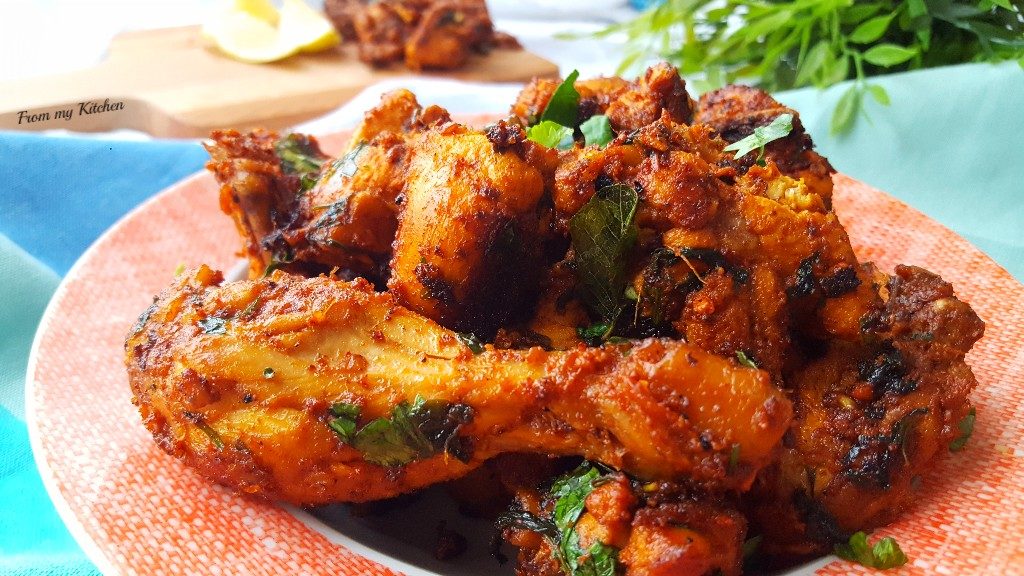 It's an irresistibly flavourful chicken fry!Chicken 65 i never see same recipe for this single dish!Everyone has their own version for it and all tastes equally good!But this one you have to try it,then only you know what am i talking bout!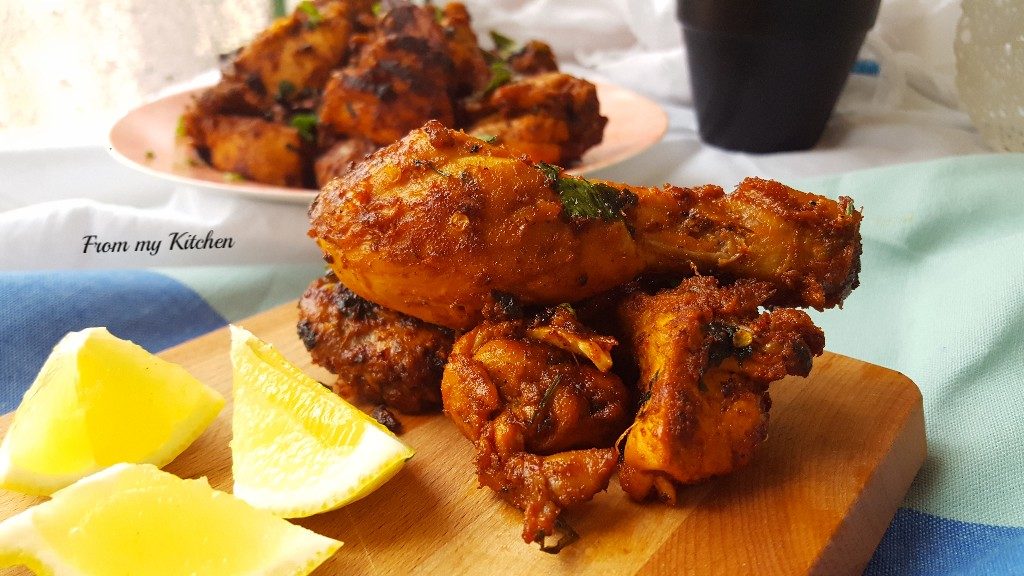 It's our personal favorite!Riz (hubby)use to ask me why are you making this only for guest?Hehe but that i too don't know!Anyways no wonder the recipe is my wonder chef umma's!But now i think she forget about this hehe!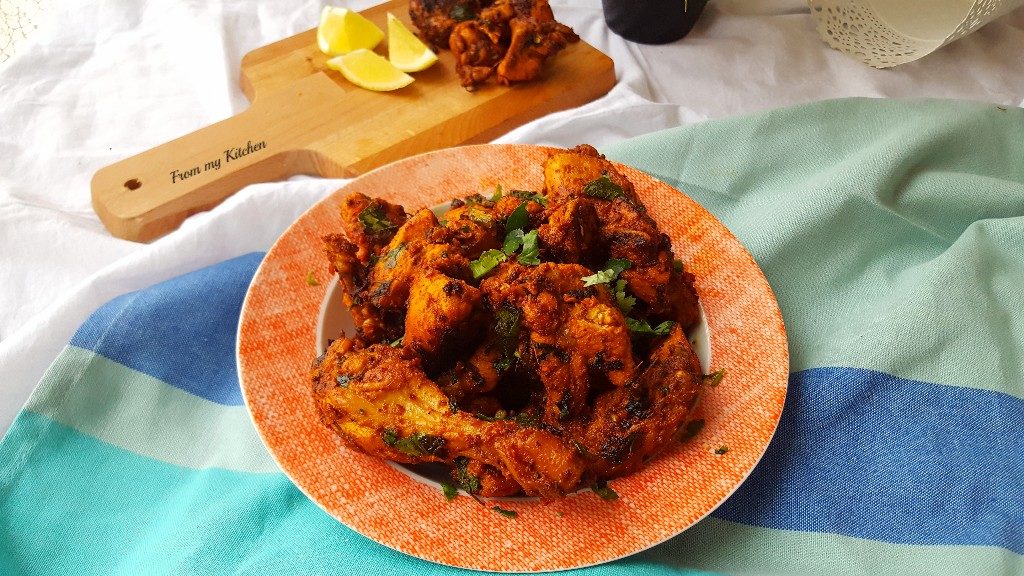 First marinate chicken in yogurt, some spices ginger garlic paste then frying and some tadka!That's it!I think it's an easy recipe!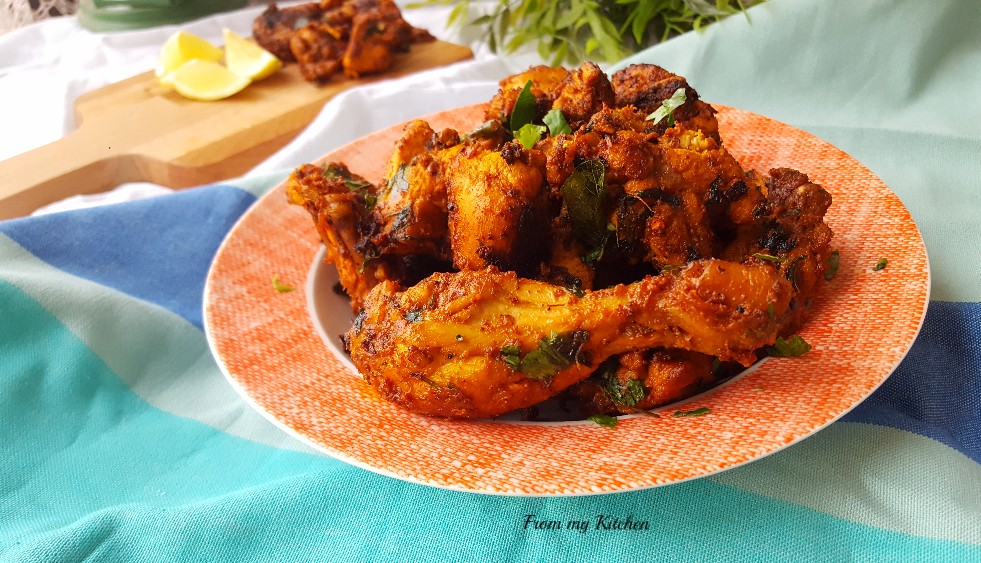 Ingredients
For marination.
1 chicken
5 tbsp yogurt heaped
1/2 of a lime juice
1 n 1/2 tbsp ginger paste
1 tbs garlic
1 to 2 tbsp chilly powder(according to your taste)
1 tsp coriander powder
Salt to taste
1 tsp soya sauce
1 tsp tomato ketchup
Oil for frying
For Sauteing
Lots of coriander leaves
2 or 3 green chilies
Some curry leaves
leftover marinade and some water
Method
Drain your cleaned chicken completely
Mix all ingredients listed under marination and marinate chicken in it.
Marinate for at least 4 to 6 hours.
Then in a pan pour some oil and fry it until its done.The chicken will be soft and succulent as we are adding yogurt in the marinade that makes the meat tender.
Take 3 tbsp of fried oil add curry leaves .green chilly slits and chopped cilantro,saute for few seconds.Then pour the leftover marinade mixed with some water and let it boil for a minute.Then add fried chicken in it and toss well and cook it for few minutes.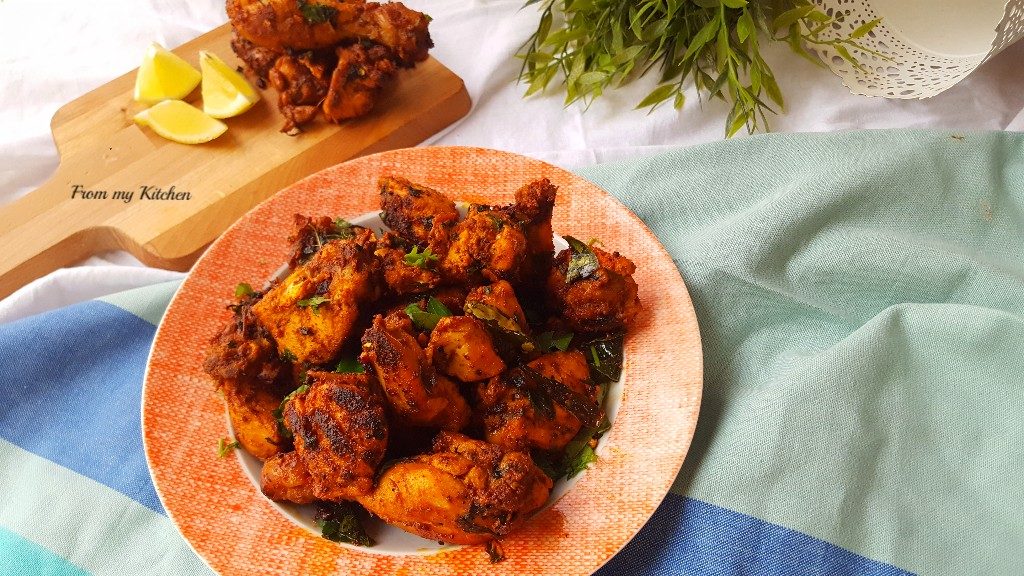 Here ready the most flavourful chicken!It's tender,juicy,tangy,spicy and fried!
Perfect side dish for fried rice,batura and puri!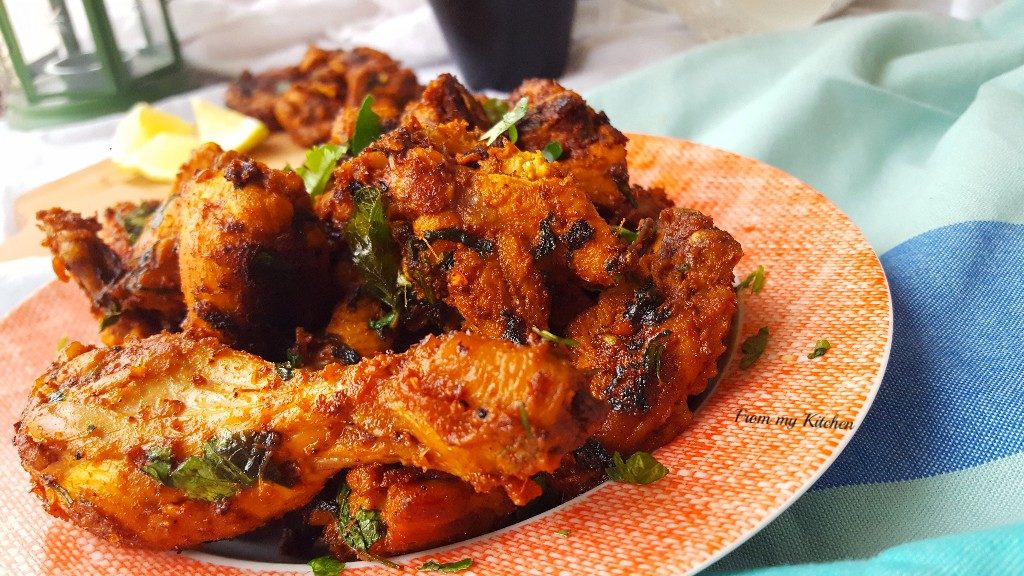 Hope you all will love this as we do!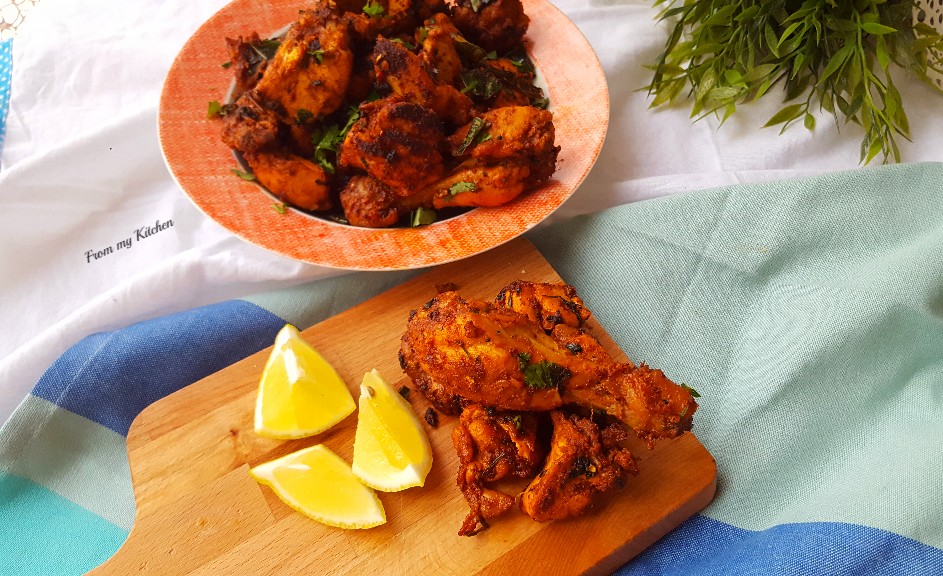 Enjoyy!!!