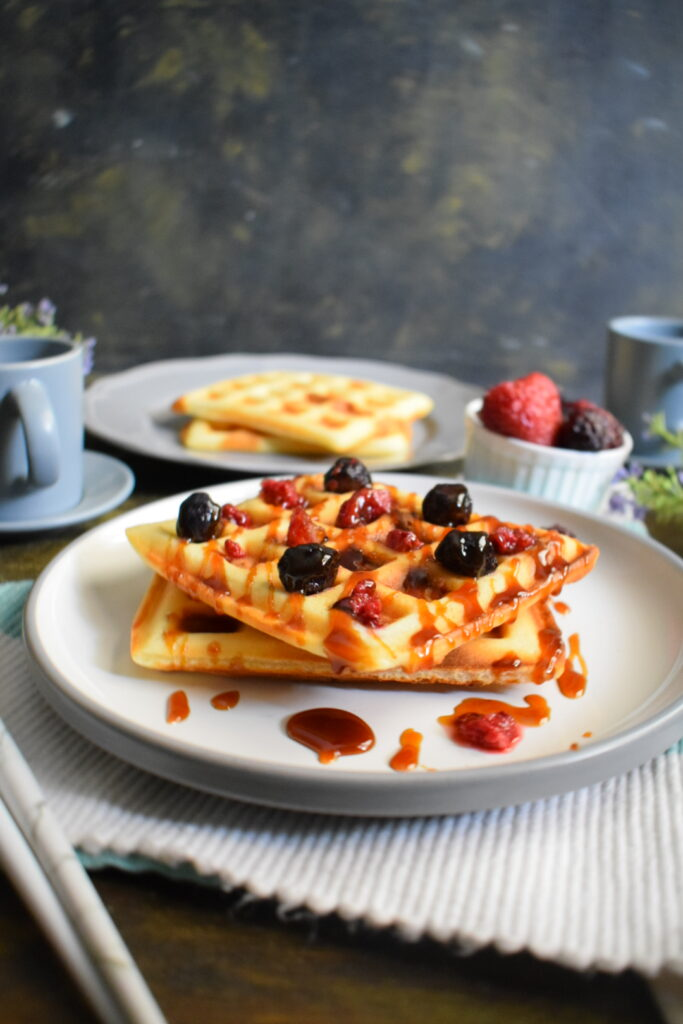 Good morning to all my lovely followers! Today here I'm with kids fav waffle recipe! Waffles are one such fancy breakfast that kids go crazy, right? Here the fact i love is it's quite easy yet bring a smile on their faces! If you are browsing for that perfect texture of crispy outside and fluffy inside for the waffle here you go! You can also make pancake with this batter.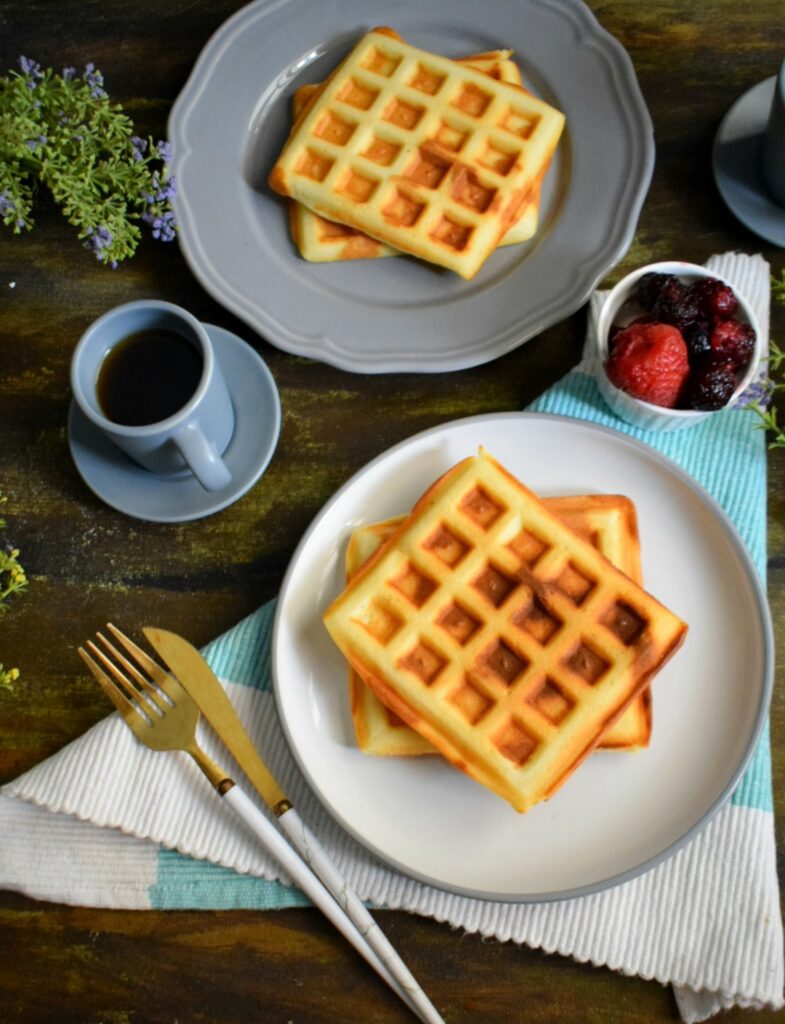 Let's check out the recipe!
Ingredients
2 eggs
1 tsp vanilla
2 tbsp butter (you may use 4tbsp butter instead of oil)
2 tbsp oil
1/2 cup yogurt
1/2 cup milk
1 cup flour
3 tbsp cornflour
1 tsp baking powder
1/4 tsp baking soda
3 to 4 tbsp sugar
salt to taste
Method
Mix the wet ingredients and keep it aside
Mix the dry ingredients in another bowl,
pour the wet into the dry and mix it to a lump free batter
Preheat the waffle machine, grease it and pour a ladle full of batter cover and cook until it's golden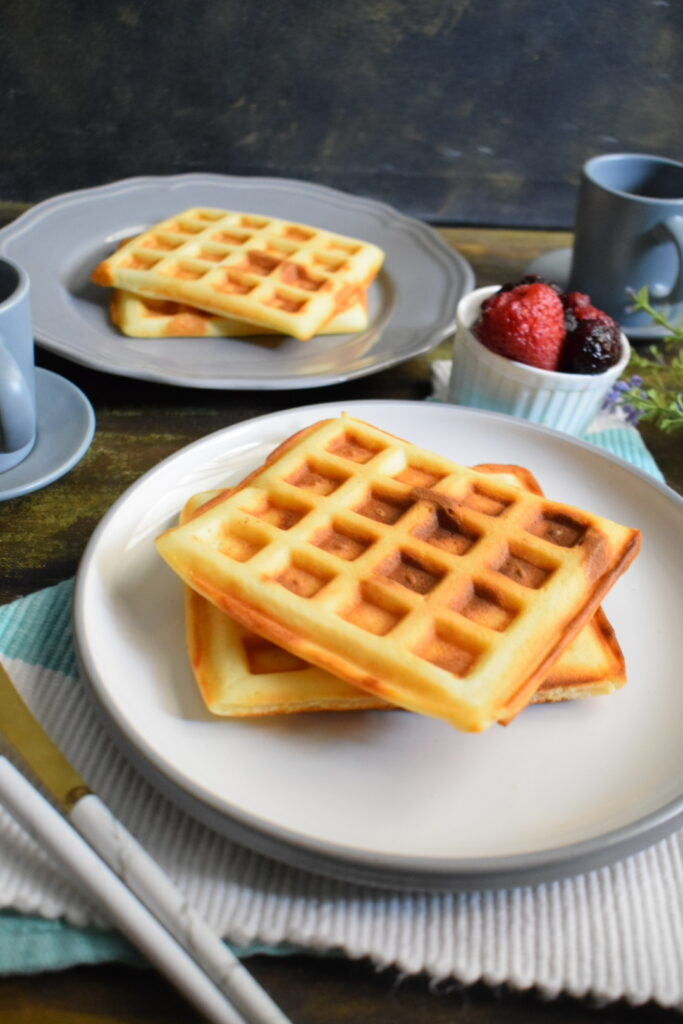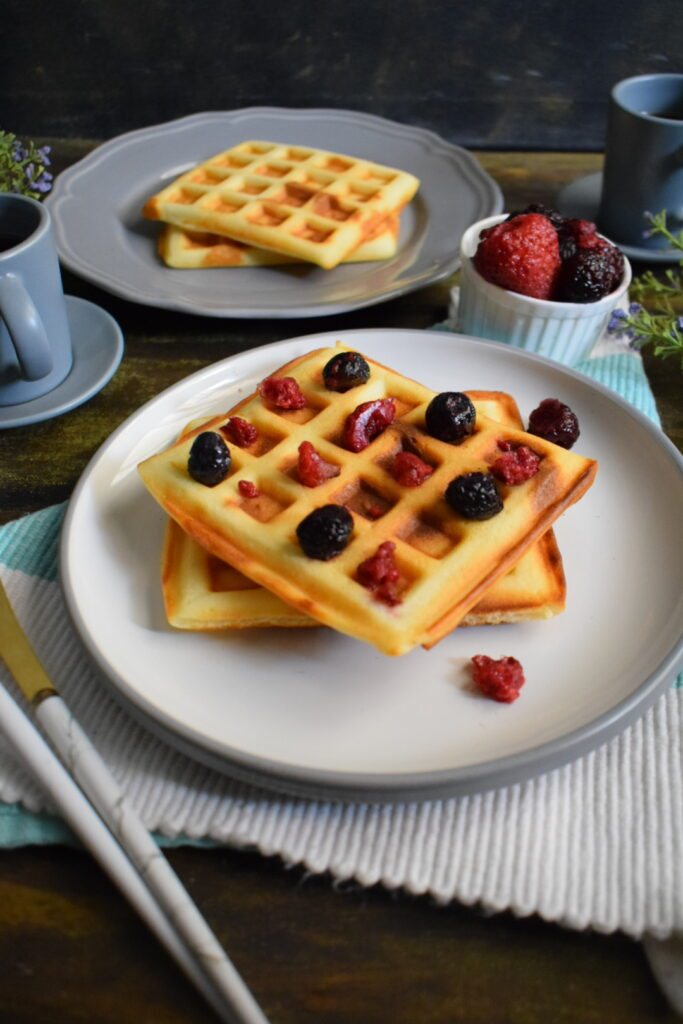 happy Cooking!