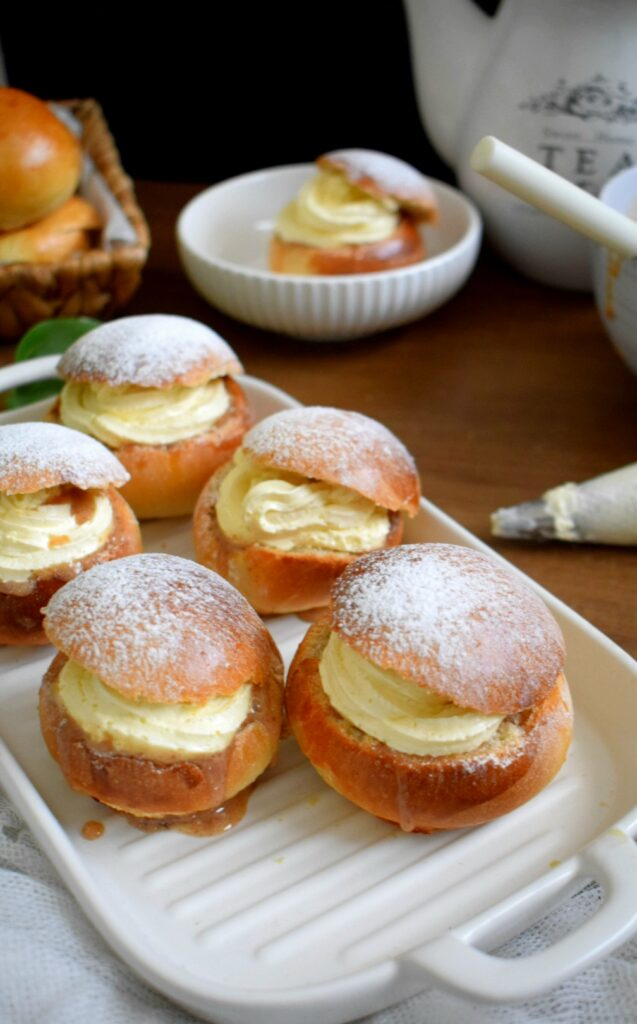 I truly adore these beauties! I mean look at that cute mini goodies! It's a Swedish sweet cardamom spiced bun, hollowed and stuffed with rich almond paste (you may also use marzipan) topped with whipped cream! Too good guys, if you are someone like me who find happiness in baking, here is it man do try it!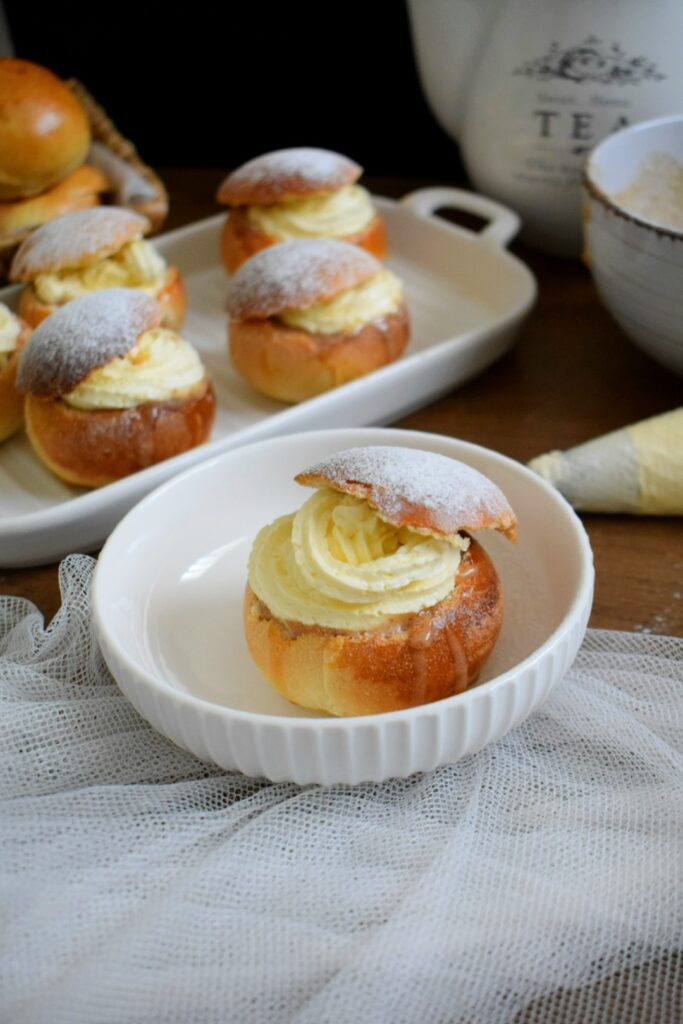 This recipe is inspired from "Oh Yum by Anna Olson" Beauty of this mini buns attracted me to try it! It's not that easy to create videos & reels and finally clicking for my blog with my toddler running around! So i really appreciate your support and feedbacks if you try anything from my blog! Do let me know if any of my posts are helping you in anyways, which means world to me!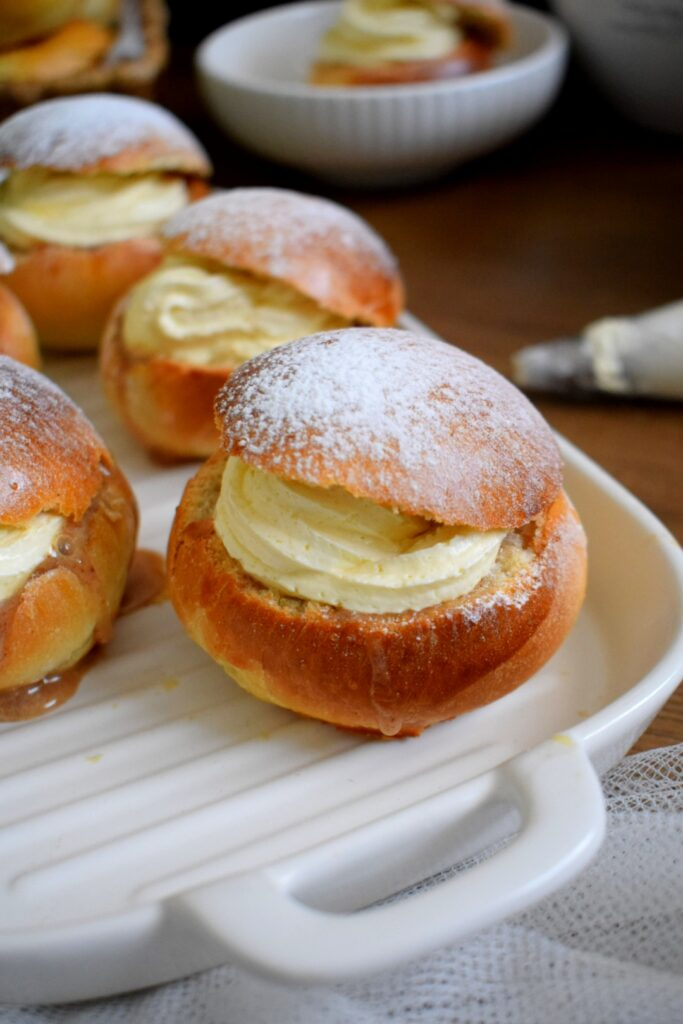 So let's go check out the recipe
Ingredients
3 cups all-purpose flour
3 Tbsp granulated sugar
1 tbsp instant yeast
2 tsp ground cardamom
1 tsp baking powder
1 tsp fine salt
1 cup lukewarm milk
1/4 cup water
6 Tbsp unsalted butter, melted
egg for egg wash wash
For Almond filling
1/2 cup almond
1/2 sugar
1/4tsp cardamom powder
A pinch of salt
1/3rd cup milk
Whip cream
Method
Mix and knead the dough to a soft pliable one. Cover and place it in a warm place for proofing.
Shape and proof the dough. Line a baking tray with parchment paper and lightly dust a work surface with flour. divide the dough into 12 equal portions. Shape each piece into a ball and place on the lined baking tray. Cover the tray and let the buns rise for an hour
Preheat the oven to 180°.
Brush the buns with egg wash and bake for about 20 minutes, until they are an even golden brown. Transfer the buns from the tray to a rack to cool completely before filling.
Pop the lid off each bun and scoop out the centre of bun without breaking the outer surface.. Set aside the lids to place on top of the buns after filling.
. Make the filling – In a small blender jar put in the almond, sugar, salt and cardamom, powder it. then pour the milk and blend again to make it to a paste. Mix some of the scooped out bun pieces by crumbling it in this almond paste. Prepare whipped cream and keep it aside.
Checkout the video for assembling!
Youtube Video!