Refreshing and filling Custard Drink in 2 different flavors! Vanilla & Rose flavored Custard drink topped with some vanilla ice cream, roasted cashews, and nuts! A glass full of this refreshing drink is a real thirst quencher while breaking the fast!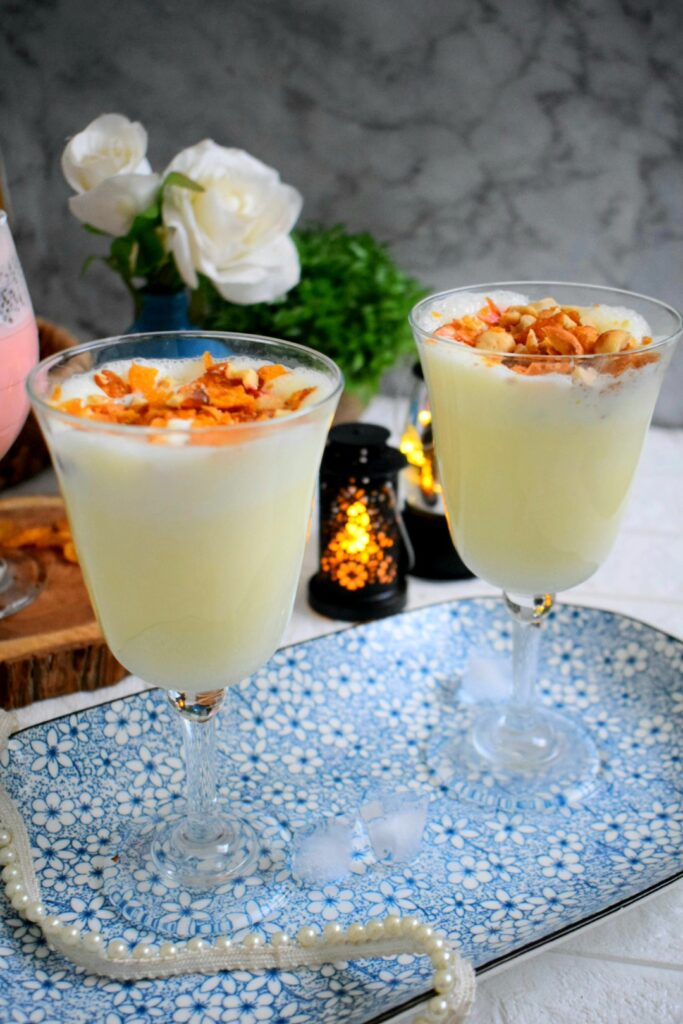 My family loves such drinks and desserts for Iftar that quench our thirst and hunger at a time! That pink color drink looks so damn pretty, right? In the vanilla drink if you like add some boiled vermicelli or sago!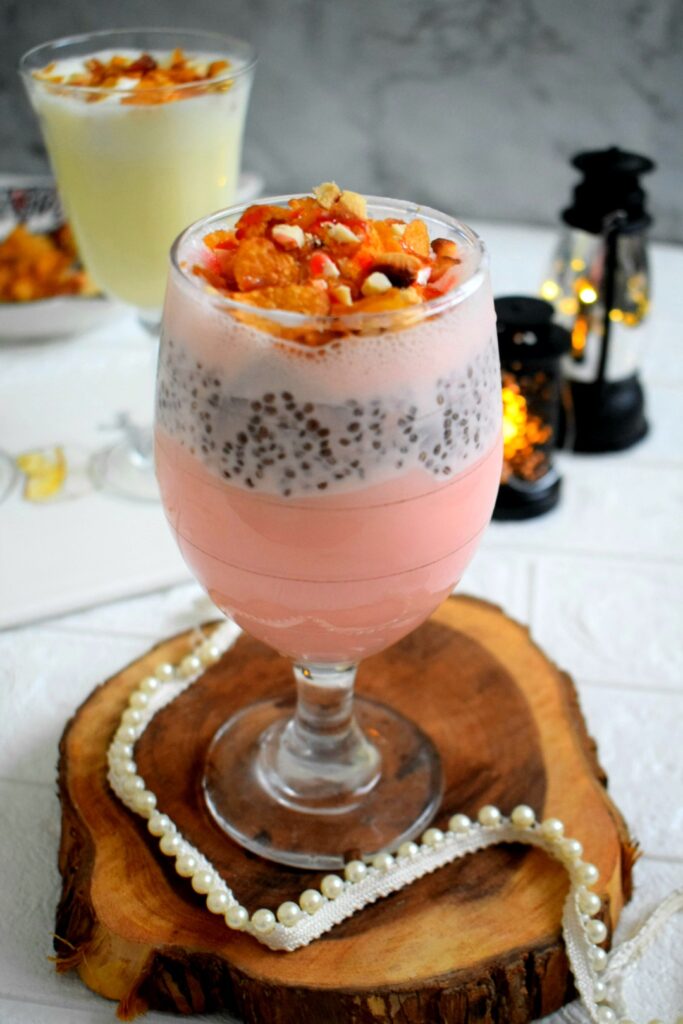 My kids enjoyed the vanilla-flavored one! Instead of Roohafza, you may also add strawberry syrup! Prepare the thick custard and chill it in an air-tight container, so it's easy for you to prepare it when in need!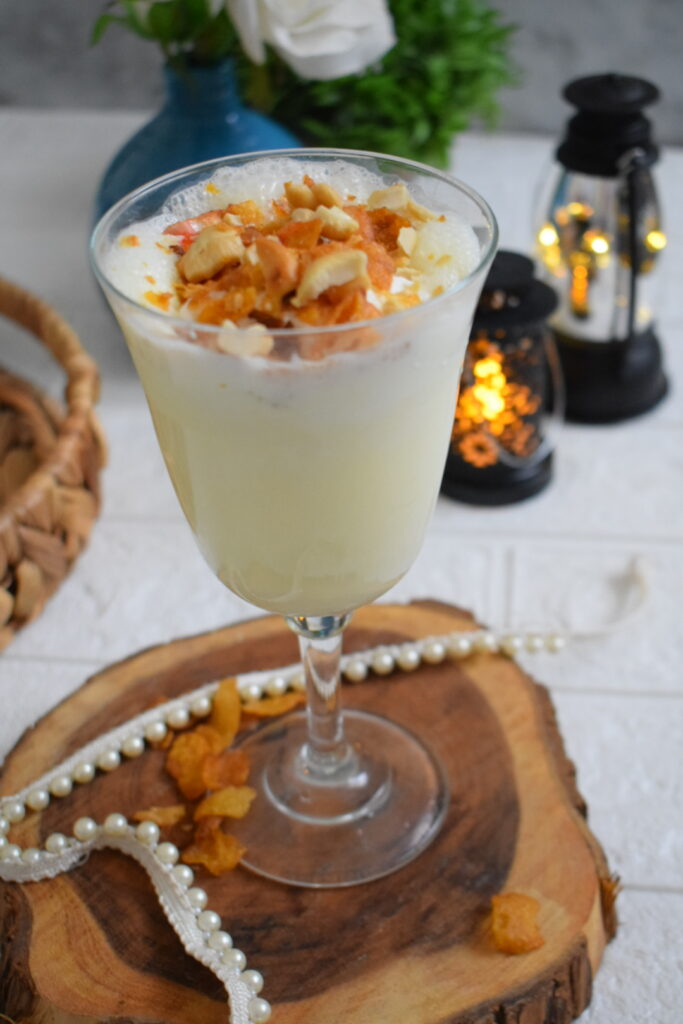 Ingredients
For custard
3 cups milk
5 tbsp custard powder
2 tbsp sugar

Take 1/4th cup milk and mix custard powder in it without any lumps. keep it aside! Mix milk and sugar, cook it until comes to a boiling point, simmer and pour the custard mix, and stir it continuously until you get a thick custard. Switch off the flame, let it cool and then chill it.
A handful of cashews
Cornflakes
2 tsp ghee or butter
Roast the cashews and cornflakes in ghee and keep It aside.
For Vanilla Drink
Chilled custard
Vanilla Ice Cream
Vanilla essence
Milkmaid or sugar to taste
For 1/2 of this custard mix add 2 cups of Milk
Roasted cashews, cornflakes, and Vanilla ice cream for topping
For Rose flavored Drink
Roohafza
Soaked chia or basil seeds
Ice cubes
Method
For vanilla-flavored drink blend all the ingredients except roasted cashews and cornflakes. pour it into a tall glass and top it with ice cream, cashews, and cornflakes.
In the same vanilla, drink pour the desired amount of roohafza and blend.
In the glass add icecubes chia seeds and pour the drink. Top it with the rest of the ingredients and enjoy!
Note: Roasted cashews and cornflakes give a nice crunch and flavor to the drink, so do not skip it!
Video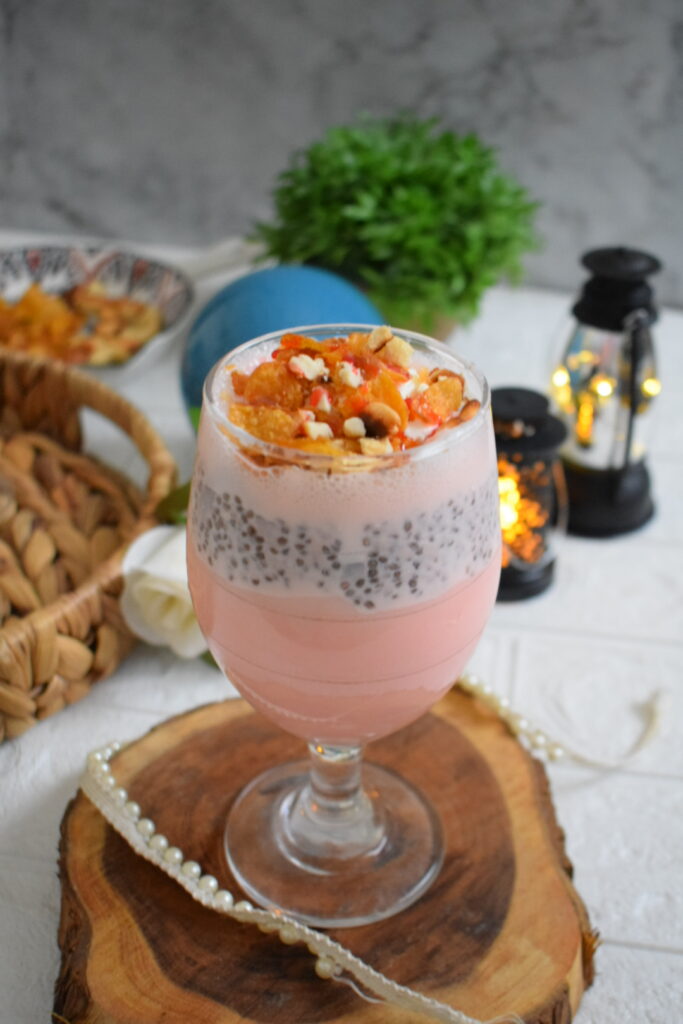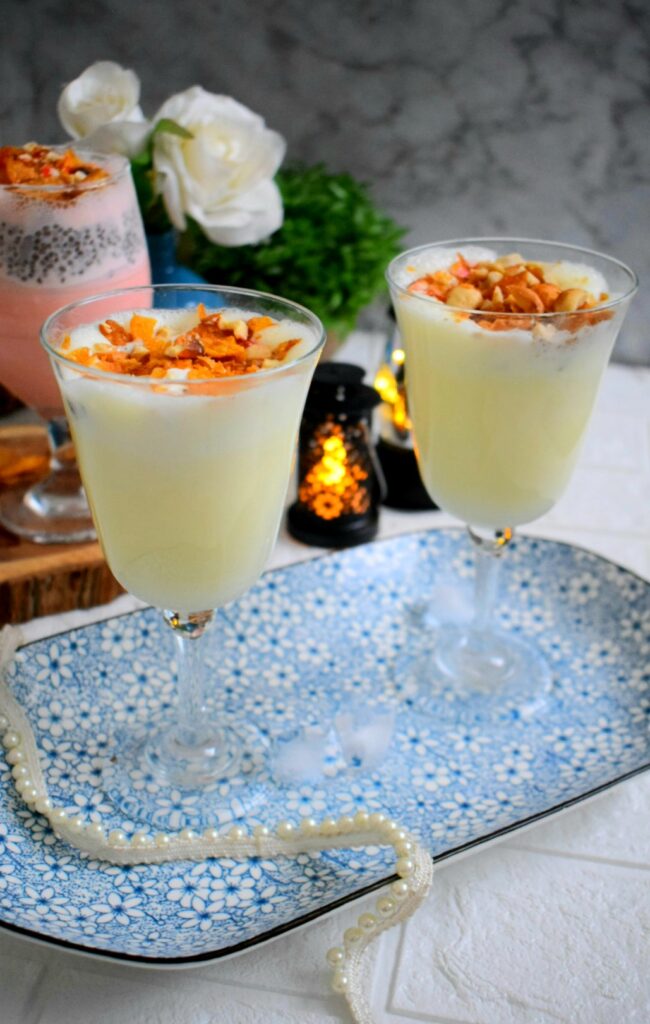 Happy Cooking!