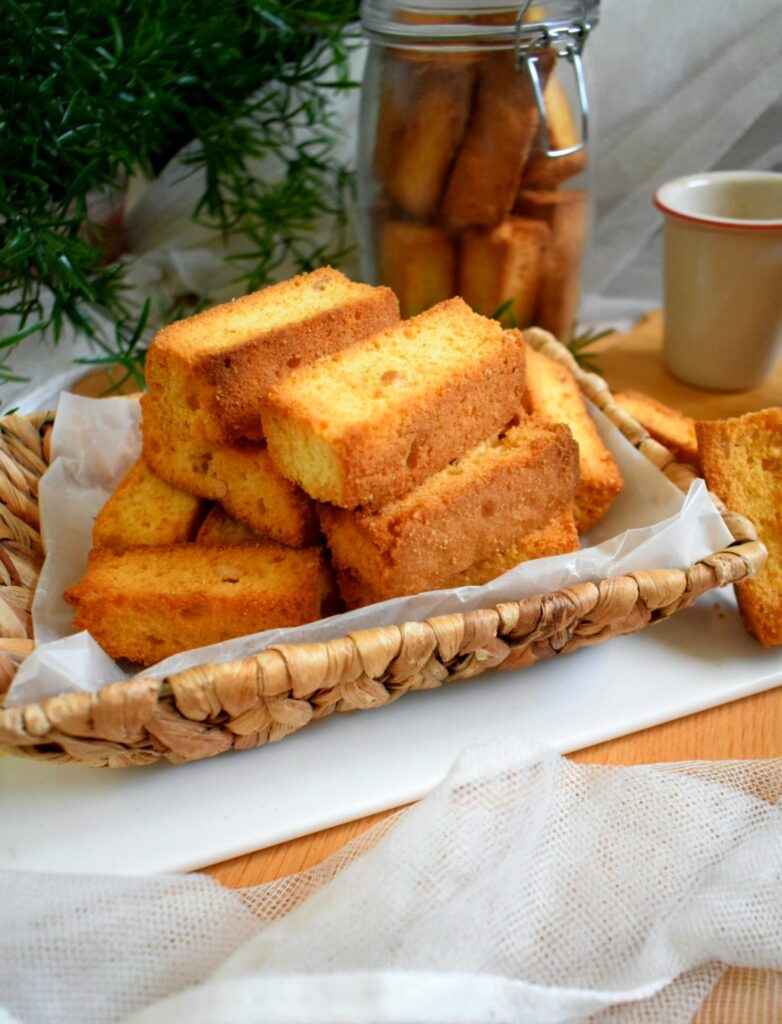 Tea Rusk is a slightly sweet, crispy & crunchy double-baked butter cake! It is one of my favorite tea-time cookies to munch on! This crispy tea rusk is pure bliss with the tea or tastes even better while dunking in the tea!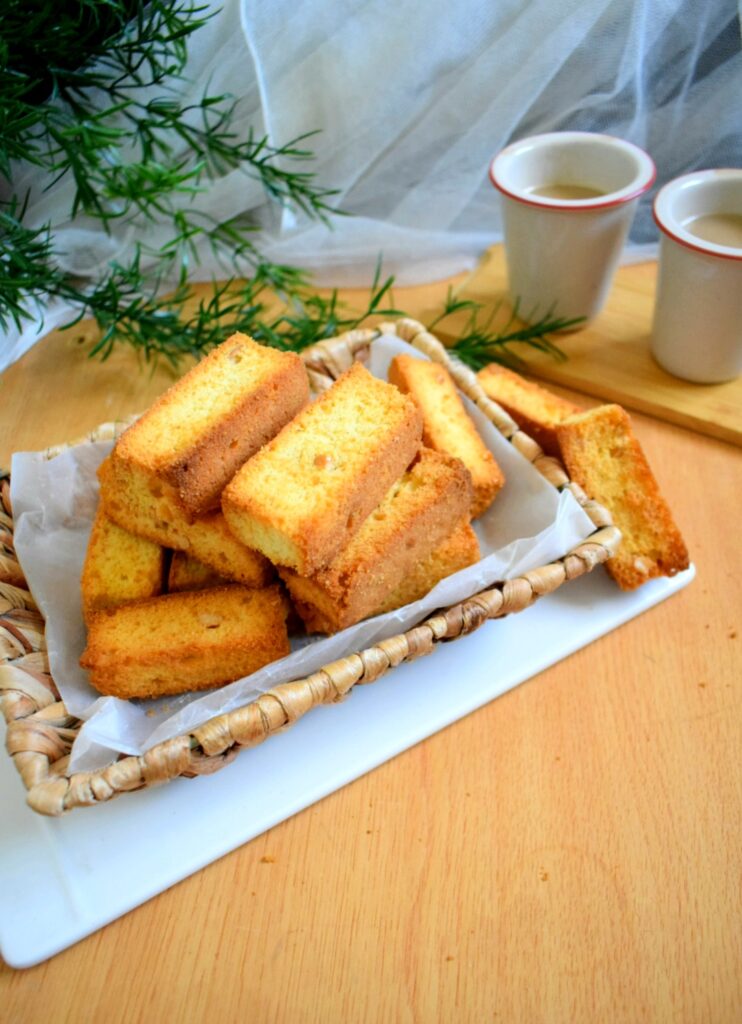 In our place, it is known as tea rusk, which is popular in all the bakeries! In some other places, it is also known as cake rusk, as it is a double-baked cake! Whatever it is, if you are someone like me you are definitely gonna enjoy this! You may half the qty and try it!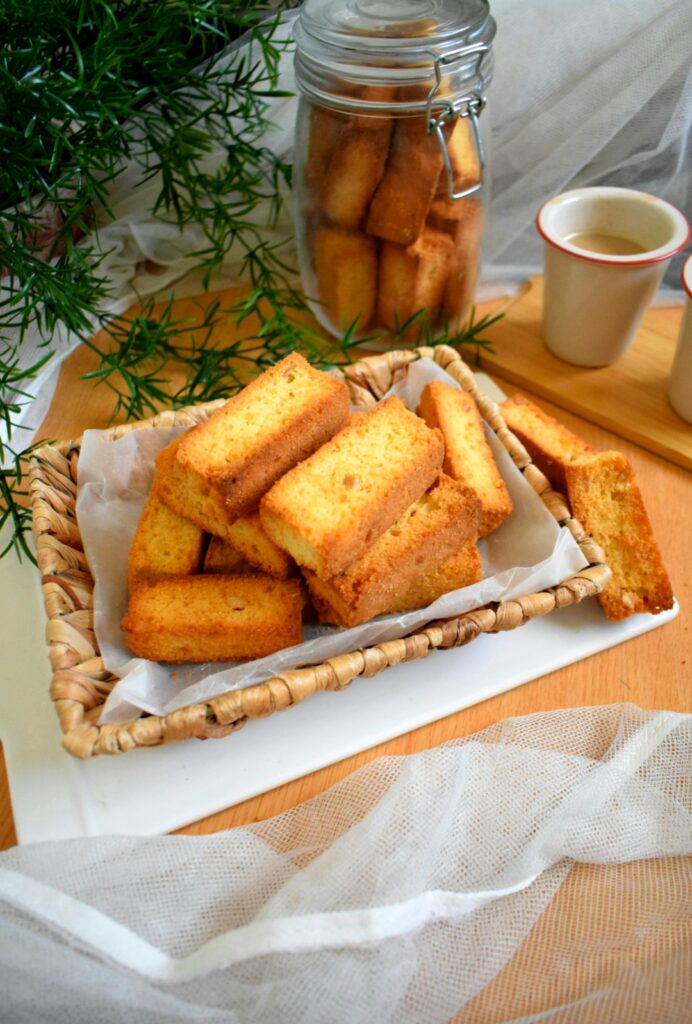 If you like your tea rusk to be slightly yellow you may add yellow food color to the batter. I'm so happy that it turns out so perfect, that it tasted better than the bakery ones! We enjoyed every bit of it! Skip the store-bought ones and make them at home instead, you won't believe how easy and tasty it is!
Ingredients
200 gm butter@room temp
1 cup powdered sugar
4 eggs
vanilla essence
2 cups all-purpose flour
2 tsp baking powder
A pinch of salt
3 to 4 tsp milk
A handful of cashew nuts chopped finely
Method
Cream the butter until soft, then add powdered sugar until light and fluffy.
Add eggs one at a time and blend well
Add vanilla
Then mix the dry ingredients and blend them in batches until it's incorporated.
Add the milk if the batter is too thick. Fold in the chopped nuts
Line the parchment paper and spread the batter evenly.
Bake it at 180 degrees preheated oven for 40minutes or until a toothpick inserted comes out clean.
Allow it to cool for 30minutes, Flip it on a flat surface and slice it like shown in the video!
Arrange the sliced cakes on a baking tray and bake it again on 180 degrees preheated oven for 20 to 30 minutes by flipping the sides in between, or until all the sides are crisp and slightly brown! Enjoy!
Video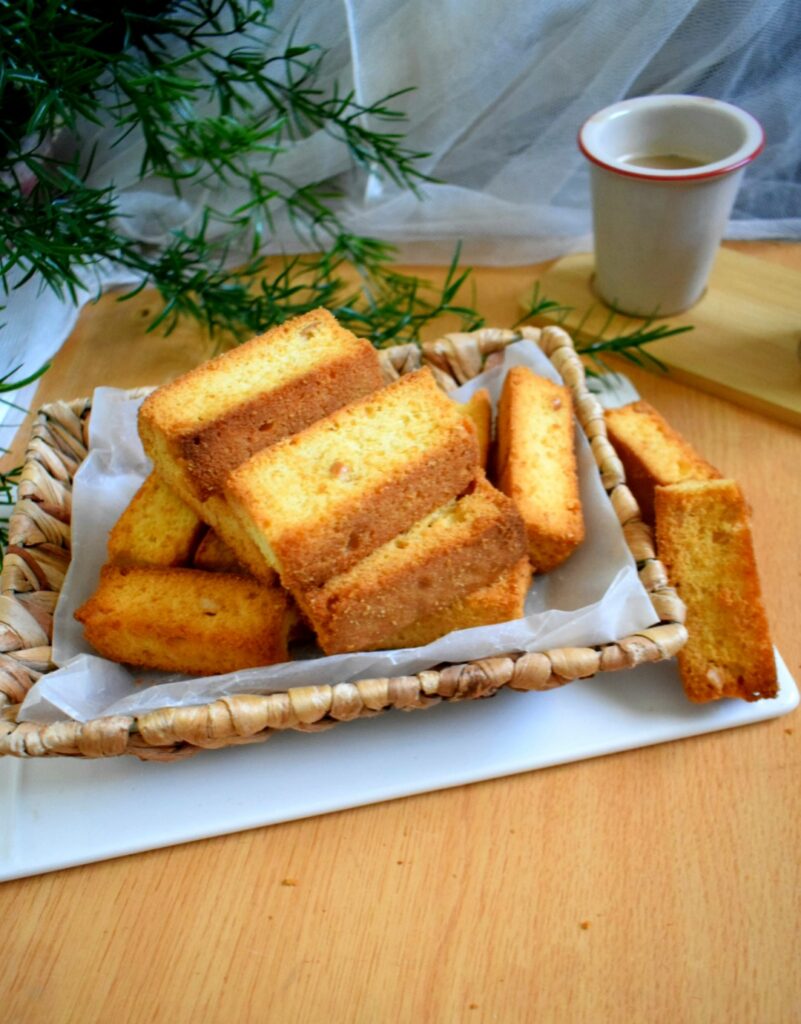 Happy Baking!