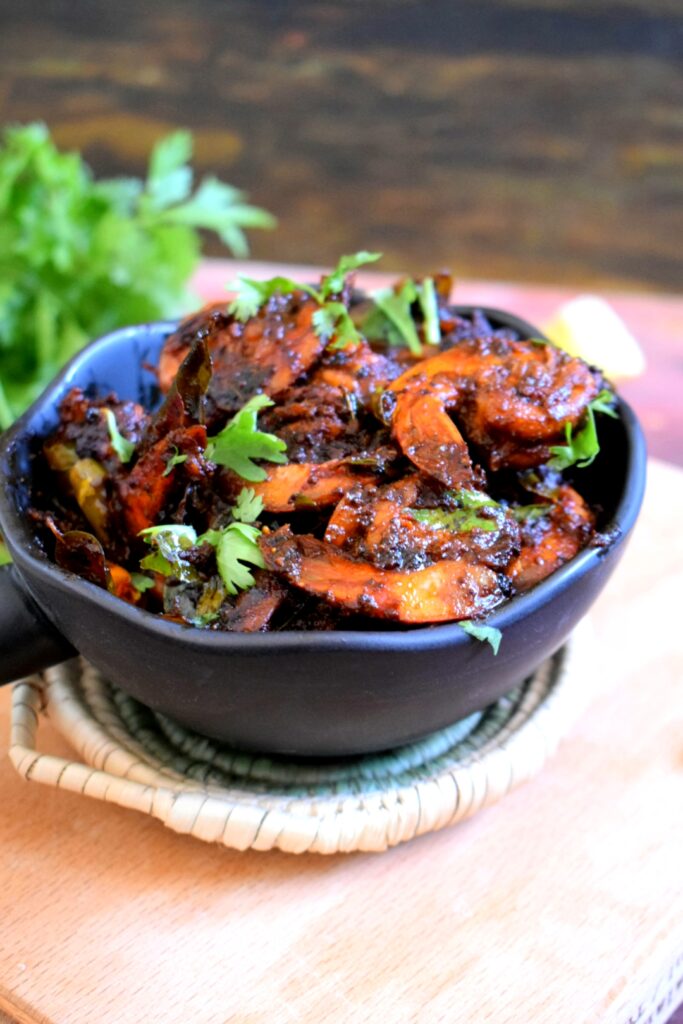 Juicy and lip-smacking Tawa prawns! A very easy recipe with a flavor blast! Prawn is one versatile seafood that everyone could enjoy! whatever way we make it turns out so yum! This one is no exception!
No onion or tomato means no cutting or chopping but still you will get a minimal amount of flavorful gravy that you can't stop licking your fingers! hehe I really mean it!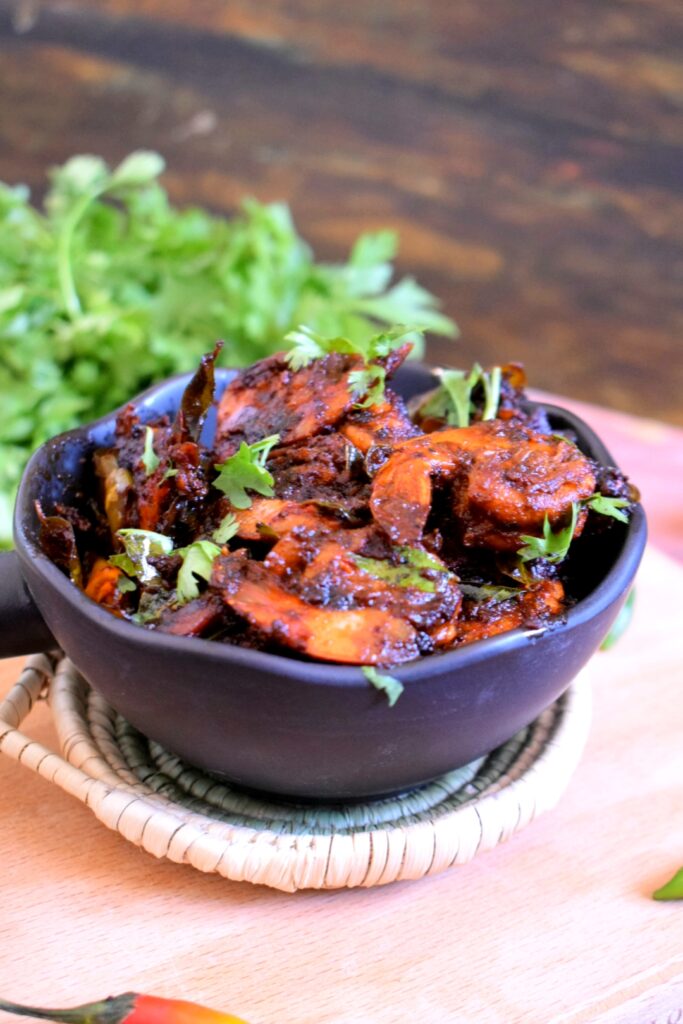 I have lots of prawns and few other seafood recipes on the blog, do check it out, guys!
Ingredients
Marination
400 gm prawns
salt to taste
1 tbsp chilly powder
1/4 tsp turmeric powder
1/2 tsp garam masala
1 tsp pepper powder
some vinegar or lemon juice
curry leaves
1 tbsp tomato paste or puree a small tomato and add it
Other Ingredients
2 tbsp butter or oil
Some water
4 cloves garlic freshly pounded
small piece ginger
curry leaves
1 tbsp tomato paste
1/2 tsp chilly powder
1/4tsp fennel powder(optl)
Method
Marinate prawns with the above-listed ingredients for 1 hour.
On a Tawa pour butter and splutter curry leaves, ginger-garlic, cook until it's aromatic.
Add tomato paste and chilly powder on the low flame mix and add some water cook it for a few seconds, when it dries out add the marinated prawns. (refer to the video)
Cover and cook it for some time, simmer the stock and fry it.
When the prawns are fried and done add the leftover marinade with some water, simmer it for few more seconds and the delicious Prawn Tawa is ready.
Add more water if you need more gravy.
Video!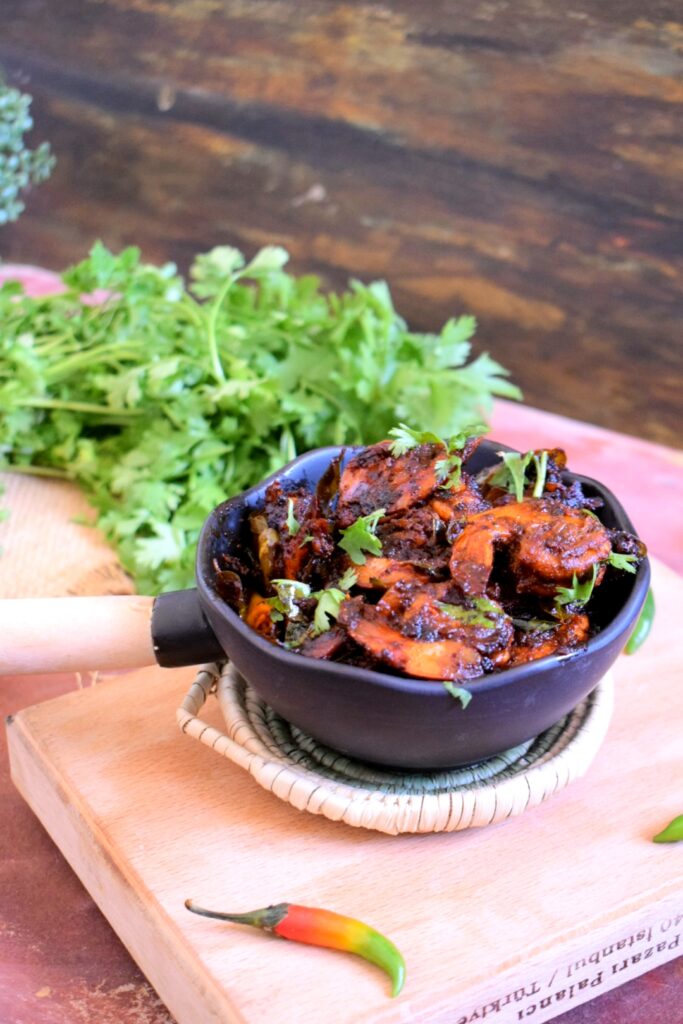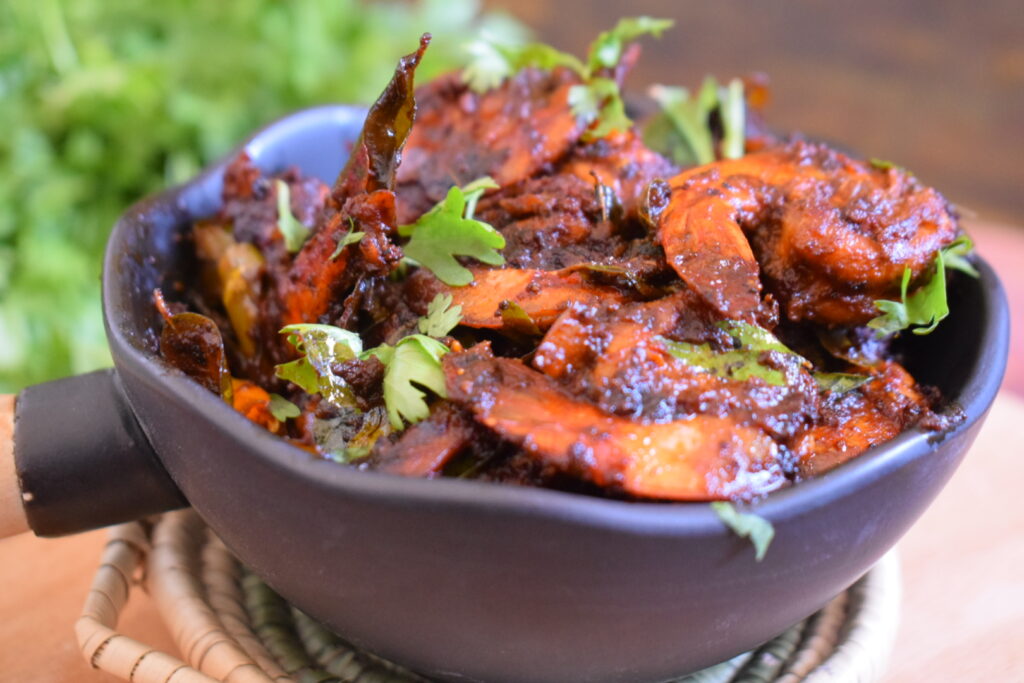 Enjoy!